Hi planner friends! In this post, I'm sharing a video of a new Plan with Me Simply Gilded x Teresa Collins Collab Washi Tape Only. That's right – I just used washi tape and some different writing tools, including colored pencils! The result is a pretty pink, gold, black, and white color scheme in my Erin Condren LifePlanner vertical layout for March 2019.
*VIDEO* Washi Tape Only Plan with Me – Simply Gilded x Teresa Collins Collab
Click here to watch this Plan with Me if the above player doesn't work.
Planner Decoration Photos
And you can get photos from this Plan with Me here…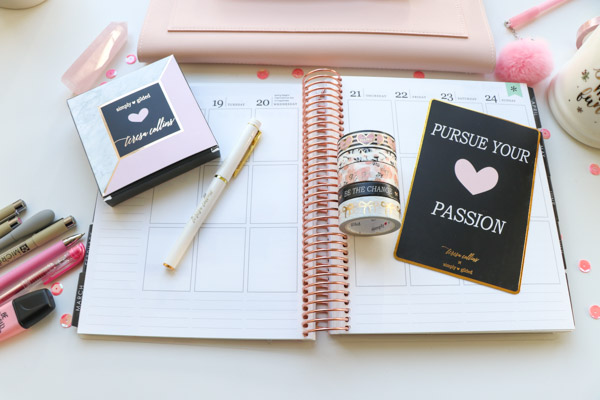 Here's what the washi tape set looks like before I've added it to the planner.
In fact you can watch a planner supplies haul including this washi tape set right here.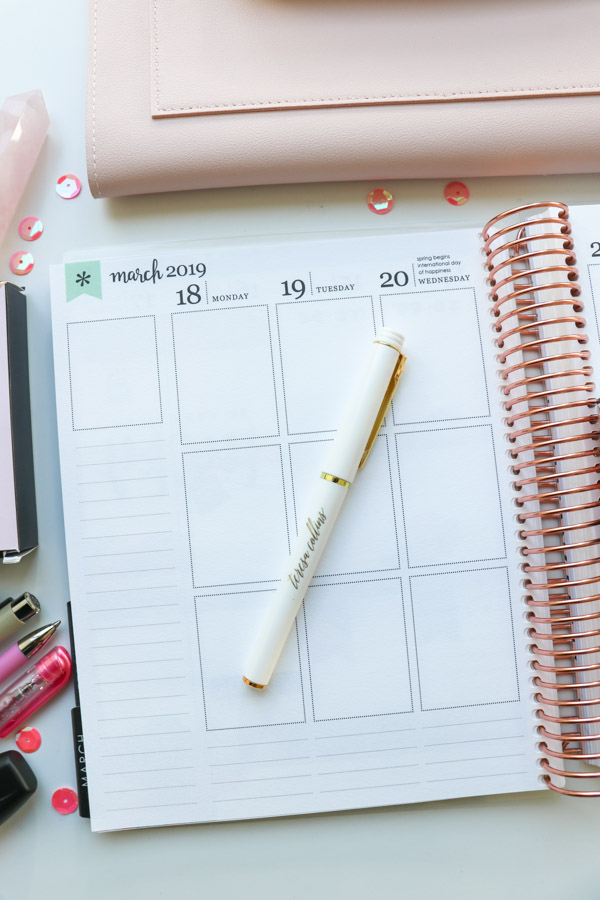 Oh and check out this cute Teresa Collins pen I got at PlannerCon 2019!
And here's the finished planner decorations…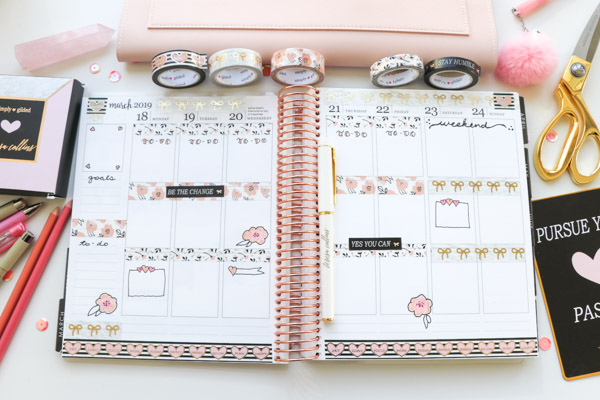 For this look, I kept it washi tape only. No stickers!
Additionally, it was important for me to try to use each washi tape from the set. This is a bit of a challenge since I like lots of white space when I plan. But I think there's plenty of writing room left here. Woop!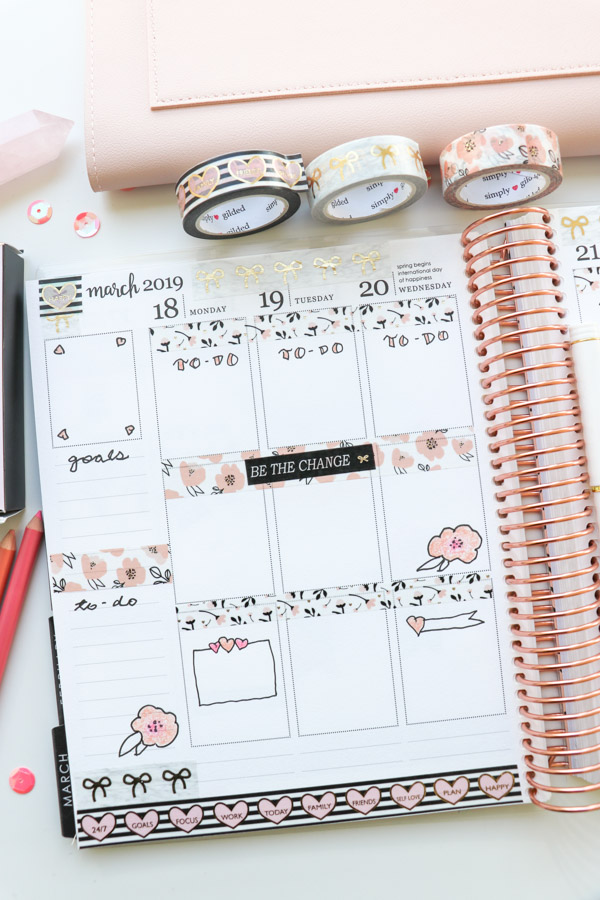 After the washi tape, I used micron pens and colored pencils to create event boxes, write section headers, and draw flowers that (as closely as I could) matched the washi tape.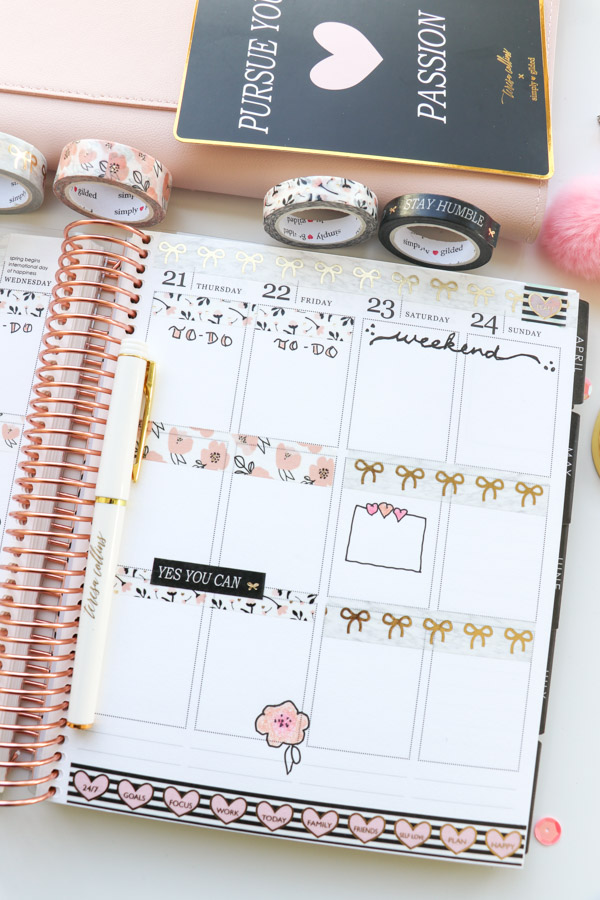 Overall, this was a fun experiment, and I really enjoyed getting more artsy in my planner. And this washi tape set was a dream to use. I loved the color scheme and the uplifting graphics. Can't wait to use them more!
More Planner Fun
Click here for my PlannerCon 2019 vlog (part 1)
Get 80 Best Ways to Use Your Planner
And check out my latest planner posts here
***
Thanks so much for stopping by! I hope you enjoyed this Plan with Me Simply Gilded x Teresa Collins Collab Washi Tape Only | March 2019.