Since we already celebrated Valentine's with a romantic dinner yesterday, we decided to keep tonight low key.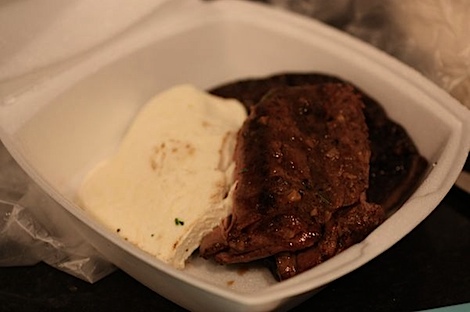 I knew I wanted to use up some leftovers from last night's dinner: filet and fresh mozzarella.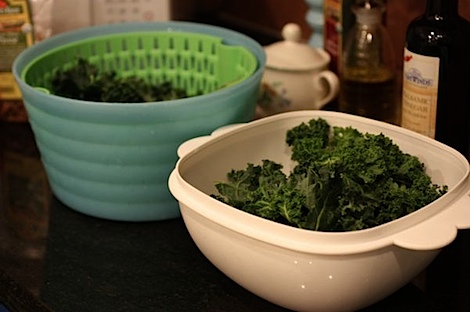 I chose kale for my veggie. I only got one bunch but boy was there a ton in there! I set half of it aside for lunch later this week. More on that in a minute.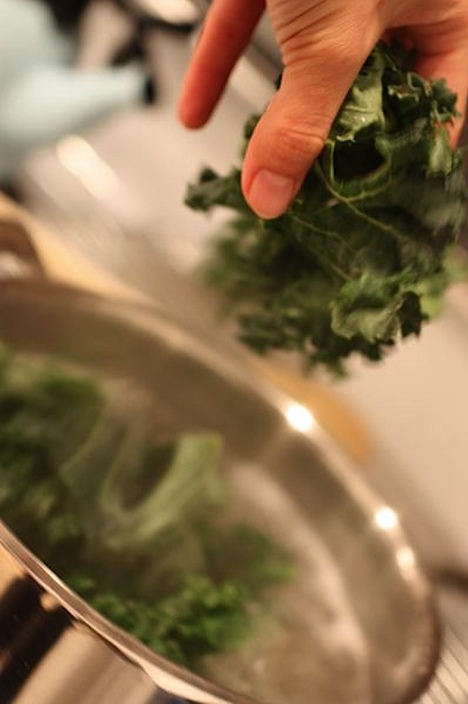 So as to dirty less pots than more I cooked the kale in the same pot I cooked my pasta.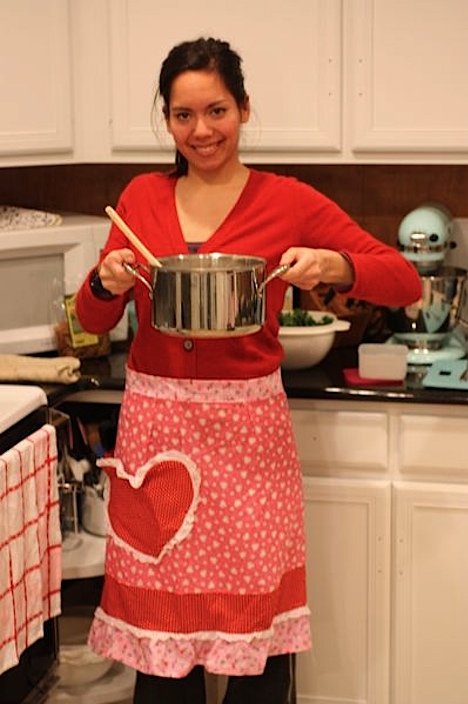 To be festive, I wore the sweetheart apron I made a couple years ago.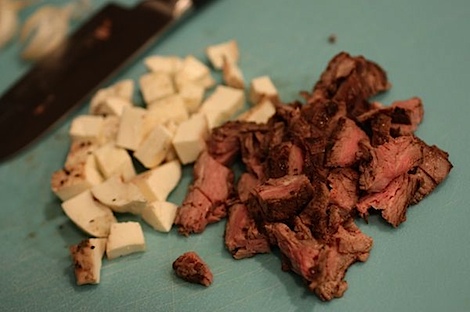 Leftovers cut up.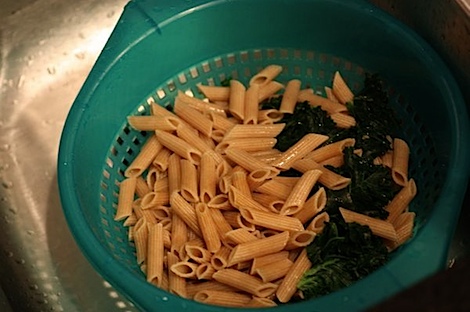 Pasta and kale draining in the sink.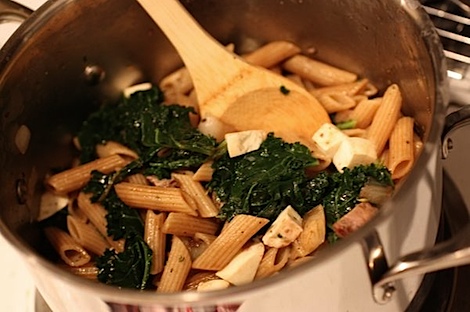 I added the pasta and filet and cooked till they were heated through. Then, I turned off the heat, added a balsamic dressing and the mozzarella and covered till the mozz got tender.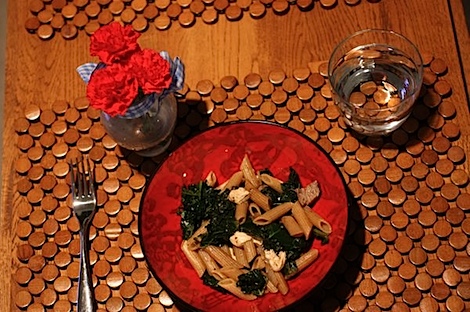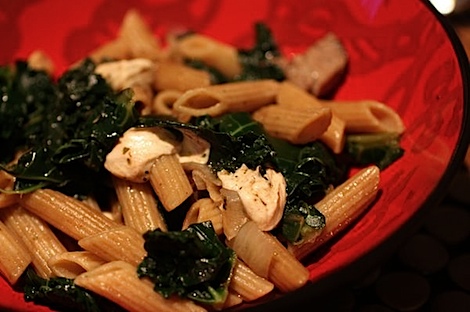 Balsamic Steak + Kale Penne
Serves 2
Ingredients:
1/2 lb cooked steak (I used leftovers from the day before but you could cook some steak to use in this meal)
1/2 lb penne pasta (dry)
1/2 bunch kale rinsed and torn into bite sized pieces
1 slice fresh mozzarella (you could also use mozz balls – whole for tiny size or halved for larger)
1/2 onion chopped
2 cloves garlic, chopped
1/3-1/2 cup balsamic vinegar (I used closer to 1/3 but add more if you like a stronger flavor)
1/4 cup EVOO, plus 1 tbsp
salt, pepper, oregano
Directions:
Bring medium pot of water to a boil. Add salt. Cook pasta following package directions. Add kale for last 2 minutes of cooking time. Reserve pasta water (about 1/2-3/4 cup). Drain pasta and kale in colander and rinse with cold water.
In same pot, over medium heat, add tbsp EVOO and saute onions till translucent, about 3-5 minutes. Add garlic and saute for 1 minute. De-glaze pan with pasta water (I used about 1/2 cup, but add as you need). Scrape up brown bits. Add steak, pasta, and kale and cook till heated through.
Meanwhile, in a small bowl add balsamic vinegar and whisk in EVOO till combined. Once pot contents are heated through, turn off heat and add balsamic dressing, plus salt and pepper to taste and a dash of oregano. Stir to combine. Add mozzarella, stir, cover pot and let sit for a minute to allow cheese to slowly become tender.
Serve and enjoy.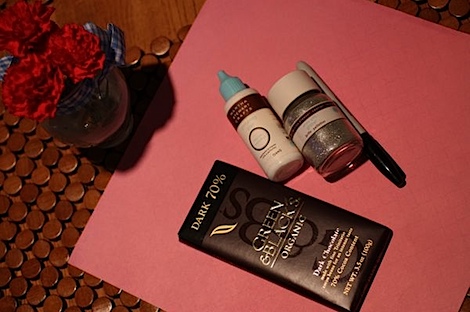 For dessert, what would be better than chocolate on Valentine's Day?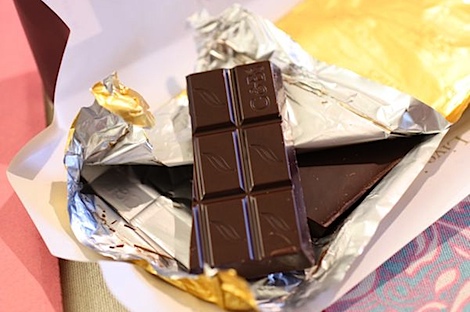 I had some Green & Black's Organic 70% Dark Chocolate. Boy was it gooood! I had 6 rectangles. Dee-lish! 😛
Oh and all the crafty stuff in the background? More on that next post. 😆
Prep for the Week
I took the time I had this evening to prep some food for the upcoming work week.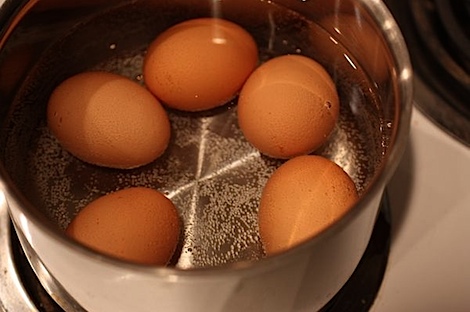 I hard-boiled some cage free eggs.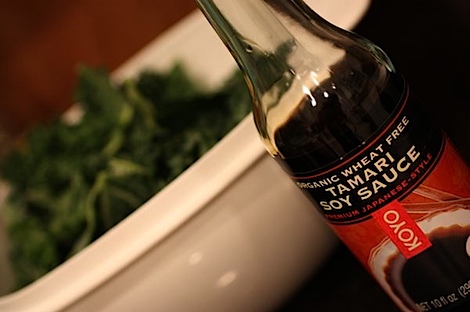 And I used some tamari and canola oil to get some kale marinating. I totally forgot that I'm out of sesame oil, which was a bummer because I think it would have added a lot of flavor.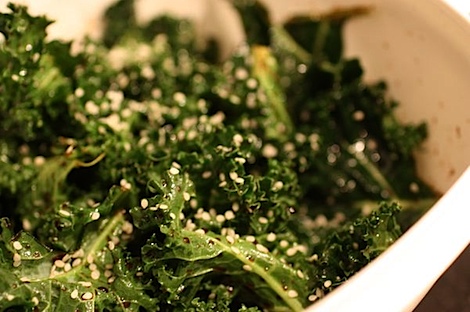 I was sure to add lots of sesame seeds…yum!
I have some ideas for scheduling Sunday preps…would any one be interested?
I can't it's almost Monday! Phew this weekend flew by!
At least I have Starbucks Monday to look forward to. What do you look forward to on Mondays?