I realized today that my sister visiting my house feel more like a home. 🙂
After letting Sis sleep in, I made sure to get some tea going for her first thing after she woke up since she's a big tea fan.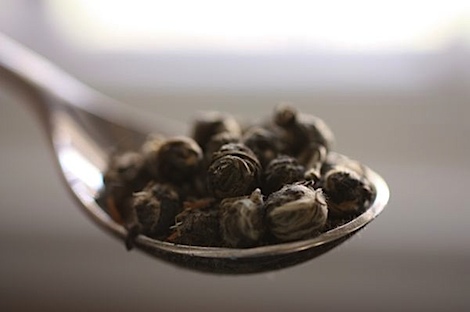 Green tea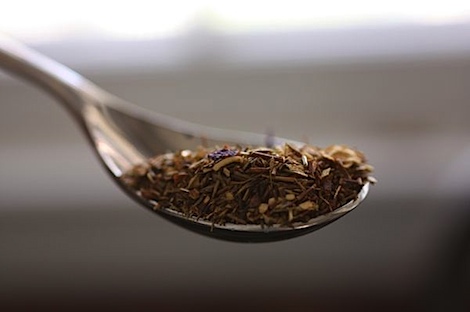 Rooibos Tropica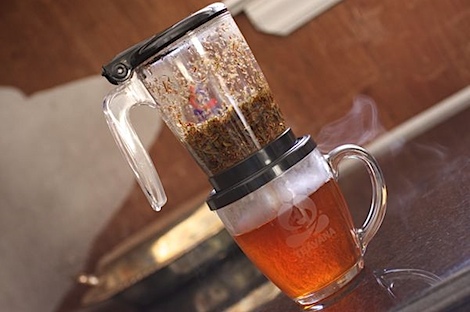 Check out that steam drifting from the right side of my mug!!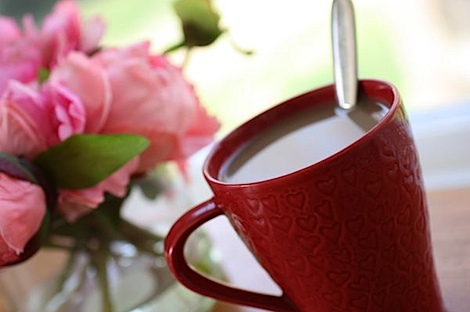 As for me – I had coffee – Fresh Market Spring Blend, of course!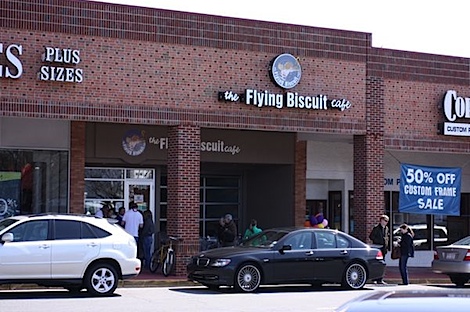 We took my sis to one of my favorite brunch places in town – The Flying Biscuit.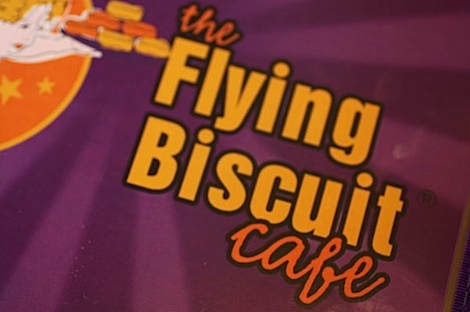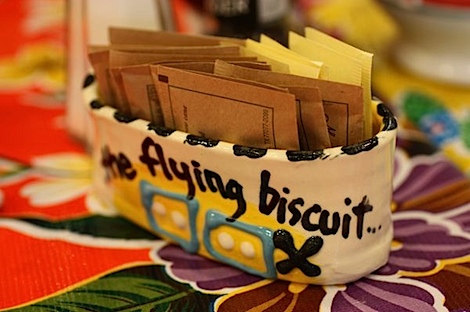 I love all the bright colors in this place.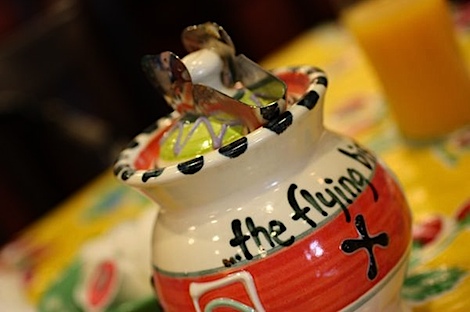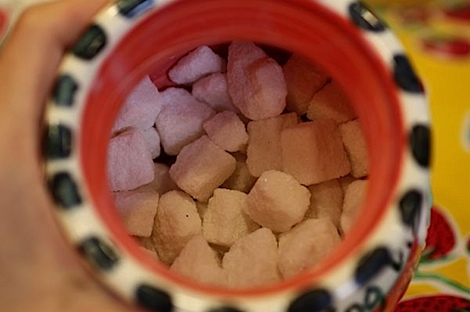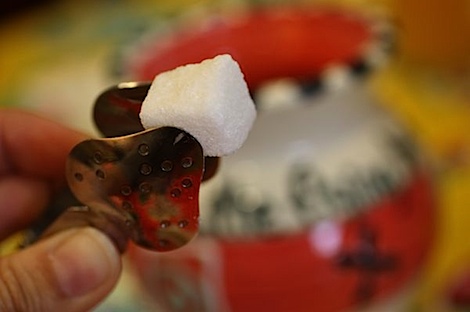 Sugar cube fun.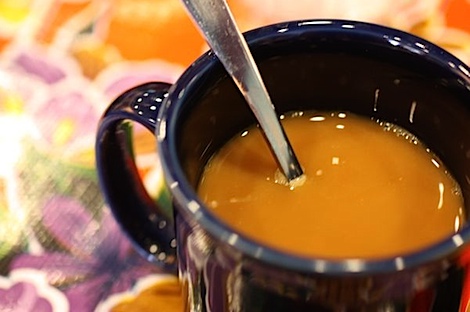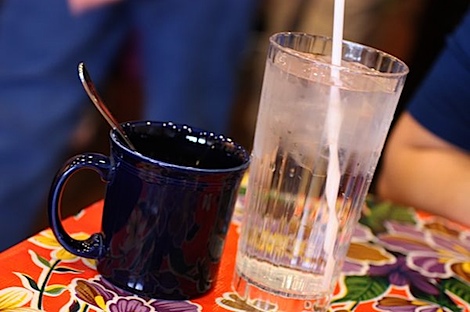 Coffee + water.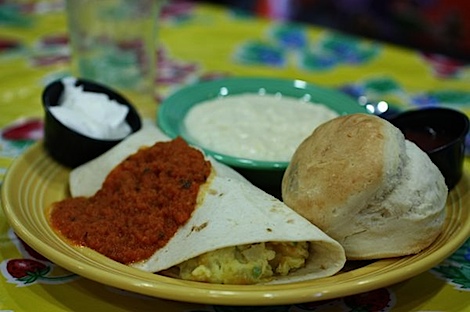 Hubby's eats – Meggixcan wrap.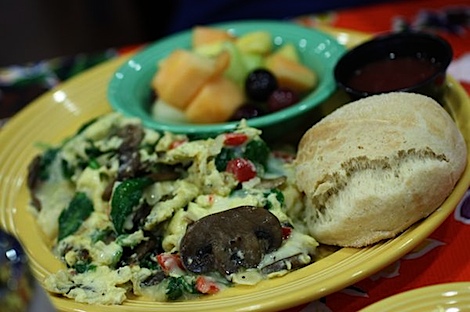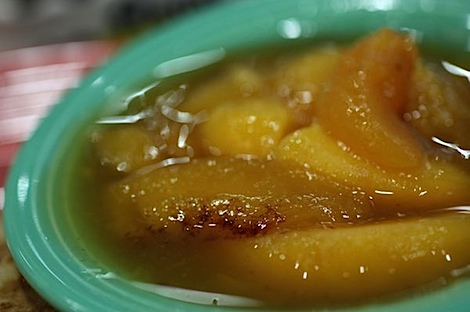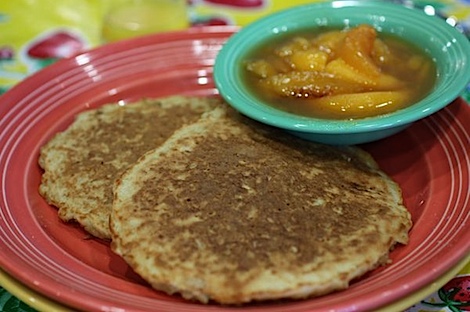 My Sis and I split the veggie scramble and oatmeal pancakes. I've been itching to try these pancakes for FOREVER! So glad I finally did.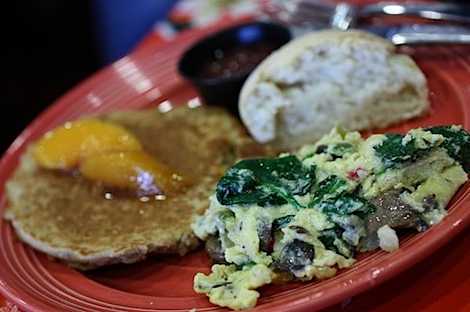 My plate – frickin amazing! I knew the scrambles were good, but not my hunch is confirmed – the oatmeal pancakes rock, too! They are especially delicious with the peach topping (are you listening Megan??) 😉
I MUST try to re-create these. They were so nice and thick and perfect with that sweet peach topping.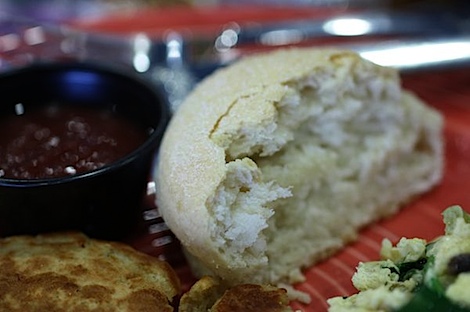 The biscuits were really good, too…of course.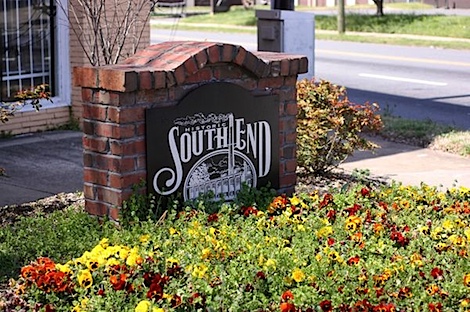 Just after brunch I remembered that my fave local farmer's market was open a bit longer in it's temp location till the full blown one opens. I knew we had to go.
Besides warm weather, spring brings fresh, local produce! Visiting farmer's markets is one of my absolute favorite things to during the warm weather season.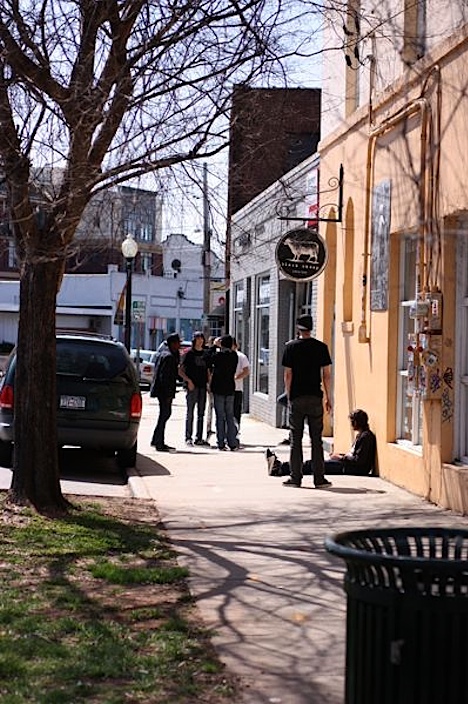 He was a skater boy, she said she you later boy…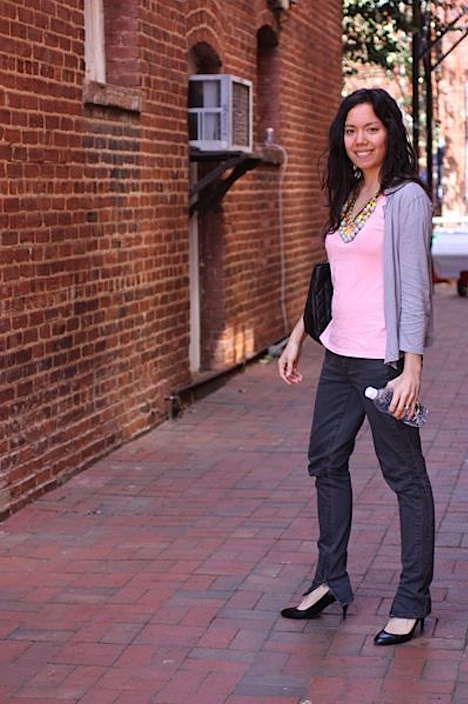 To the market!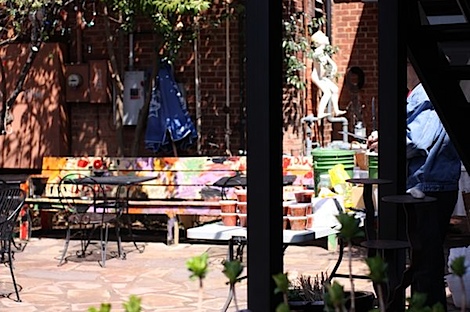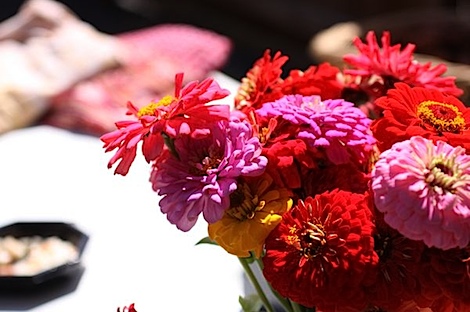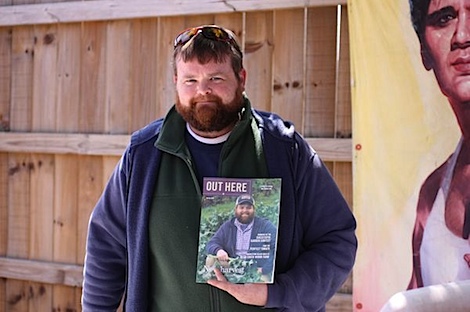 The farmer's market was nearly closed by the time we got there, but there was one man left with fresh veggies. He was also featured in a magazine recently. He had the magazines on his table and I totally noticed he was the dude on the cover…neat!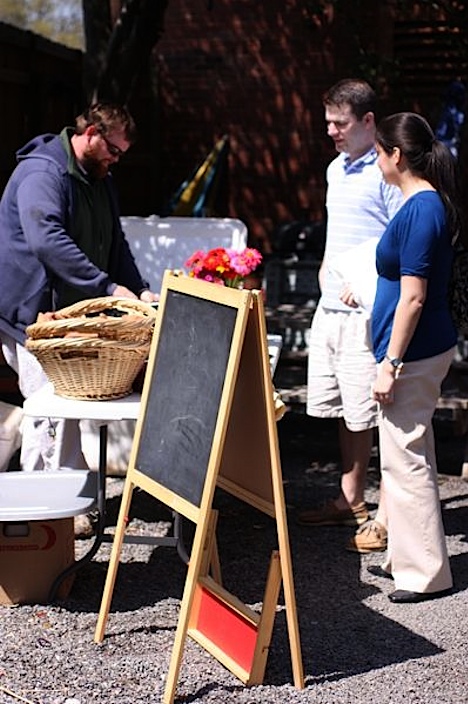 Shoppity-shopping!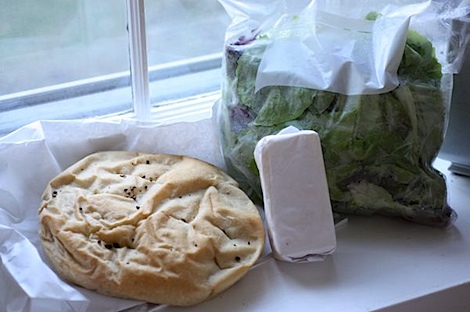 The goods – lettuce, local butter, and a loaf peppercorn bread.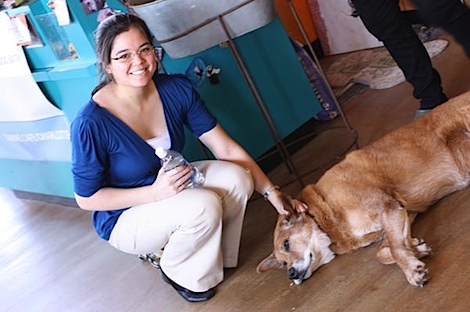 We headed over to a dog boutique where sis made a new friend – Hoover.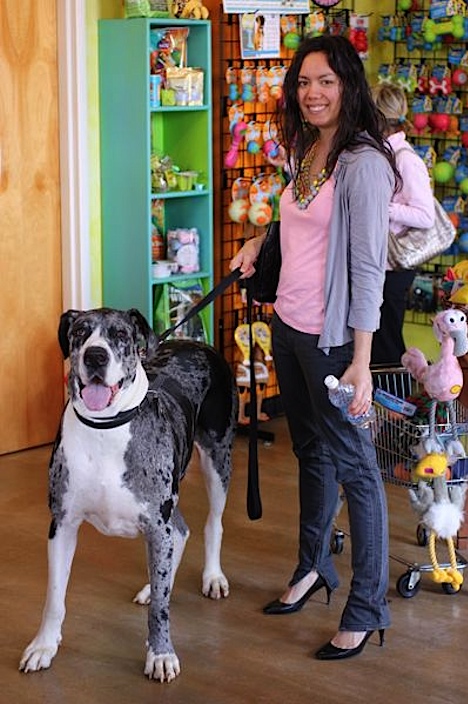 I made a friend too.
Good boy…goooood boy. Stay!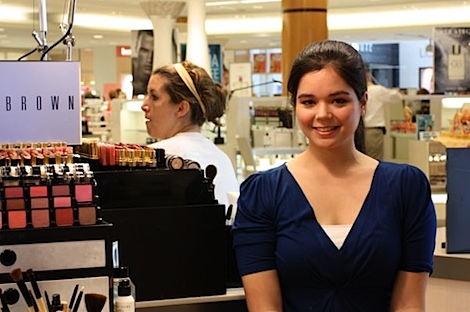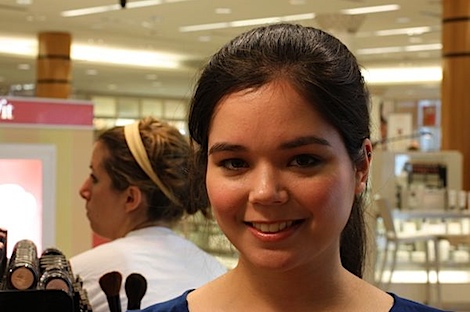 Sis and I went out to do some shopping and got makeovers at Bobbi Brown. You guys know I love this place.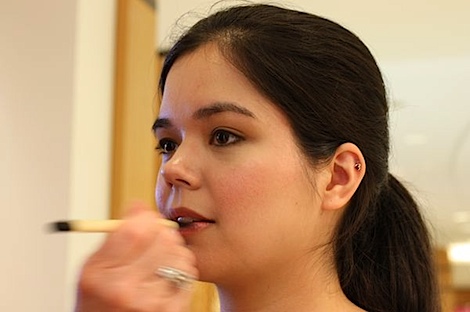 Sis was very sad to hear her favorite make-up/beauty place Prescriptives closed. So sad! So I tried to convert her to Bobbi Brown. hehe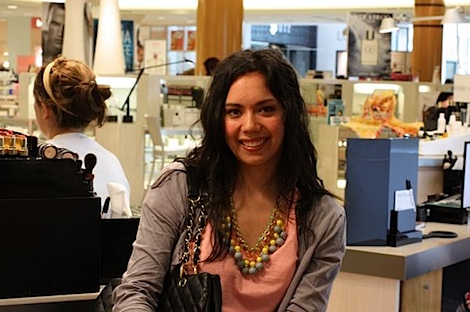 I got a makeover too. I like to try out new makeup products at department stores once or twice a year. I think it's better to trust someone who looks at the product and options all day every day and who's tested the colors and products out on various skin tones and types with selecting the best items for me.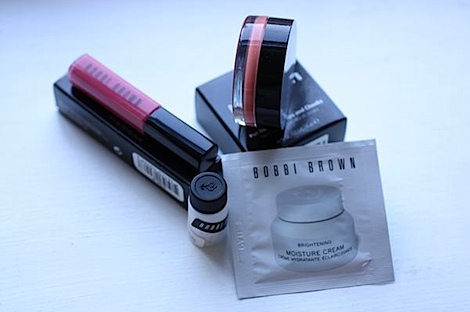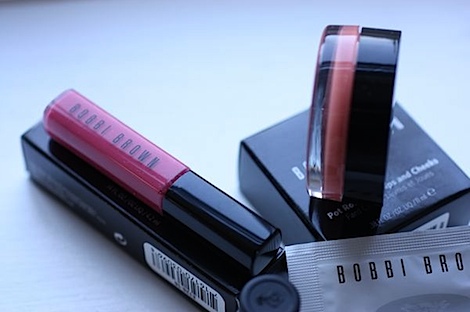 My goodies: lip gloss, blush (liquid), sample of buffing grains (which they recommended over the one I'm currently using) and a sample of their new brightening moisture cream. I like to try out skin products for a couple days at least to see how it meshes with my skin.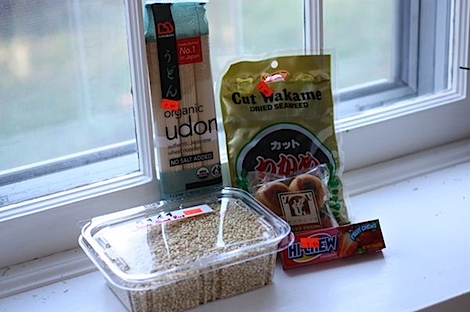 We also hit up an Asian food store: brown sweet rice, organic udon noodles, wakame, hi-chew (a yummy Asian candy).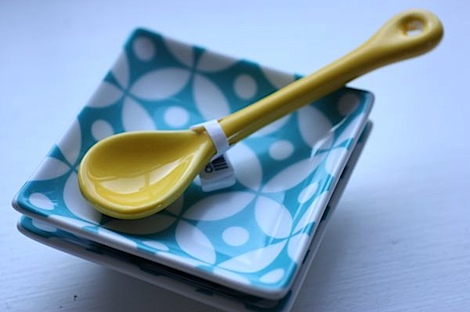 Crate and Barrel: two tiny plates and a mini condiment spoon.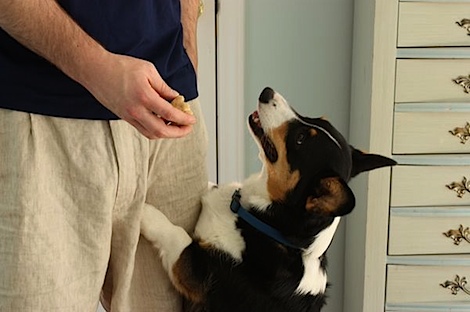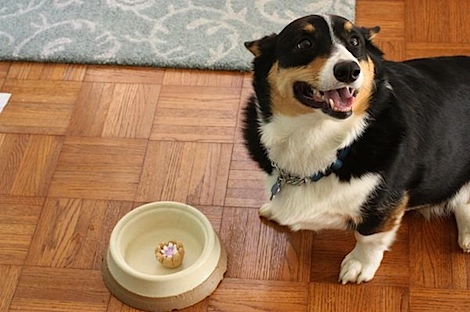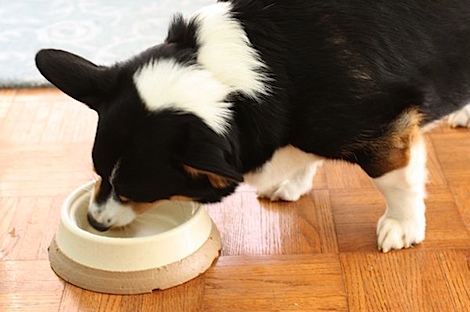 We gave Bailey the treat we picked up at the doggie boutique.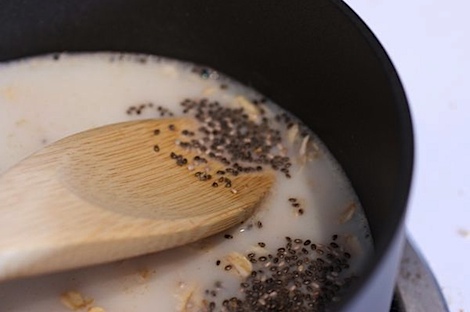 Then, I got started on a snack for me and Sis – oatmeal!
Since we had a late brunch, we ended up having a snack instead of lunch.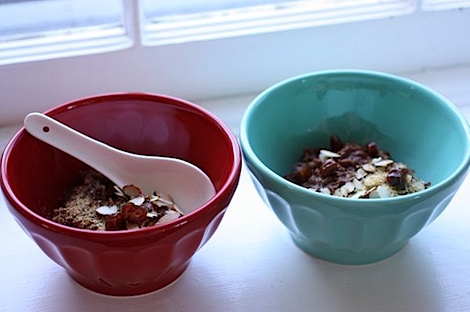 My sweet Sis bought me some new bowls!! Thank you Sis!
We both enjoyed chocolate date oatmeal.
(looks decadent but the dates were our only sweetener!)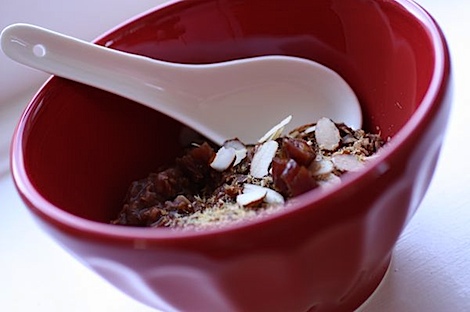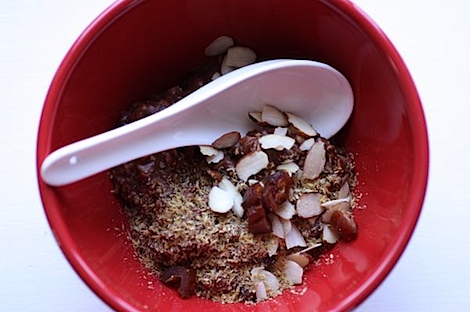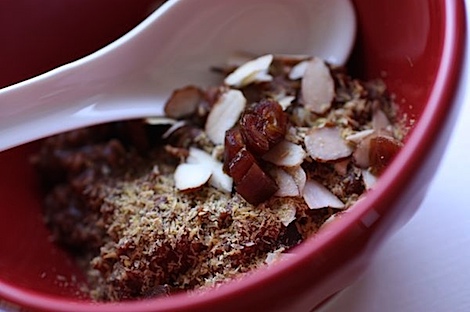 My bowl. I love these Asian-style spoons to eat – you can get a great spoonful of oats with these! 🙂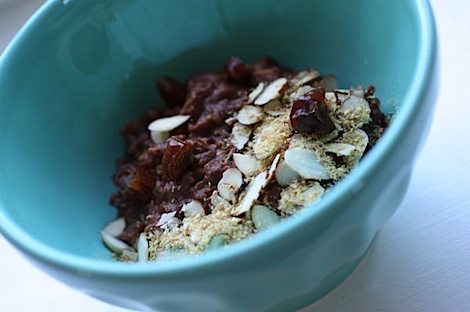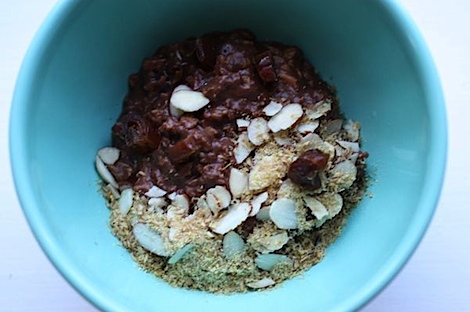 Sis got a little more creative in her bowl decoration. Can you tell what design she was going for?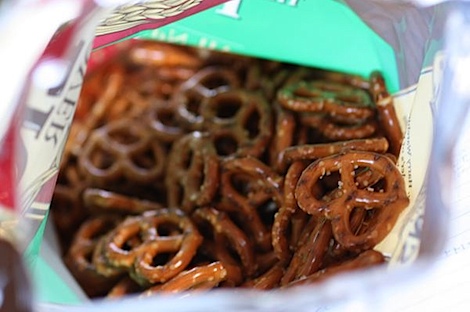 A couple handfuls of pretzels + working on a secret project (announcement Monday!!) and then I was ready to get started on dinner.
Who's looking forward to farmer's markets this spring/summer??!!