I've had 3 sad brown bananas getting browner and browner the last several days. I meant to bake something with them last weekend but ran out of time for a baking project.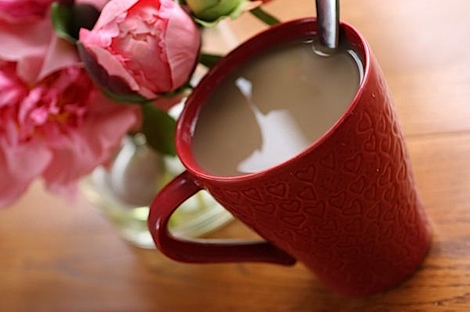 I slept in a bit this morning, so I went ahead and got coffee first thing to enjoy while I was baking. I normally like to have my coffee at the exact same time I'm eating breakfast, but I needed the caffeine stat.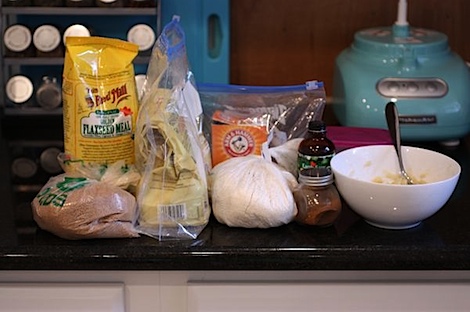 I gathered my ingredients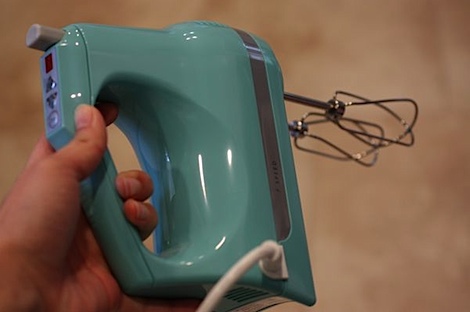 and busted out a new toy – a turquoise hand mixer. ahhhhhhhh (that's the sound of singing angels…at least I hear it when I look at my beautiful kitchen gadgets).
Then, it was time to get started.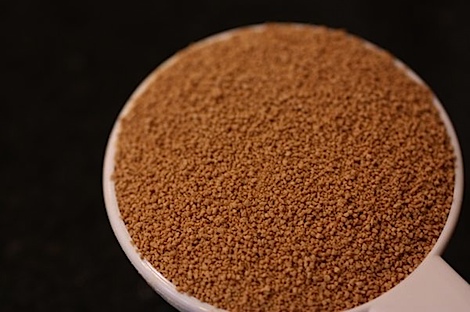 Sucanat. According to HealthRecipes.com "Sucanat (Sugar Cane Natural) is sugar in its most natural form. It is extracted from the sugar cane and the freshly squeezed juice is evaporated by a special Swiss process. Only the water is removed."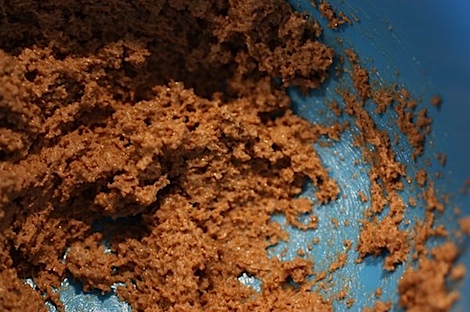 Creaming butter and sucanat.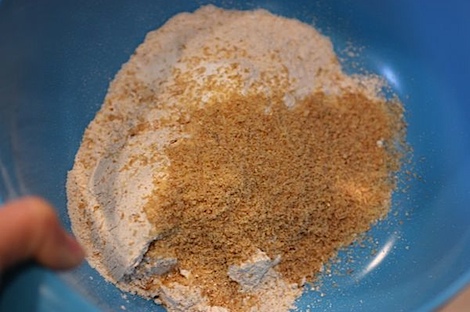 I used half white wheat flour and half spelt because spelt is my current fave flour. If you haven't tried it yet, I highly recommend you do. Most health food stores will even have this in the bulk section in case you just want to get a little bit to try without investing a lot of money in a large bag.
I also added flaxseed meal for extra nutrition.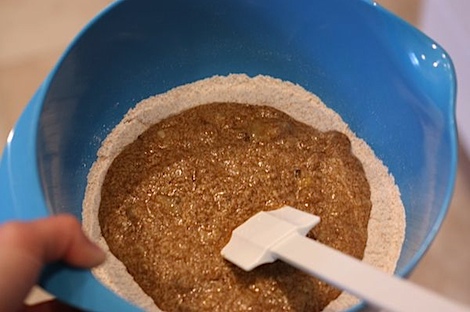 Dry ingredients meet wet ingredients.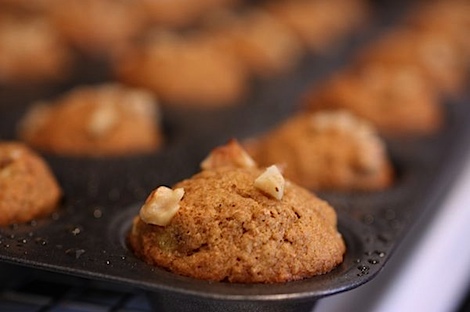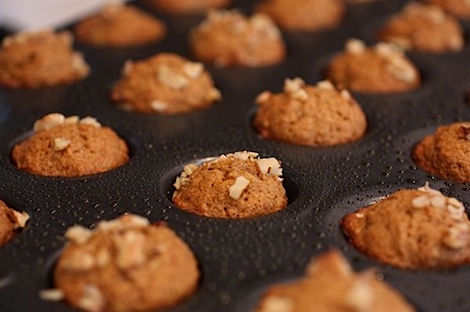 All baked up and ready to enjoy.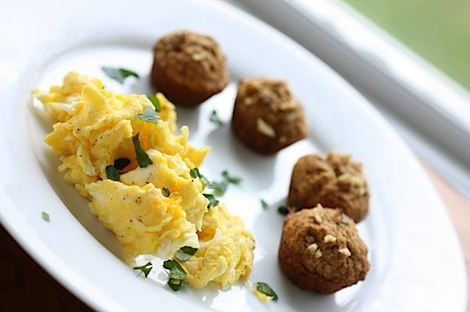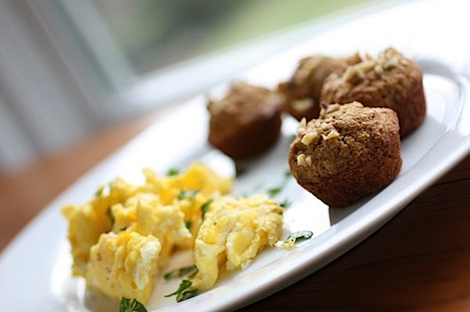 Hubby whipped up some scrambled eggs to enjoy with our mini banana walnut muffins.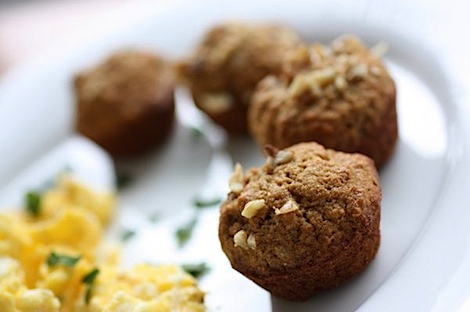 Little bites of breakfast heaven and a great combo of carbs and protein.
I especially like how fast these baked up as opposed to banana nut bread. You can check out my spelt banana bread recipe by clicking here. Banana nut bread takes an hour to bake. These took a little over 10 minutes. Sweet!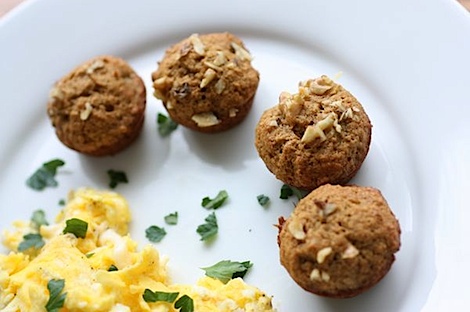 Mini Spelt Banana Walnut Muffins – Healthified
NOTE: I used some extra healthy ingredients that most people may not keep on hand. If you don't have these ingredients, I encourage you to go buy one or two of them and try them out, but I've also added notes for substitutions in case you need them.
Also, I didn't mix the nuts into the mix because I like how they get toasty on top. You could probably mix in a bit of chopped nuts if you like your muffins extra nutty. Or omit the nuts altogether if you'd like.
Ingredients:
1/2 cup white wheat flour (or sub AP flour)
1/2 cup spelt flour (or sub AP flour)
2 tbsp flaxseed meal (or sub flour of choice)
1/2 tsp baking soda
1/8 tsp salt
1/4 cup butter
1/3 cup plus 2 tbsp sucanat (or sub brown sugar)
1 egg
small handful finely chopped walnuts (enough to top the muffins – can sub nut of choice)
2 overripe bananas, mashed
1/2 tsp vanilla extract
1/4 tsp cinnamon
non-stick spray
Directions:
Preheat oven to 350 degrees F. Lightly coat a mini muffin pan with non-stick spray
In a large bowl, combine both flours, baking soda, and salt. Whisk to combine.
In a separate medium bowl, cream together butter and sucanat. Blend in egg and bananas until well combined (but try to not overmix).
Pour web mixture into dry mixture and stir to combine (try to not overmix).
Using a mini ice cream scoop, fill mini muffin pans 3/4 full. NOTE: I tried to fill the ice cream scoop a little more 1/2 way full before dropping into mini muffin pan. Also, I had a little leftover batter when I was done, which i poured into a prepared ramekin and baked up separately.
Sprinkle walnuts on top.
Bake for 11-13 minutes or until edges just start to brown and a toothpick inserted in the middle of a muffin comes out clean.
Let cool for a couple minutes.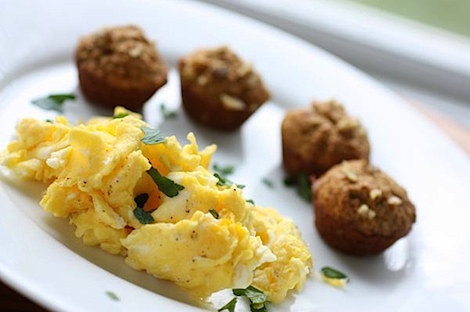 Enjoy! 🙂
If you prefer bread format, be sure to check out my bread version of the recipe by clicking here.