Mom requested Chinese for her Mother's Day meal, so we happily obliged.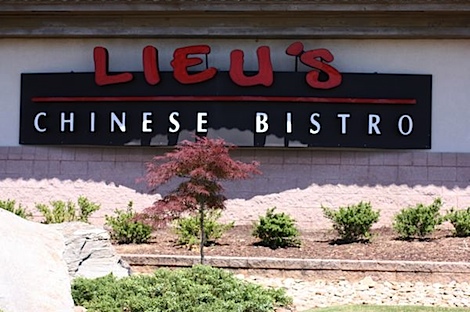 We headed to Lieu's Chinese Bistro upon the parentals' recommendation.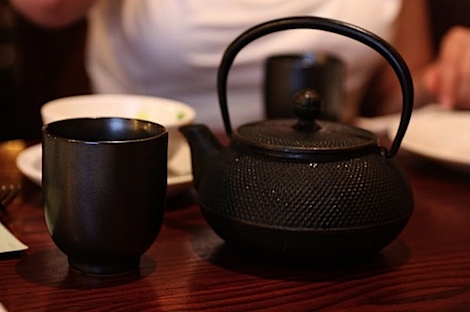 Dad, sis, and I shared some hot white tea.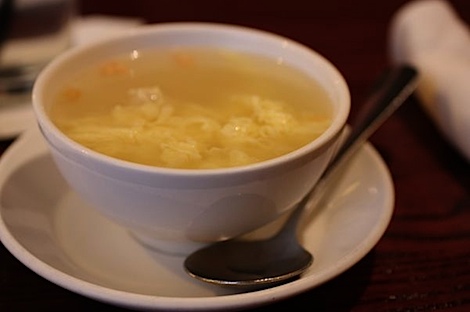 I had an egg drop soup (this version had chicken in it).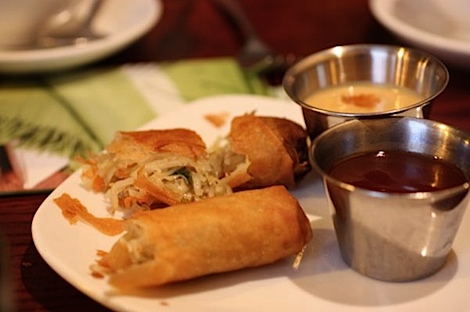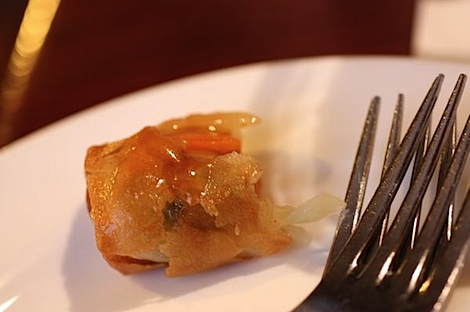 We shared spring rolls and I had a little bite.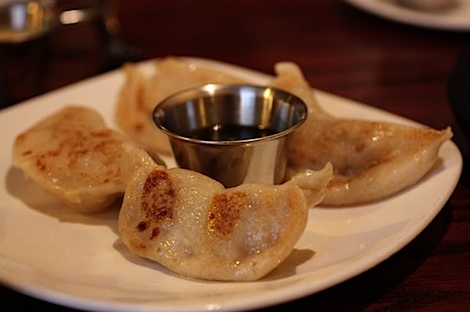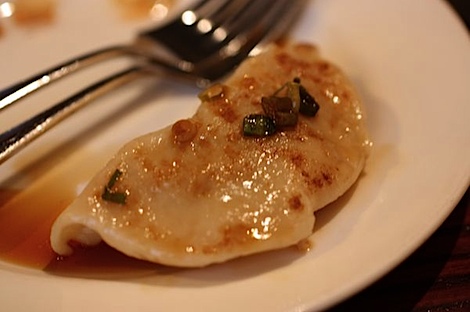 We also got some pork, pan-fried dumplings to share, and I had one. I love dumplings, but I'm finding myself liking pork less and less. 🙁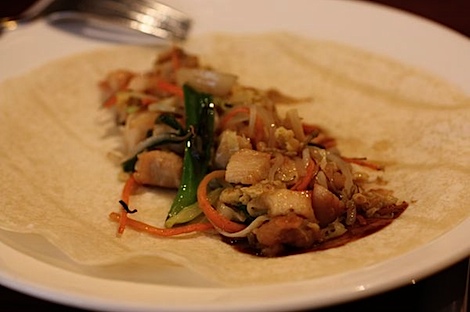 We got 3 entrees to share among the four of us.
Moo Shu Chicken (I talked the parents out of pork…hehe) – I had one roll of this. I love the sweet-savory flavors of this one.
We also got ginger broccoli chicken with brown rice. I wish I would have tasted more of the ginger, but it was still pretty good.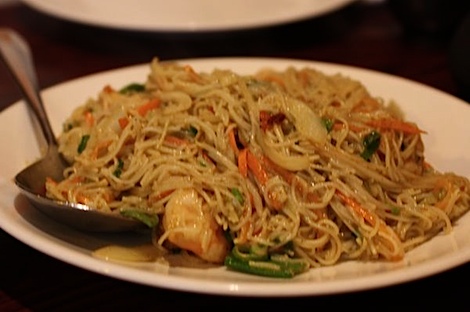 And for our third entree, we got the Singapore noodles with shrimp. I really liked the curry flavor of the noodles.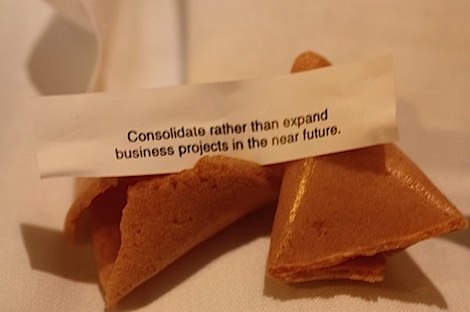 My fortune – "Consolidate rather than expand business projects in the near future." Guess I need to tone down my idea brainstorming, eh? 😉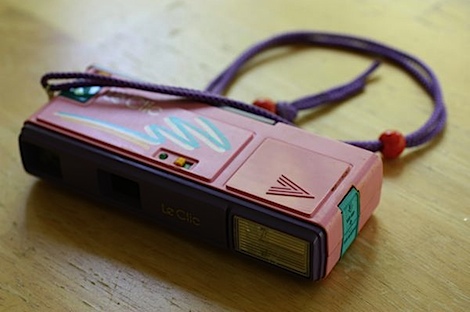 Lookie what I found at my parents' house! Oh yea – my old-school camera. I used to carry this thing around with me everywhere! See, I've always loved photography.
Here's where the film would go. Wow, when's the last time you used a film camera!?
There was a man at the art show yesterday who did nature scenes. He shot all his photos in film. He said it's the only way to get the full detail.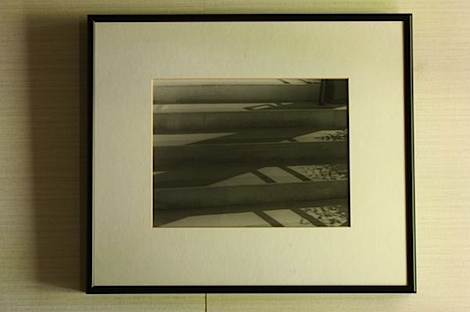 Here's a photo I took when I was in fifth grade during my extra-credit photography class. Ok, it didn't help our grades, but it was an extra class that we had the option to take. This photo won "Photo of the Year"!! I was so honored! 🙂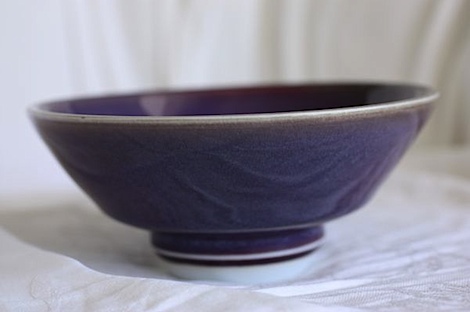 Did you guess which bowl I got yesterday?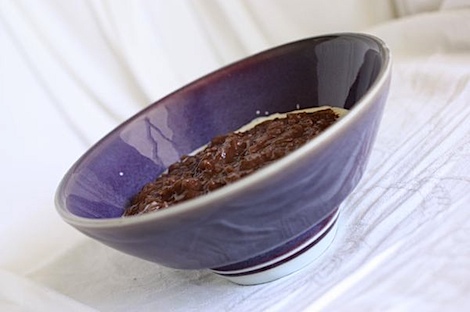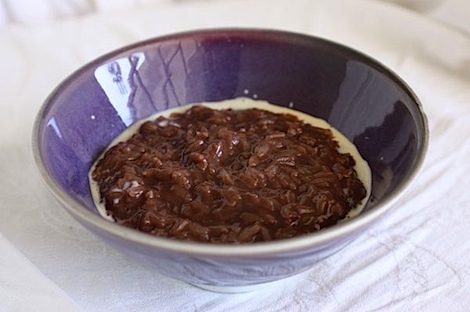 Not this one…this is my sister's bowl. I talked her into getting a handmade bowl, too. They're so special to use!
She made some chocolate rice just so I could take a photo of her bowl with food in it. Thanks sis!
(may I add, I wanted a bowl in this shape, but couldn't fork out the dough for two handmade bowls. Not when I have…I dunno, curtains to buy? hubby would probably not be happy)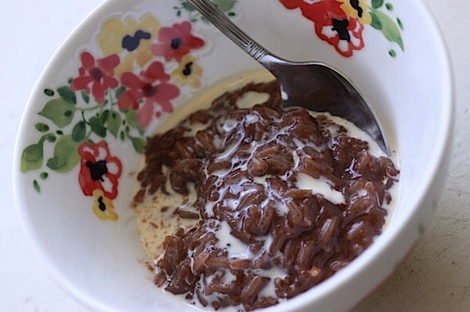 Sis actually has the same Anthro bowl that I have, which is the one she used to serve my dessert. Mmm…chocolate rice is so good!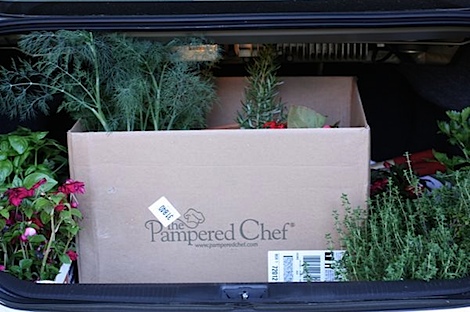 Mom loaded me up with lots of plants for my garden back home – great for Project Yard Beautification & Project Organic Garden!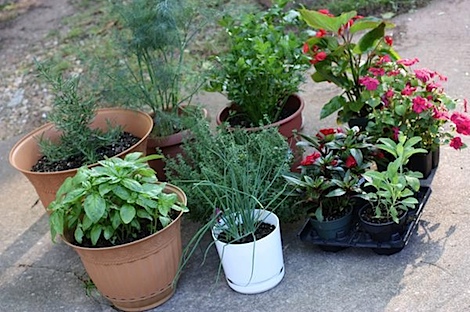 All this stuff took up my entire trunk! Rosemary, dill, mint, basil, thyme, chives, sage, impatiens, and a dragon begonia.
I got home around 6:30 so I went ahead and planted the stuff I was going to plant (I'm leaving some of the herbs in pots permanently and some temporarily while I test out different locations in my yard).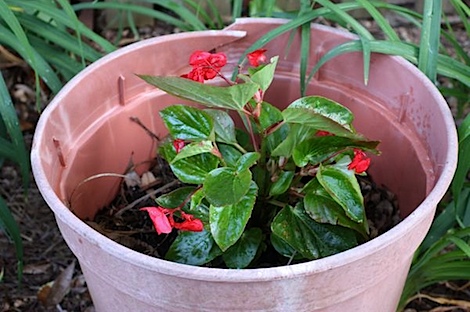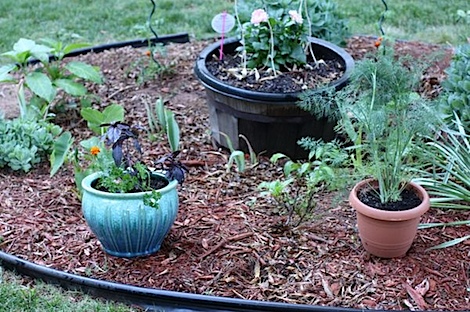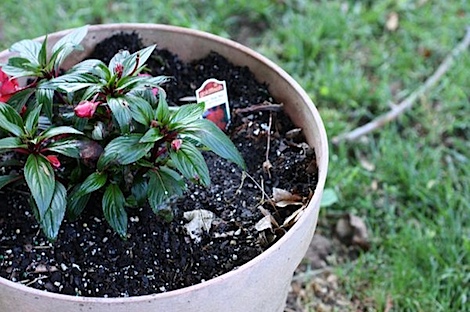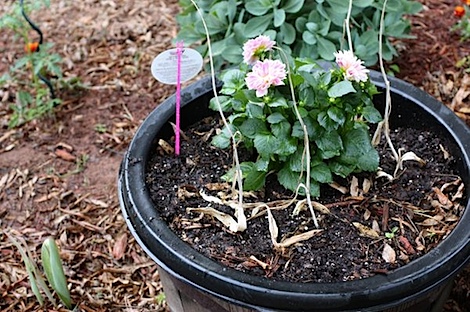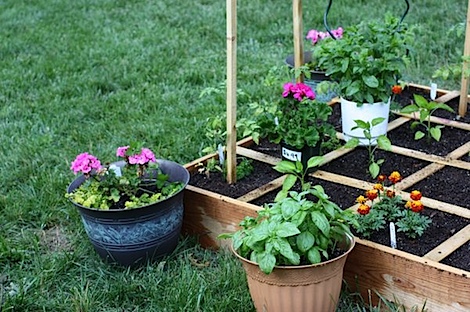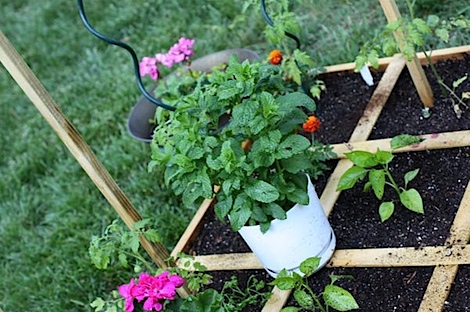 I moved the mint inside the veggie garden. It's a pest deterrent. I left it in the pot, though, because it spreads like crazy! We can't have it taking over the garden now can we?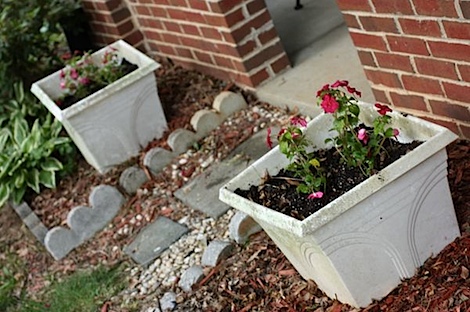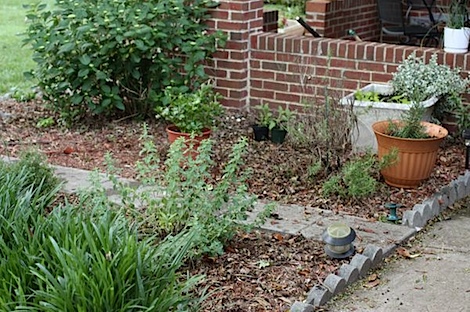 It's funny whenever I get a bunch of plants, they look like so much when I'm leaving the store with them or setting them out in a group to plant. Once I spread them out, they look like nothing! I'm hoping they grow up quick and share lots of blooms with us. Our yard could definitely use some more color!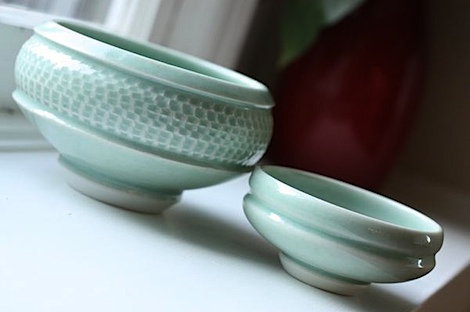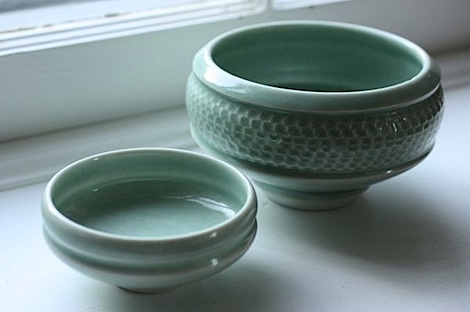 As for the bowl I got…I actually got TWO! And, I sort of asked a trick question. When I posted the photo of the wall of bowls, this one was already taken down! 😆 Sneaky, sneaky!
I bought these two fabulous, HANDMADE, sea foam green bowls at the craft show yesterday. I'm not sure they'll photograph particularly well, but I sure do love the color!! When I was shopping the art show, I first picked up the larger sized bowl and noticed a girl holding the matching, mini one at the other side of the booth. I could only hope she would put it down and as luck would have it…she did! When I noticed the chick moving about the booth without the bowl, I bee-lined for the basket where it was located and found it. Phew! Close call! This was the only mini bowl left and the larger sized one was the only one in that color. All the bowls were one-offs.
Hubby and I had a pizza dinner and caught up on Flash Forward before I got to work on a web project. Busy, busy! Guess I do need to consolidate like the fortune says! lol
Guess I'd better hit the sack. Big week ahead!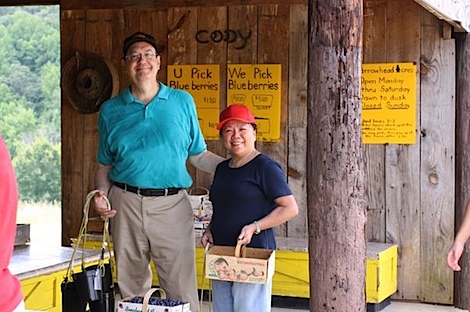 By the way, I am MUCH better at taking pictures of things (like food) than people. I didn't take any photos of mom today!! I suck! I did find this picture of dad and mom from when we went blueberry picking last summer (click). Fun times!
Happy Mother's Day to all the fabulous moms out there!
I don't know about you but I appreciate mine more and more every year!
What's your favorite trait of your mom? I think I love my mom's kindness. 🙂