Ever feel like you couldn't jam-pack more awesomeness into a single day? I've been having a lot of those lately thanks to my friends! Today was wonderful and full of positive energy!
And now…we have dinner…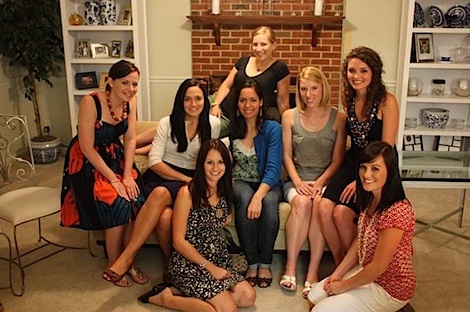 …with all these fabulous people: (top row) Kath, (middle row) Michelle, Emily, Moi, Jen, Katie, (lower row) Caitlin, Kelly
It's like a blogger sorority! 😆 jk
Michelle & Ben hosted a farewell party for Kath and Matt and Emily and Casey.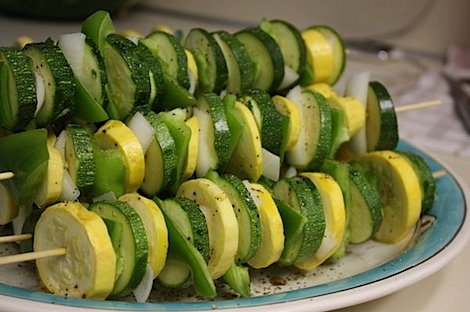 Best part of hanging out with food bloggers – all the healthy eats! Lots of veggies.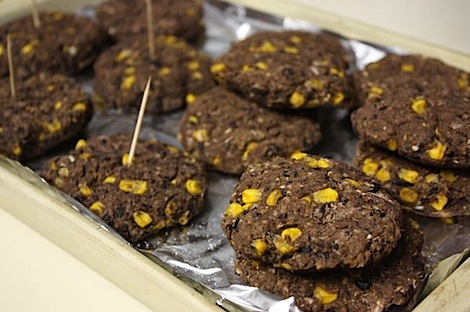 Black bean burgers (with toothpicks marking the Kath-safe aka onion-free burgers).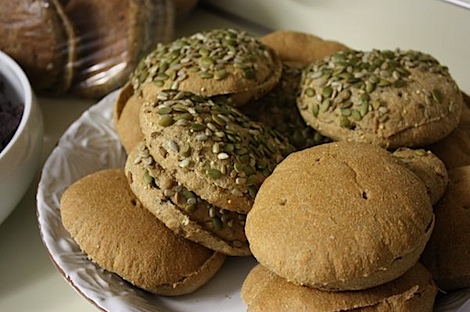 Special made Great Harvest buns.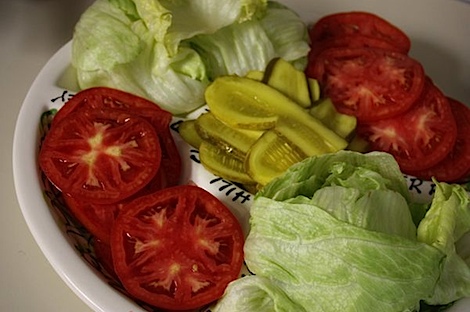 More veggies for toppings.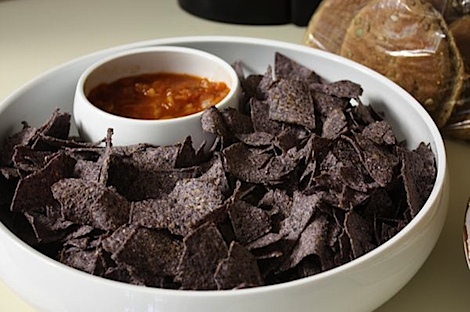 Lots of chips and dips. I nibbled on these a bit over the night.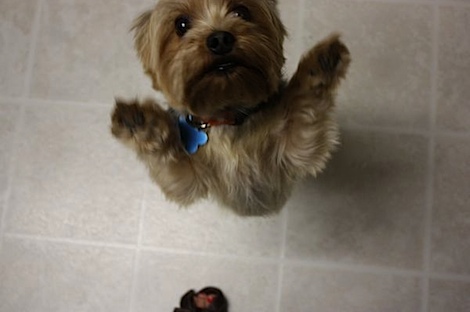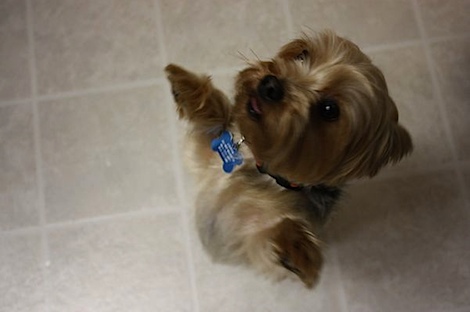 Got to hang out with Michelle's adorable pup – Cooper!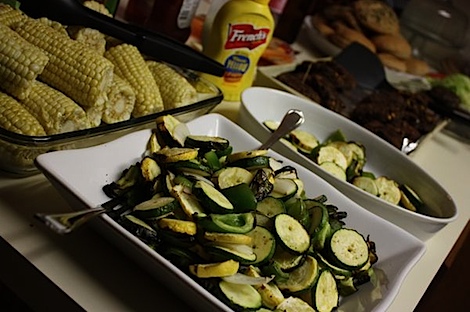 After much chit-chatting, dinner was ready!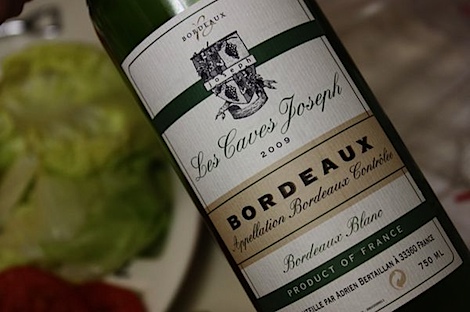 I poured myself a little of this Bordeaux.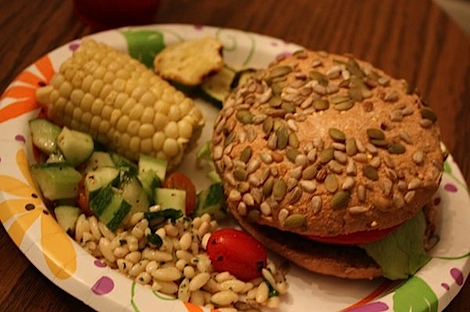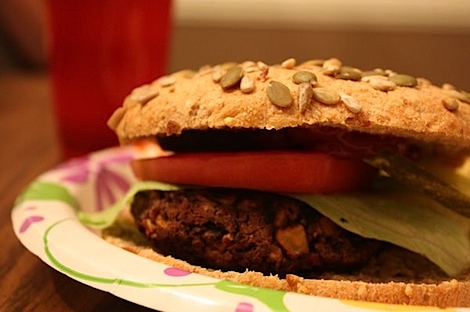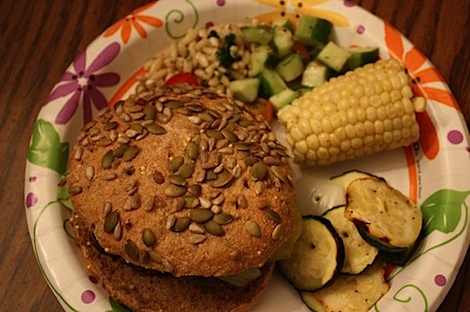 I had a fabulous black bean burger with onions (lettuce, tomato, ketchup), plus grilled veggies, orzo salad, cucumber salad and corn. Everything was sooo good! We tried asking Michelle for her recipe, but she said she just threw some stuff together. 😆
And then it was time for dessert!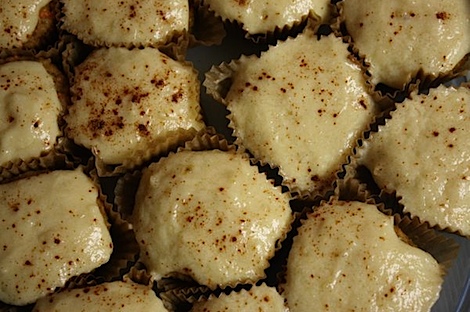 Katie's vegan cupcakes with a vegan cream cheese frosting.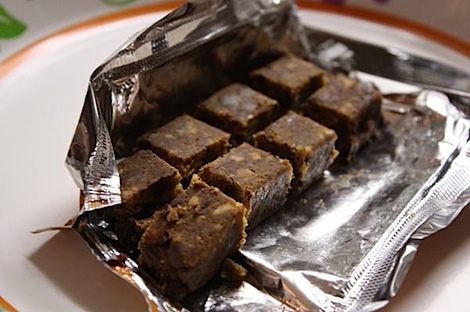 Kath found a PB cookie Larabar at Earthfare and was kind enough to split it up so we could all taste it. It was delish!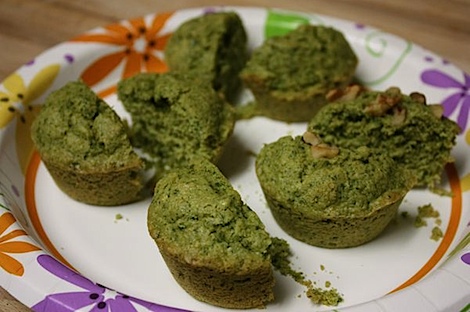 I brought the rest of my Green Monster muffins (the dry batch). I still need to try out another version of the recipe to see if I can correct the texture.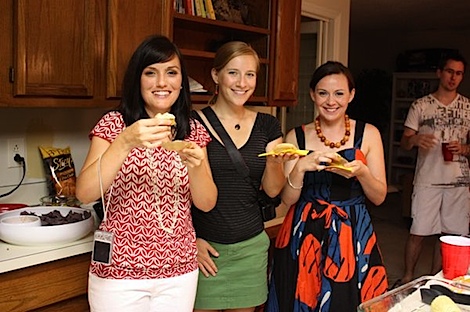 Yay dessert!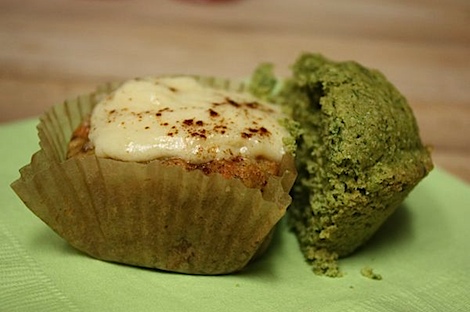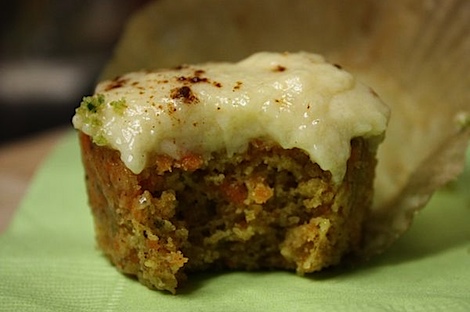 I had a cupcake and half a muffin. Yummers!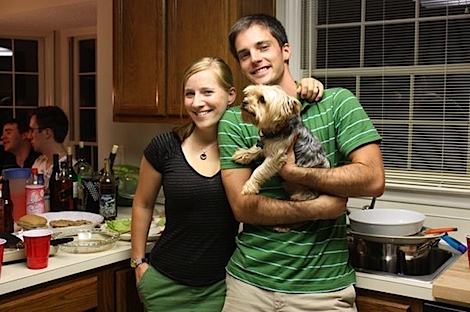 Gonna miss these guys. *sniff*
Going to miss Emily + Casey too of course, but we have more with them. Kath and Matt are leaving NEXT WEEK!
***
Big thanks to Ben and Michelle for the wonderful party and eats!
When was the last time you had a day you thought was especially awesome? Tell me about it. 🙂