Ya'lls comments on yesterday's post were hilarious (click to view)! Especially #4! Glad to hear I'm not the only in this boat.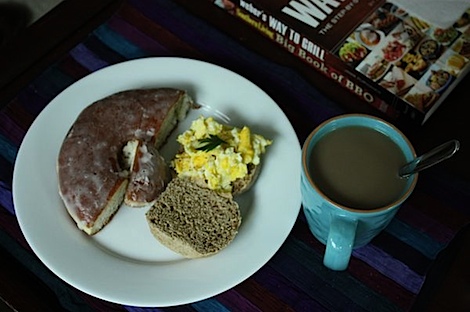 I WFH today so I made hubby and I some yummy egg sandwiches with a half Texas donut hubby picked up for us. Plus hot coffee…mmm.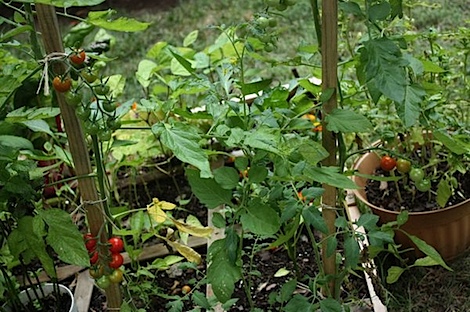 My tomato plants are about to blow up!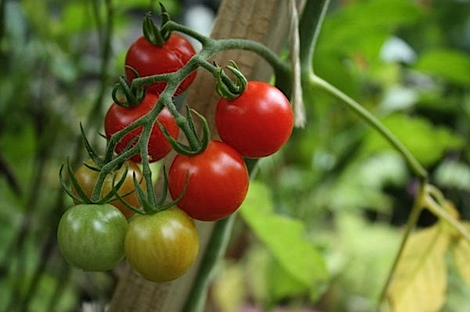 This is my kind of "taste the rainbow"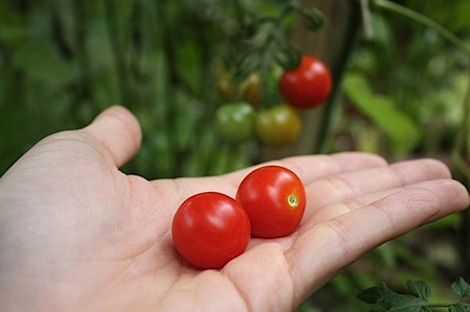 Come to me tomato!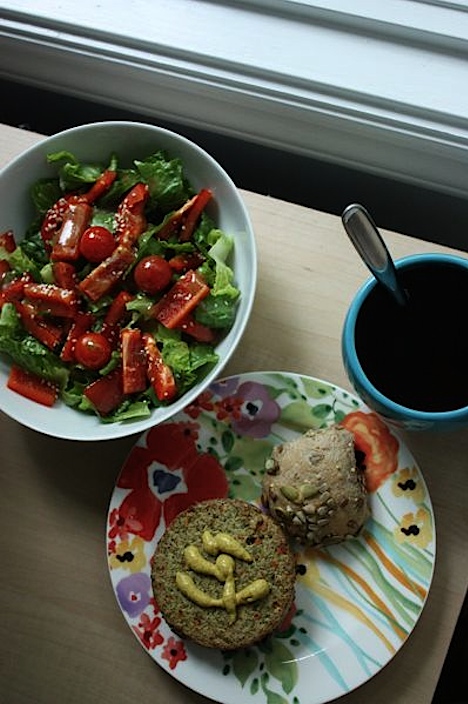 So I can eat you!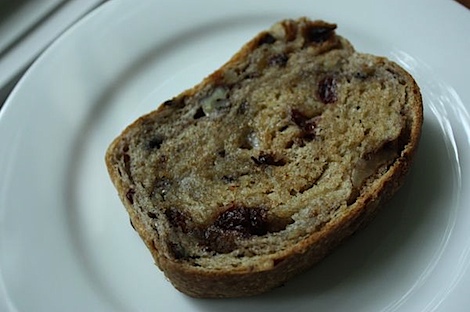 Mom's fruit and nut bread.
***
I had another demo today! This would make my second time teaching zumba solo. So, after work, I changed into my zumba clothes.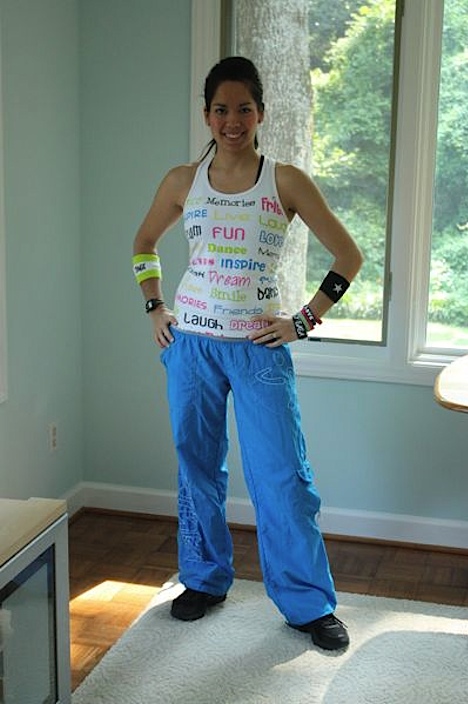 Oh yea! Now I look the part!
I realized I never posted my playlist for you guys! I did the same list both Tuesday and today:
Hips Don't Lie
Loba
Sugar
Tambourine
Boro Boro
La Colegiala
Blue Jeans
Jai Ho
Donde Estas
Maneater
Turn Me On
Let Me Think About It
Billionaire (my cool down that I made up)
Most playlists are closer to an hour, but since this was for a potential private class, I kept it to 45 minutes-ish.
I was pretty nervous, but it was AWESOME! Another successful demo…I'm so stoked! I had another wonderful group of girls. There were 34 people there and they were so energetic and FUN! They sang with me and I think at one point, the whole room was yelling with me! Woot woot!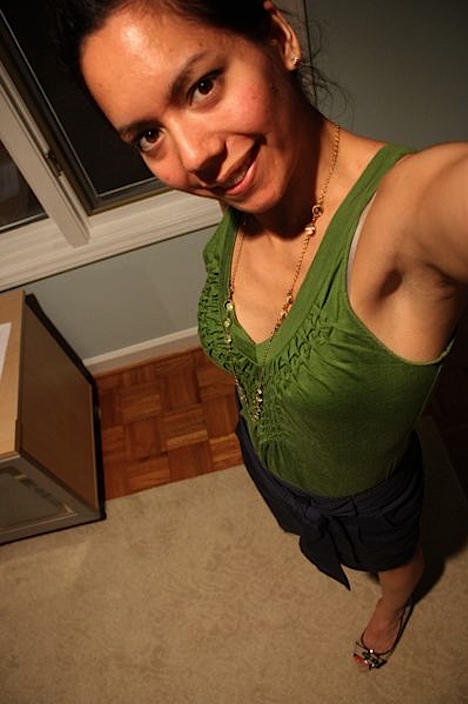 Post-demo I went home, showered, changed and went out for a friend's birthday party at a local gallery.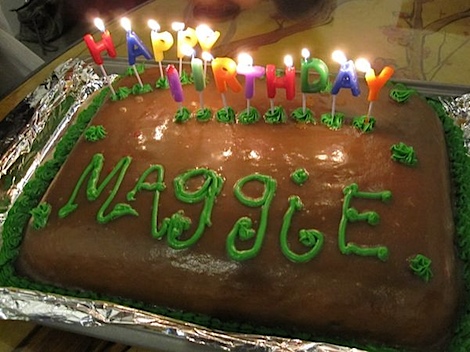 Since I forgot to ask permission, I guess I shouldn't blog the birthday girl, but here's her beautiful cake. Don't be fooled by appearances….the frosting is not chocolate – it's homemade caramel on yellow cake!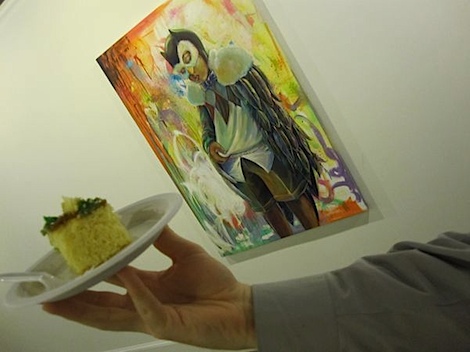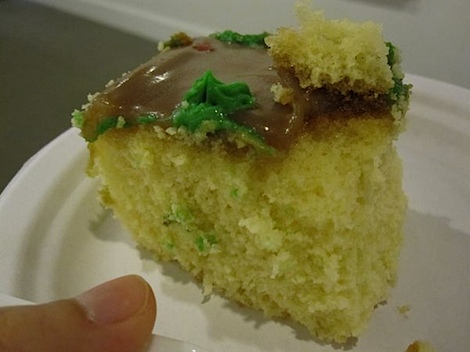 Amazing!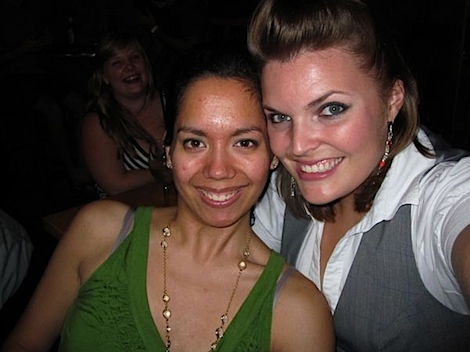 I had drinks with friends till after 11pm on a "school" night…gah! It was worth it though for some QT with friends. I gotta hit the sack now, though. G'night!
So, I had never heard of caramel frosting for cake. What's the most unusual cake combination you've ever had?