Kicking off another week!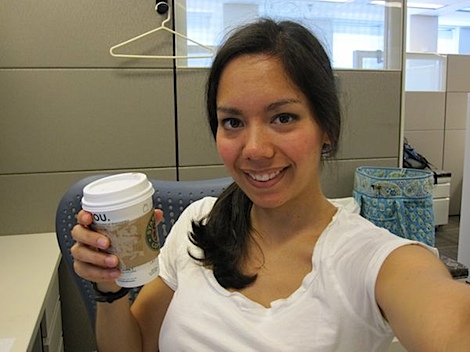 Happy Starbucks Monday to ya! I wasn't too sleepy today so I just got a tall vanilla soy latte. I almost got a feta wrap, too, but managed to talk myself out of it. Not that they're that expensive, but I try to only get them once in awhile…they add up. 😆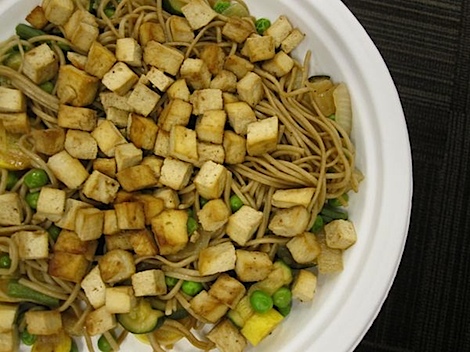 I had leftovers from Saturday for lunch (soba noodles, market veggies, tofu). Gotta say, I hate the way meat re-heats, but tofu almost always reheats nicely. At least it doesn't taste weird.
I was MOST looking forward to some packed treats today….
TWO homemade granola bars! Yummers!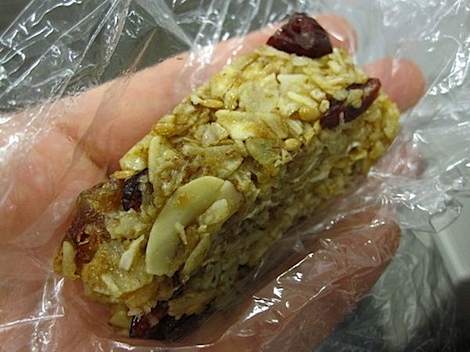 One for a small snack.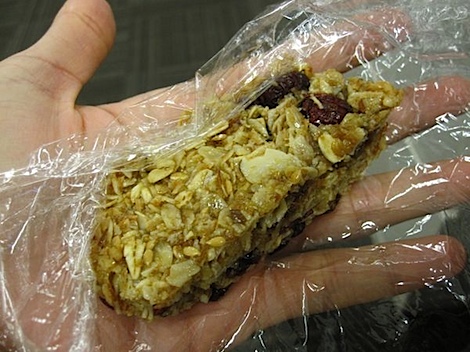 Another for a pre-workout snack later. Yummmmmm!
The smell of these was intoxicating! It was all I could do to not gobble them down immediately. lol
***
Post work, it was time for zumba!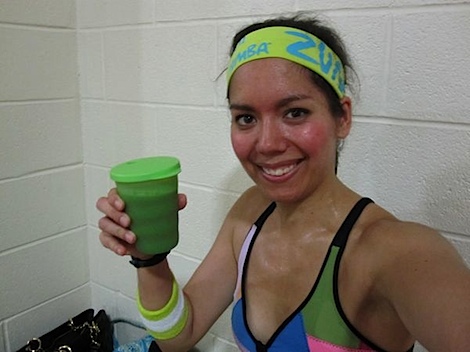 I had about 1 1/2 hours of zumba tonight and it was fabulous! The only downside…all the sweat! Post workout, it was time for some Vega Whole Health Optimizer – a little more than half a scoop mixed with just water.
***
It was about 9pm by the time I got home. Since I left the house just before 9am, this means I was away from the house for basically 12 hours today with just a quick stop in to change pre-workout. Phew…being away from home so long makes for a long day!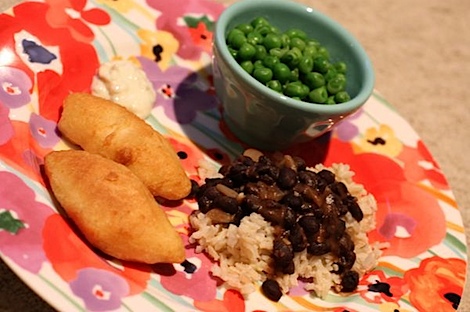 Since I got home so late, hubby and I teamed up to make a quick dinner – TJ's halibut, brown rice with black beans, peas.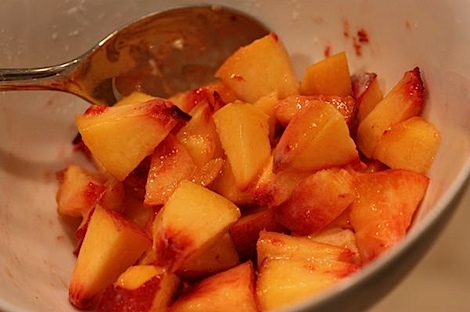 And for a fruit serving disguised as dessert…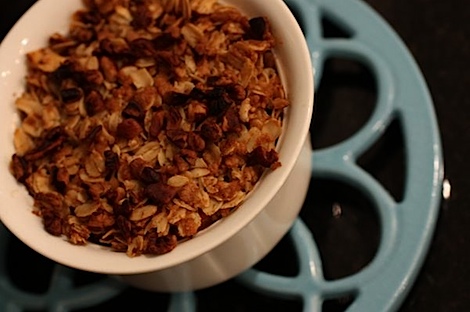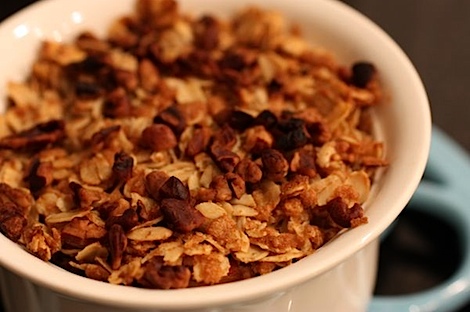 …an individual peach crisp.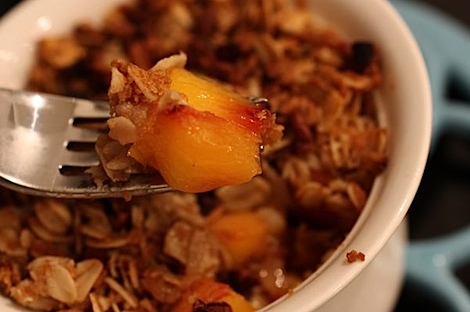 TIme to finish my peach crisp and sip some bedtime tea.
***
Final thought…I was watching Hoarders this weekend and they showed a guy who was both a hoarder and OCD. They said he "even washed his hands 20 times a day!". Uhhhhhhh…I may actually wash my hands 20 times a day – is that a bad thing? I don't see anything wrong with that! Now, I think this guy gets really obsessive about his hand-washing (I can see why the obsession thing makes it bad), while I'm just a germaphobe, so there's a difference behind the reason, but it still made me question things.
What do you think? Is it weird to wash your hands a lot? How many times a day do you think you wash your hands? (Maybe I'll count tomorrow to be sure…lol)