Thanks to yesterday's comments, I know I have some really clean readers! Score! Three cheers for healthy hand-washing! I have another fun recipe to share with you guys! I made a new Balsamic Roast Chick Peas Recipe!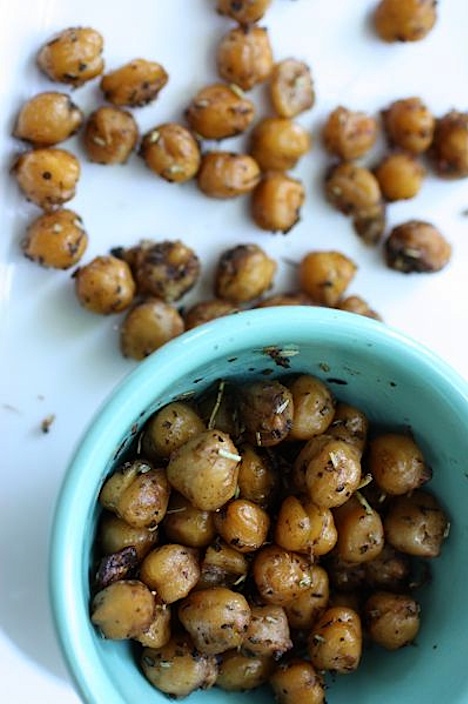 Here's a preview…details soon.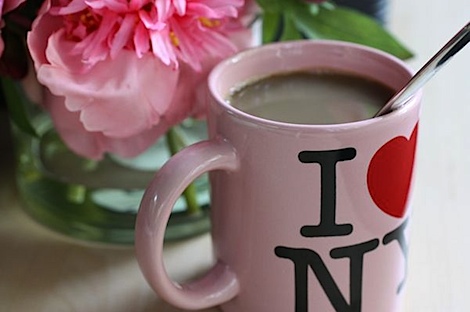 I <3 COFFEE!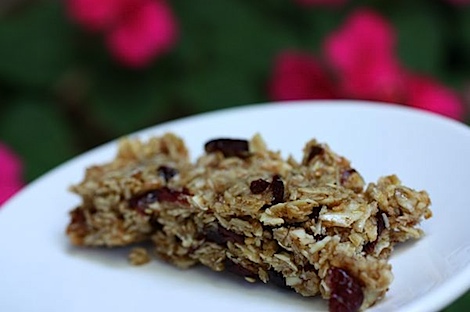 I had a granola bar for a quick breakfast this morning.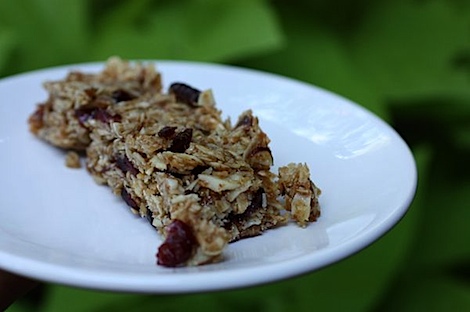 Funny how my eats revolve around homemade granola bars when I have them. They're so irresistible!
***
Now…on to the kitchen experiment!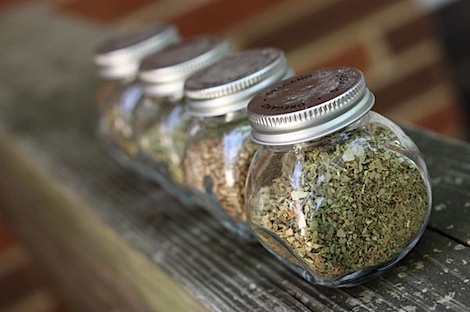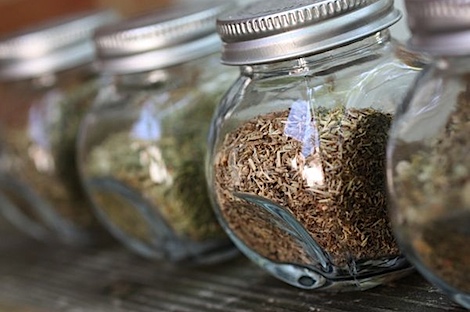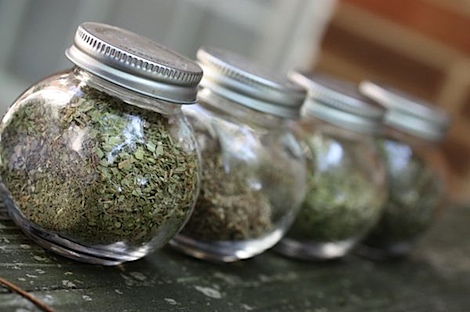 Take some Italian spices…
add balsamic vinegar
EVOO
salt + (cayenne) pepper
and VOILA!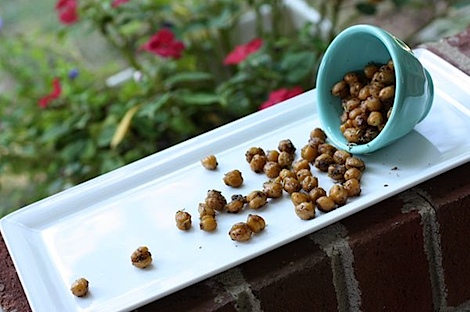 You can make this Balsamic Roasted Chick Peas recipe!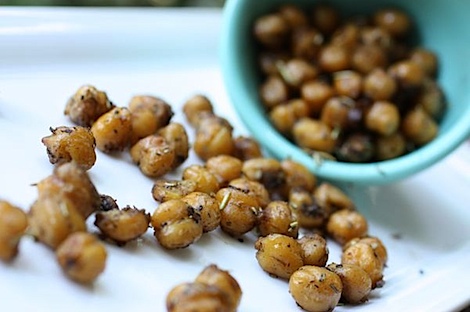 These are great to snack on in general…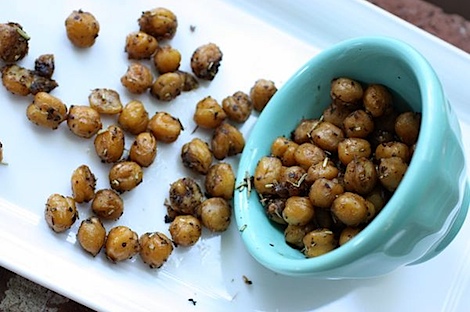 …to replace popcorn…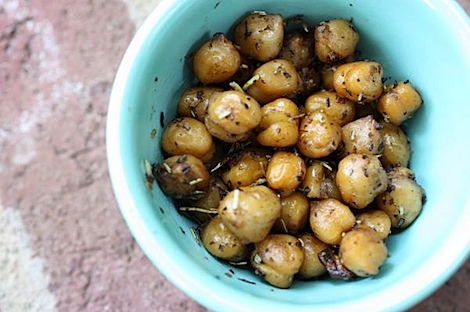 …to replace croutons on salads (or just to add to salads in general)….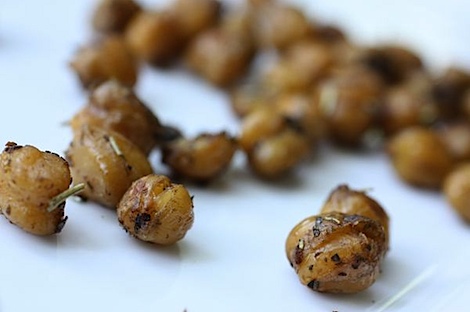 …to bring to potlucks…
or any other yummy way!
Print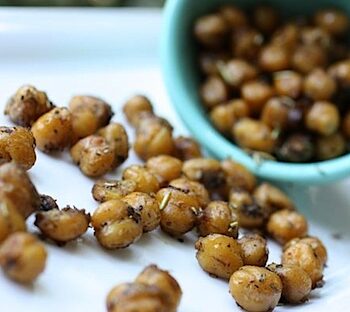 Balsamic Roast Chick Peas
Author:

Prep Time:

5 mins

Cook Time:

30 mins

Total Time:

35 mins

Category:

Snack
---
Description
Roasted chickpeas make a great snack, potluck dish, or salad topper…among other things. They're easy, affordable, and pretty healthy. Hope you like them as much as I do!
---
1

18-ounce chick peas, rinsed and drained

1 1/2 tbsp

EVOO

1 tsp

balsamic vinegar

1/2 tsp

dried basil

1/2 tsp

rosemary

1/2 tsp

salt

1/4 tsp

oregano

1/4 tsp

thyme
dash garlic powder
dash cayenne pepper
---
Instructions
Pre-heat oven to 400 degrees F. Line a baking sheet with parchment paper
Combine all ingredients except chick peas and whisk till emulsified.
Add chick peas and stir to chick peas are well coated.
Spread chick peas evenly in the prepared baking sheet.
Bake for 25-30 minutes, stirring halfway
Enjoy!
---
Recipe Card powered by
Hope you enjoy this Balsamic Roast Chick Peas Recipe!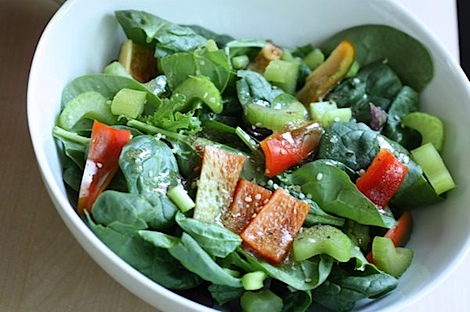 Lunch = a GIANT salad with baby spinach, baby lettuce, farmers market bell pepper, organic celery, hemp seeds and Italian dresing.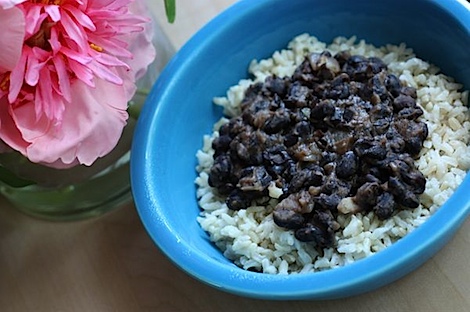 Plus leftover black beans and rice from dinner last night.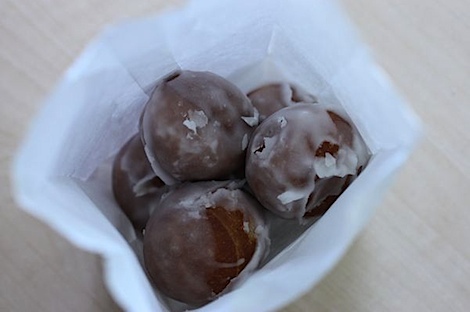 I couldn't resist some doughnut holes hubby picked up for me today. I knew I shouldn't eat it before my workout (even though it was a few hours away), but I couldn't resist. 🙂
I know some people I work out with even eat fast food for lunch before an evening workout, but I get pretty particular about what I eat any time during the day when I have a big workout ahead. I try to avoid fast food and sodas (neither of which I eat much anyways) and sweets (sad face) before a workout. Especially 2-3 hours before, I try to eat light food that is easy to digest. Well, actually, it used to be I tried to avoid bad foods, but thanks to Thrive and Brendan Brazier, I'm starting to focus on easy-to-digest eats before workouts.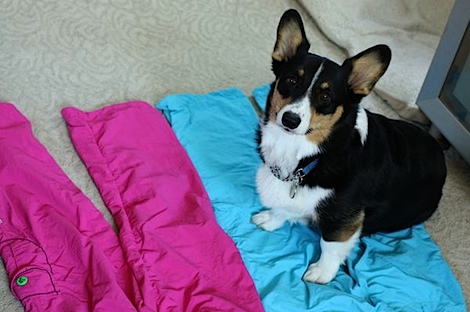 Thanks to my twitter friends, I decided to wear pink pants tonight.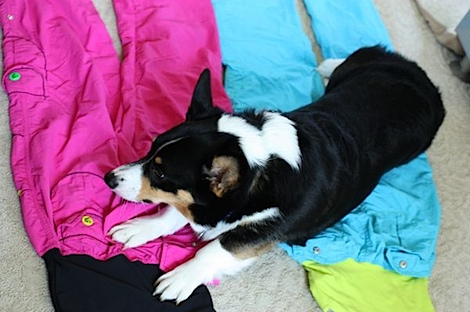 Bailey had other plans for my pants as he stretched…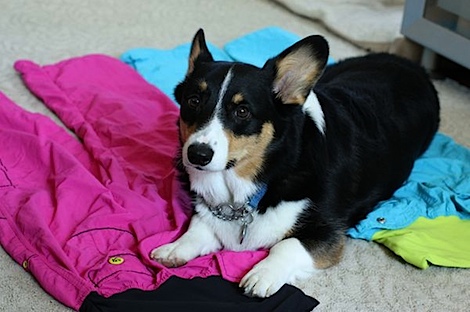 …and then got comfy on them.
Too bad I had to kick him off so I could teach class tonight!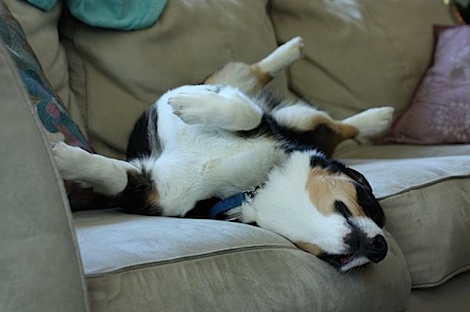 Don't worry, he found another comfy spot on the couch.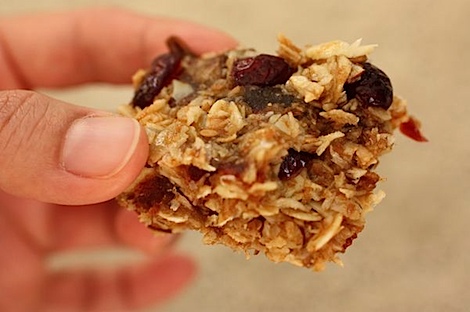 Half a homemade granola bar made a great pre-workout snack – esp with all those dates!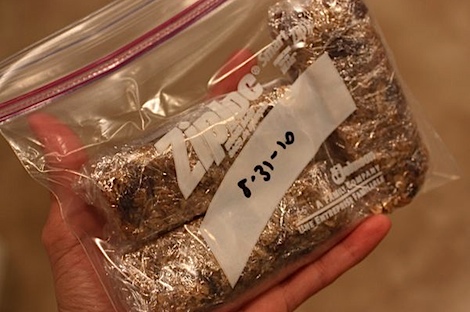 I packed up 3 to freeze for later.
Hubby and I have been enjoying the bars so much, though, they're not going to last long.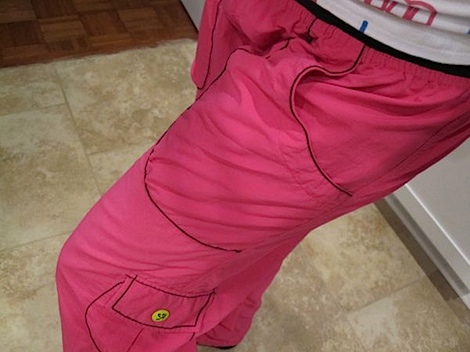 Anywho, got my pink zumba pants on and it was time for class.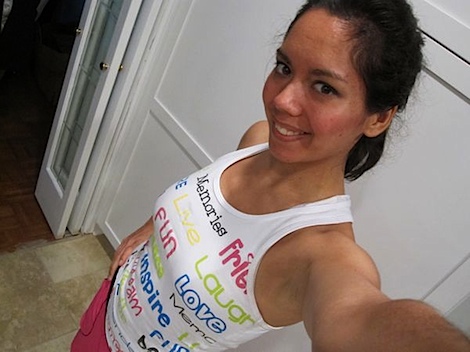 I think I'm slowly starting to get the hang of putting together a good playlist. What I need to work on next is upping my stamina so I can make the playlist hard without passing out on my class! 😆
Fave songs from tonight's playlist:
I'm in Miami Trick (I did this one at HLS!)
Church
What Is It
Guess I was in a hip hop mood tonight!
***
The Return of Project Hydrate
If you missed the last Project Hydrate, I've teamed up with No Fizz Clt to have another Project Hydrate Challenge – 60 at 60!
If you want to get better about your hydration, then join the challenge. It's fun and free and will go on for 60 days – from September 1st (tomorrow!) to October 31st!
The challenge starts tomorrow! 🙂
***
Are you strict on what you eat before a workout? What "rules" or guidelines do you typically follow the day, afternoon or even hour before a workout?