Still enjoying the sun here in Orlando! You know I used to live here, right? I spent several years of my childhood here, which is why I sometimes refer to myself as a "theme park baby." That's what happens when you grow up visiting Disney, SeaWorld and Universal Studios. 😉
Post work, we headed out and about.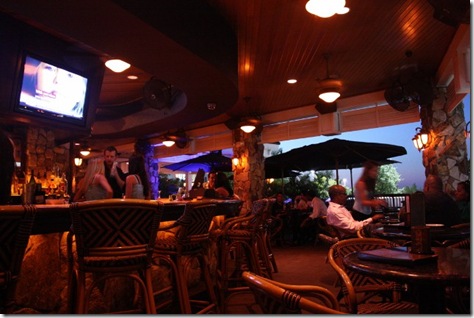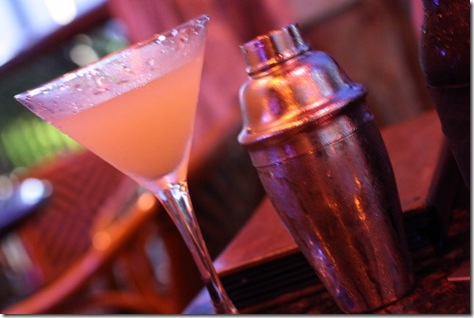 First up – a pear martini with pear puree! Yum!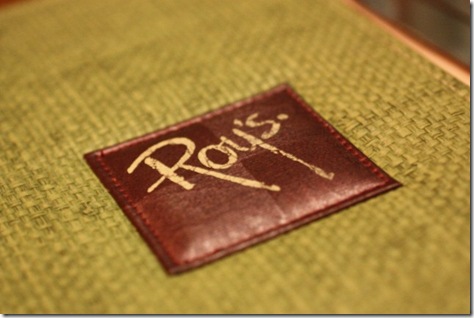 Then, we headed out to one of my all-time favorite restaurants – Roy's! Roy's is a Hawaiian-fusion restaurant with really yummy food.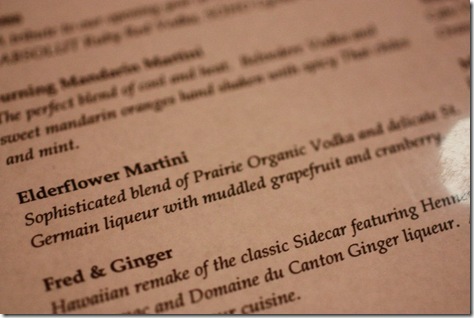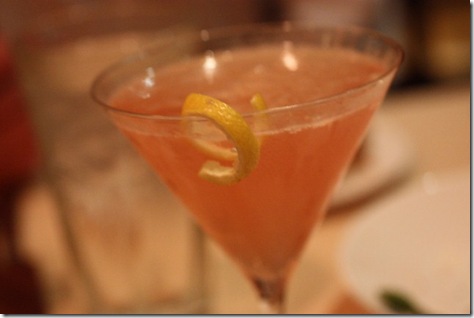 I started with the Elderberry martini. Very light and refreshing!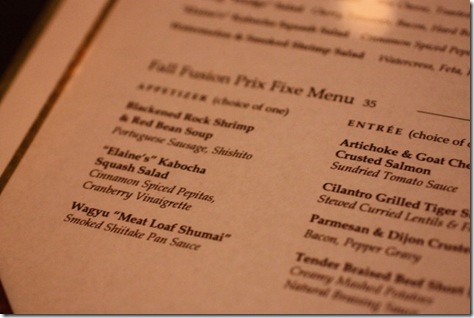 A couple of us tried the Prix Fixe Menu.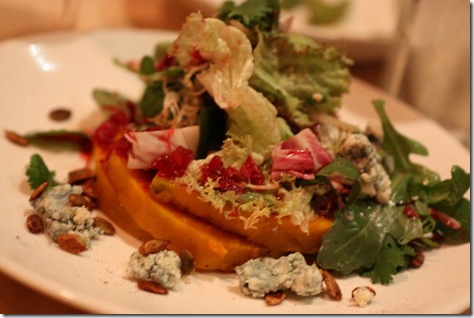 I chose to start with the kombucha squash salad, which was a lovely choice with blue cheese, tender squash, pepitas and fresh cilantro.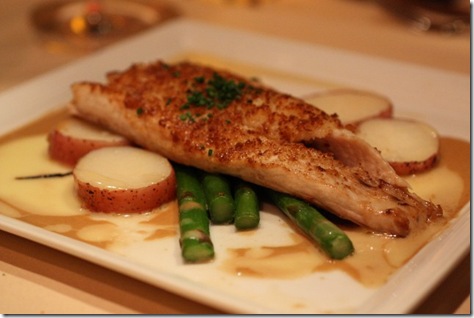 One of my co-workers got the macadamia crusted mahi mahi, which I may have ordered had I not had mahi-mahi the night before.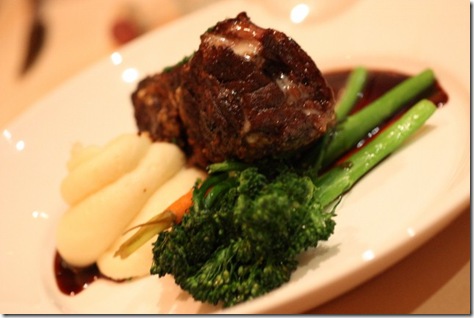 I got the Hawaiian shortribs with mashed potatoes and lots of veg – carrots and broccolini (love that stuff)!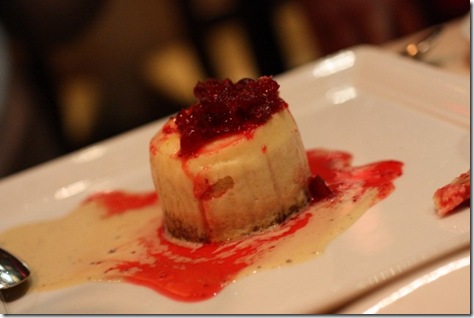 And then it was dessert time. Check out my co-worker's pumpkin cheesecake! I had a tiny bite and can say it's quite yummy.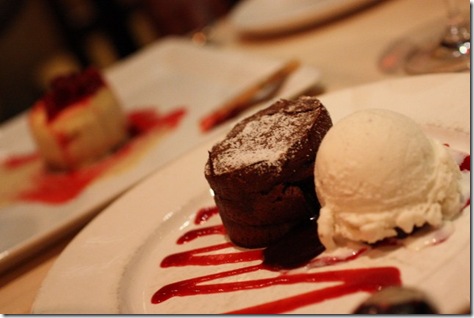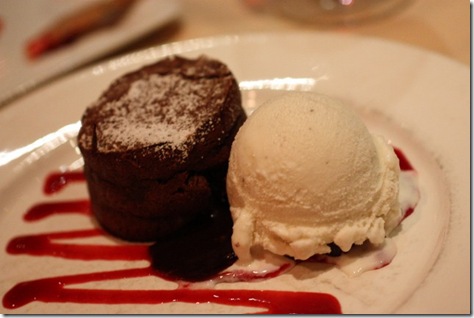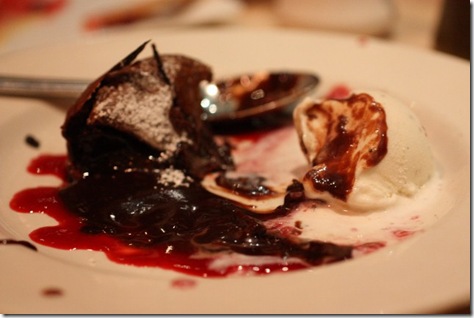 I went for the molten chocolate dessert. Whoa was that delicious or what!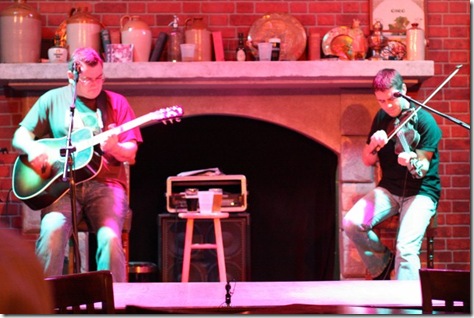 And we even hit up downtown Disney to catch a really great duo at the Irish pub….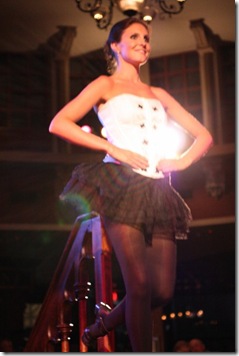 …plus dancing! That girl was really talented! Her feet were moving like CRAZY!
Did you ever taking dancing in your life? I spent a brief period of time trying ballet, but it didn't stick. Of course, now, I dance all the time! What about you?