No, I'm not talking about Rice-A-Roni. I mean, that would be the San Francisco treat, right? *wink*
I'm talking about…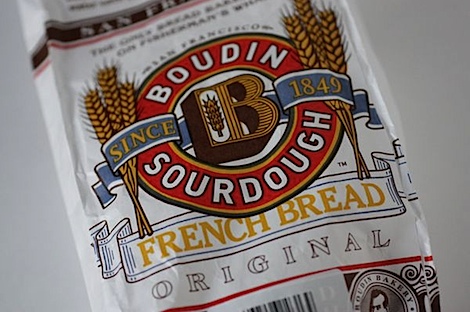 Boom!
Sourdough, baby. Oh yesssss.
I had several things I wanted to do, see, and eat in San Francisco:
Alcatraz
The Ferry Building
Millennium
Greens
Yogen Fruz
Chinatown
Sausalito
Sourdough
I managed to knock one right out of the way the first day, another with my bloggie friends (and the help of a kind GM and gracious chef), a major one in hundreds of photos and then sorta-did one more on Saturday.
And while there are still many items on my list left to be scratched off (Foodbuzz 2011 may-haps?), thanks to the magic of the airport tourist trap shops, I was able to check one last item off my list…the day after my trip no less.
That's right…I found this beautiful loaf of sourdough bread from, what I hear is one of the best in town for sourdough, Boudin Sourdough.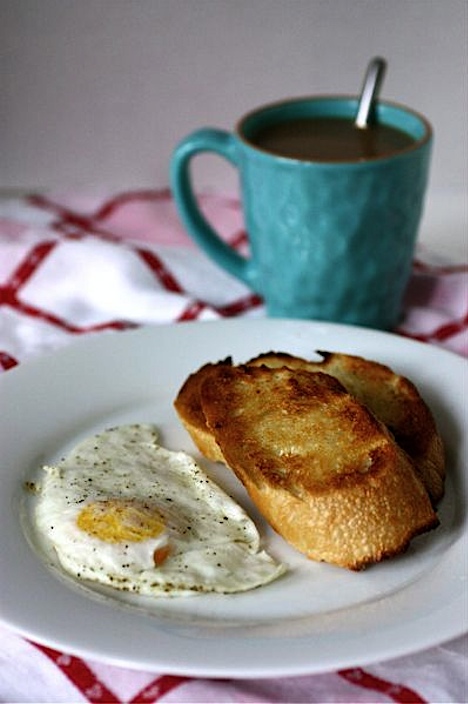 Of course you know how me and hubby roll – a fried cage free egg + 2 slices of fresh sourdough toasted with a dab of real butter.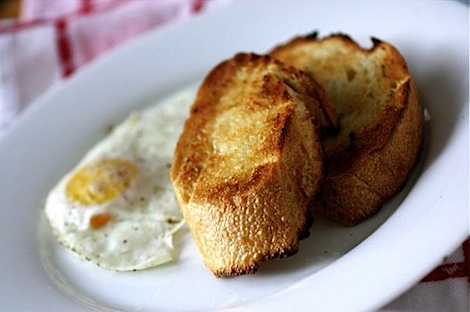 I was like a kid diving into a new present Monday morning. A very sleepy-from-my-red-eye-and-only-1-hour-of-sleep-and-jet-lag kid, but a happy one nonetheless. The sour dough was crispy on the outside, chewy on the inside, and had that perfect hint of tangy flavor.
This was wonderful, but next time I do sourdough, I'm hoping to get one of those big bowls of soup from Fisherman's Wharf! And perhaps I'll grab one of those churros before heading over to see the sea lions sun-bathing!