By Thursday, I was pretty much caught up on sleep, but still happy to have the day off from work for Veteran's Day.
I've been traveling so much and working so hard that all I really wanted to do all day was relax.
So, my plans were pretty simple:
Re-create the tea soup from San Francisco
Work on my chocolate chip dough ball recipe
Bake something cool…like an apple crostata
Do something nice for my 80-ish veteran neighbor
Teach Zumba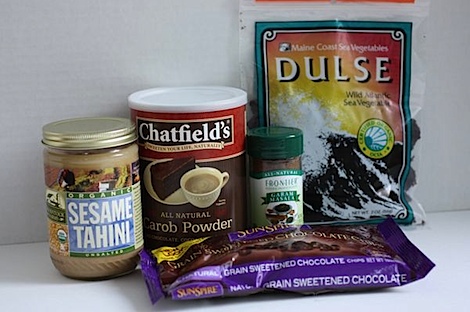 A day of baking and cooking wouldn't be complete without a trip to the grocery store. I had a groupon for $30 worth of groceries (for $15), so I stocked up on splurge items I have been too cheap to buy till now:
Tahini (in a glass jar because aluminum is starting to weird me out with all the BPA claims, etc.)
Carob Powder (wish I had found roasted, but this will do)
Garam Masala
Grain sweetened chocolate chips
Dulse
Pretty sweet, huh?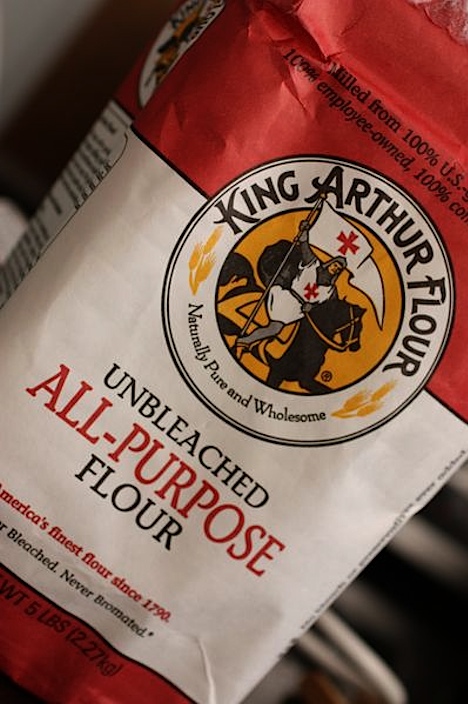 I've been trying to avoid all purpose flour as of late just because it seems like whole grains are so much better, but there are some things that just need to be made with all purpose flour still. I found a compromise flour at the store – unbleached all purpose flour. Nice.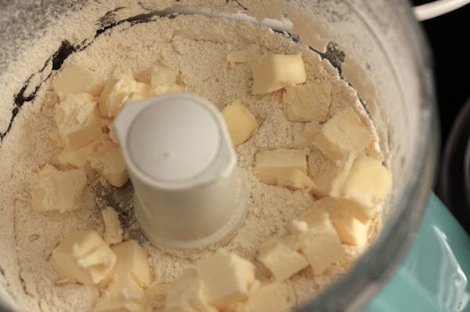 I don't know why I've never tried making a crostata before. I guess, in general, baking intimidates me. I don't really know much about baking and I don't typically feel comfortable playing around with recipes. But, I've been trying to get myself to experiment more.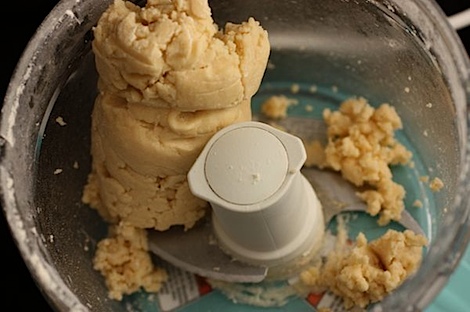 So on my free day of the week, I decided to try the apple crostada recipe by Giada DeLaurentis that I've been eying for awhile now.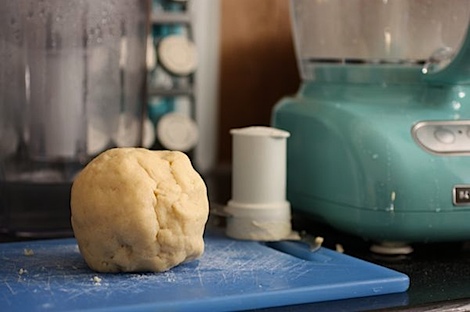 The recipe was actually much easier than I thought it would be. Dare I say it was easy?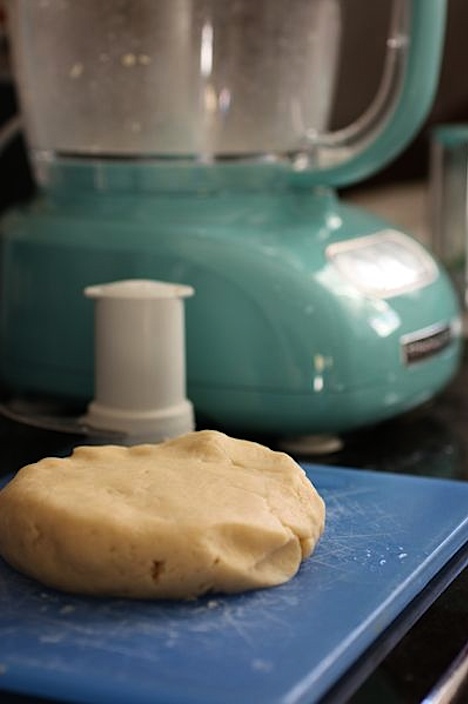 The dough whipped up in no time and the hardest part about the filling was the peeling, coring, and slicing of the apples. That's my kind of baking recipe.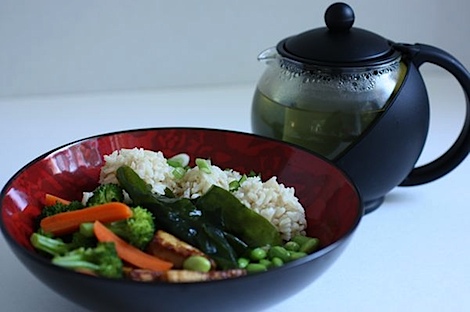 While my crostata dough rested in the fridge, I created my delicious Green Tea Soup.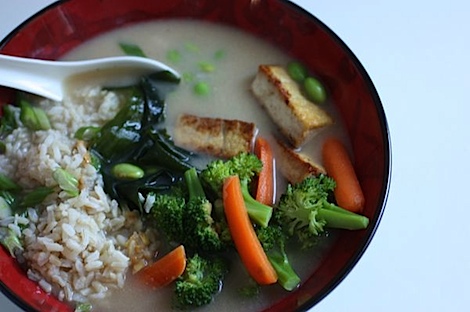 It was the perfect cold-weather-day meal. I'll definitely be making this one again soon. Hopefully, with some fun variations on bowl ingredients.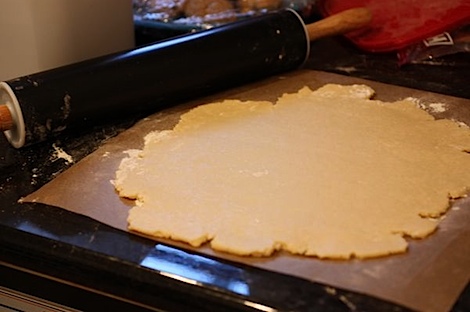 By the time I was done with the soup, it was time to move on to the next step of the crostata. Roll out the dough and fill.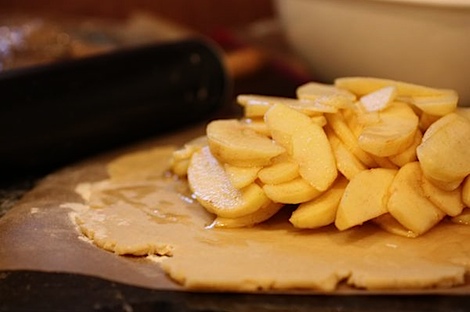 I was a little surprised at how high the apples piled up on the crostata dough. I could blame my unusually large apples, but who knows. Maybe it was supposed to be this full.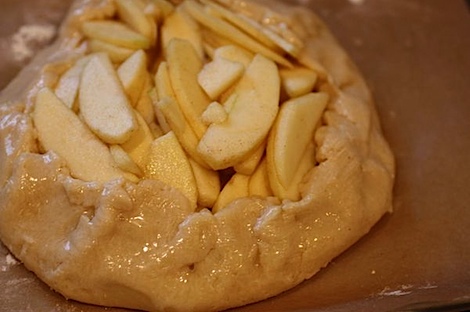 I went with it and folded the dough up the sides and hoped for the best.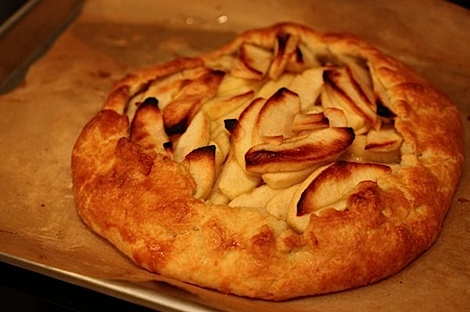 38 minutes later, I removed this golden-piece of awesomeness from the oven. Oh yea!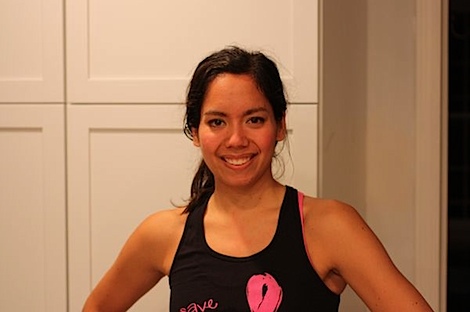 Unfortunately, I'd have to wait a few hours before I got to reap the reward of my hard work. I still had to teach Zumba!
I saw my doctor again earlier this week and he cleared me for working out. My neck/shoulder/back hasn't been bothering me during the day, but I've been waking up in quite a bit of pain. My doctor didn't seem to think it was anything too serious, which was great. Plus, he gave me the ok to workout, which was even better.
I don't know if you've ever had an injury that prevented you from working out, but I did last year and it was a mentally brutal period of time where I envied every person I saw running down the street or walking around with their gym bag. It wasn't so much that I felt obligated to workout or that I was worried I'd gain weight if I didn't work out…I just genuinely missed it.
Not gonna lie, though…I wasn't looking forward to class on Thursday. Missing your regular work-outs for so long can easily throw you into a workout rut. You get comfortable not working out. You like having your free time back. You become lackadaisical about the whole workout idea. Not to mention for me… It had been two full weeks since I'd worked out at all, let alone teach Zumba. I was nervous about teaching. What if I'd lost my stamina over the last two weeks and realized half way through class I couldn't finish (embarrassing!)? What if I'd forgotten the moves to all the songs I was planning to do and had to make up something on the spot with the eyes of an entire class watching? I had a lot of what-ifs running through my head as the class started up.
But…the show had to go on.
And on it went…nearly without a hitch. Hazzah! It was actually a really good class and my neck/shoulder/back felt fine the whole time. I was so relieved!
As I left class, I suddenly remembered what it was like to be in a work out rut. I remembered when I had no drive to workout, just a couple years ago. Hubby would gently encourage me to go to Zumba, reminding how happy I always was when I'd come home after class. I remember how every week, I'd look at him skeptically and force myself begrudgingly to go to class and how every week, I'd come home with the biggest grin on my face and feeling like a million bucks.
On Thursday it was deja vu. I forced myself to go to class, but I came home so happy. It was like it was a few years ago except…things were a bit different this time. This time, I was already snapped out of the rut. This time, I was already excitely planning the next time I could go to class. 🙂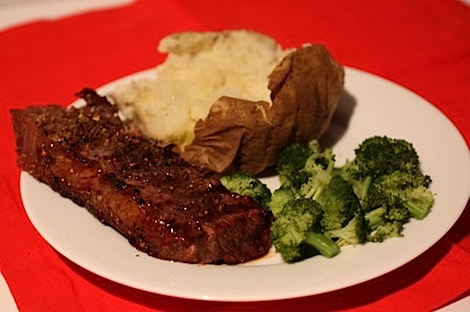 Hubby had dinner waiting when I got home. But first, we visited our veteran neighbor to drop off half of the apple crostata for Veteran's Day. I was a little worried about the crostata tasting ok, since neither hubby nor I tasted it before wrapping it up for delivery. But, I figured that the ingredient list was pretty simple so unless I accidentally used salt instead of sugar, it should be at least decent.
For dinner, hubby grilled up rib eye steaks and cooked micro-baked potatoes and steamed broccoli. The steak had a really nice flavor, but reminded me of why I'm falling out of love with meat. It was a bit fatty and I felt like I was dissecting the steak instead of enjoying it. I really didn't want to disappoint hubby with not liking it since he worked so hard to cook it, but it wasn't meshing well with me. 🙁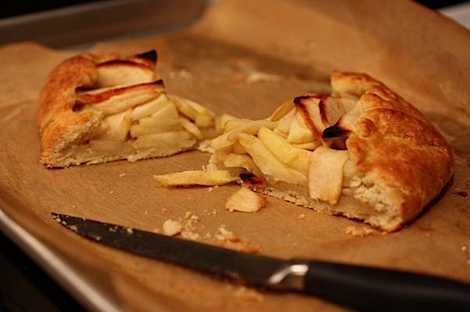 By the time dinner was over, I was extra-excited about tasting my first ever apple crostata. It looked pretty good, but I wasn't sure how it would taste.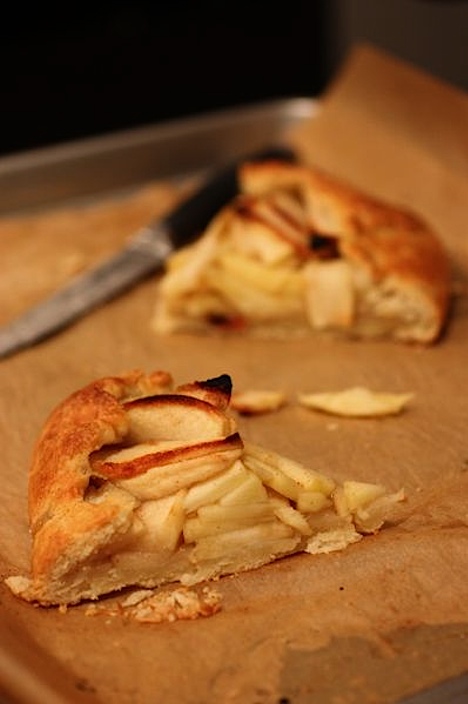 The verdict…
Nomalicious! It was fabulous and so simple. I will definitely be making this again and am already thinking of new filling ideas for future crostatas – both sweet and savory.
Have you been in a workout rut before? What did you do to get out of it?