I wish I could have spent all day today baking and cooking like I did yesterday. The bad news was that I had to work today. The good news was that I have a short work week thanks to Thanksgiving! Hooray!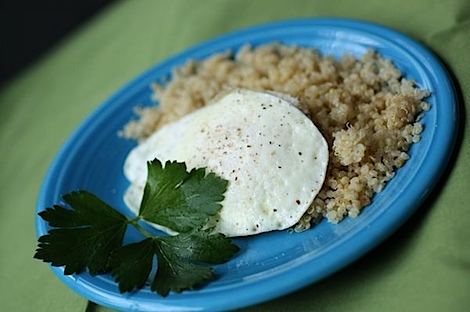 For breakfast, I made a pared down version of my quinoa breakfast bowl by just dressing some quinoa with olive oil, salt, pepper, and cumin. I fried a local egg up and topped the quinoa with it. You guys have to try fried eggs with quinoa (that is, if you eat eggs, of course). The flavors go really nicely together.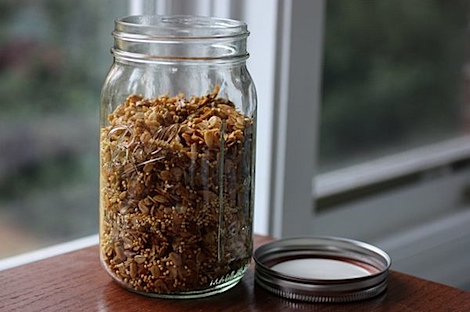 I really wanted to eat some of my chai-granola, which I made yesterday…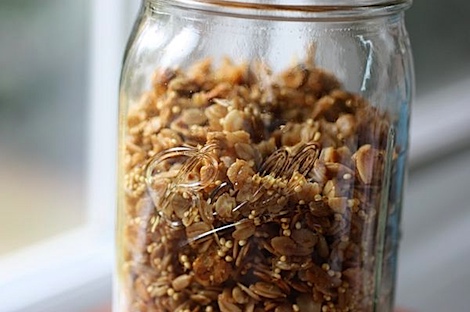 ….but it will have to wait.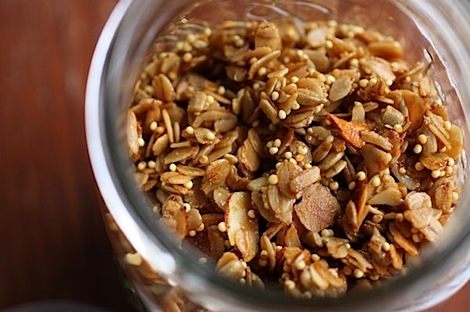 I can't wait to dig into this stuff. Hubby has already picked up yogurt so I can enjoy my granola later this week. Squeeee! 🙂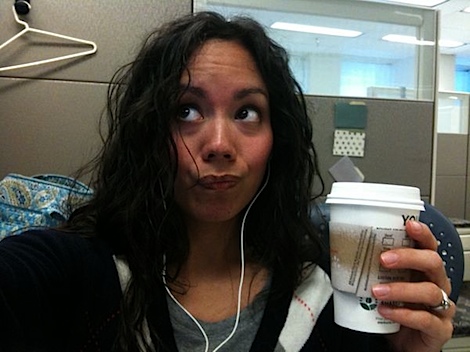 Did you celebrate Starbucks Monday? I got a gingerbread latte. Nice and spicy!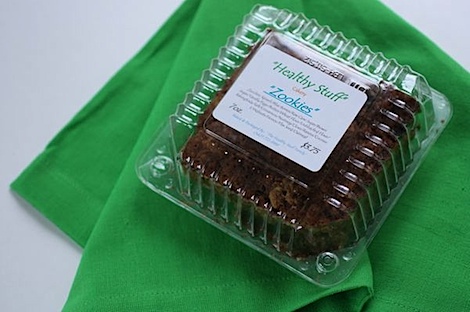 And lookie what I have…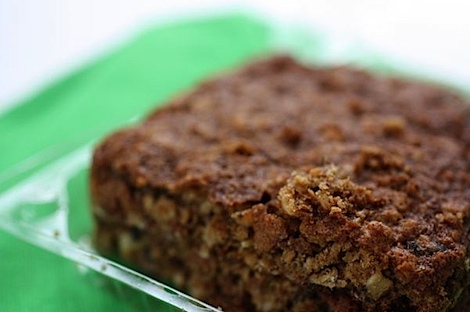 …Zookies! That's right. My friend Erica went to Roanoke this past weekend and picked up some more Zookies for me from the Healthy Cake Man that we visited last time. What a doll! She knows I loved these things!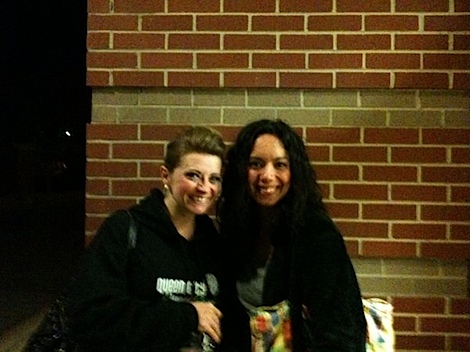 I got to thank Erica when I went to Zumba tonight!! There's nothing better than kicking off the work week with a fun and energizing workout.
But, since she's reading, I'll say it again…thank you Erica!! 🙂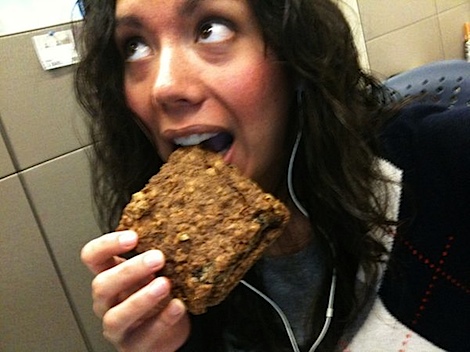 (Here's the photo I sent Erica via email this morning along with something about Zookies being part of a complete breakfast. What? They're made with zucchini!! 😉 )
And in case you're wondering, yes…I ate all the Zookies. I had some with breakfast, some for a snack and some for a pre-workout snack. I may have a wee piece in my purse, but that will probably not last long tomorrow. Mmm.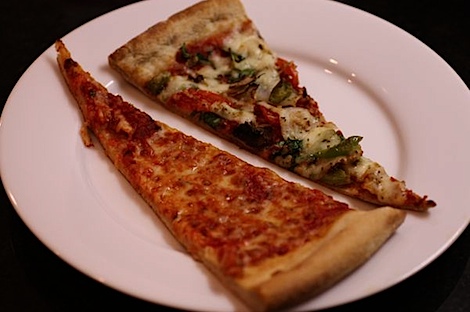 Post workout, hubby and I split 2 pieces of pizza – cheese and veggie, so we basically each got one slice.
I steamed up some organic cabbage and baby carrots till crisp tender to get my veggie fix. I just drizzled them with a wee bit of real, melted butter, and sprinkled them with salt and pepper.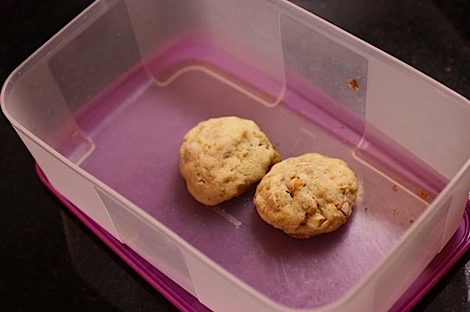 And even though I took my butterscotch dough balls (have you tried this flavor yet?? omg…they're so good!) to work today, there were two left by the end of the day – just enough for hubby and I to each have one.
So far, so good. Only 2 more days in my work week and than it's holiday time!
***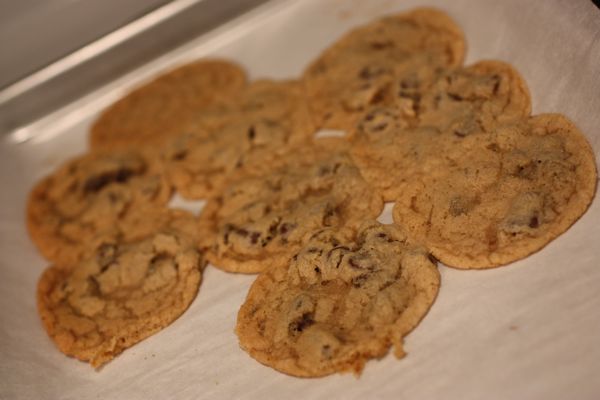 Since I've had three people ask for my chocolate chip dough ball fail recipe, I decided to just go ahead and post it. 🙂 In truth…though they were not what I was going for, they were really, really tasty. Thin, chewy, sweet. They were awesome cookies.
Thin + Chewy Chocolate Chip Cookies
ingredients:
3/4 cup whole wheat pastry flour
1/2 cup flour
1/2 tsp baking soda
1/2 tsp salt
1 stick butter, softened, but not melted
1/2 cup brown sugar
1/4 cup granulated sugar
1/2 tsp vanilla
1 egg
3/4 cup semi-sweet morsels
Directions:
Pre-heat oven to 350 degrees F. Prepare baking sheets with parchment paper.
In a medium bowl, beat butter and sugar till light and creamy. Mix in egg and vanilla.
In a large bowl, whisk together both flours, salt, baking soda.
Mix wet mixture into dry mixture, careful to not overmix.
Gently stir in semi-sweet morsels, without overmixing.
Use a sorbet (or smaller than normal ice cream scoop) to evenly measure mounds of cookie dough on a sheet of parchment, spaced about 3-4 inches apart measuring from the edge of the mound, not the center (they spread a lot).
Bake cookies for 10-14 minutes, depending on how crunchy you want them.
***
PS I'm hoping to post those Alcatraz photos tomorrow! I've worked really hard on them, so I can't wait to share! 🙂
***
Have you started your Thanksgiving prep yet? If yes, what are you doing?