It's the night before the big day…my first ever 5k!!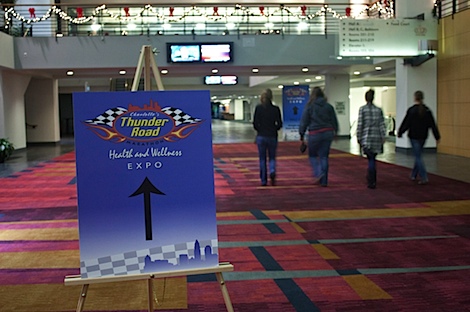 I had packet pick up today…but I didn't have time till the end of the day to get mine. So, on to the day…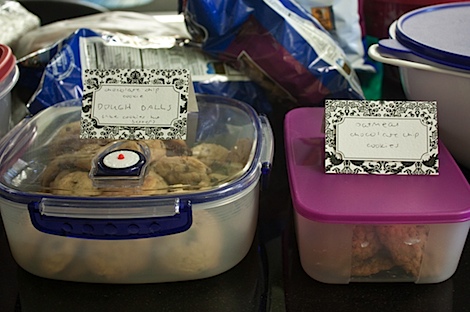 Today was my company's "Food Day." I, of course, had to bring my chocolate chip cookie dough balls. Plus I brought in some of my oatmeal chocolate chip cookies.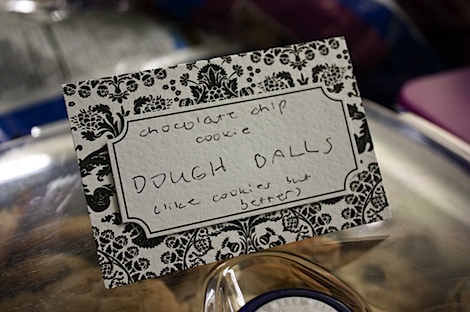 I used these labels leftover from my housewarming party. I wanted to make sure people knew what they were, so they didn't just think they were tall cookies.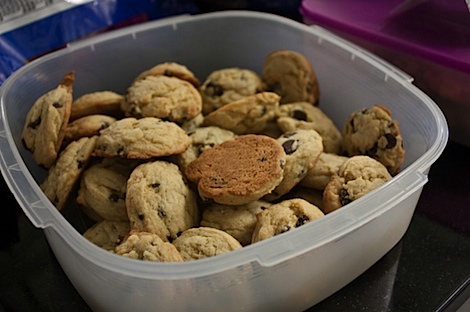 They were a big hit! Woohoo!
I tried just scooping the dough instead of forming them into balls because 1. that's how Annie's look and 2. I baked these around midnight and was really tired, so I took the shortcut. I think I like them better rolled into balls.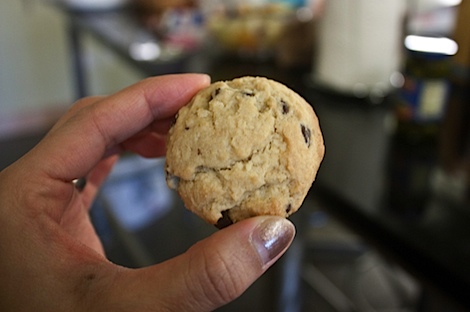 Of course I had to taste one…to make sure they tasted good before I gave them to my co-workers. Yeaaaaa…that's right.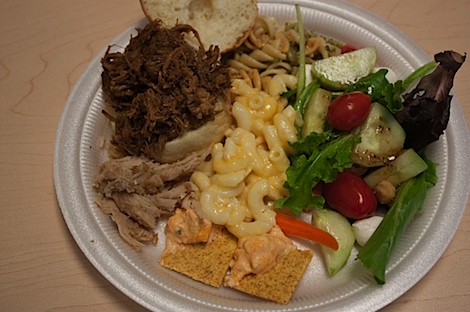 Eats
Sweets
And for whatever reason, I decided it would be a good idea to do Zumba tonight. I tried to stay mostly low, but I probably should have just rested. Oh well. 🙂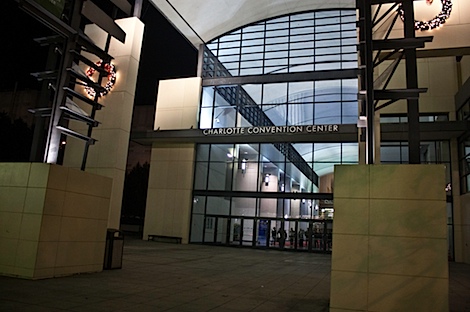 After zumba and a quick shower, I headed out to pick up my 5k packet and pick up some last minute goodies: a Bondi band and gloves. These will be key wardrobe pieces considering how cold it's supposed to be tomorrow morning.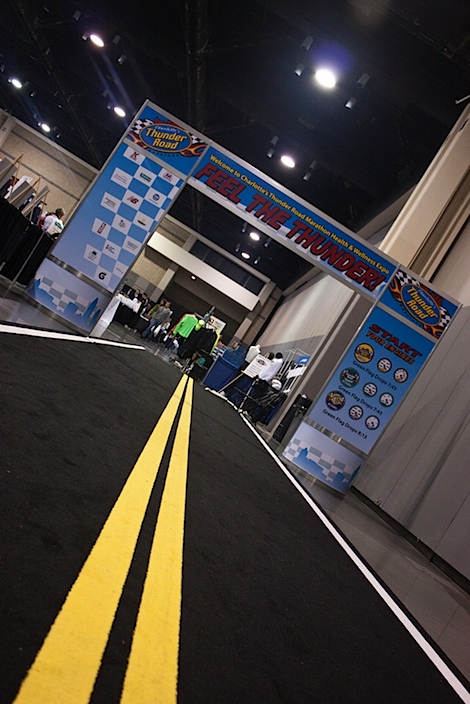 Whee! Is this really happening! Gosh, I'm nervous!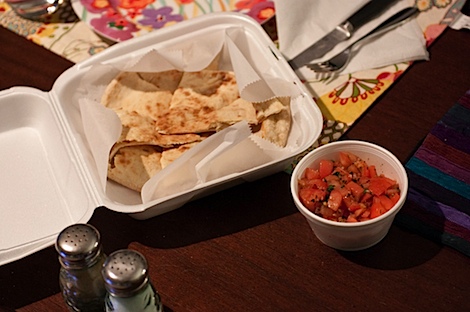 I carb loaded tonight with bruschetta…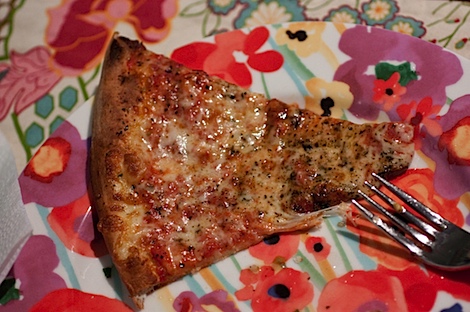 …and cheese pizza. Ok, I eat this on a regular basis, but it seemed like a good idea.
I may or may not have had some dough balls, too. 😉
Goals for my first 5k are pretty low:
Finish the race
Run the whole thing (if possible…if I feel the slightest bit like I may hurt myself, I'm walking…I can't afford to not teach zumba! Plus I'd miss it too much!)
Wish me luck! I think I need it!!!
Any last minute running tips are welcome – feel free to leave some suggestions – I loved reading about all the pre-run meal ideas from yesterday! Thanks!