Happy Thursday friends!
Even though this has been a super busy…no…CRAZY busy week, and I'm typing this at 11:30pm, for some reason I'm feeling super energized. Maybe it's because I taught Zumba tonight? Maybe it's because I feel that change is in the air and that many good things are to follow? I don't know, but I'll take it!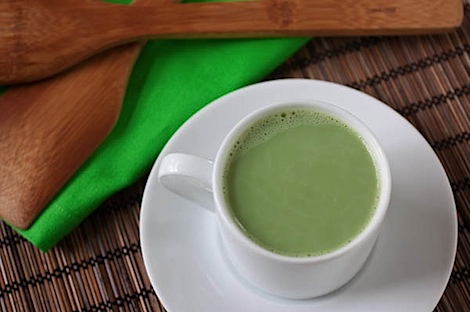 Guess what I tried out today? I'll tell you in a minute.
But first…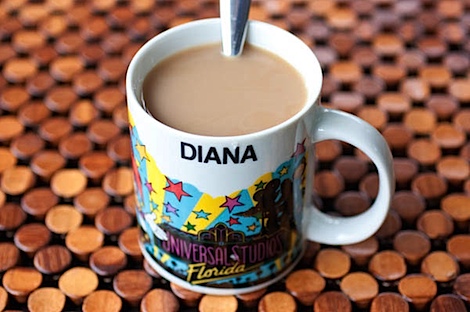 Look what hubby dug out of the mug collection. This is my Universal Studios mug that I got when I used to live in Orlando back in the day. Many of you may remember I consider myself a "theme park baby." I grew up for most of my childhood in Orlando and spent many-a-trip to the local theme parks. It's like I grew up visiting them.
From spending school field trips at Sea World to having dinner at Epcot (yes, my family once in awhile drove to Epcot…just for dinner. We were season pass holders.), I spent a lot of QT and many fond memories of theme parks.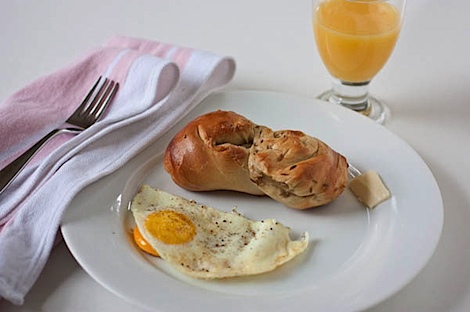 Hubby whipped up a fried cage-free egg and one of those delish rye bagels for breakfast.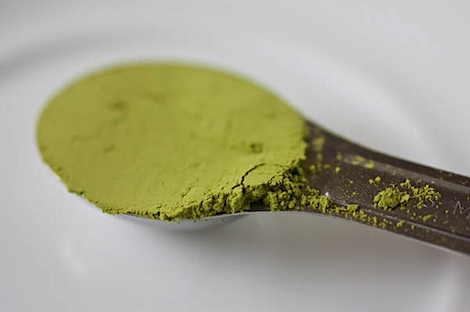 And did you figure out what was in that first photo?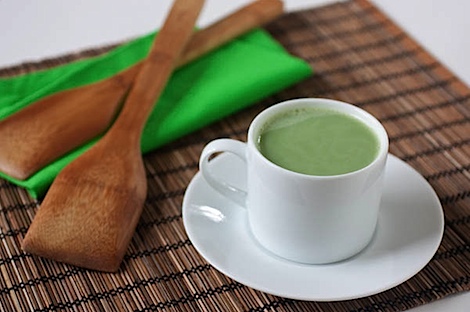 It's a matcha green tea latte! I've been cooking with my matcha so much, I almost forgot that I was really supposed to DRINK it!
I whipped this up (literally) using hot water and some of the matcha powder. I added a wee bit of agave for sweetness and some milk for creaminess. It was dee-lish!!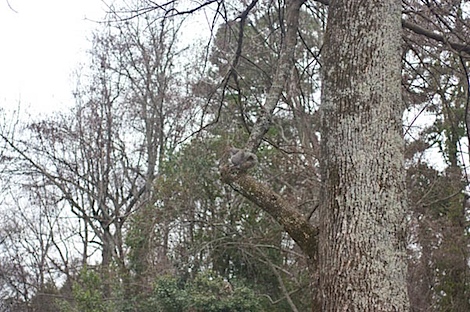 Our squirrel neighbors have been out and about. I think they sense spring is right around the corner.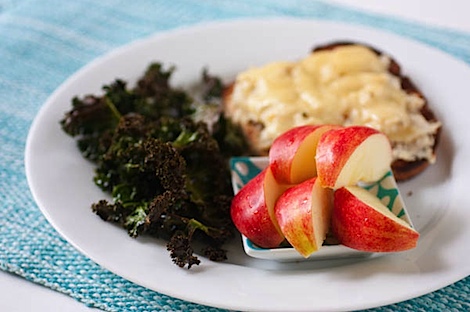 Lunch was quick and easy – a turkey melt over Great Harvest honey whole wheat with Basil turkey from Earthfare and spicy Monterey Jack cheese. I also had some kale chips using fresh kale from my garden (I think that makes it organic since I didn't use pesticides) and an organic gala apple. Yummers!
Post work, I taught an amazing Zumba class. There was so much energy in the air and I'm starting to see some people who used to be new becoming regulars. LOVE!
My favorite songs tonight were:
Things stayed busy after class. I hit up the mall with my friend Sarah to get some makeup from Sephora for the weekend. My Friday is already completely booked, as is my Saturday morning. Tonight was my last chance! We hit up a Mexican restaurant for dinner and then practiced some songs outside. A hip hop instructor was passing us dancing and offered to teach us some lessons. So random, but I love how dance unites people. It's such a universal language.
Anywho, I finally got home around 11pm tonight, but yes…I'm still feeling fabulous and energized. And I'm already looking forward to the weekend. It's going to be a good one!
Time to spend 5 minutes of "Me Time" maybe reading or something. Tea sipping is definitely up next…right before bed.
G'night!
What are you up to this weekend?