Whether you're going out to eat or staying in this year for Valentine's Day, your significant other will surely loved a homemade sweet make by you. Here are some ideas…
Five Sweet Treats to Make for Your Sweetheart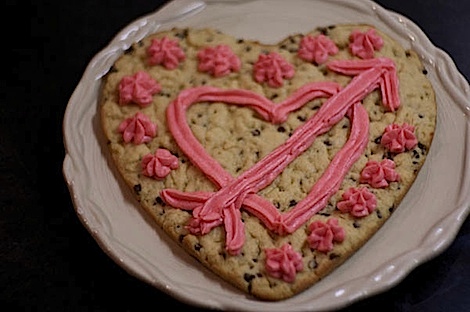 1. Not So Sweet Heart-Shaped Cookie Cake for Two – hot off the presses. This is my latest creation – just in time for Valentine's Day. Who doesn't love a cookie cake. Not to mention you can decorate to your liking and personalize your treat for your sweetie.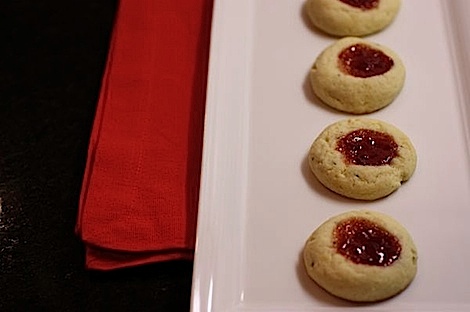 2. Lemon Rosemary Thumbprint Cookies with Strawberry Preserves – because I saw on my latest Martha Stewart that you can use your thumb, pressing the cookie twice, to make a heart shape where the jam goes. Aww.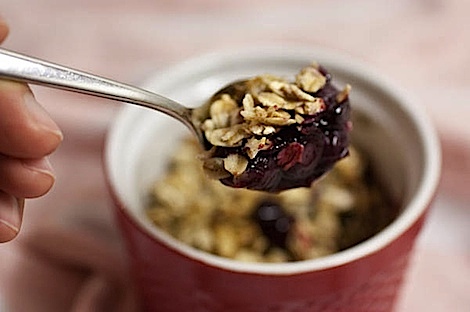 3. Individual Berry Breakfast Crisps – whether you make it for a breakfast in bed or for dessert, a crisp is a cozy comfort eat.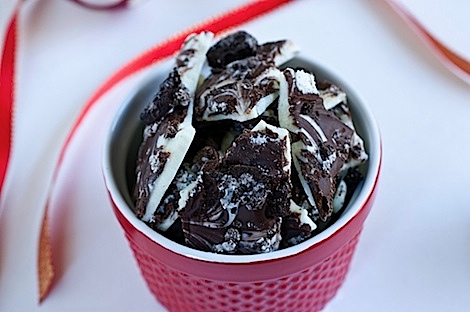 4. Cookies 'N Cream Bark – it's not just for Christmas. This stuff is good year round. Not to mention, this is a no-bake, easy-to-make treat. Get all the brownie points without all the work. That's right…I'm here to help you look good. 😉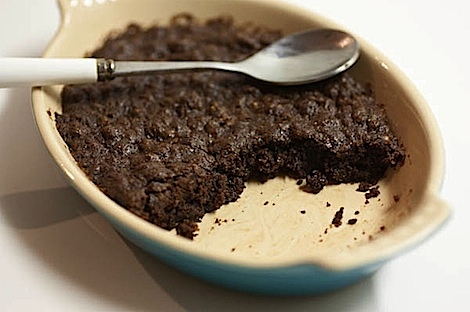 5. Not So Sweet Brownie Bake for Two (Fudgey Style) – like you need an excuse to make something ooey, gooey, and chocolately, but ok…I'll be your excuse to bake up this deliciousness. Word on the street is you can also microwave it for faster results.
***
Click here to view Five Recipes to Cook for Your Sweetie for Valentine's Day
And click here to view Five Valentine's Day Ideas
***
Happy Valentine's Day everyone! <3
What's your favorite Valentine's Day dessert? Mine used to be a box of Godiva, but I'm leaning more and more to homemade baked goods these days.