Bailey's fourth birthday was last week!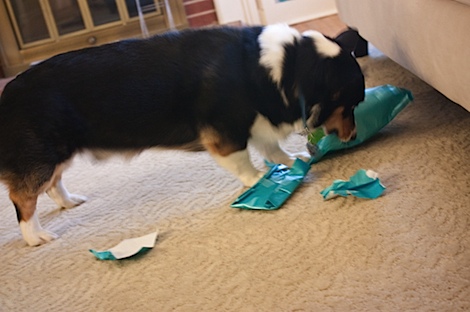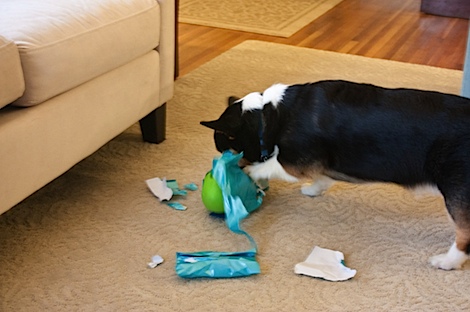 Bailey actually really likes unwrapping gifts, and he took much pleasure in ripping the gift wrap off of his presents.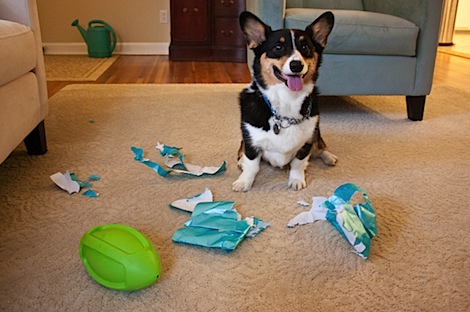 Look at that smile!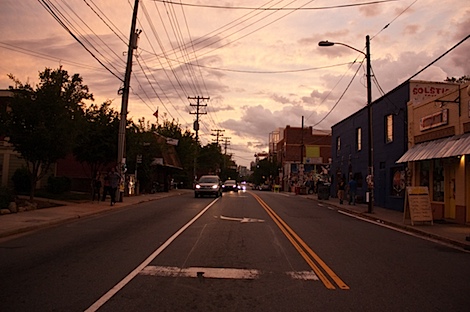 To celebrate his birthday, hubby and I headed out to Noda.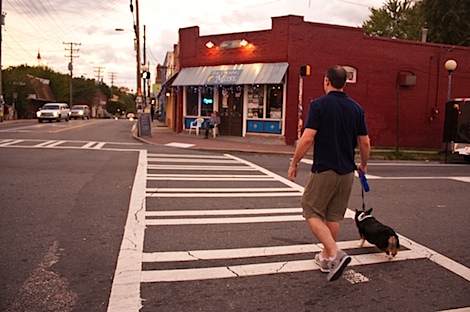 The sky was a little weird looking – I was guessing from the hurricane off in the distance.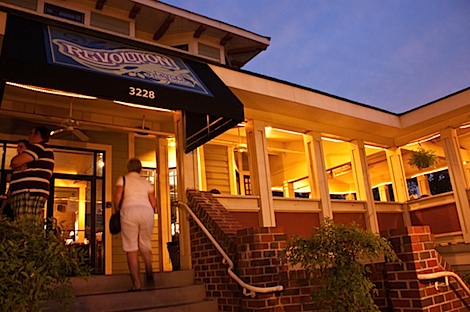 We hit up Revolution Pizza, since they have good food and let Bailey dine with us outdoors.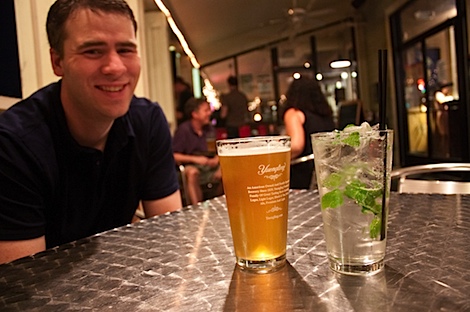 Beer for hubby, a cucumber mojito for moi.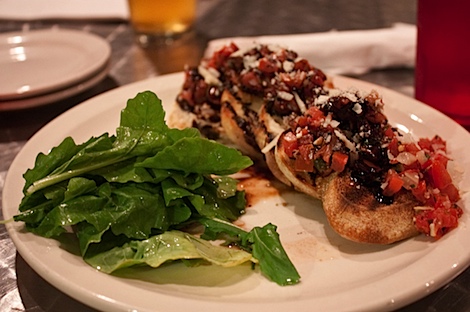 Bruschetta.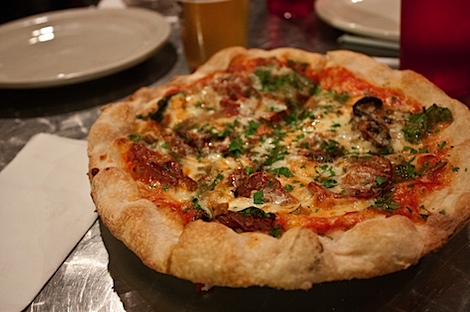 And we shared a small pizza with spinach, caramelized onions, and oven-dried tomatoes.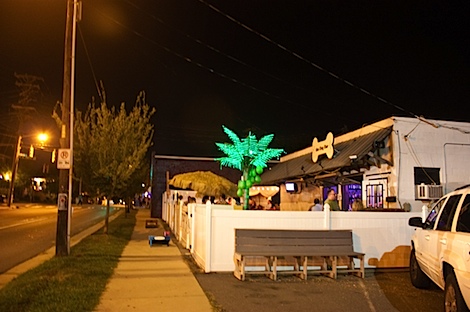 Then it was time for Bailey's real party to begin. We took him to the dog bar!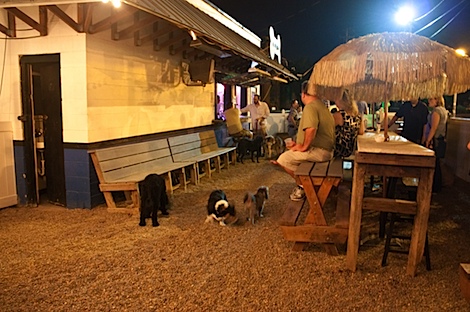 And a birthday party wouldn't be complete without birthday cake. Yup, a local shop bakes treats just for your furry friends.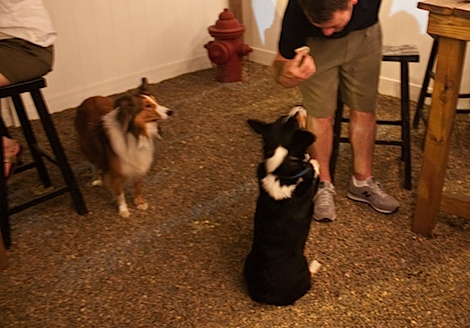 Bailey was spoiled with a couple slices of cake.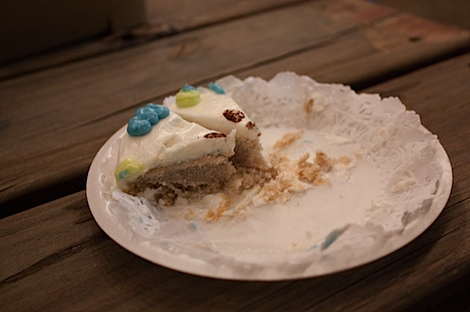 But there were plenty of pieces left to share with the other dogs at the bar.
And finally, we swung by Amelie's for human treats.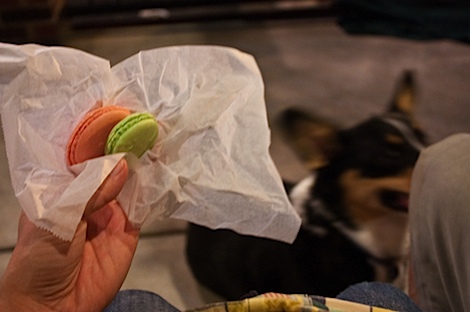 Macarons for me! I had a raspberry and a pistachio macaron. Nom!
I'd really like to try to make macarons some time. Are they difficult?
How do you celebrate your pet's birthday?