This year for my birthday, I got one of the best gifts of all.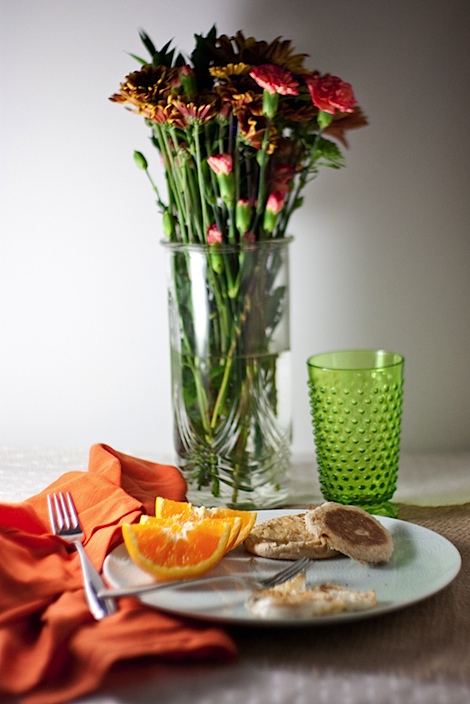 The day started out wonderfully thanks to hubby waking up early to cook our current fave breakfast – eggs and a carb.
For this morning, we had a fried cage-free egg and toasted whole grain English muffin with an orange on the side. Oh, and I got flowers, too!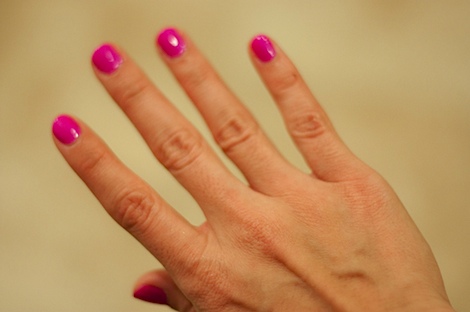 I painted my nails this fun hot pink color in honor of the special day.
And as for gifts…?
The best gift of all was having my health back. After taking two months away from Zumba thanks to that back injury, I am finally back to teaching Zumba! Seriously…best gift ever. You don't realize how many things you take for granted until they're taken away from you. So, to have the ability to dance freely again, after two months of sometimes pain and sometimes frustration, was wonderful. I'm not 100%, but I'm almost there! 🙂
But, if that wasn't awesome enough, a couple thoughtful class participants even gave me cards (and one gave me a gift!). And then…another fabulous thing happened to me. At the end of class, the whole class sang Happy Birthday to me! It was a total surprise and so touching.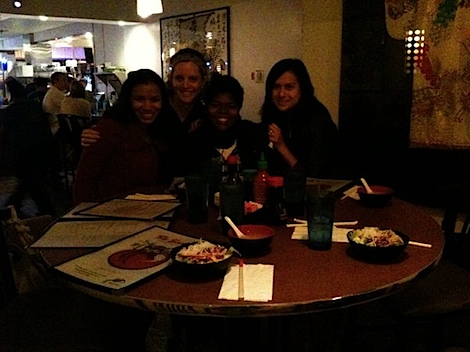 After class, I went out with some friends (Shamecia, Sarah, Talicha, Maria, and Megan – not pictured) for a sushi birthday dinner at one of my favorite sushi places in town. Dinner was excellent, as always…as was the fun conversation with my friends.
Reader Question: What's the best birthday gift you've ever received?