I'm sure you're all waiting with bated breath to see how I'm doing with my menu plan, or Eat in Month…or what recipe I'm posting next. Unfortunately, I'm going to have to disappoint you. It seems working from 8am to 8pm is simply not conducive to blogging (or having a life…or sleeping).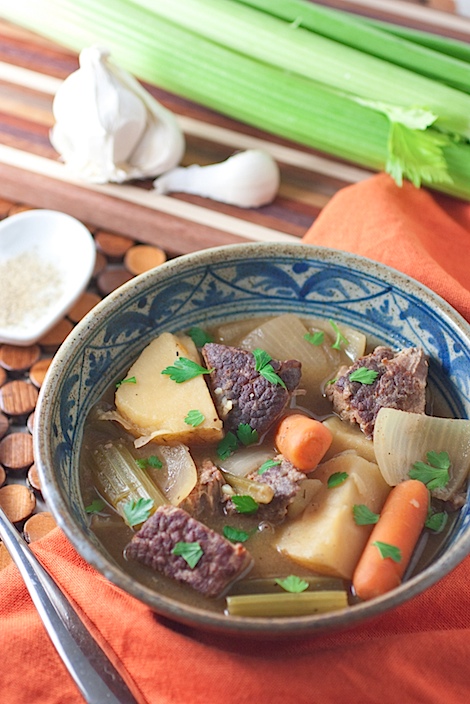 As I try to shake away the work-induced zombie-like state I'm feeling at the moment so I can go to bed, let me share a teaser photo with you. I had a reader request a slow cooker beef stew, so I played around with one on Tuesday. I think I browned the beef a bit too much (stupid multi-tasking!), but overall, the stew came out pretty good.
Hope you're all having a great week!
By the way, does anyone have any easy, weeknight recipes you'd like to share with the Eat-in-Monthers? Please leave a link to the recipe (or the recipe itself if it's yours and you don't have a blog), even if it's to your blog or someone else's blog/site.