Our trip to Richmond was a short one. We literally only went to see Gina & Tanya. Luckily, we got to enjoy a lazy trip home since none of us were in a particular rush to get back. Considering how fast-paced and busy my day-to-day life normally is, it was refreshing change of pace to sit back and relax and not worry about what time it was and when I needed to be somewhere next.
I managed to find a super cute, local restaurant close to our hotel thanks to some Yelp research. The place was The Urban Farmhouse Market & Cafe. The restaurant reviews mentioned the large, open windows and the tasty, local eats. The restaurant definitely had both.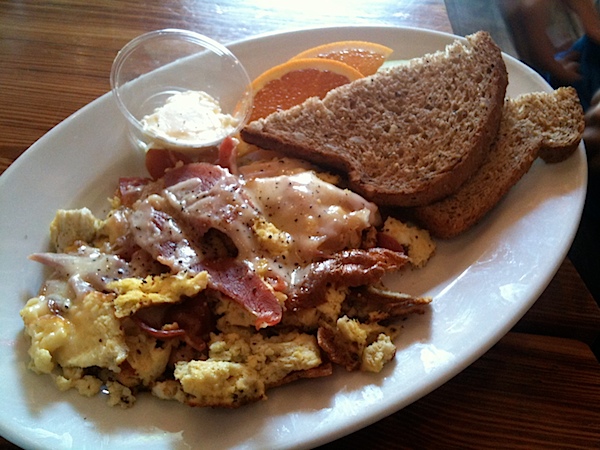 Erica and I shared two entrees: an egg scramble with Virginia ham and cheddar cheese…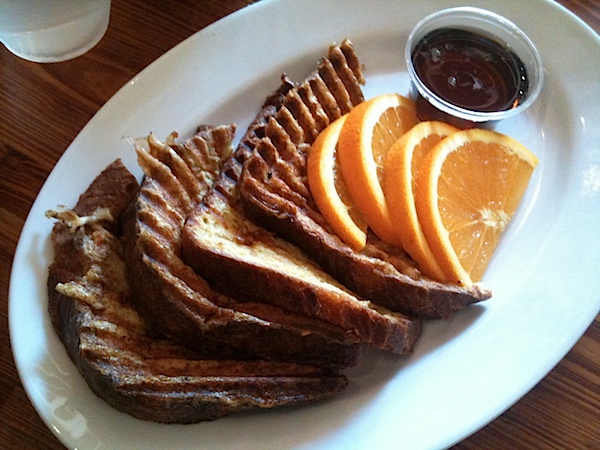 …and brioche French toast.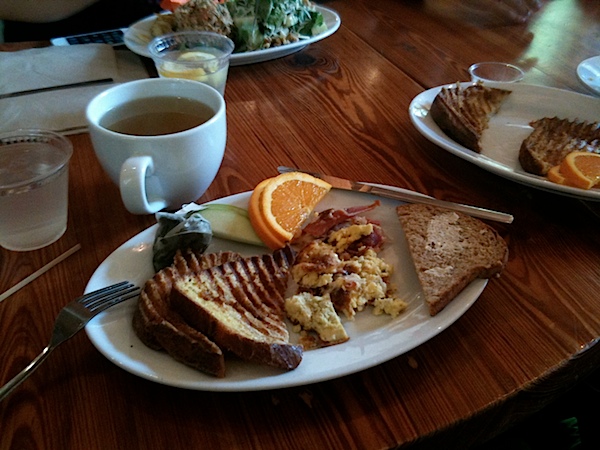 They were SO good! The French toast was good, but the scramble was the real hit for me. It had just the right amount of cheese and salty ham. I wish this place was closer to home so I could visit more.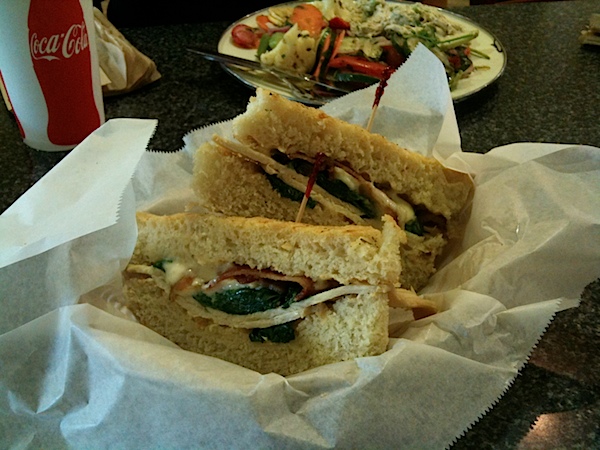 We also managed to enjoy a fantastic pit stop on our road trip home. We stopped by Chapel Hill to visit one of Erica's favorite places – Foster's Market. I had a tasty grilled turkey club sandwich and saved half for hubby.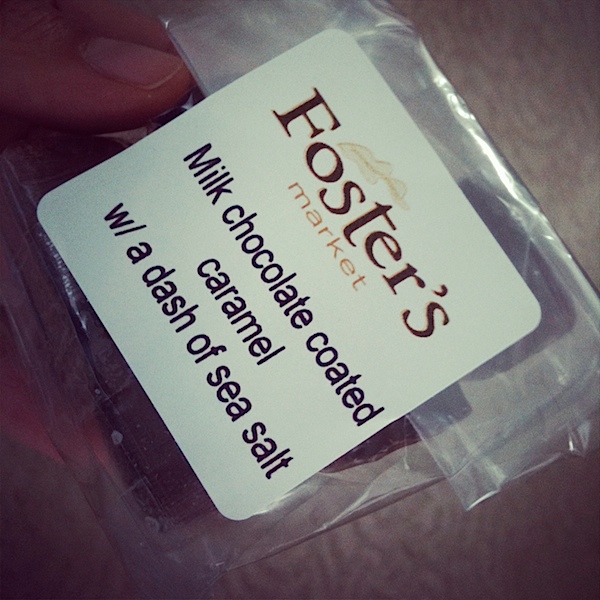 Erica and I split a piece of cherry pie. The pies were just too gorgeous in the display case. We couldn't resist. I also got an assortment of goodies to bring home – a cookie, a scone, some coffee cake, and salted chocolate caramels.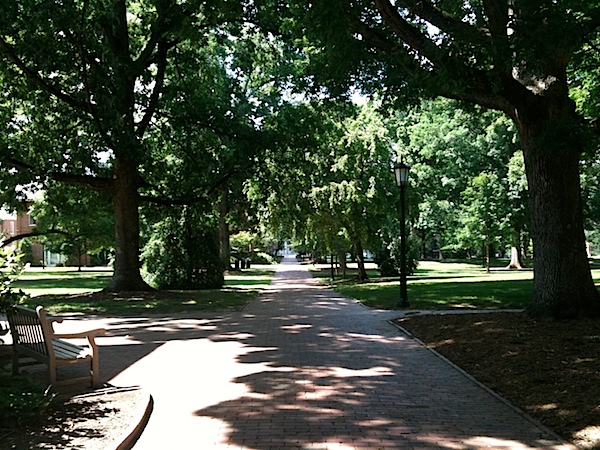 We went a couple blocks down to walk around the UNC campus. The weather was hot but so pretty. It was great to get some fresh air and move our legs after being in the car for awhile.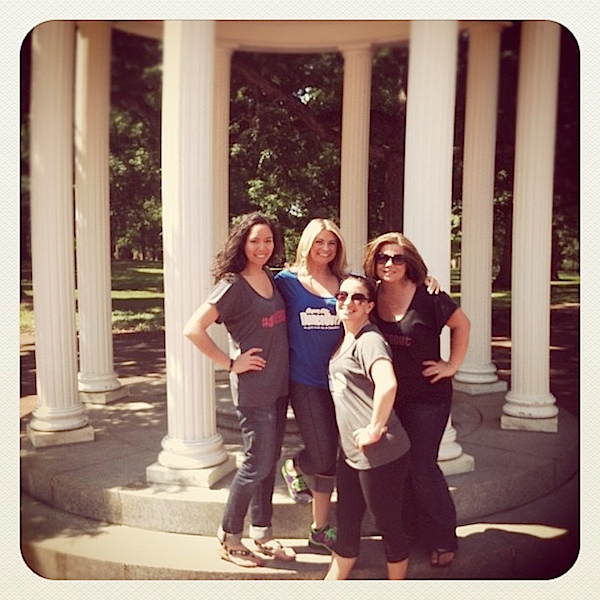 We took a photo in front of the well, shopped some boutiques, and snapped a couple photos around Franklin St. before getting back in the car to head home.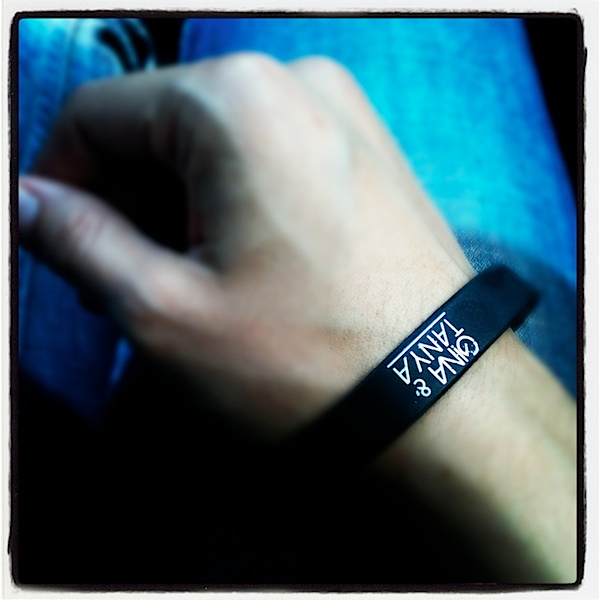 I wore my bracelet all day. In fact, I'm never taking this off! Okay, I will take it off, but it's going to be cool wearing this in Zumba class and thinking about all the good memories of this fantastic weekend.