So, I figured out why I was thinking it was totally normal to wear so many neons in one outfit. The answer was so simple – Zumba! I mean, have you seen what Zumba people wear in class!? And when you're an instructor, you tend to get a little crazier…if that's even possible (and it is, it aaalways is, and I've seen it myself). It's crossing over to my every day dressing. lol
Anywho, I decided to tone it down a little when I put together a casual outfit to go shopping today…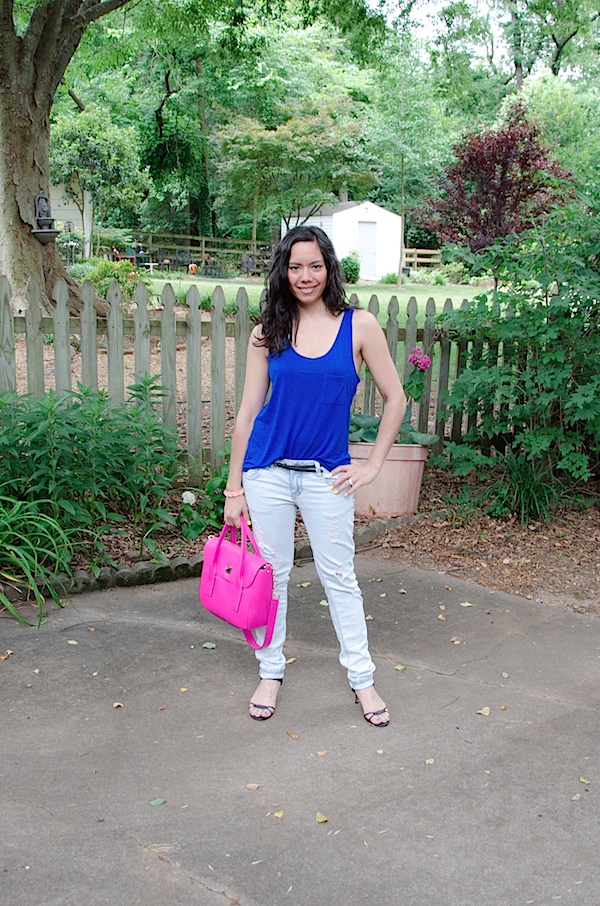 I bought this pair of destroyed jeans when I was in Zara last weekend. I have a soft spot for destroyed denim. It reminds me of when I was a teen purchasing denim at the thrift store so I could take it home and turn it into cut-off jeans (I still have one pair!). My friends and I tried so many things to get the distressed denim look, and it was so fun. Zara has done all the work for me this time, though I have thought about trying to make a new pair of cut-off shorts. Time for a thrifting trip, perhaps?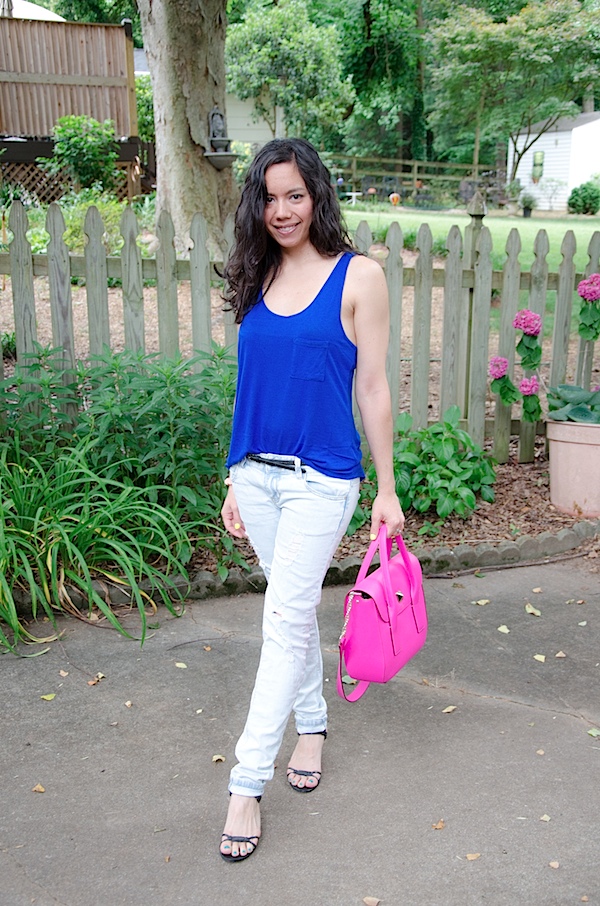 When I visited the Zara store, I actually brought a few things I'd ordered online to exchange / return in the shop and ended up leaving with less than I came with. This pair of jeans was my favorite purchase of the trip.
Blue pocket tank top: Gap
Destroyed Denim: Zara
Sandals: Banana Republic
Hot pink tote: Kate Spade
Belt: J Crew
Bracelet: J Crew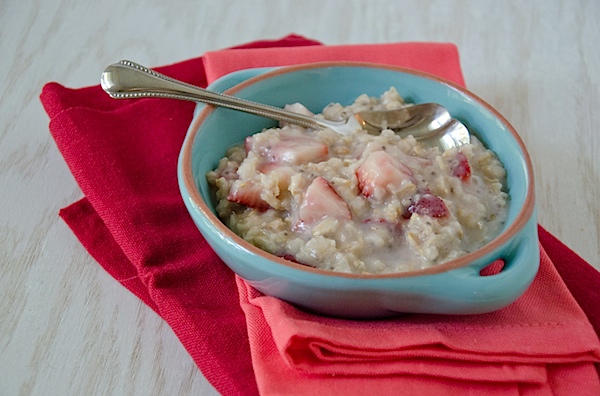 And since a couple of you guys have requested some food pictures…here are a couple from the weekend…
I made from-scratch strawberries 'n cream oatmeal for a pre-Zumba breakfast on Saturday.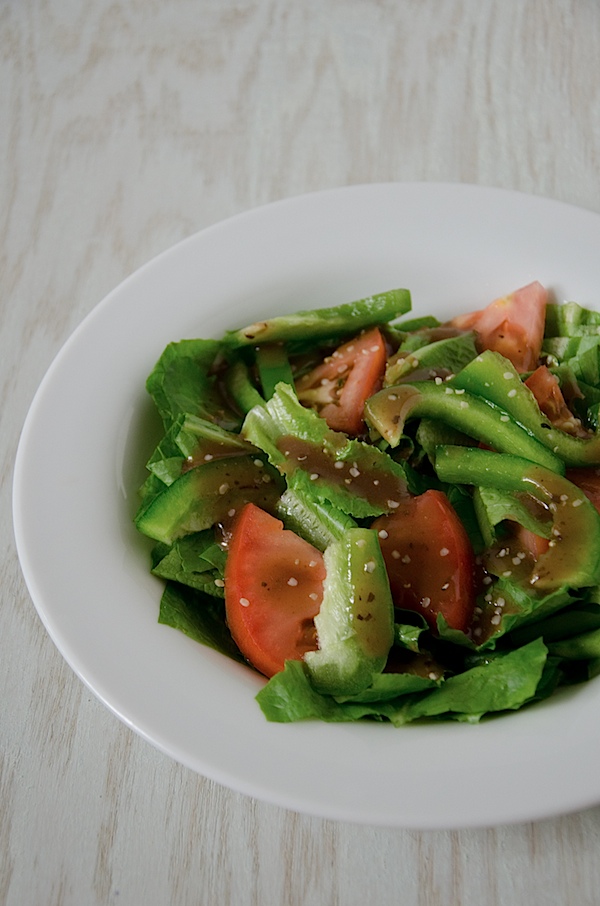 And for Sunday dinner, we did a pizza night. We started with a salad with a beautiful base of baby romaine lettuce from my parents' garden topped with tomatoes, green pepper, and rosemary balsamic salad dressing.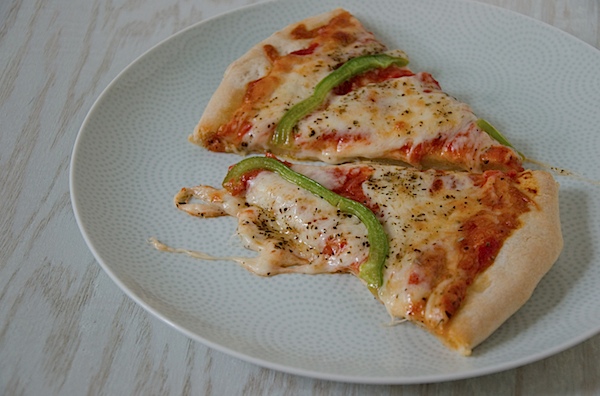 We made the pizza at home using store bought ingredients. Pasta & Provisions makes great pizza dough and sauce, and I love the way their cheese melts, so we got all the goods for pizza from there.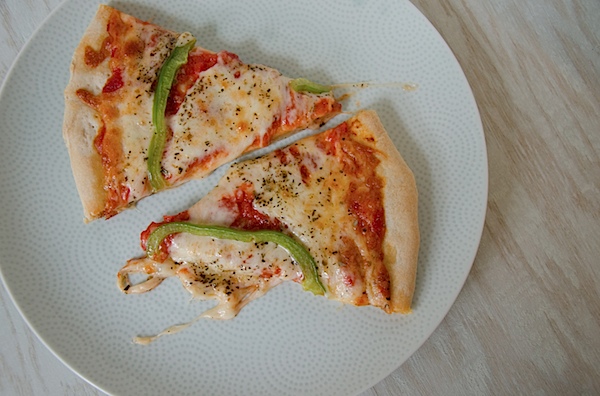 Yum!
***
My Atlanta trip reminded me how much respect I have for people who travel full time or even often for work. I've been a little wiped out all week from my short work trip to ATL, but at least I got to recover this weekend.
***
Reader questions: 1.) Have you ever made cut-offs? 2.) Pizza: buy it cooked or make it yourself?