Hey guys! I hope you all had a wonderful weekend.
Some of you asked for photos of my recent purchases from the Zara and J. Crew sales. I'm not sure if I'll do a haul post (or video? would that be fun?), but I did put together a quick outfit for a casual shopping trip using one of my Zara sale purchases – these linen shorts. I like to call them "hippie shorts" because they have a hippie vibe to me for some reason. They're actually really comfortable in this hot weather since they're lightweight and have a loose fit. I don't know why all of my outfits as of late seem to be so casual, but I suppose I just have a more casual lifestyle than I once thought (or once had). My current office dress code definitely helps. Anywho, I've been rocking some natural waves as of late instead of trying to beat the Southern humidity with hair products and my straightening iron. Usually, my hair ends up clipped back because of this crazy heat we've had lately.
What's your go-to summer do?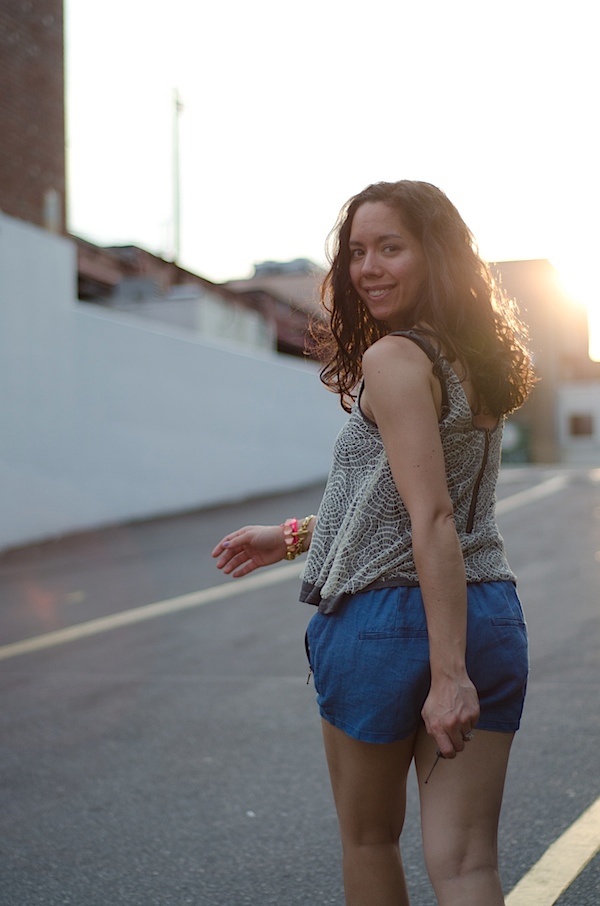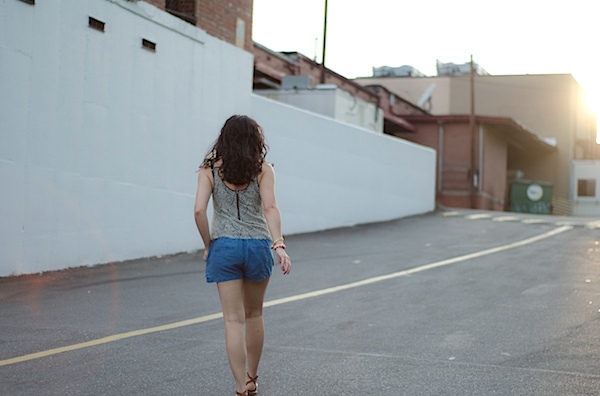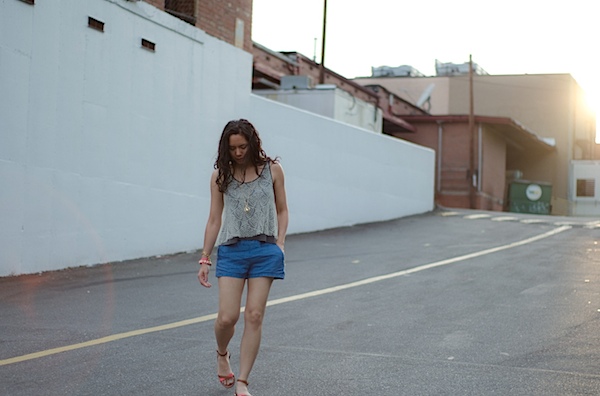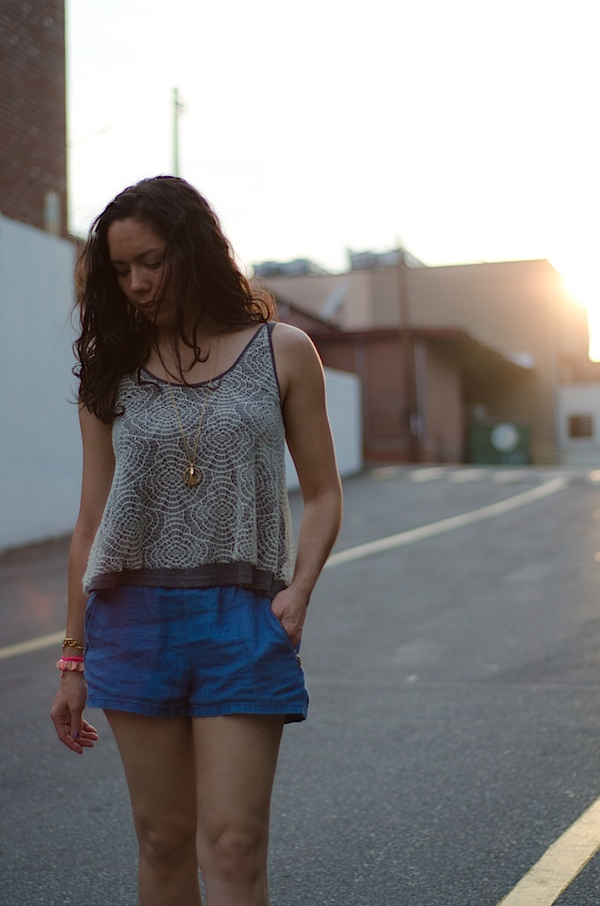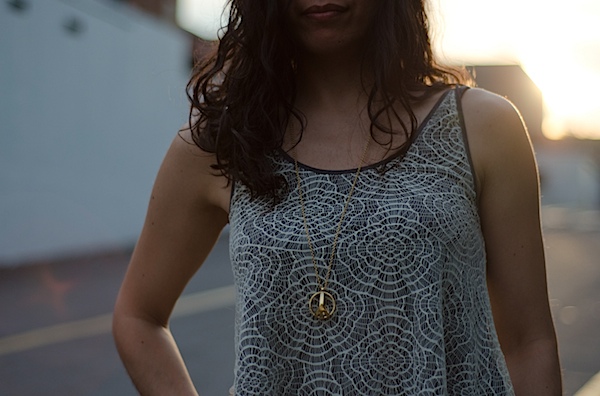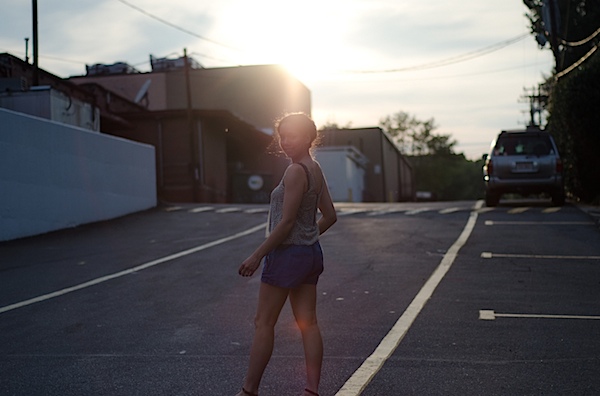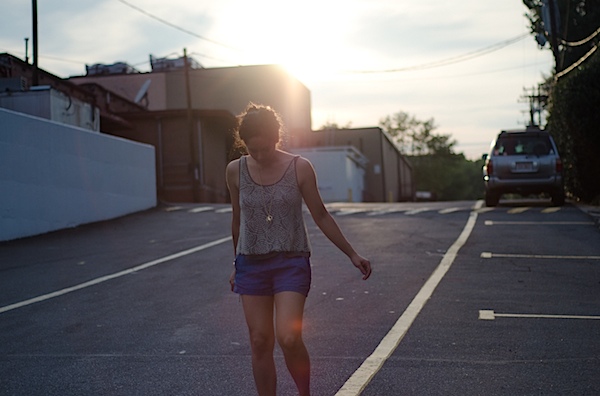 Outfit:
Linen shorts: Zara (scored at their current sale, though they're currently sold out)
lace tank: Urban Outfitters (old)
Sandals: Madewell
Necklace: Low Luv x Erin Wasson
Bracelets: J. Crew (scored on sale), Juicy Couture (purchased with BR reward points via Piperlime), & Shashi (purchased with 20% coupon at Shopbop.com awhile back)
***
And I haven't shared any Bailey photos in awhile, so here are some from today…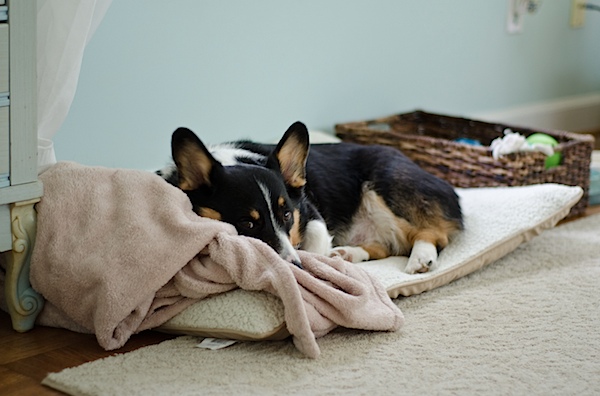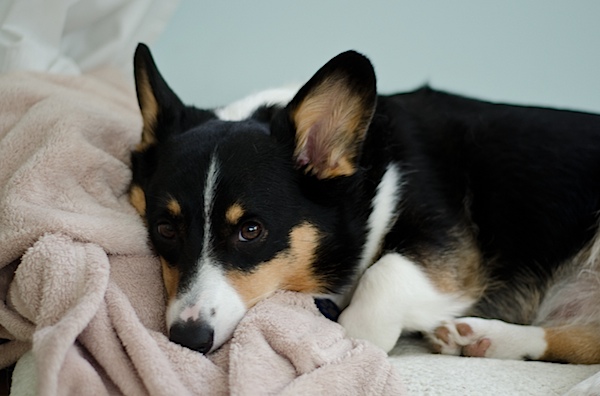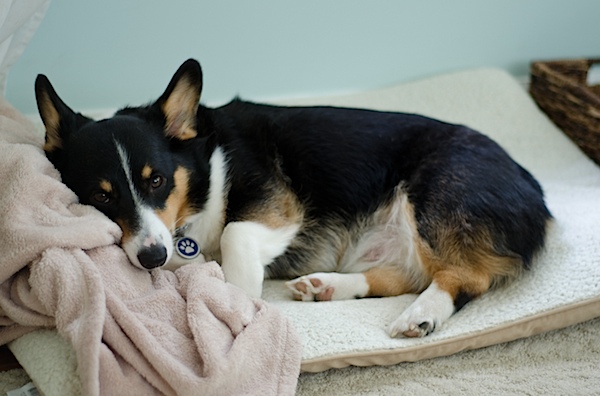 Snuggly puppy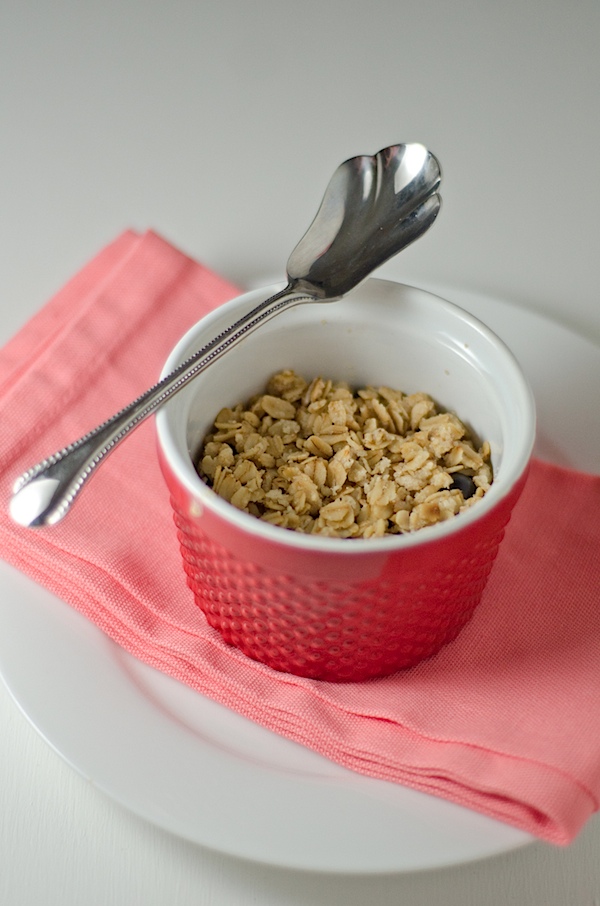 And we had a pizza dinner tonight. We made salads at the house and ordered pizza from our favorite local pizzeria. For dessert, I made a mini blueberry crisp similar to this one. It's one of my go-to quick-fix desserts, especially in the summer.
I haven't been taking many food photos because it's all been pretty boring. A couple of you have asked for them, so I'm trying to add a couple here and there. It can be hard to remember to take the photos once you get out of the habit of doing so, but I'll try!
***
In other news, I'm headed back to Pittsburgh tomorrow for another short work trip. I'm all packed, I've checked into my flight, and my nails are freshly painted. I even had time to brew some Sleepytime pre-bedtime tea, which I'm currently sipping on while I write this blog post. I'm feeling pretty organized for once, and it's great! Although I'm really organized at work, I can be a bit of a hot mess otherwise…especially when it comes to packing. Let's hope things continue to go smoothly the rest of the week! *fingers crossed* I have my first big meeting with my new client tomorrow, so I hope it goes okay! Wish me luck!