One of the major components of our thinking retreat was eating. I love great food, and I love Asheville's restaurant scene. It's the closest thing I can find to San Francisco in the Carolinas (in the South?). Small, local places thrive and feature from-scratch dishes made with a focus on utilizing local and organic ingredients.
I knew where we could get some affordable and delicious eats this time around, but we wanted to have one extra-nice meal of the trip.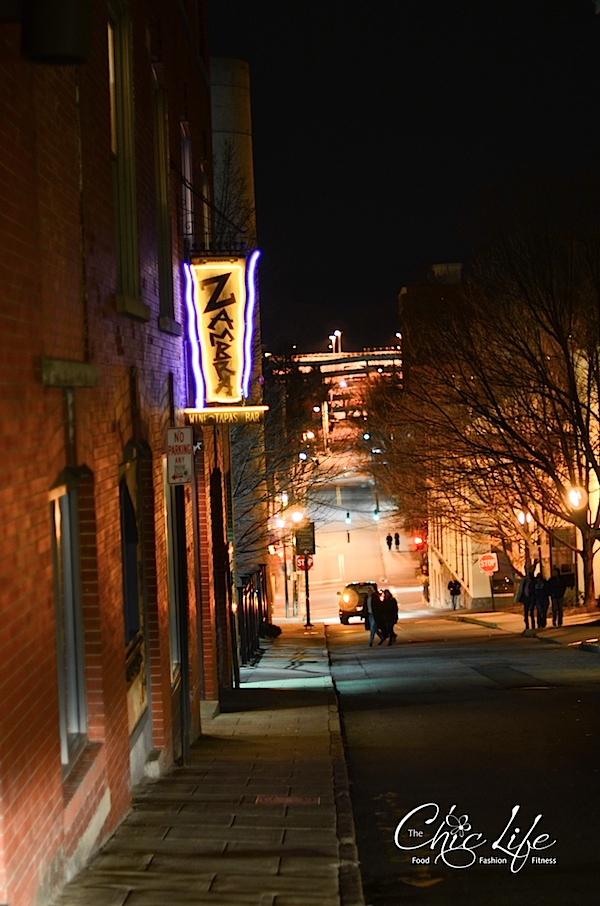 Laurel from our B&B highly recommended Zambra. I'd heard about them when I researched restaurants the last time we were in town. We decided to go on the Saturday night of our trip. We didn't have any reservations, but we figured maybe if the wait was too long we'd find a spot at the bar. We ended up having a 45 minute wait, but it was worth it.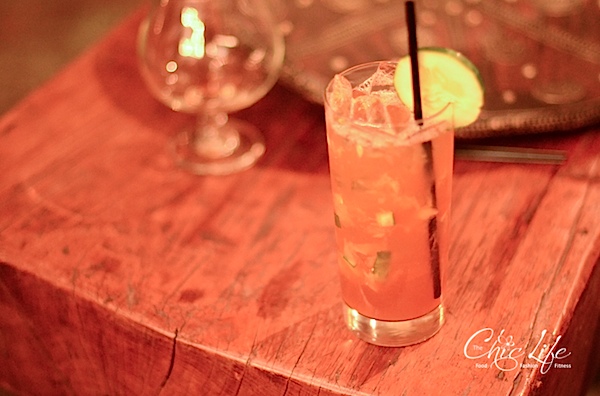 While we waited, we had a drink. I got the Pimm's Taza – a mix of Pimm's (which always makes me think of Poplar Ridge), ginger brew, and muddled cucumber. It was light, not too sweet, and not too strong on the alcohol. I think ginger ale fans would love this one.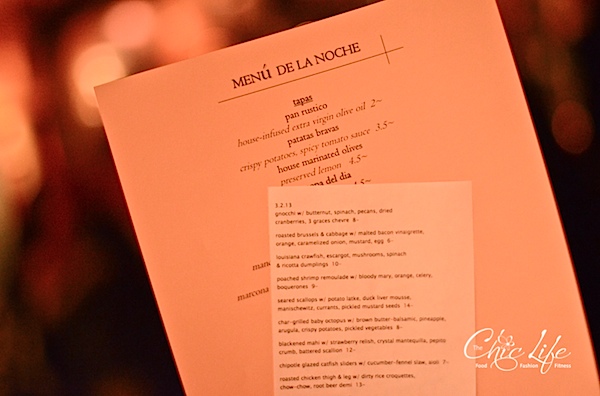 We used the wait time to pick out what we wanted to eat. There were so many delicious choices, but we finally narrowed it down.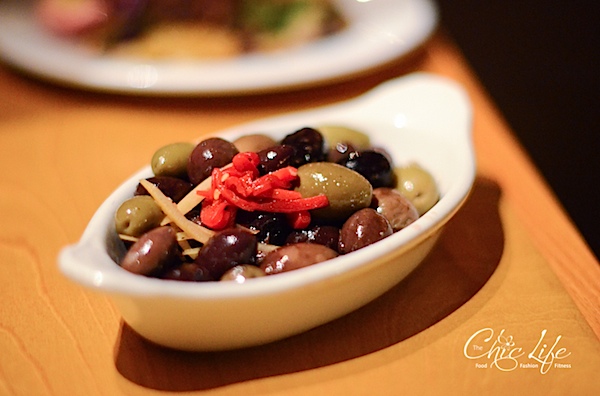 Can you believe I ordered olives? I'm so happy to finally like them. The ones at Zambra are house-marinated and served warm. The heat makes them taste buttery and really enhances the flavor.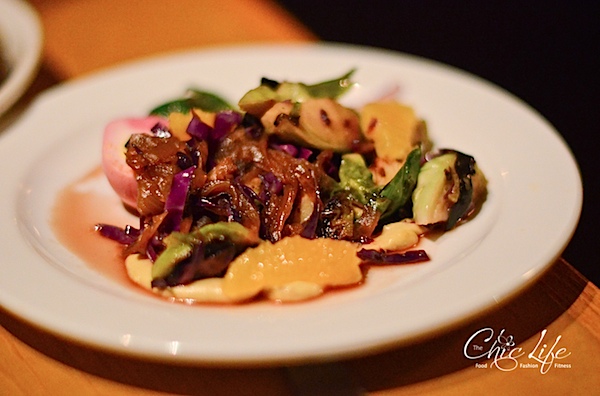 We decided on getting a veg dish to have a veg dish, but this one turned out to be my favorite – "roasted brussels & cabbage w/ malted bacon vinaigrette, orange, caramelized onion, mustard, egg". Like most of the dishes we ordered, the combination of ingredients was curious, but totally worked. The sprouts were crisp tender and the flavors went together so well, I'm surprised I managed to share this dish with hubby.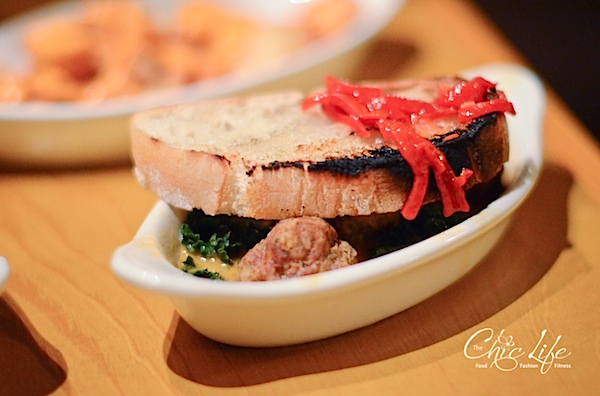 The meatballs were delicious but not my favorite. The meatballs, themselves, were quite tender and tasty, and the flavors all worked, especially when you took a bite of the meatball with the toasted bread. We really noticed that all the dishes seemed to taste best when you got a little bit of each component in one bite. Back to this dish, I also liked that there were tender (but not mushy) pieces of kale in the sauce.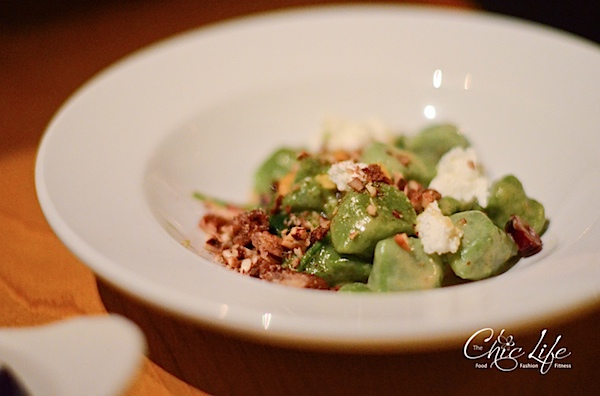 The gnocchi surprised me by coming out green, and it was a happy surprise. I loved the color and the flavor. This one was lighter than the others, but still great. I loved the soft cheese and gnocchi against the crunchy bits of nuts and chewy bites of cranberry. The butternut squash made a nice touch, too.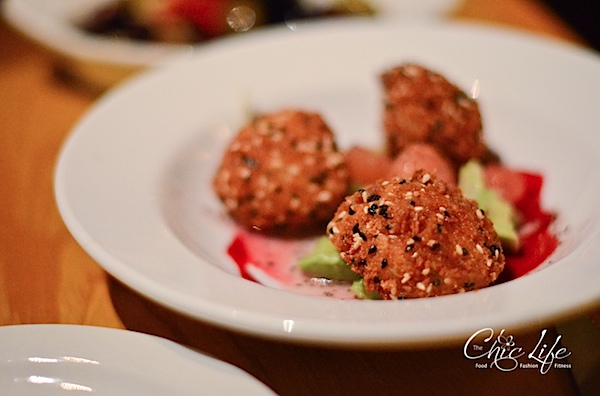 The Yelp reviews frequently mentioned the sesame crusted scallops, so I knew we had to try those. I find people on Yelp don't mention a dish repeatedly with it not being a must-try. We were not disappointed. This dish was hubby's favorite. The outside of the scallops was nice and crisp and the inside was tender. The texture you got in each bite was great, and the other components of the dish really made the flavor whole and wonderful.
Overall, we were thrilled with our dinner choice. I remarked to hubby that I could eat here every night, and you'd probably have to do that to taste each of the dishes on Zambra's menus – they have a standard and a daily menu. The scene is romantic but also great for friends or family (though probably better for adults than children). I'm already looking forward to returning to try some more of Zambra's creative concoctions. We'll be back!
Reader question: What's the name of your favorite tapas restaurant and where is it?