One of my closest friends is moving to NYC. Though I'm sad that she won't be in town any more, I'm really proud of her achievements and am excited for her future in the big apple. This past Monday, I met up with her and some of her other friends for one last get-together before her big move. Here's what I wore: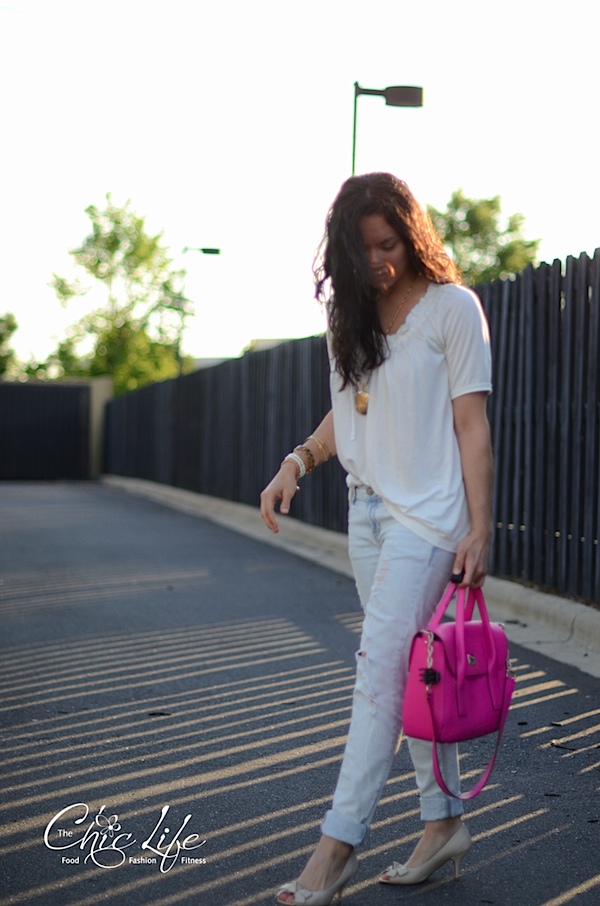 I actually wore this top earlier in the day to work (and I actually had to dress up a bit!). I swapped out my cropped, black pants and cardigan for something a little more casual for my dinner outing.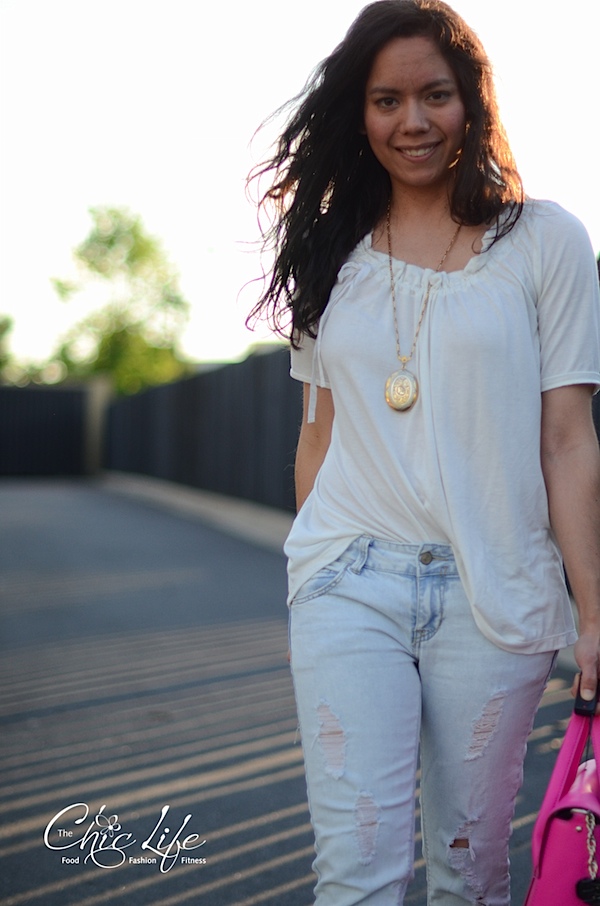 I got to wear the new-to-me locket that I scored at the Green Jeans sale for $10.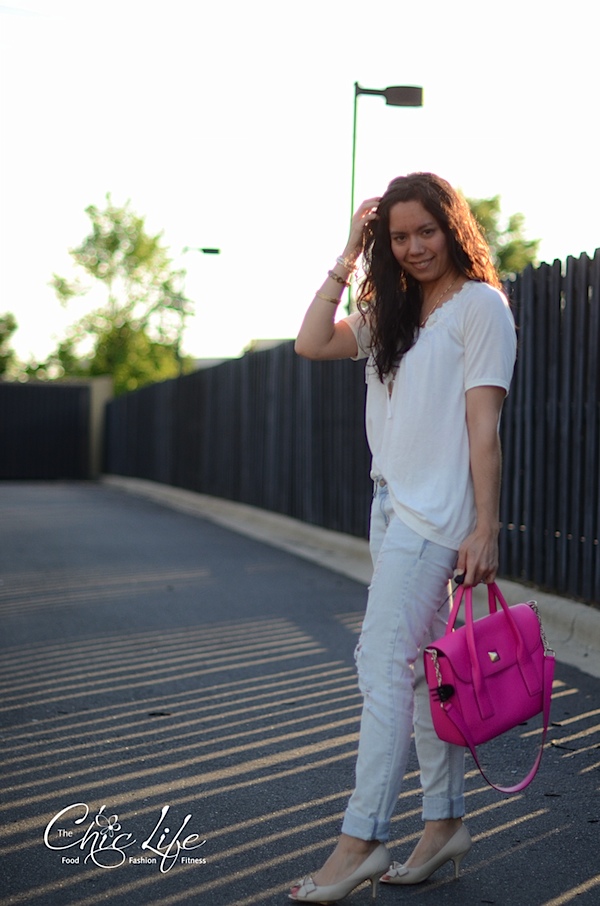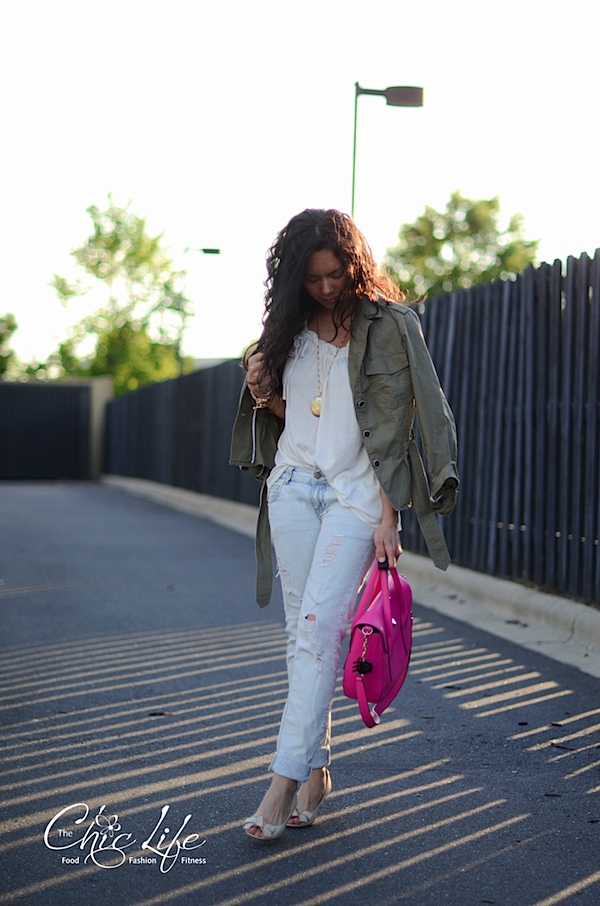 Outfit details:
Top: J. Crew
Distressed Jeans: Zara
Bow Peep-toe heels: J. Crew
Jacket: Banana Republic
Purse: Kate Spade
Necklace: vintage (purchased via the Green Jeans sale)
Bracelets: ALDO, Banana Republic
***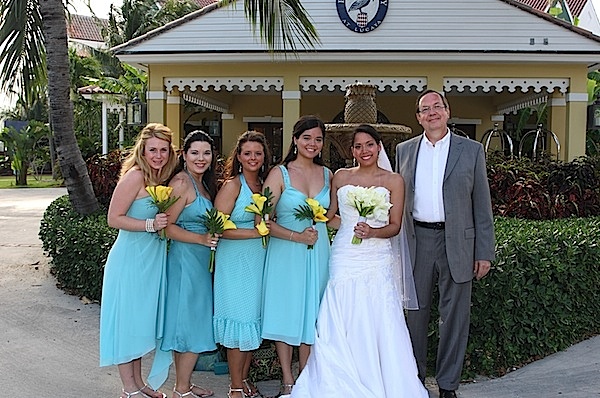 Here's a photo from my Bahamas wedding in 2008. Dana was one of my bridesmaids (third from the left).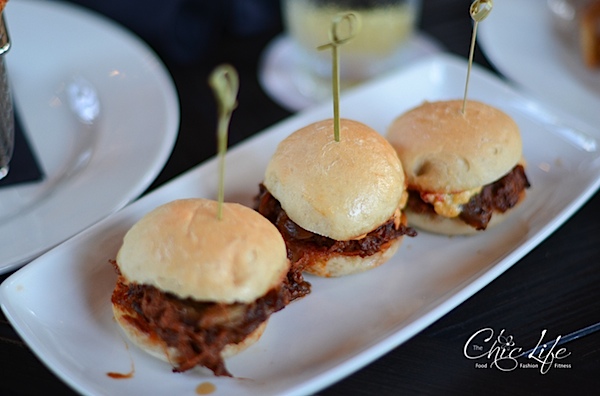 And since you guys like eats photos, too, here's what I ordered for dinner – the BBQ brisket sliders…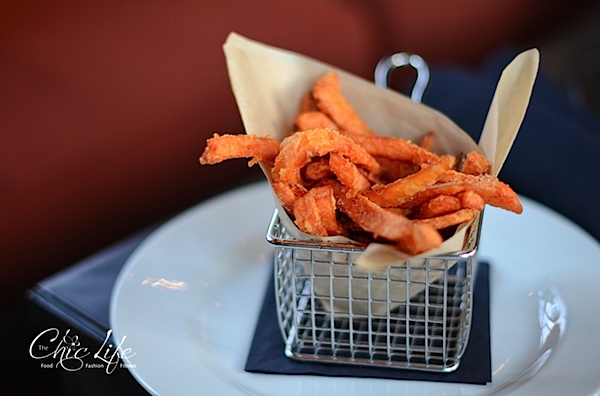 …and a side of sweet potato fries.
***
Good luck in NYC, Dana! I'm going to miss you. Please come visit soon, and I'll try to visit you soon, too!