The holidays snuck up on me this year. I'm guessing the same thing happened to many people since Thanksgiving was so late this year. I'm really behind on Christmas shopping (read: I haven't bought anything…well…maybe one gift), and I'm going to a holiday party tomorrow, and I haven't purchased a thing for it. We have no decorations up yet, and I haven't seen a single holiday movie so far. Nonetheless, I'm really excited it's holiday time, and we're getting into things this weekend.
We've decided to purchase less gifts this year, so I have less shopping to do, and I'm planning on wearing the same dress I wore to last year's party to this year's party. It's a fashion faux pas, but I don't care. I love that dress, and I don't mind saving the money. We're hoping to put our decorations up later this weekend, and I have plans to see Christmas movies on Sunday. All in due time…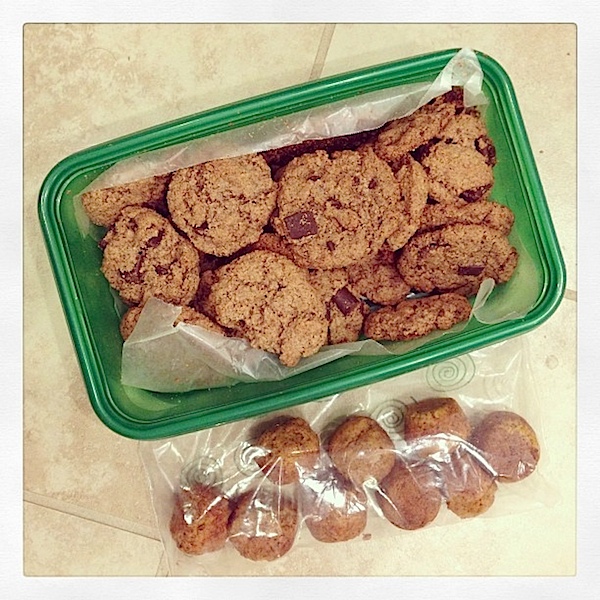 In the meantime, I've enjoyed seeing #auctionforPH updates on twitter and Instagram, and I've even received a couple of the goodies I won. Here are my winning treats from Erica of Itzy's Kitchen – almond butter chocolate chunk cookies and mini muffins (a surprise bonus). I actually won these cookies before, so I knew they'd be delicious! Hubby and I have eaten almost half the box already. I had some of the muffins for breakfast on Thursday and froze the rest to enjoy later.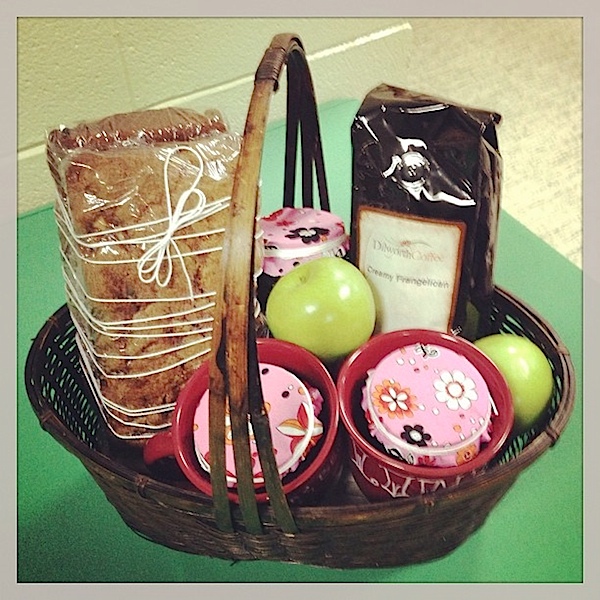 My friend Leslie made this beautiful breakfast basket earlier this week with freshly baked apple bread, homemade jams, mugs, apples, and local coffee.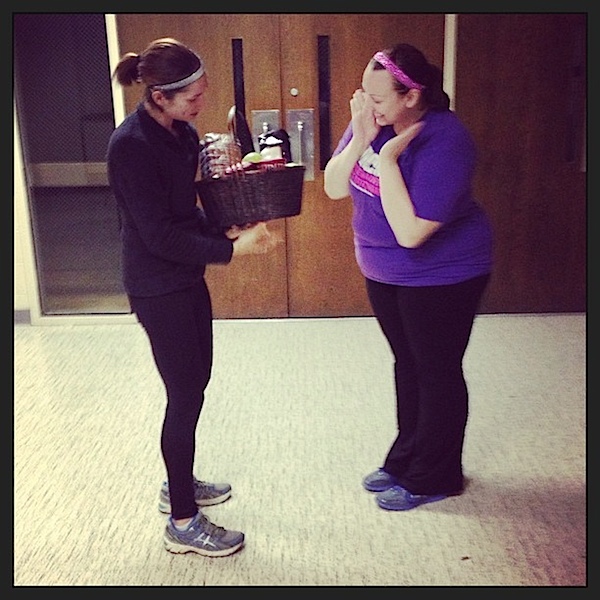 Winning bidder Lindsey got to take that basket of goodness home on Thursday after Zumba class. Color me jealous!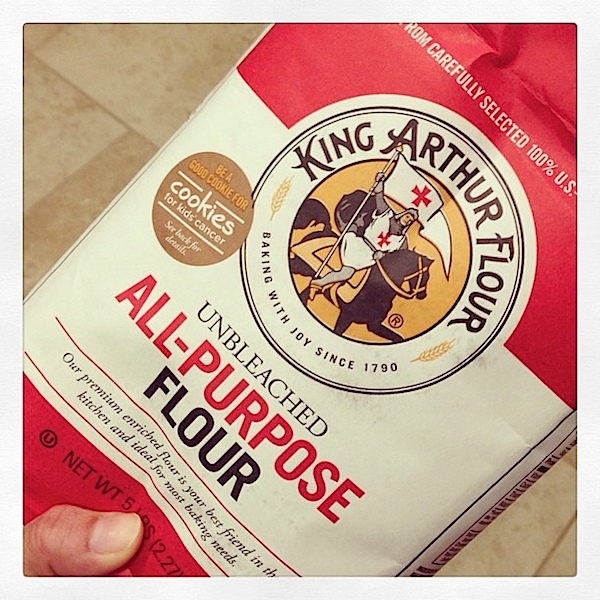 I cracked open a fresh bag of King Arthur's unbleached all purpose flour – my favorite AP. Who's ready for some holiday baking?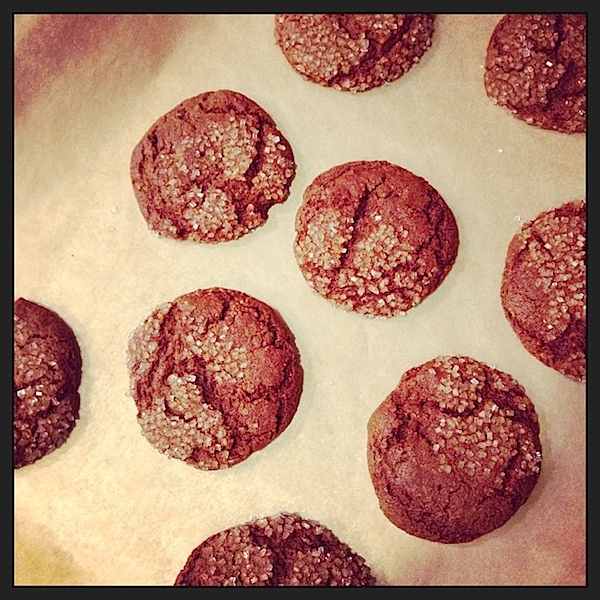 I've made a few batches of dough balls recently, but molasses cookies always make me think of Christmas. I whipped up a batch of the molasses cookies from the latest Bon Appétit magazine. They were SO good! Great recipe! The smell of the cinnamon and spices made my house smell like December.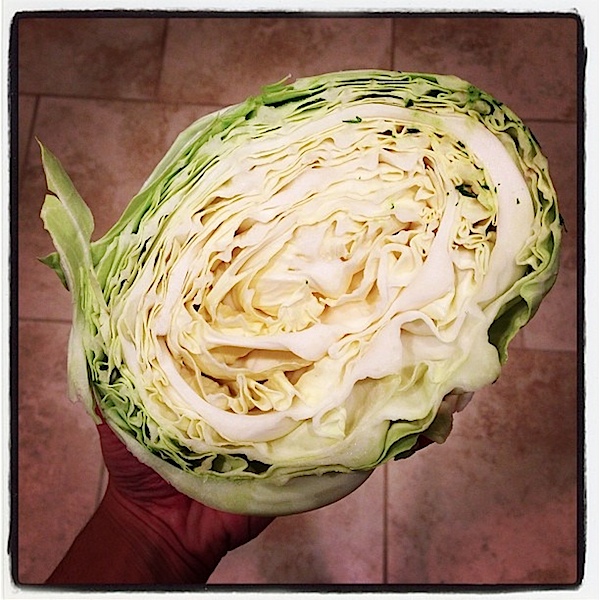 My parents sent me home post-Thanksgiving with a bunch of vegetables from their garden. I steamed up some of this cabbage to go with dinner recently.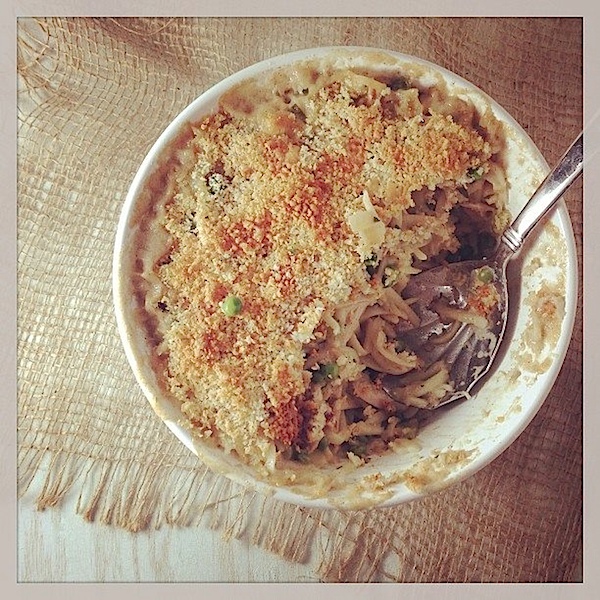 I also used turkey leftovers to try making turkey tetrazzini again. I think I may have nailed it this time! Maybe I'll share the recipe soon? I guesstimated most of the measurements, and they just barely fit into this casserole dish. But, they fit! #kitchenwin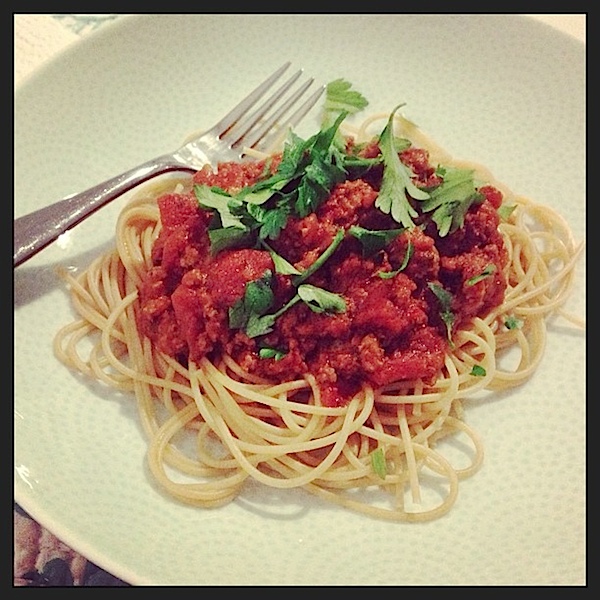 And here are more recent eats – spaghetti…with bison!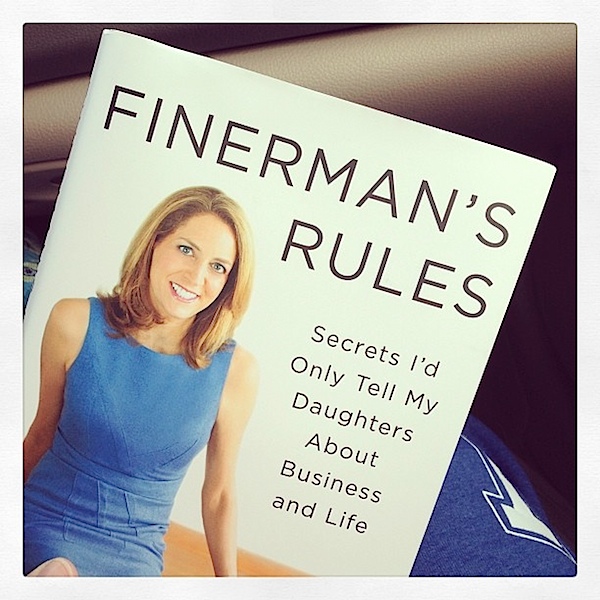 Dad sent me home with this book to read. It seems pretty business-oriented, and I think there are some good tips for a 9-to-5-er like me. I've only read a little bit so far, and though I don't agree with 100% of the book, I've seen many good tips so far that I can apply soon. Definitely good food for thought.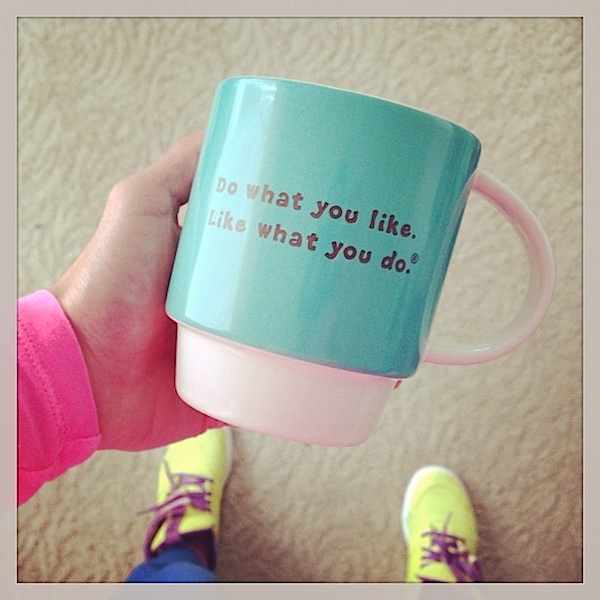 And since I don't have enough of them (hehe), I bought another mug. I love having positive messages on my coffee mugs. Coffee is one of the first things I go for in the morning, and I like starting my day off on the right foot…with an uplifting note.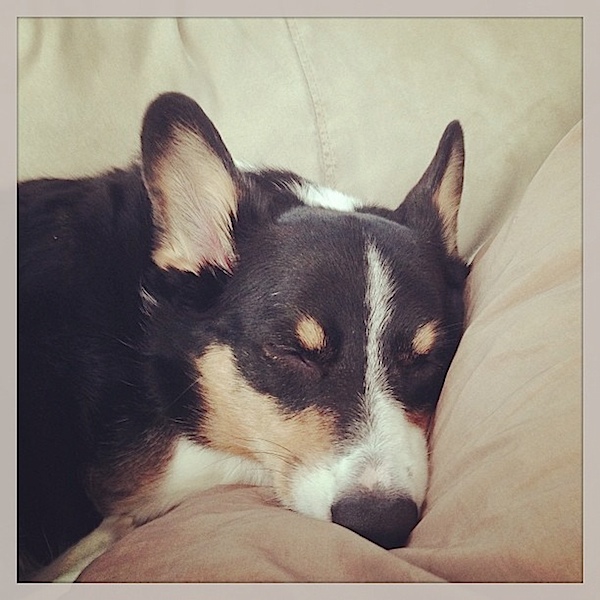 And here's a Bailey photo. Just because.
***
I've been editing photos of that vegan lentil loaf to share with you guys since you said that was the recipe you want to see next. I took SO many photos, and I first narrowed it down from over 100 to "only" 49. After looking through the collection a couple more times, I think I have it down to roughly 15. I wanted to share some in progress photos since those can be helpful in a recipe like this. I'm hoping to share the recipe and post tomorrow! Stay tuned!
Thanks for stopping by! Enjoy the holiday season!