While Duck, NC wasn't terribly far from our beach house and I loved our visit to the area, here are some of my favorite restaurants from the more central Outer Banks, NC area, which was closer to our beach house: Food Dudes, Bonnie's Bagels, and Rundown Cafe.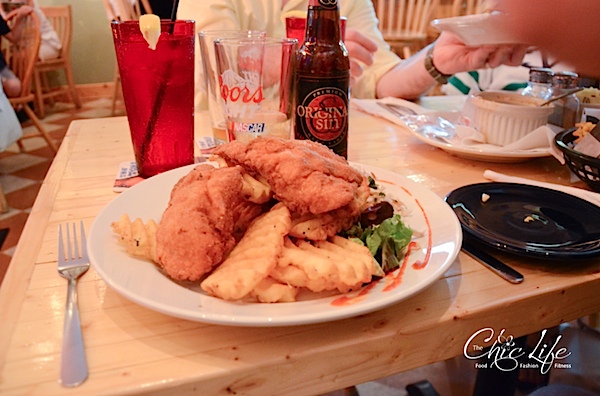 We went out to Food Dudes (link is to their Facebook Page) to celebrate my nephew's birthday. This restaurant is in a tiny strip mall area on a road next to the beach in Kill Devil Hills, NC. The restaurant has a great, casual beach shack kind of feel. The upside is the food is delicious and the service is really friendly. The downside is that the inside of the restaurant is tiny. I think I counted about five four-top tables, plus a bar with about 8-10 seats. If you can get a seat here, it's worth it! We tried a couple appetizers, which the whole family loved. I especially liked the cold shrimp rolls, which were really refreshing. For my entree, I had the mahi mahi plate. Our waitress even told me the fish was local! Major bonus points! It certainly tasted fresh, and I loved the crispy breading on the outside. The plate also came with a spicy slaw and waffle fries. I had hard cider to drink. This was one of the meals I thought about a couple times over the trip. I found myself wanting to go back to enjoy it again, it was that good!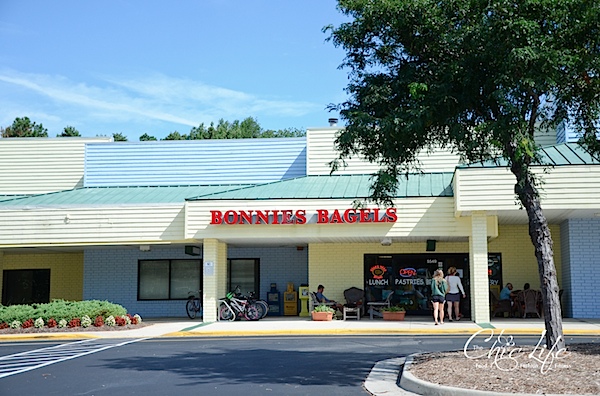 As you guys know, I'm a big fan of bagels, so I was thrilled to find a bagel shop baking fresh bagels close to our beach house – Bonnie's Bagels in Kitty Hawk, NC.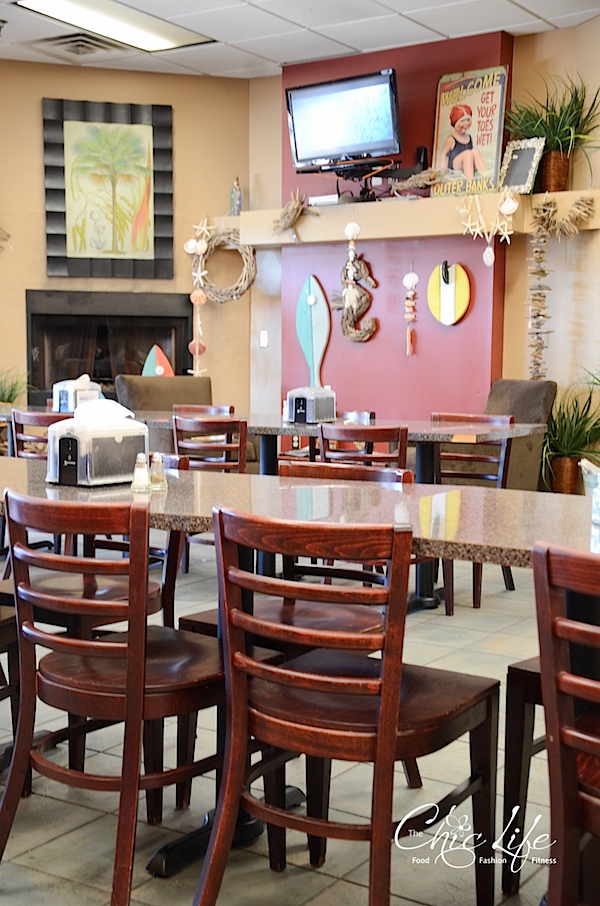 Bonnie's Bagels had many stellar reviews online, so I was excited to check the place out. The restaurant definitely had a laid back feel. I even saw one surfer dude come in without shoes to order take-out! In addition to bagels, they offer a variety coffees and lattes, which the online reviews said were great. Paired with wi-fi, this could be a fun place to hang out if you're looking for a coffee and wi-fi spot. I thought about coming back here myself to do some blog work.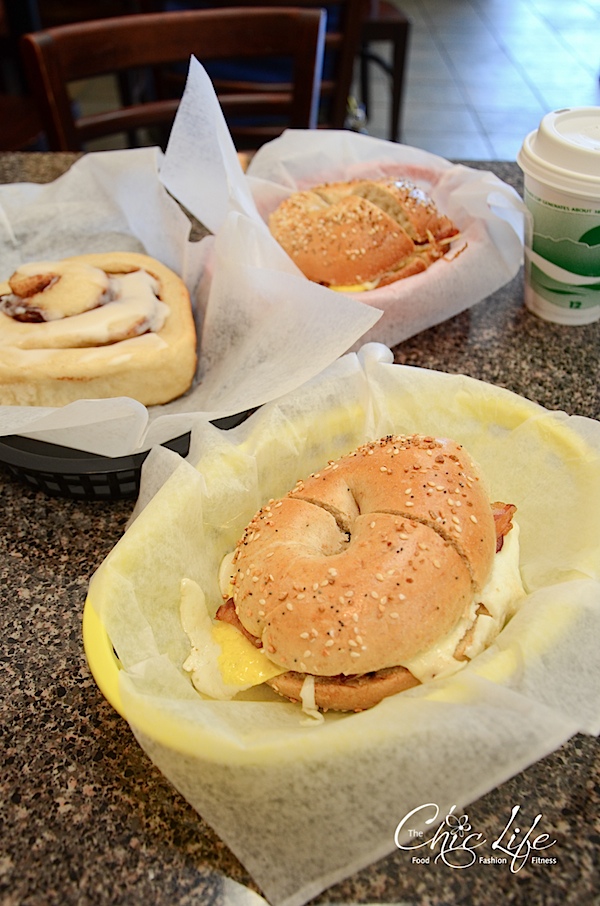 We ordered bacon, egg, and cheese bagels on whole wheat everything with a cinnamon bun. The sandwiches were delicious. You wouldn't think that such a sandwich would be that special since you can get one almost anywhere, but I really liked Bonnie's Bagels take on it. They had to-order fried eggs with just the right amount of salt on top, and the cheese was melted right into the bagel. It was delicious all the textures were spot on. If only I had one right now to enjoy whilst writing this blog post before work! The cinnamon bun was great, too. The layers were thick in size, but light in bite. Good thing we only got one to share, though. It was big!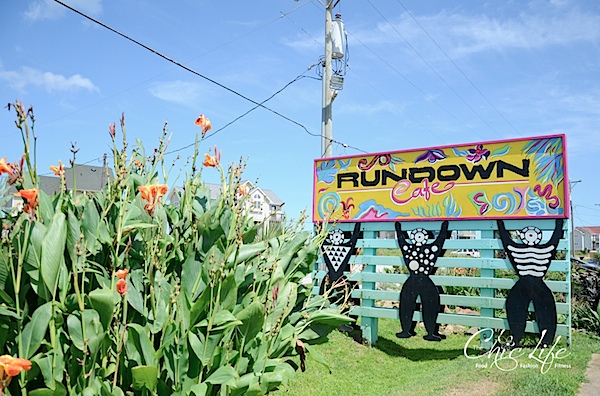 We hit up the Rundown Cafe and Tsunami Bar in Kitty Hawk, NC for lunch one day. This restaurant had a great, playful atmosphere.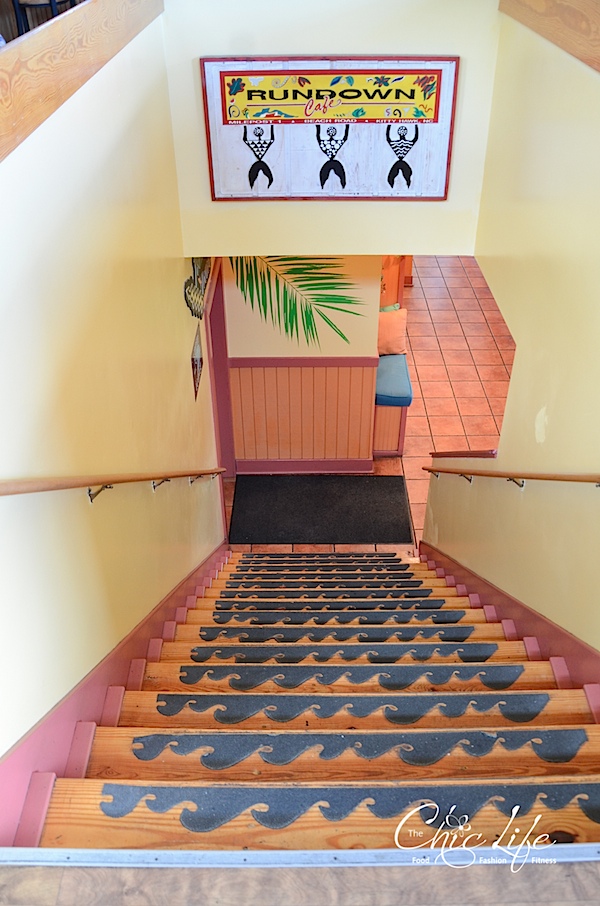 I love how creative they got with the anti-slippage tape on the steps (at least that's what it looks like it is!).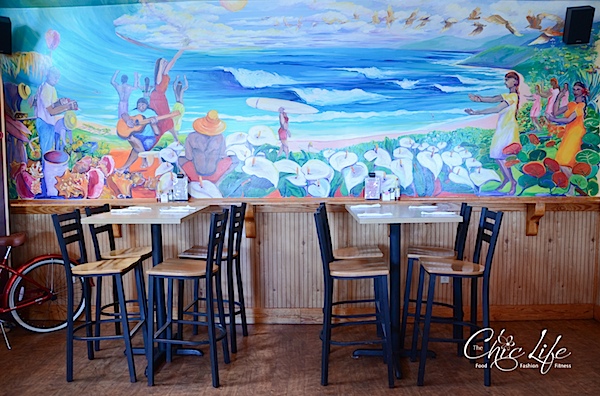 We opted to eat upstairs, which is where the tsunami bar is. We almost ate outside, but it was pretty warm.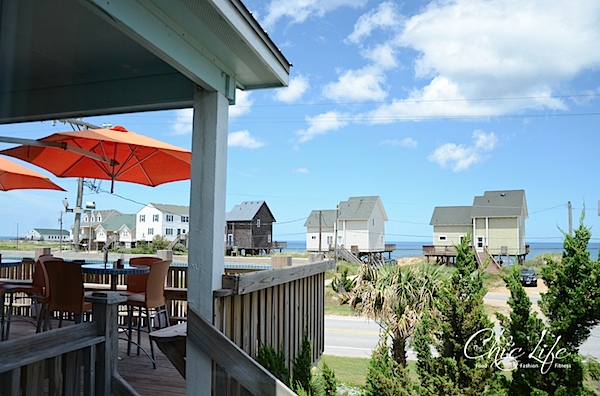 Look at the view, though!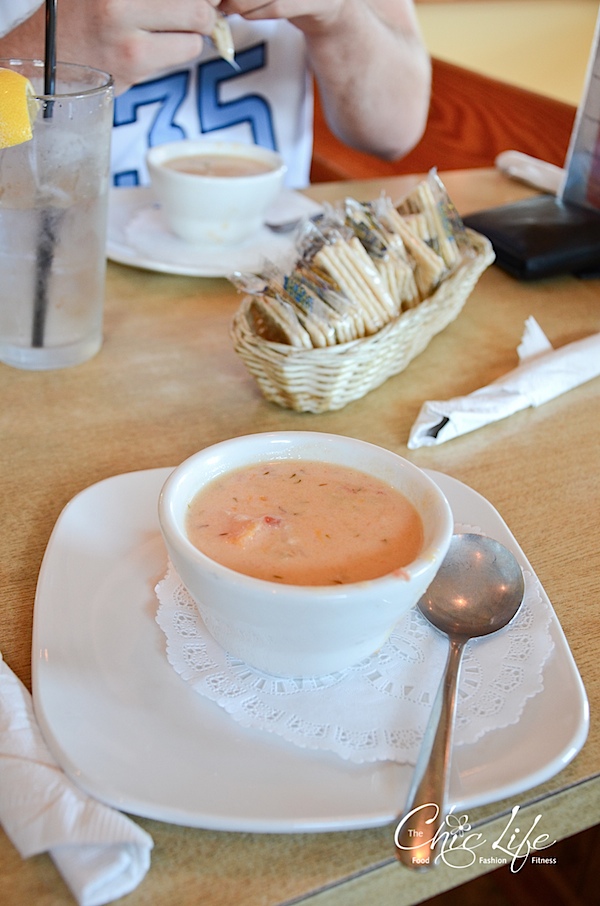 Hubby started with the Rundown Soup (Their namesake soup – a traditional jamaican soup of fish, coconut milk, onions, tomatoes & yams).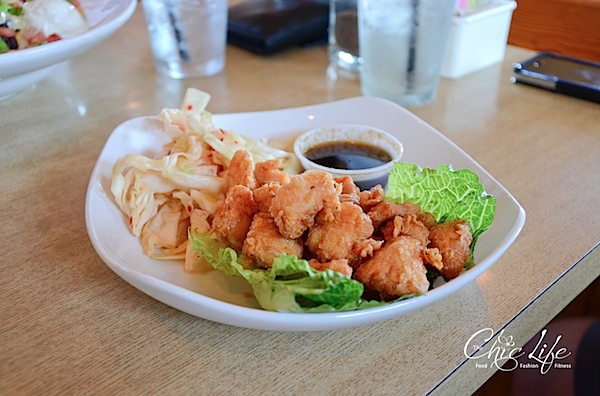 Hubby had the fish bites for his entrée.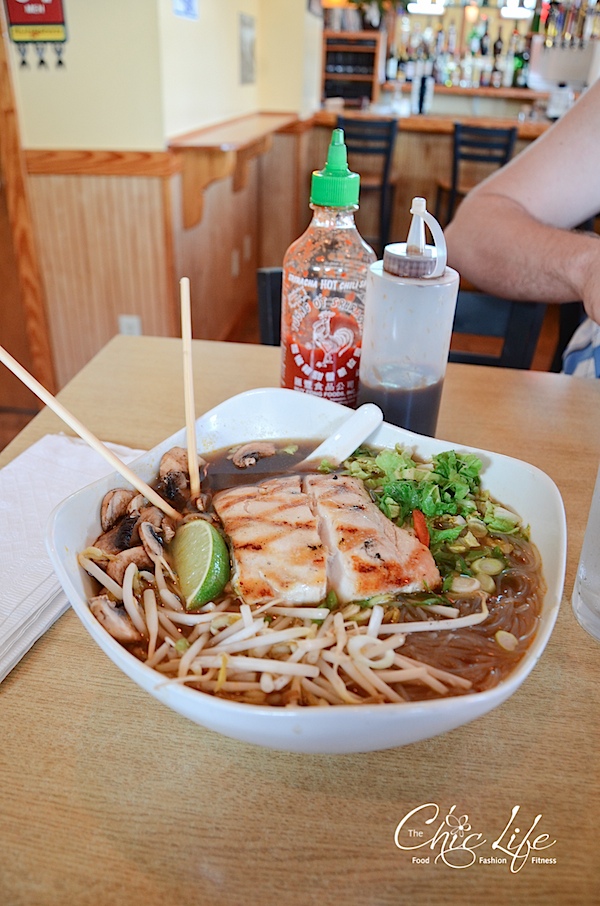 Even though it was hot outside, it was cool inside, and I was feeling soup. I had the fish pho with grilled mahi mahi (which I could have gotten blackened if I wanted it more spicy). The soup came with sriracha and hoisin sauce on the side, which were great additions to the already flavorful soup to switch up the taste a little. The bowl was huge, and I just kept eating and eating it. This was easy to do because it was so tasty. I really enjoyed every bite. It was fun to get a little bit of each of the components in each bite…or to try to, at least! There was a lot of stuff in there: rice noodles, mushrooms, lettuce, green onions, sprouts, and of course the fish. I really enjoyed this soup. I loved all the ingredients, and the broth was really flavorful.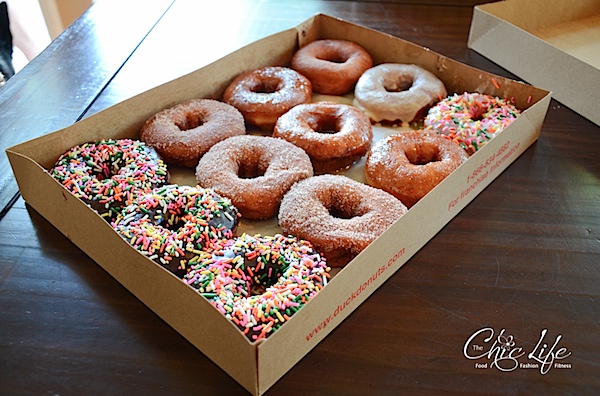 We found a Duck Donuts right down the street from Rundown Cafe, so we had to bring a box back to share with the family after lunch. Mmm…
Check out my other Outer Banks blog posts:
Thanks for stopping by! Do you have any favorite restaurants in the Outer Banks? Leave me a comment with your tips!