In case you missed it, the Own Your Strength Shirt design is now available in The Chic Life Spreadshirt shop (click to view t-shirt and tank top options).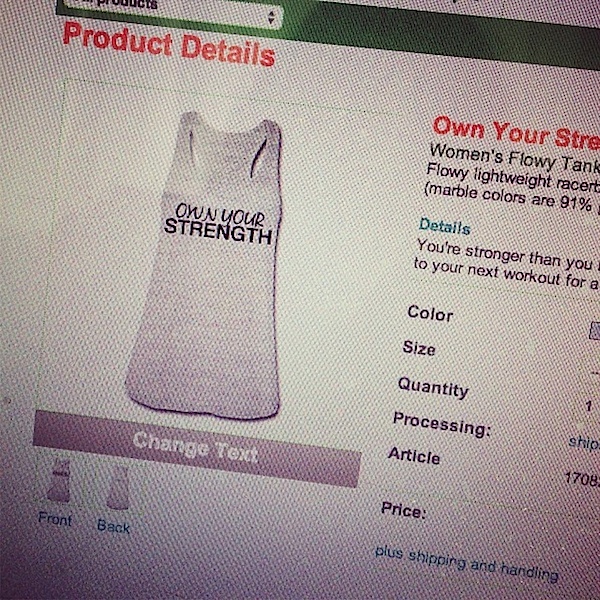 One of the other Own Your Strength shirt design options had a ton of votes, too, and also has a different feel, so I'm hoping to add that to the shop later. Plus, I had a couple other ideas for fun shirts I'm hoping to roll out in the next couple days (or maybe tonight?!), including one fun one that I think will be fun to wear at Zumba Convention.
I've talked before about why I like the Own Your Strength line, but I really do feel like it's an empowering message that you can take with you from everyday life to the gym. Many people look for strength without realizing how strong they already are. Own Your Strength!
*APPAREL DISCOUNT*
From now till August 12th, save 20% on orders over $30 with discount code SUMMER14. Happy shopping! 🙂