Welcome back for the middle section of our Sister Weekend in Asheville, NC (Part 2/3). If you missed the first part, you can click here or look for the link at the end of this post.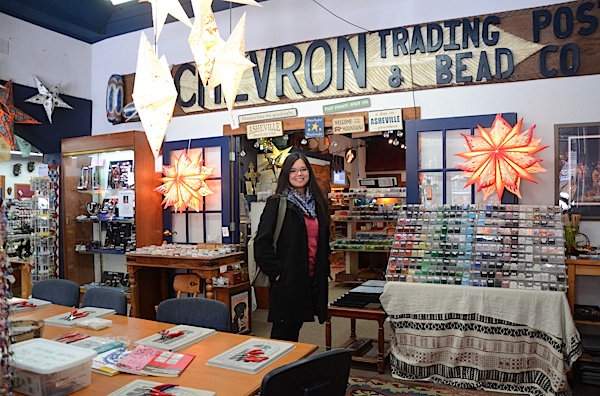 After a warm-me-up lunch, sis and I visited some of the cool shops in downtown Asheville.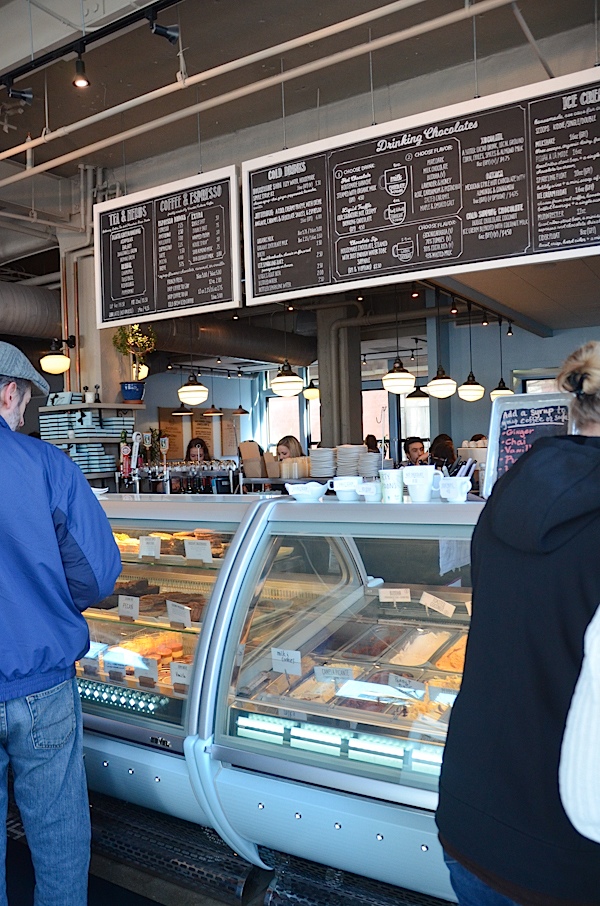 We made our way to French Broad Chocolate Lounge, which is one of my other favorite spots in town.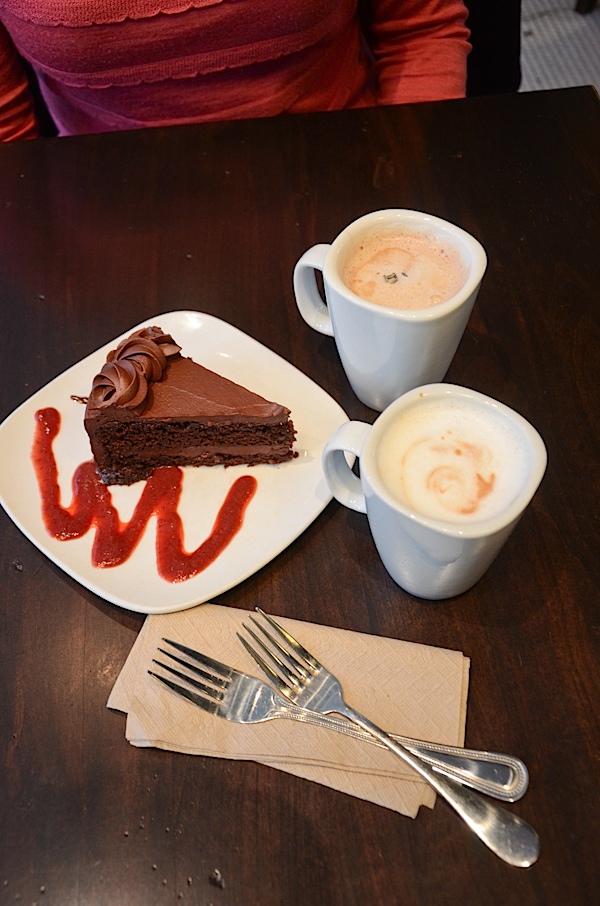 I love their classic chocolate cake, but sis convinced me to try the olive oil cake. Our eyes proved bigger than our stomachs as we each ordered a drinking chocolate, too. I think she got the lavender, while I tried the salted caramel. Everything was absolutely delicious, but we definitely hit a wall and had a goofy conversation about the experience. I made the video a blog exclusive, so you can only access that conversation by clicking here if you want to see. I think we were loopy on chocolate overload.
The chocolate desserts were as rich as I remembered. The chocolate cake was especially dense, and you haven't had hot chocolate until you've had the French Broad drinking chocolate.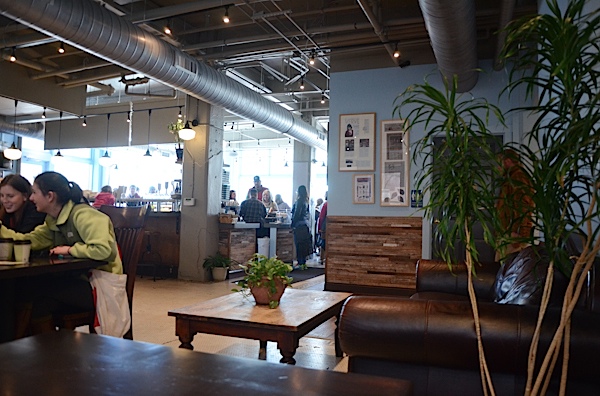 The last time we went to French Broad, they were in their older, smaller location. The new one still had a line out the door but much more seating in a light, airy, and open space.
After more walking, we made room for more tea back at Dobra (told you we liked it!).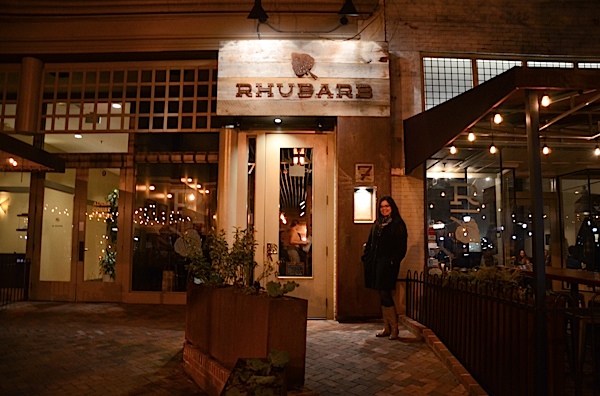 And a little more walking made space for a late dinner at a newer spot in town – Rhubarb. I have to thank one of my class regulars, Bruce, for the recommendation. It was right up my alley. They had craft cocktails and a focus on sourcing locally.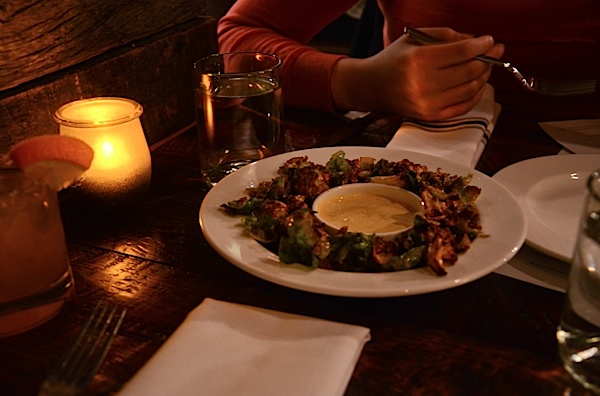 We started with the crispy cauliflower and brussels sprouts with dipping sauce. I think if more people had cauliflower and brussels sprouts cooked this way, they'd be fans. The dish was outstanding. Even my non-veggie-loving sister enjoyed it.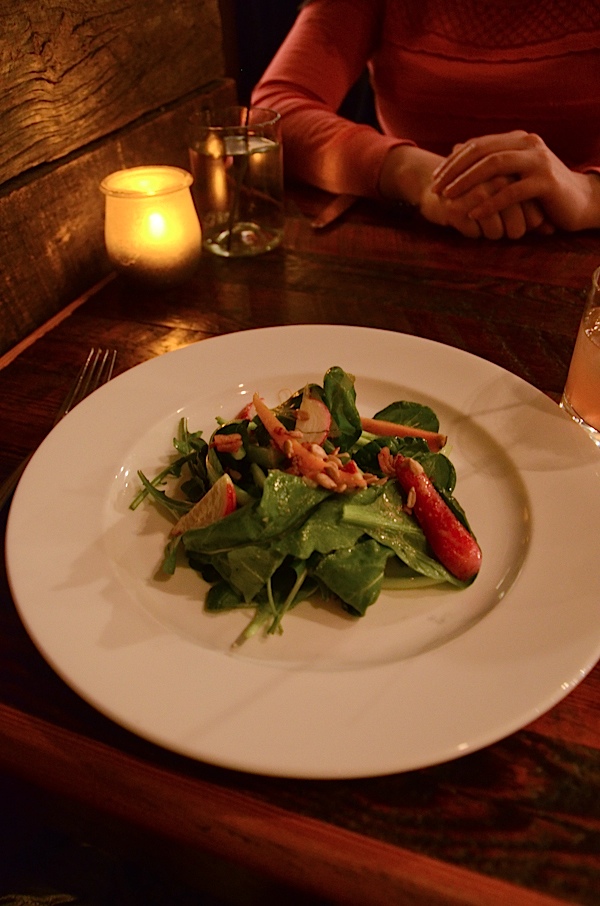 I also had a side salad with local farm-fresh ingredients.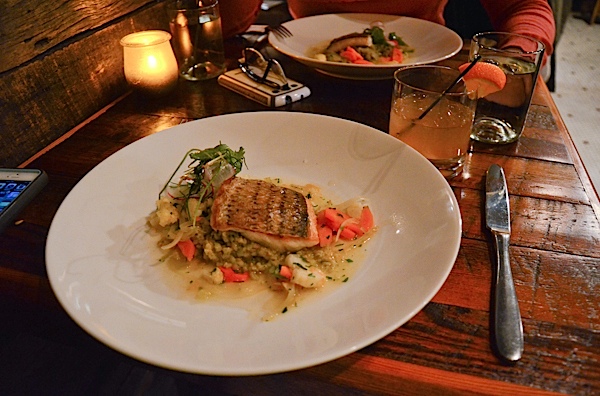 And sis and I split the fish. We both really enjoyed this one and after everything else we had eaten that day, half the order was more than enough for us. It was light and lovely and perfectly seasoned. I never thought about reaching for the salt or pepper at any point in the meal. The dish reminded me a little of the great one I shared at Chez Panisse a couple years ago…but with less butter. 😉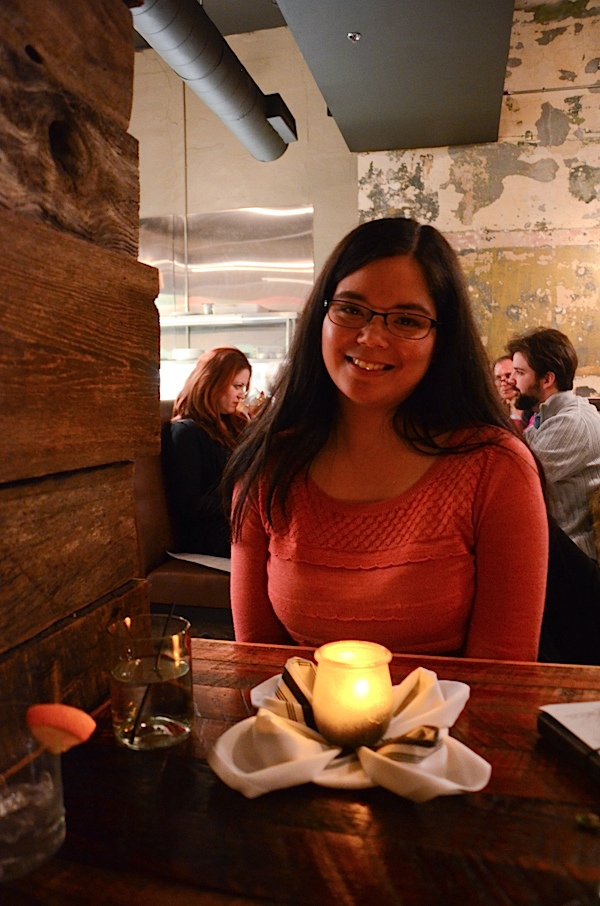 Sis folded a little holder for the candle before we took off.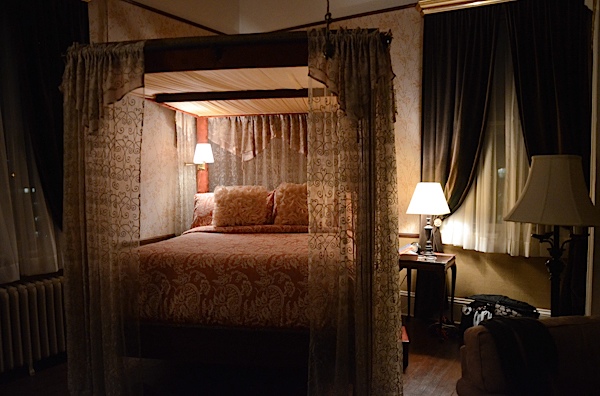 We settled back into the B&B…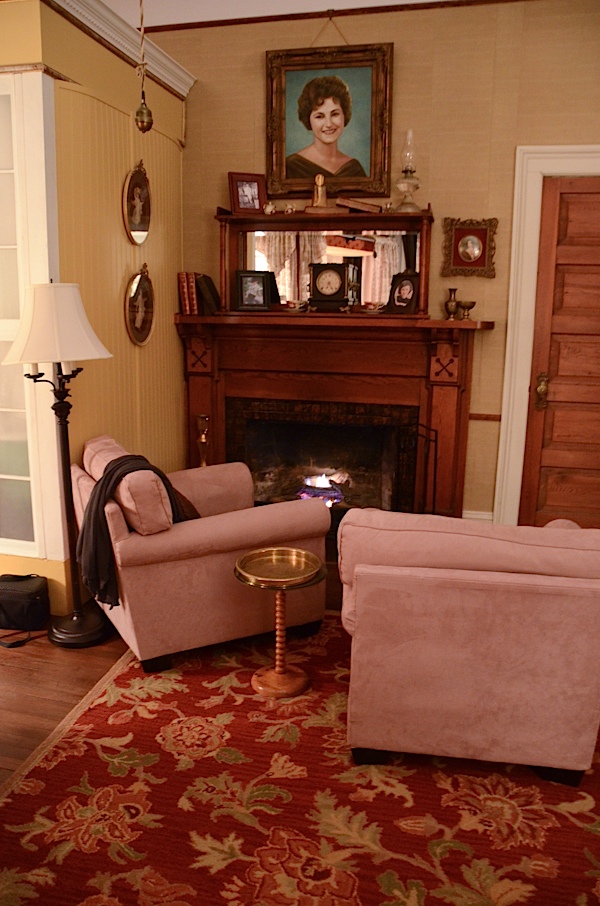 …and relaxed by the fire.
Check out my other Asheville related posts from this trip:
Thanks for stopping by! Stay tuned for Part 3!