Since you guys asked for more food diary posts, here are some of my favorite Charlotte eats from a recent trip home.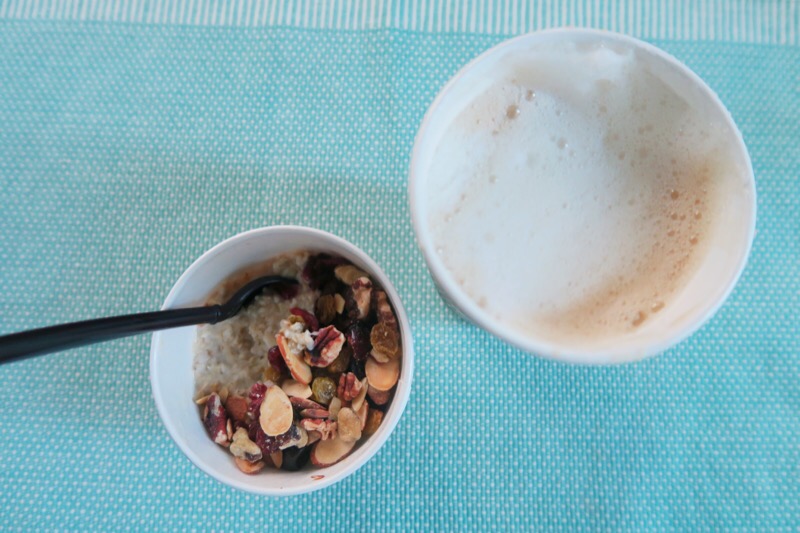 Since we still have an ongoing home renovation (I owe you an update post on this), I'm eating all of my meals out. Some of you asked my approach on eating out and balancing a healthy lifestyle. I want to put more thought into that before posting, so I'll have more on that soon.
We don't even have running water in the house (other than in the bathtub), so I've been going out for even coffee when I'm home. Today I got a grande soy latte and classic oatmeal from Starbucks. Is anyone else using the mobile ordering via the app? It's literally life-changing. It's so much faster than going to the store to order. Especially during a hectic workweek, I find that little feature to be a lifesaver!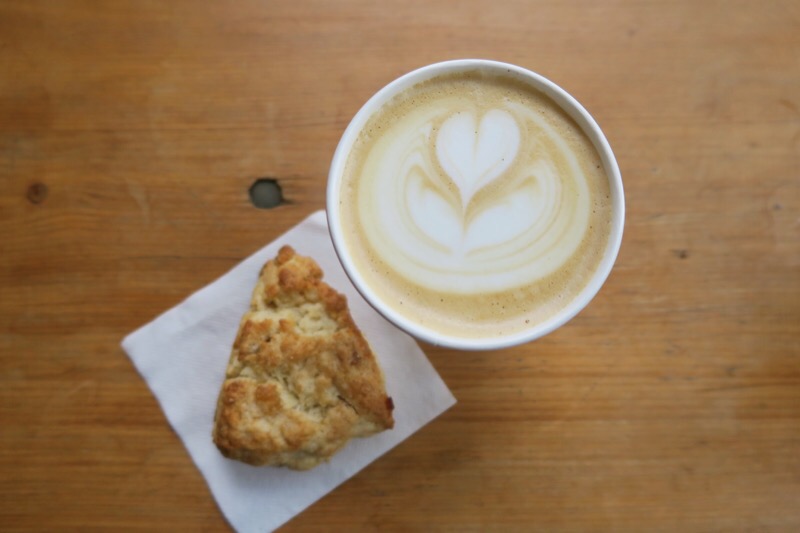 When I'm in town, I try to make a trip to Not Just Coffee. It's a special treat for me. And I love supporting local businesses. Today I got a scone and vanilla sugar latte.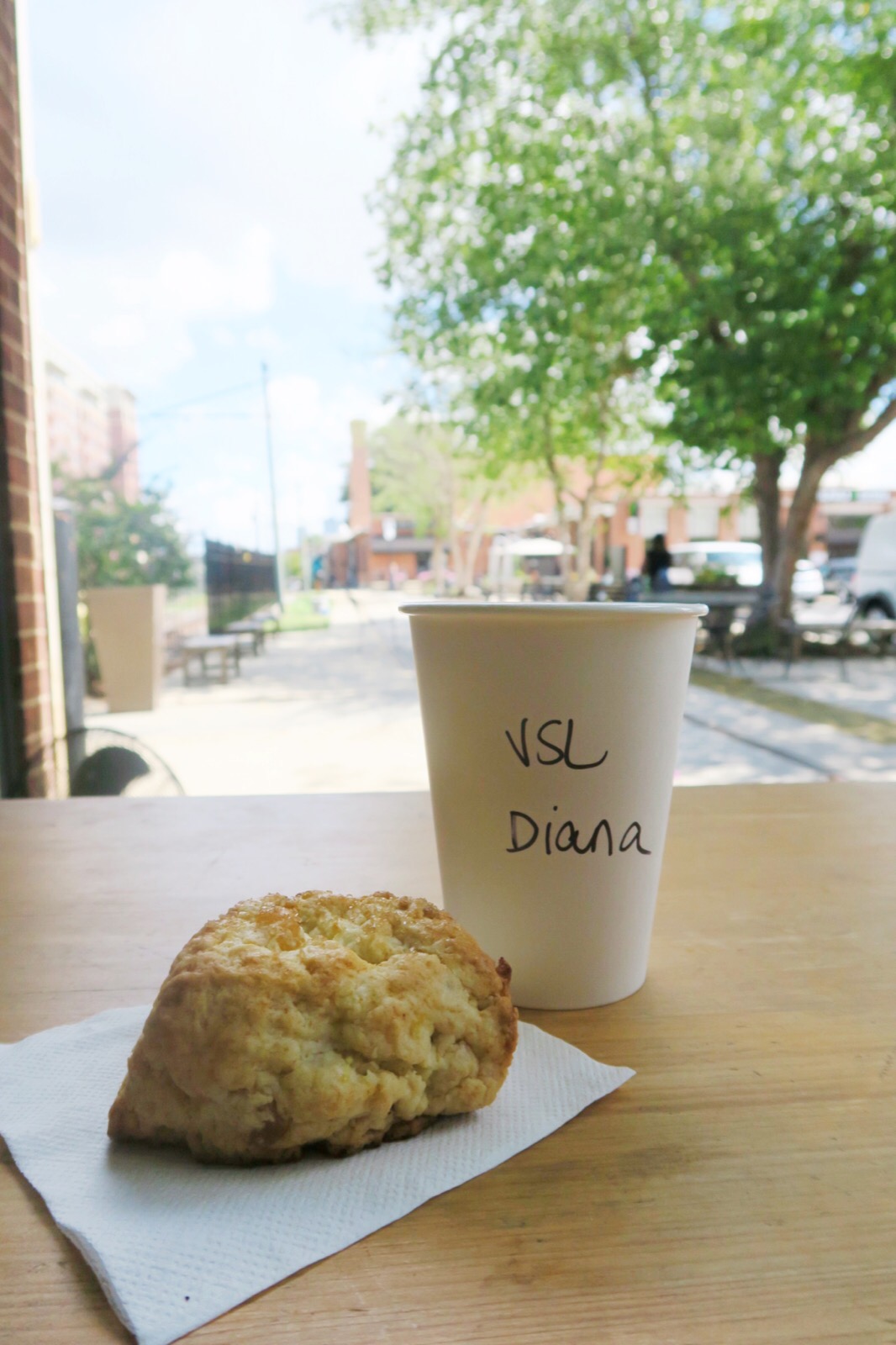 Even though it was pretty hot at Atherton Mills with the big door open, I still went hot. I just love that steamed milk.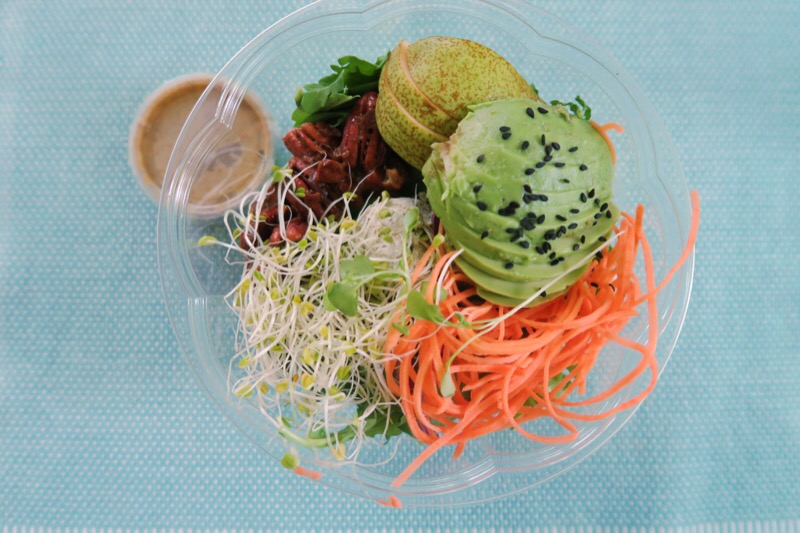 I got Luna's Living Kitchen takeout for lunch. I guess this place actually got renamed to just Living Kitchen while I was gone? Or it got renamed earlier, and I still missed it. Hehe. Since I'd been eating a couple more servings of fries (and other decadent food) in the days before this, I opted for the Arugula Harvest for a hefty veggie serving. I didn't feel bad about the fries and stuff, but I did feel like I wasn't giving my body some of the vitamins and nutrients I normally get by eating more veggies and stuff. So, salad to the rescue. Give me your goodness!
This salad reminds me of fall because of all the favors. But I eat it year round because it's so tasty.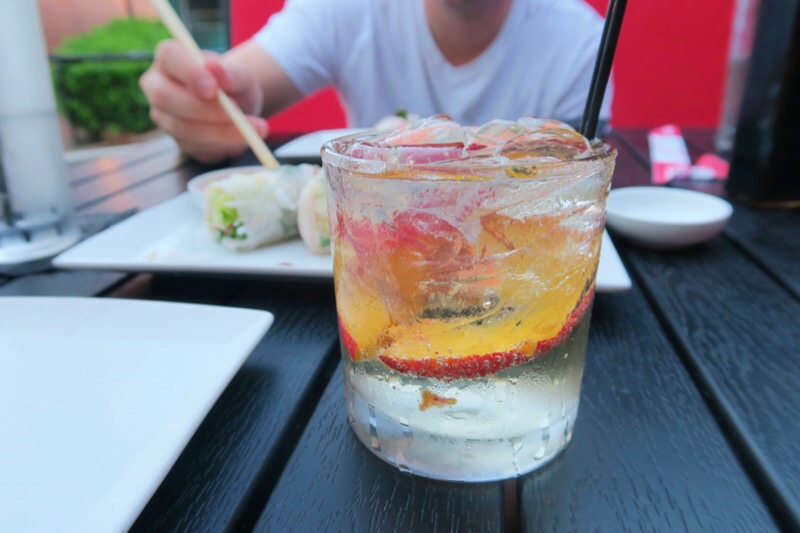 Hubby and I went to Co for dinner. I started with this refreshing cocktail with fresh fruit.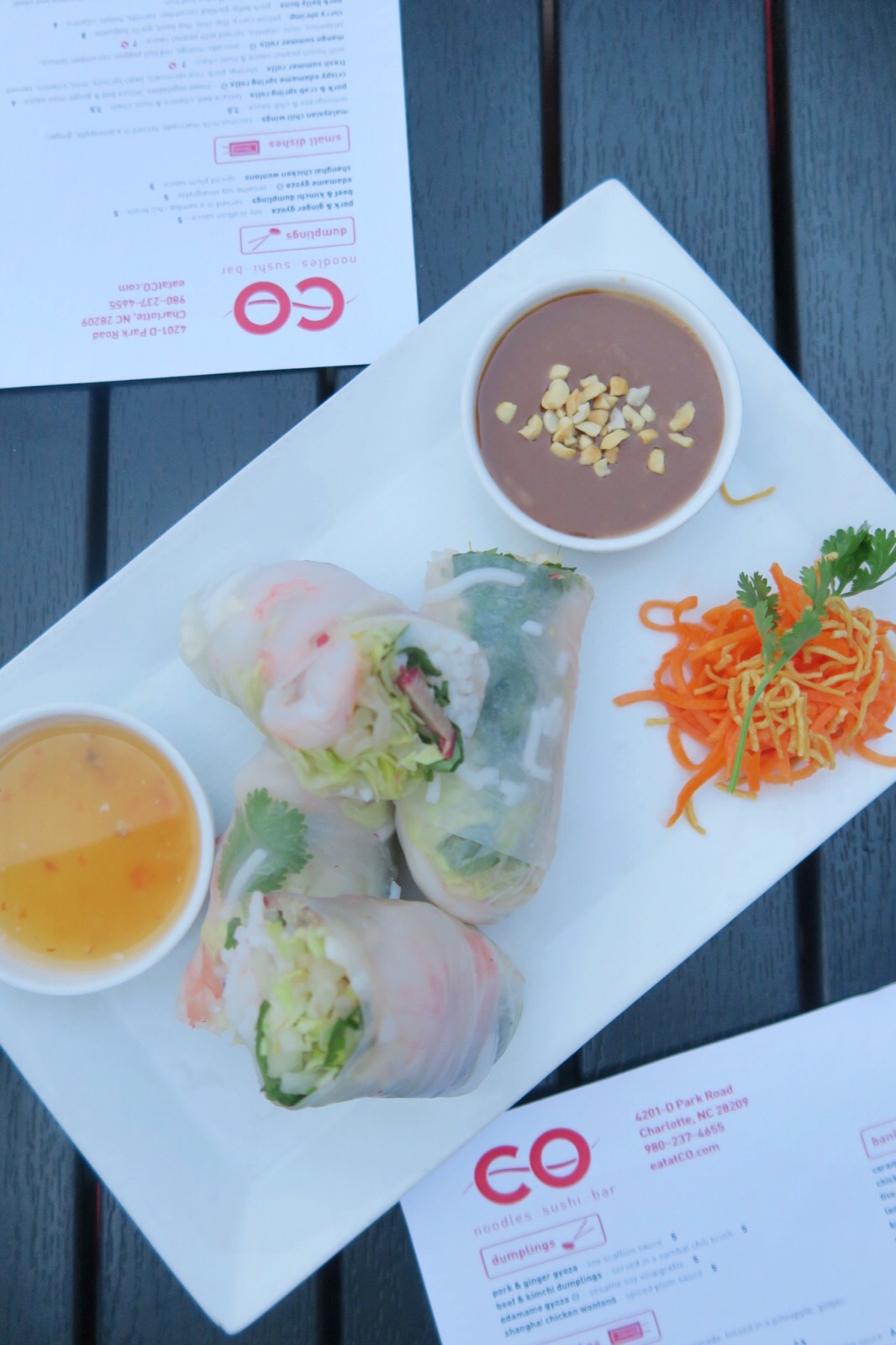 We started with the fresh rolls for an appetizer.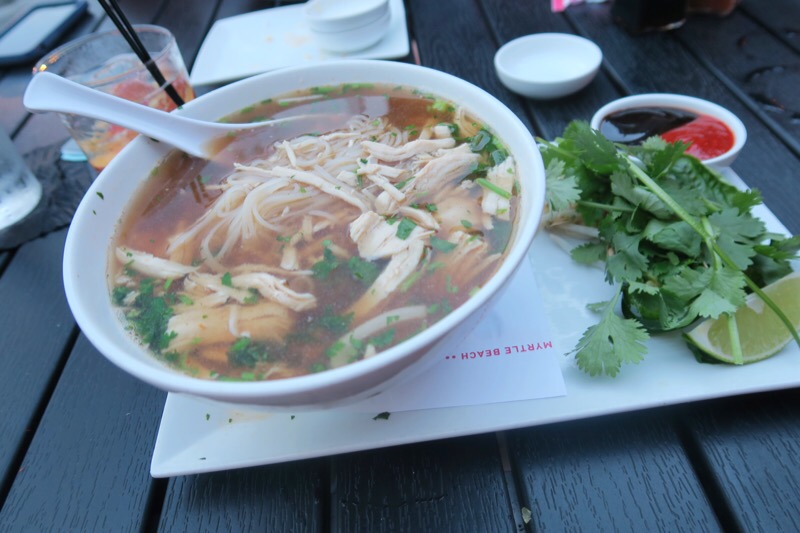 And then despite us eating outside and it being fairly hot, I ordered the soup. I just love this soup, though I did regret getting it while I was eating it and starting to work up a sweat! Lol. It was delicious, as always. I think I'll eat inside or order something different, though. Oops.