I told you guys I'm a repetitive eater, and here's another Eats post to prove it! Lol. I considered taking pictures on another day to switch things up, but then I was like…no, let's keep it real. I really do eat the same things quite a bit. Today's post actually represents some of my favorite places to go when I'm eating out and want consistently delicious (and mostly nutritious…I mean…the fries!) food.
Toast and Flat White – Perfect Duo Breakfast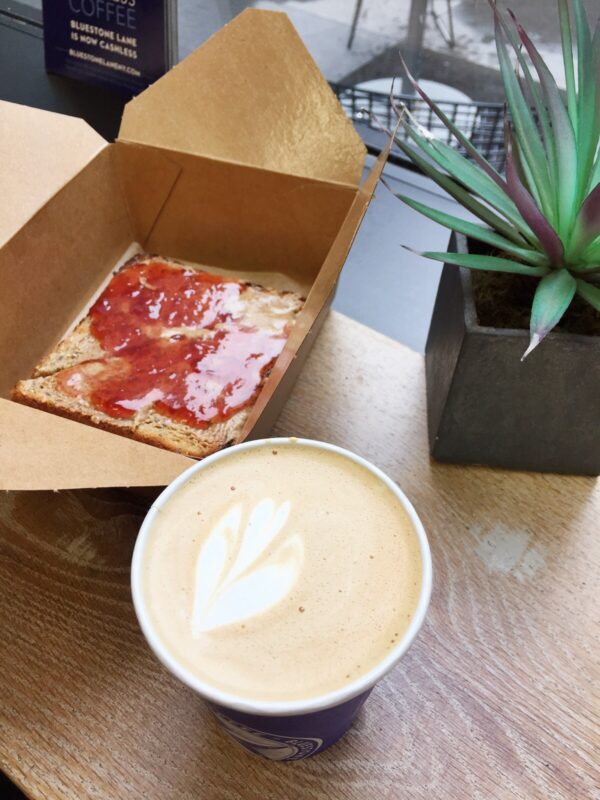 You guys already saw my favorite breakfast to eat in. One of my favorites to enjoy out is a flat white (with nothing added – it's so good straight up!) and almond butter toast with Jam – both at Bluestone Lane. The coffee is $4, but the toast is a pretty good deal at $2.50.
It was a rainy day in the city. Rainy and cold!
Bowl Lunch Again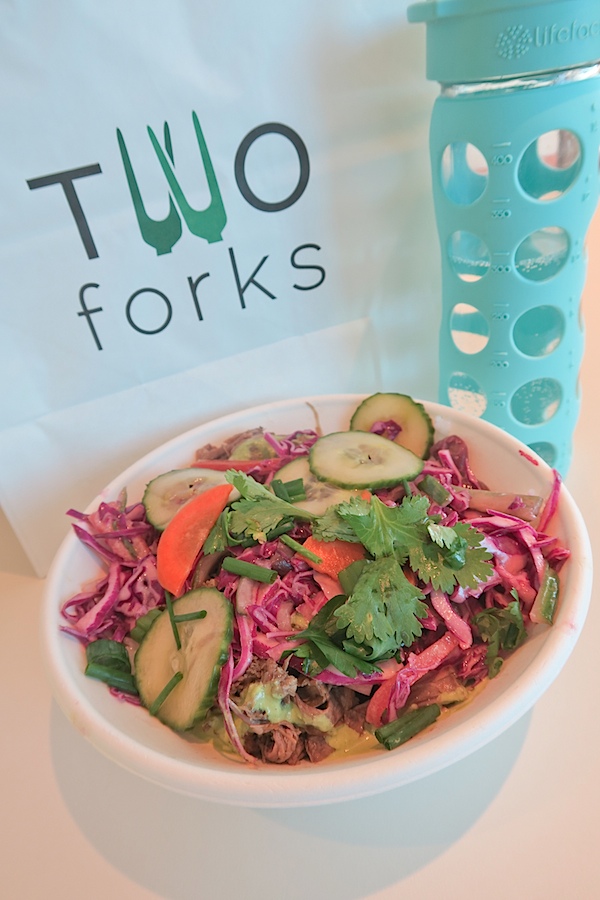 I went to Two Forks again for lunch. I was going to switch things up and try the pork, but when I got to the ordering station, the beef looked better. I did switch up the base a bit because they had beets instead of the carrot mixture I've had before.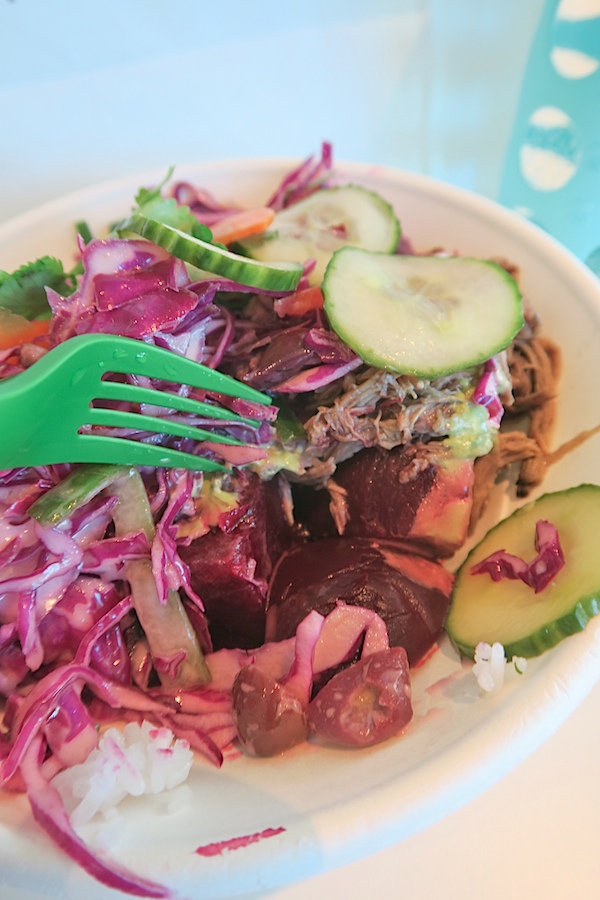 I love beets! It can be hard to find them out. I prefer eating them out because they can be messy and take a long time to roast yourself.
Friedman's Again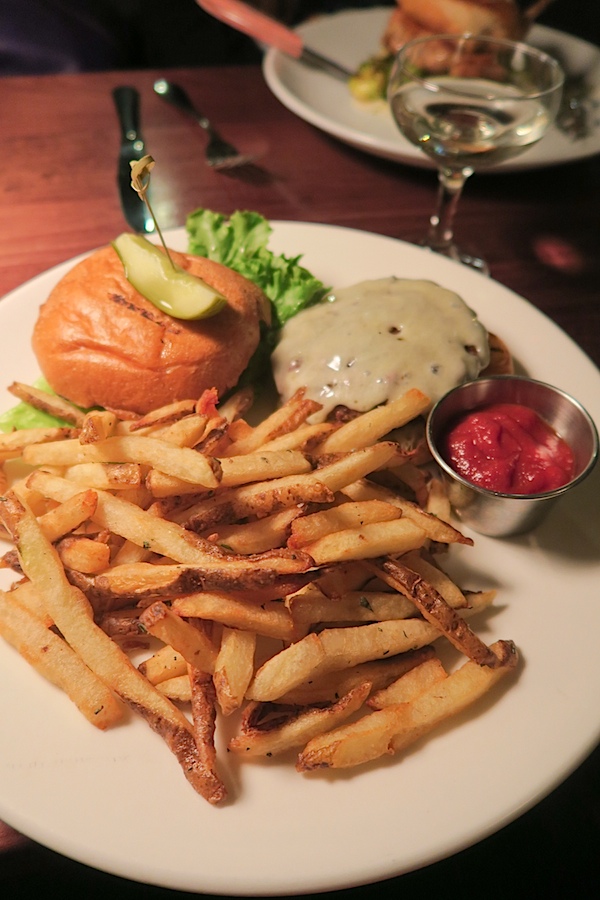 I joined my friend J's friend date with new friend K for dinner at…did you guess it yet? Friedman's! This day is looking so much like a previous one!  Two Forks and Friedman's together again. This time, I switched things up and got the burger. This is one of my go-tos here. I love the way they cook the burger, and the herb fries are delish!
Both meals are actually a bit big to eat on the same day. So, if you're in the city, I'd get a lighter lunch or dinner to balance. Two Forks is healthy, but the portion is pretty hefty, so I find myself craving something on the lighter side normally.
More Food Diary Posts
Click here to check out more of my food diary / eats posts
Upcoming Healthy Eating Challenge
Psst…If you're interested in eating healthy, I have a challenge for you! I'm currently planning a super simple challenge to take your eats to the next level in the easiest way possible. Stay tuned for details. I can't wait to tell you more!
Thanks for stopping by!