After a windy and rainy travel day, I was extra thankful for beautiful, sunny, spring Charlotte days. I thought I'd share some photos from the weekend with you guys.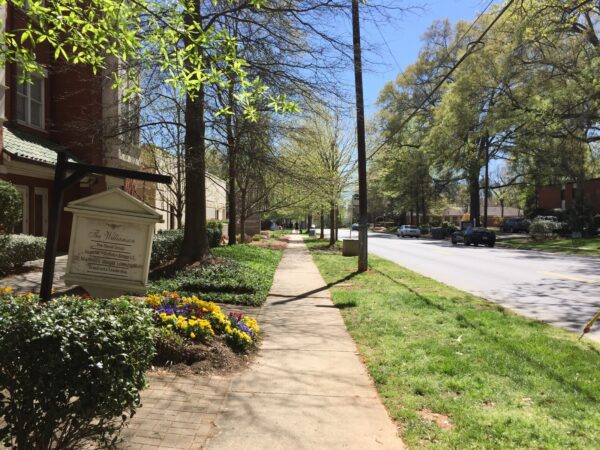 Even the regular ole sidewalks are pretty in Charlotte.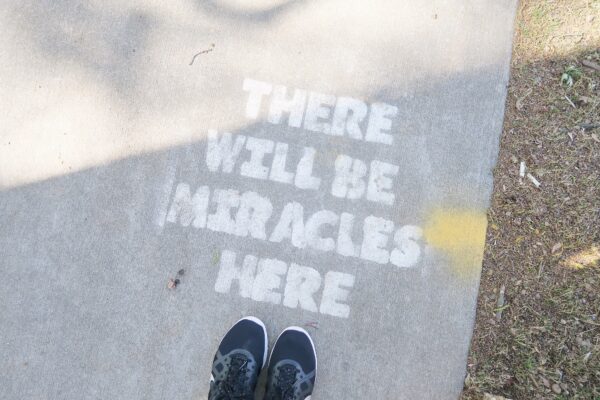 "There will be miracles here"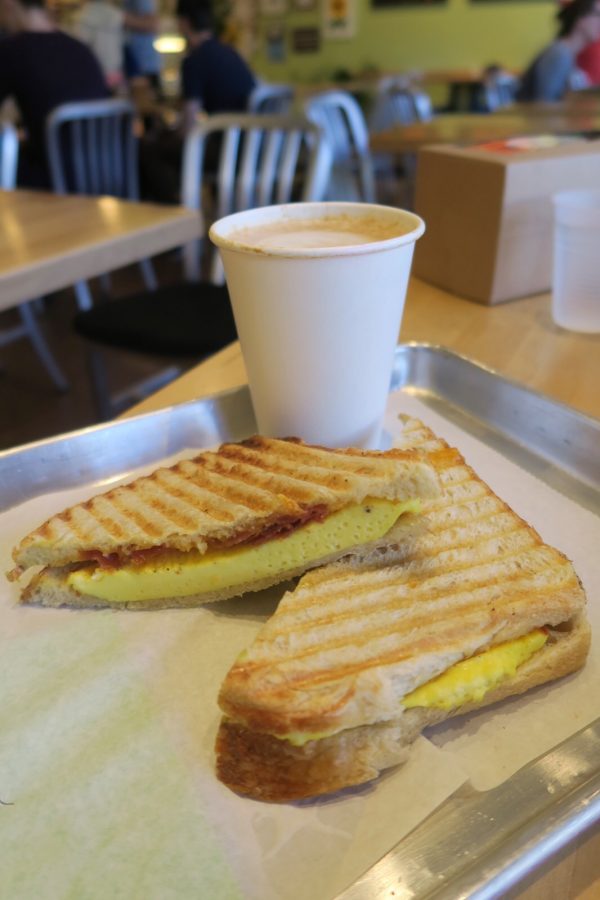 I went to Sunflour Baking Company to get some blog work done.
I had the bacon, egg, and cheese on sourdough.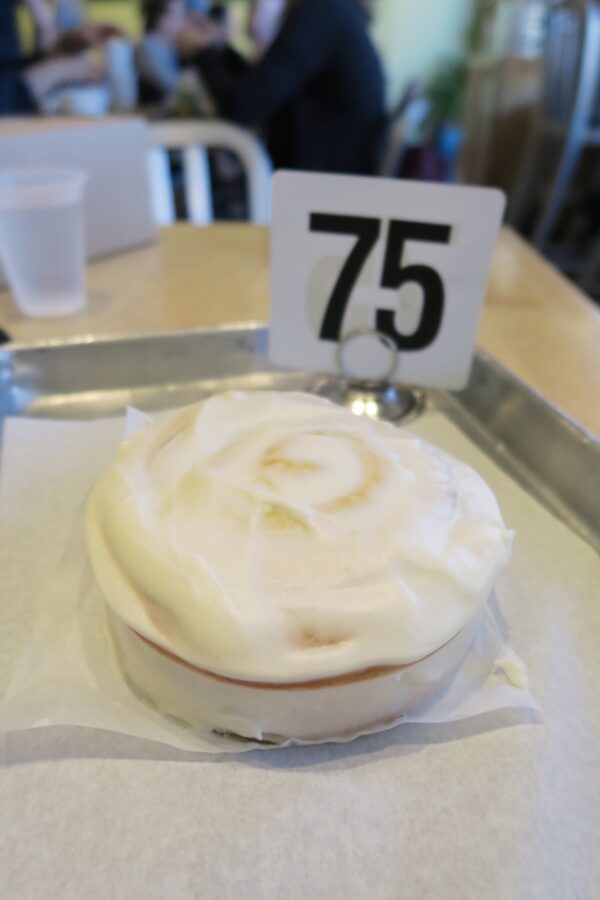 Plus half a cinnamon roll.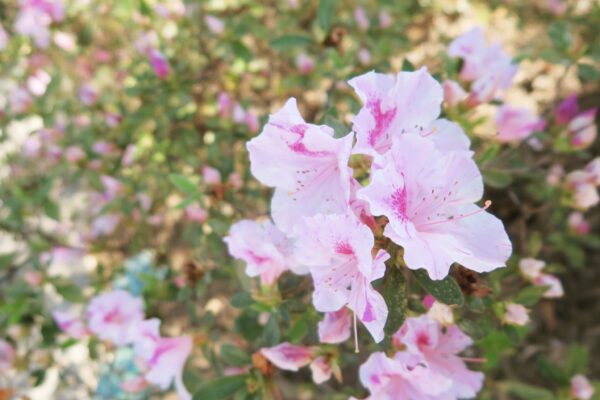 Flowers seen on the walk over.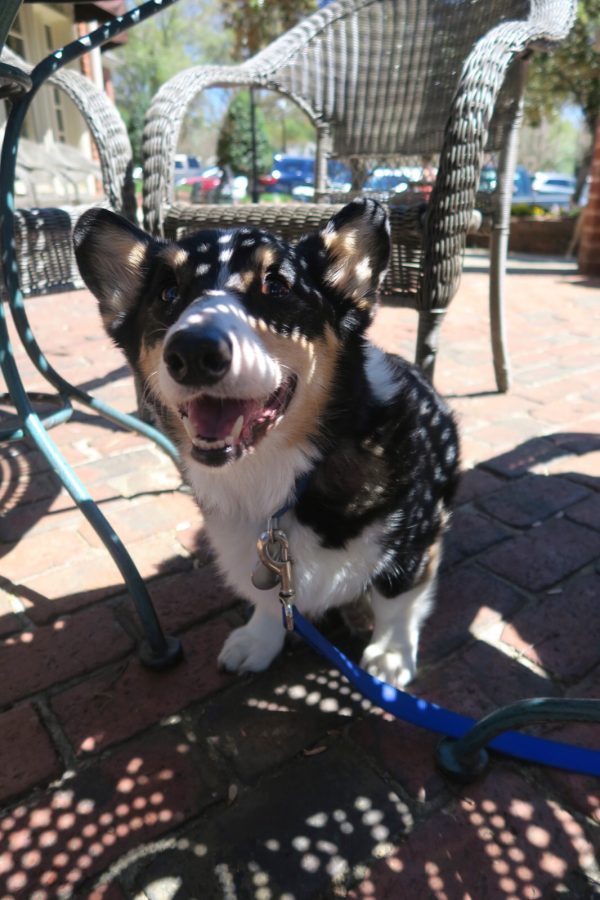 Hubby and I took Bailey out to lunch/brunch at Fern. I was excited to see they opened a location in Dilworth.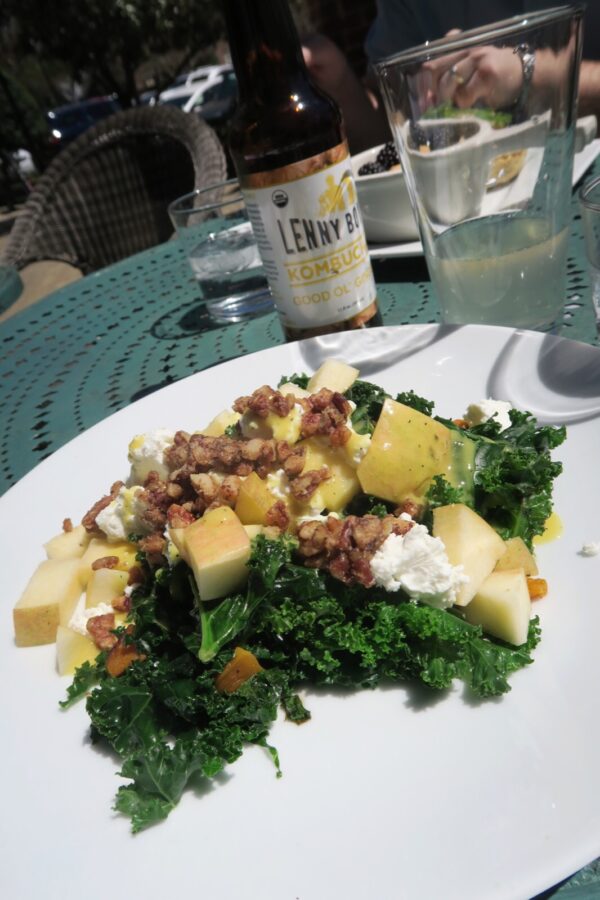 I was pretty full from breakfast, so I had the kale salad. This was so good! This was the first time I've had kale salad with sautéed kale. This could be worth trying chez moi.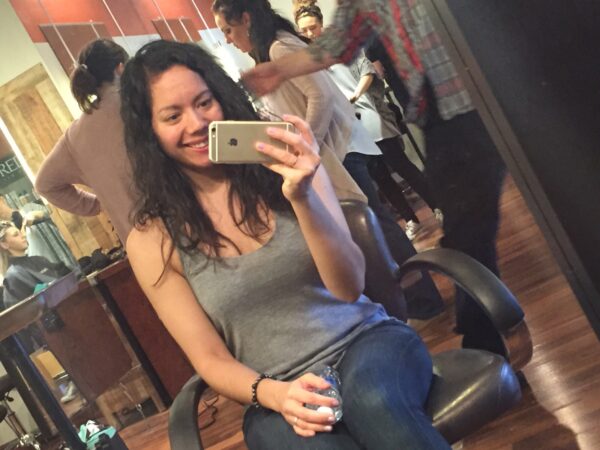 Even though I'm in NYC for most of the week for work and have access to some of the best stylists around, I still go back to Charlotte to get my hair cut. Jason at Salon 42 has been cutting my hair for (I believe) over 10 years. He takes such great care of my hair!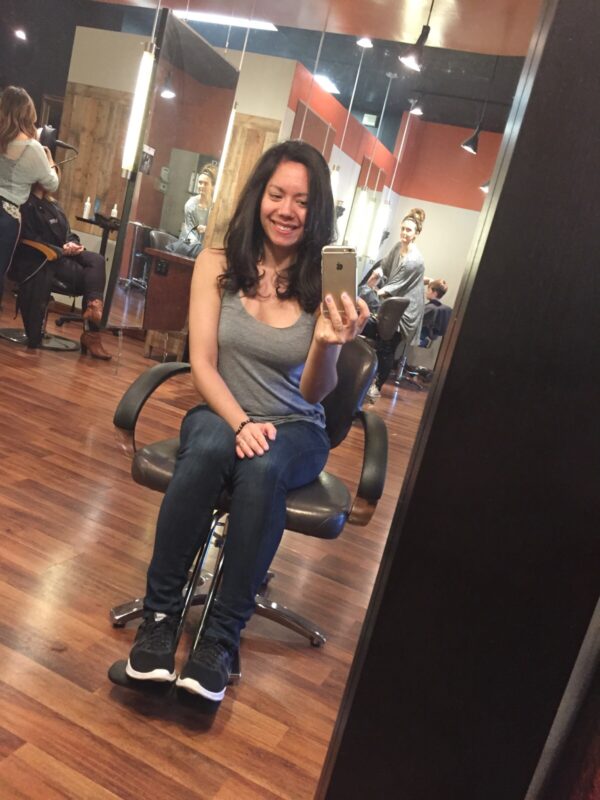 I told him I was growing my hair out, and he was able to miraculously save the length of it while still cutting into into healthier shape. See, this is why I love his hair artistry so much.
If you live in Charlotte, you can tell them I sent you for a discount on your first cut. Just tell them or show them this blog post. They have a great referral system, so I'll get a little discount too.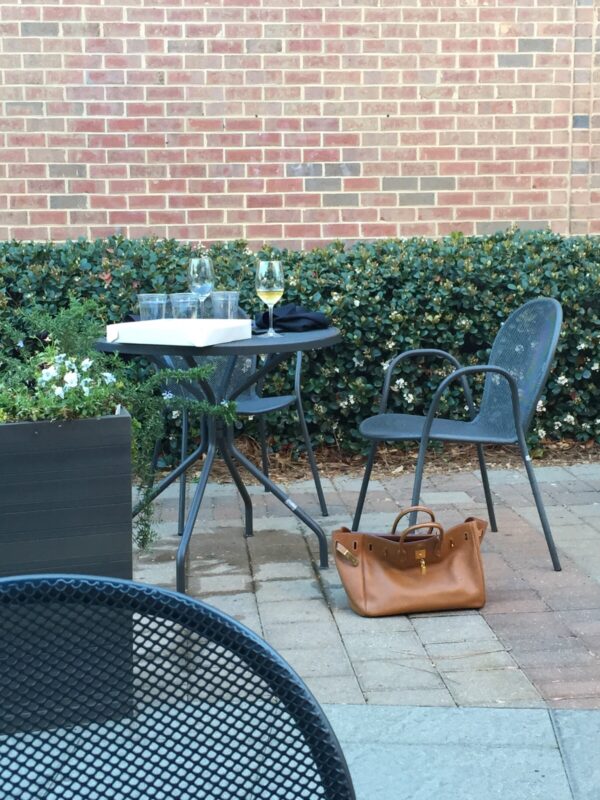 Hubby and I took Bailey out for dinner too. The weather was so gorgeous, I tried to take in every moment of it outdoors. Above is something you wouldn't really see in NYC. Someone left their purse at their table! I kept an eye on it, but the owner returned to safely take custody of it again.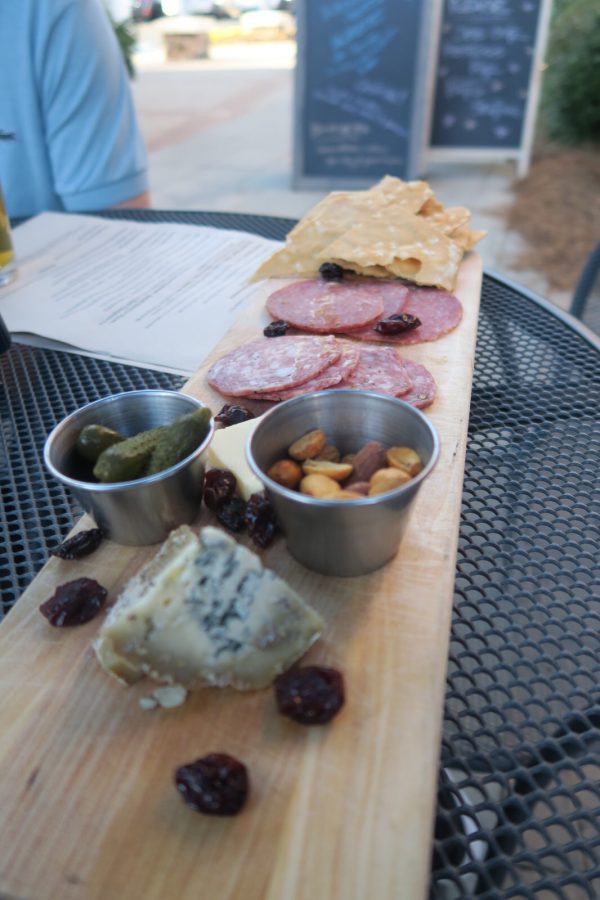 Hubby wasn't super hungry, so he got the charcuterie. I had a couple bites of this.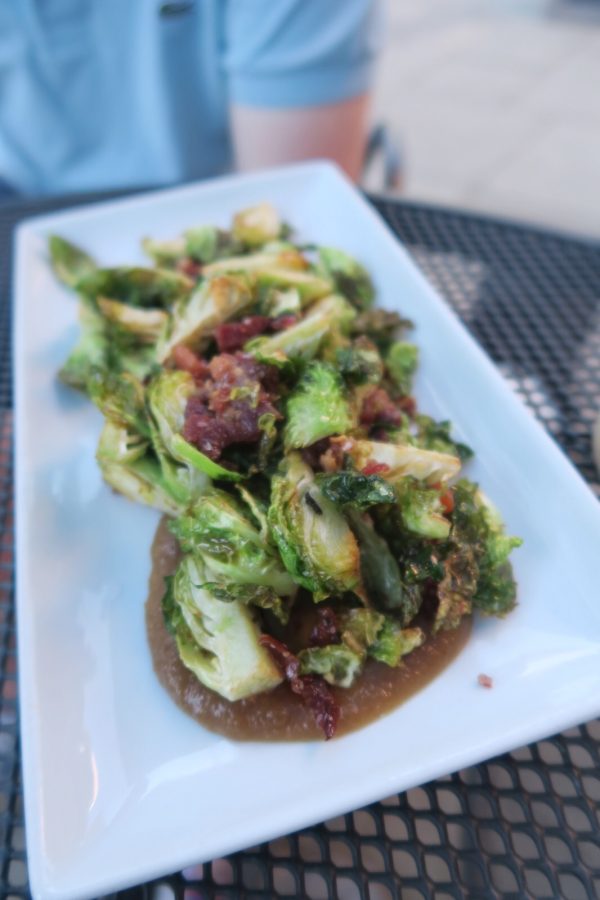 We also shared crispy Brussels sprout.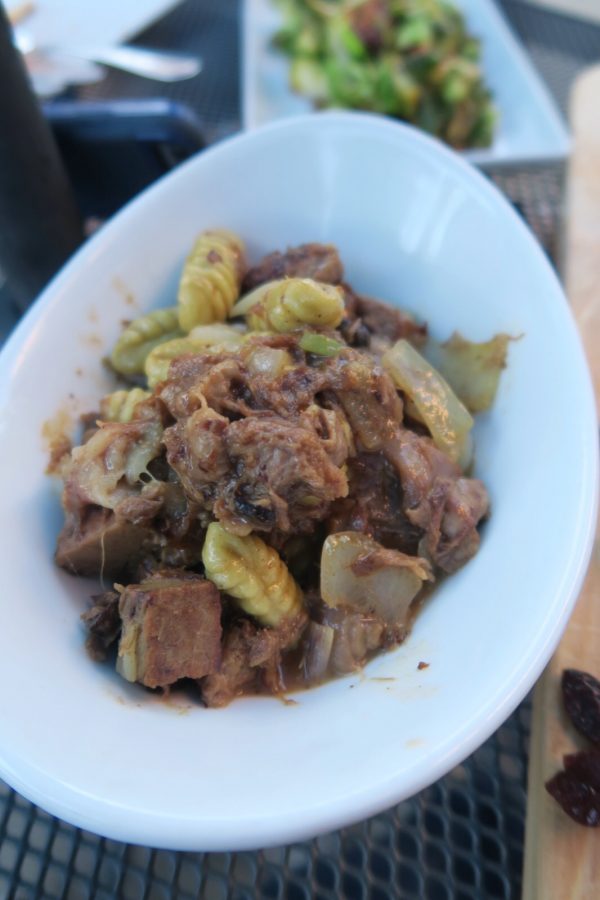 And I had the beef short rib with homemade pasta. It was rich and divine.
This was all at one of my favorite Charlotte spots, Foxcroft Wine Shop.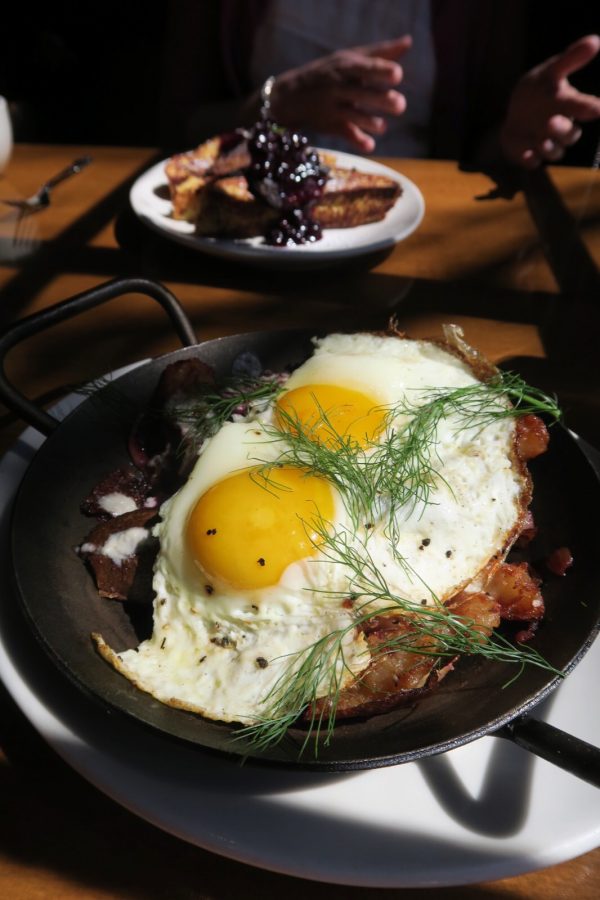 And before leaving for NYC, I met my friend Sarah for brunch at Tupelo Honey. This is the red flannel hash with beets. It was really good!
All in all, another successful weekend home in the QC.
I'm feeling re-energized thanks to the fresh air, lush greenery, and Vitamin D!
You can click here for my past Eats posts.
Thanks for reading!