Hey guys! This is a continuation from Day 1 of my What to Do in NYC (episode #1). After a fun day of visiting Williamsburg for brunch, coffee, and seeing the Manhattan skyline, followed by Broadway and cookies, we had time for one more thing. Sunday brunch. I pulled up a variety of options for great NYC brunch spots, and Ali selected Joseph Leonard. It would be the perfect spot for us.
Be sure to check out the video, which features places we visited in parts 1 and 2 of this NYC combo.
*VIDEO* What to Do in NYC #1: Williamsburg, Broadway, and West Village Brunch
Click here to view the video if the above player doesn't work.
Be sure to like the video if you like it and subscribe – both really help me out!
Brunch at Joseph Leonard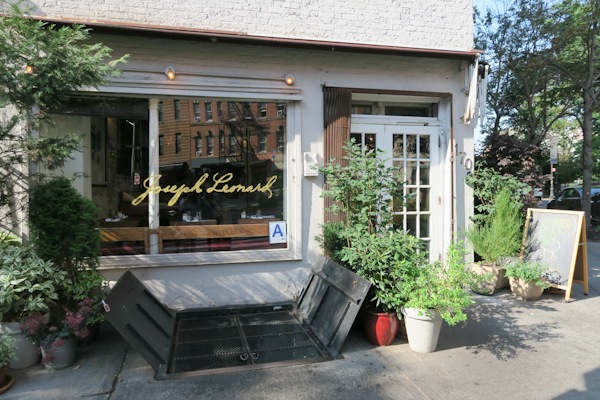 Joseph Leonard is located in West Village. A short walk from the A-C-E line if you come up at the north side.
Similar to their dinner menu, the brunch menu was short and sweet.
Bonus: I saw a chef bring in a big bag of bread from a local bakery.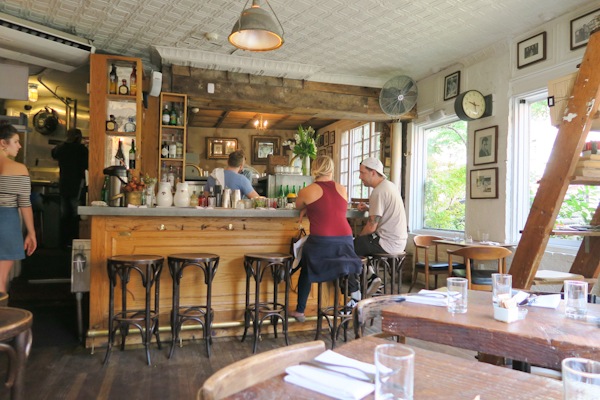 I'd been here a couple times before for dinner, but this was my first time for brunch. The interior has some fun and often cheeky decorations with a bit of a rustic feel.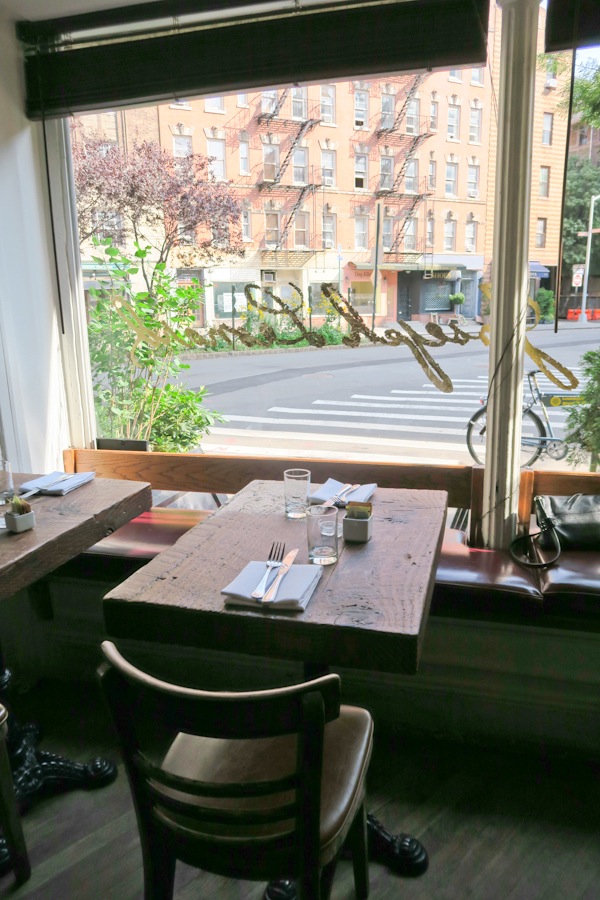 Due to Ali's flight schedule, we went early-ish (around 9:15am). The place was nearly empty. I had guessed it may not be busy because many places in NYC pick up around 9am. And if you've spent much time in NYC, you know it can be hard to find a great restaurant that is actually on the quiet side. So, this was a real treat. The restaurant felt so relaxing and peaceful.
They told us it was usually pretty chill there on Sunday mornings, but the restaurant was pretty much full by the time we left. Still chill, but not that early quiet we got to enjoy. So, if you're looking for something of the latter, go early!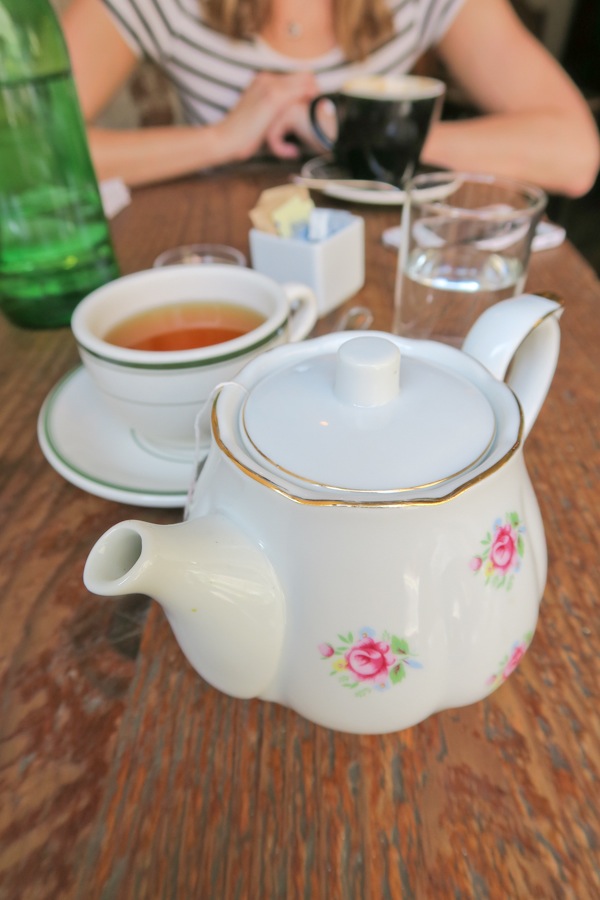 Since I had plans for coffee and a working session later, I opted for peppermint tea. I didn't know I'd get this adorable tea pot with it.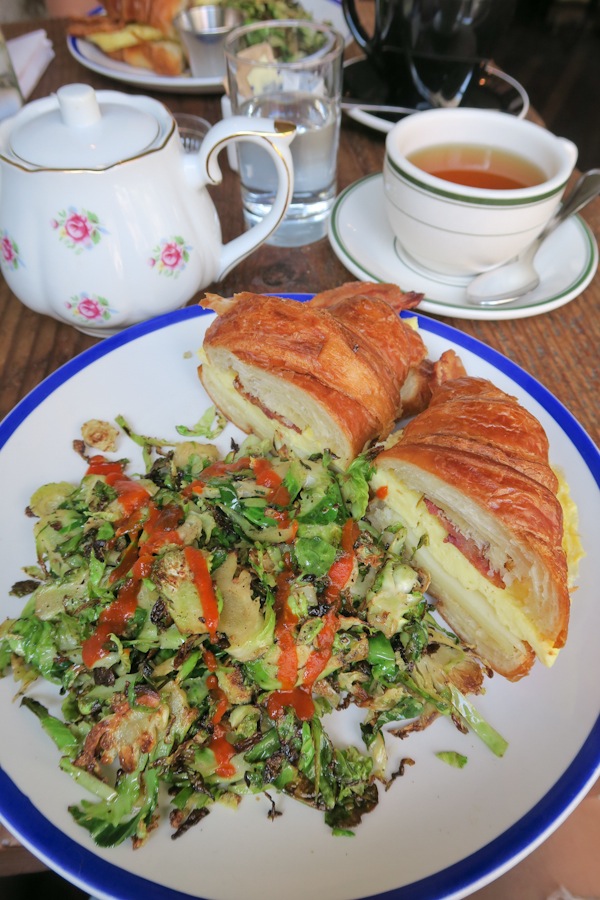 For our meals, we both selected the egg sandwich: croissant, egg, manchego cheese. We opted to add bacon, which came out nice and crunchy. And on the side- brussels sprouts with sriracha! It's not everywhere you can get vegetables with your breakfast. And you guys know I've been a fan of that strategy for awhile.
Also, I wasn't sure if I'd like manchego cheese. It's not one of my go-tos. But it was delicious and really made the sandwich!
This meal was delicious, and we both thoroughly enjoyed it.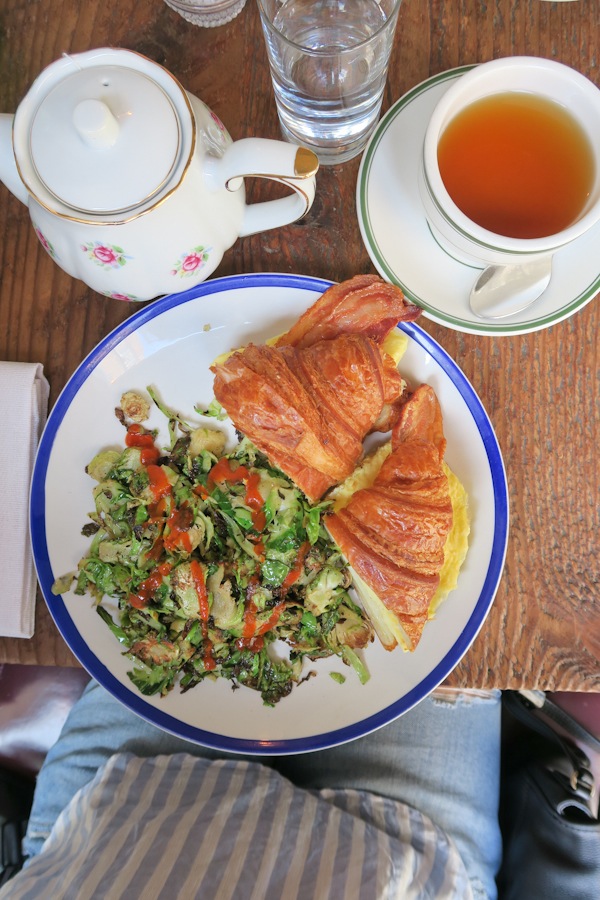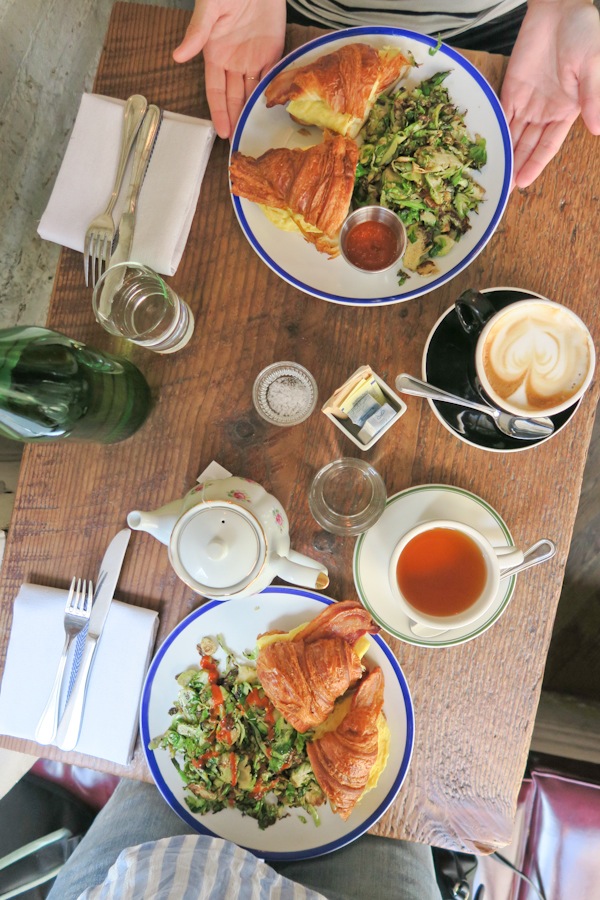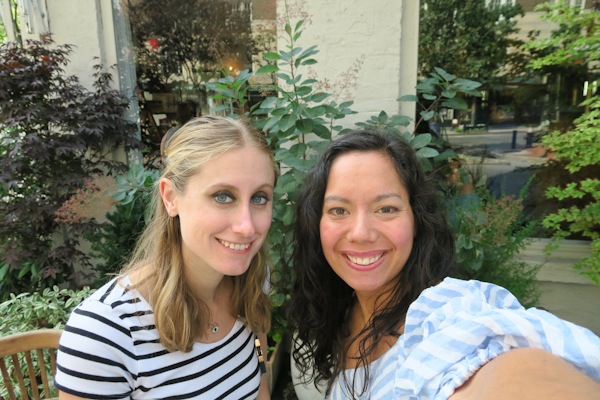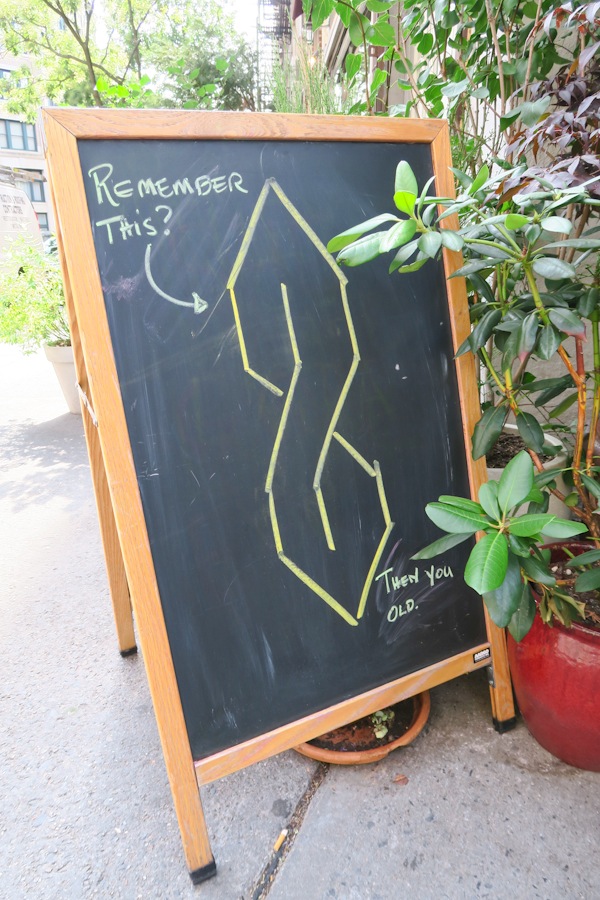 I remember this. Do you?
Washington Square Park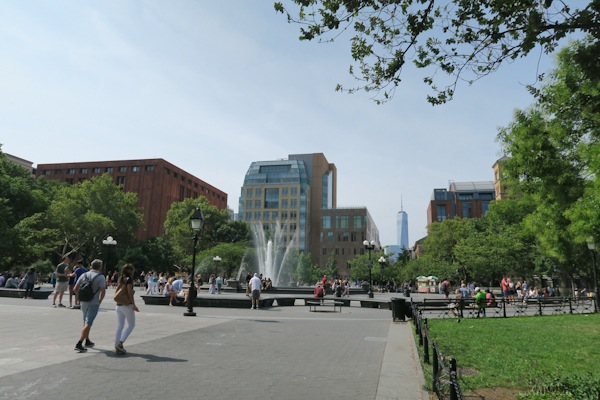 After hailing a cab for Ali and saying goodbye, I wandered around Washington Square Park. The day was gorgeous.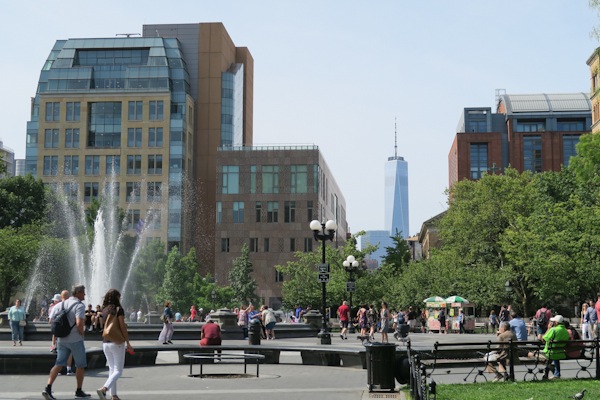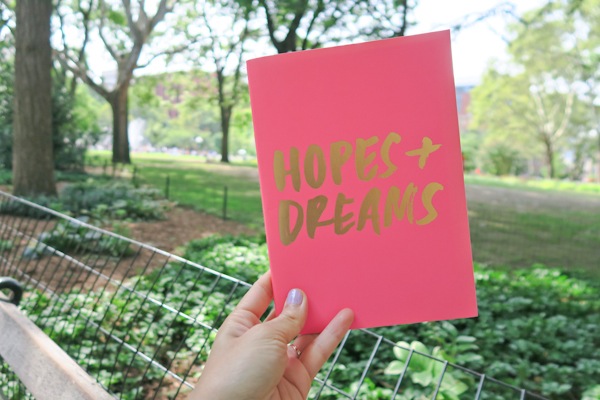 I sat down on a bench for a bit to do some planning for you guys.
Citizens of Chelsea for Second Brunch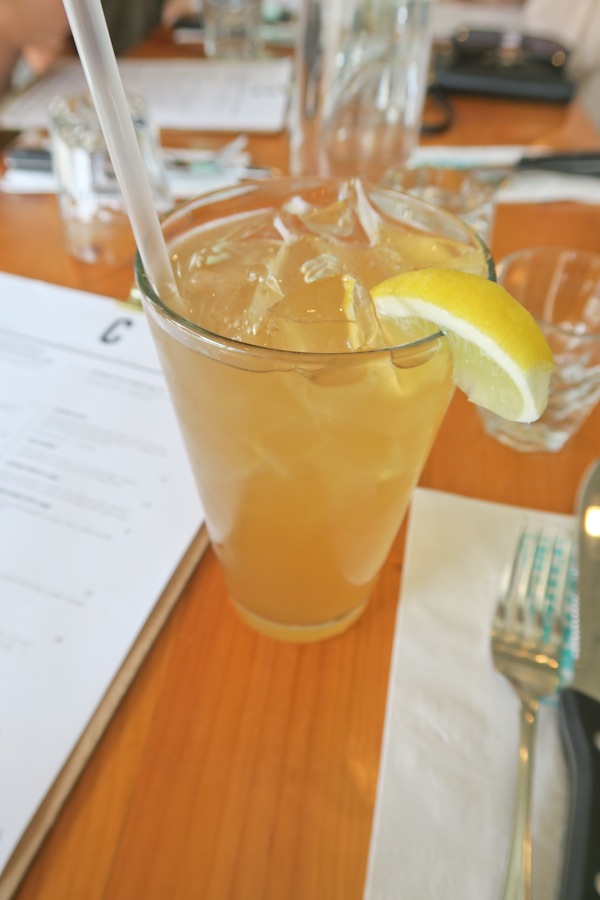 I met friend J for second brunch at Citizens of Chelsea. I started with some kombucha. I've resisted this drink for a long time. I pretty much hated it the first time I tried it. But it's been growing on me, and I understand it's really good for you. Slowly but surely.
Maybe I'll even love it as much as I do coconut water. Which I also hated the first time I tried it. Haha. Just proof it's good to keep trying things again and again.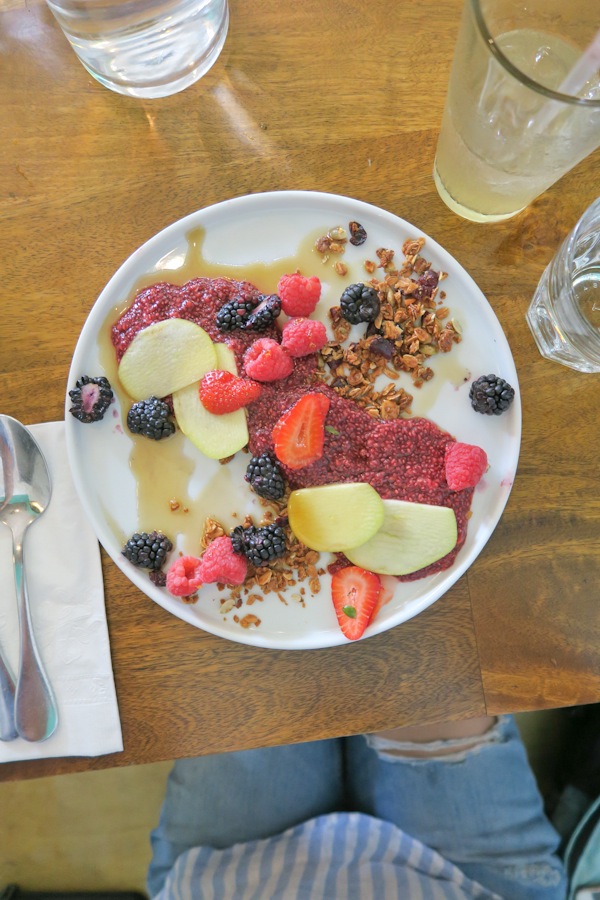 Since it wasn't too long after first brunch, I opted for something on the lighter side – the chia pudding. It was so good! Perfectly light. It hit the spot and was so delicious too.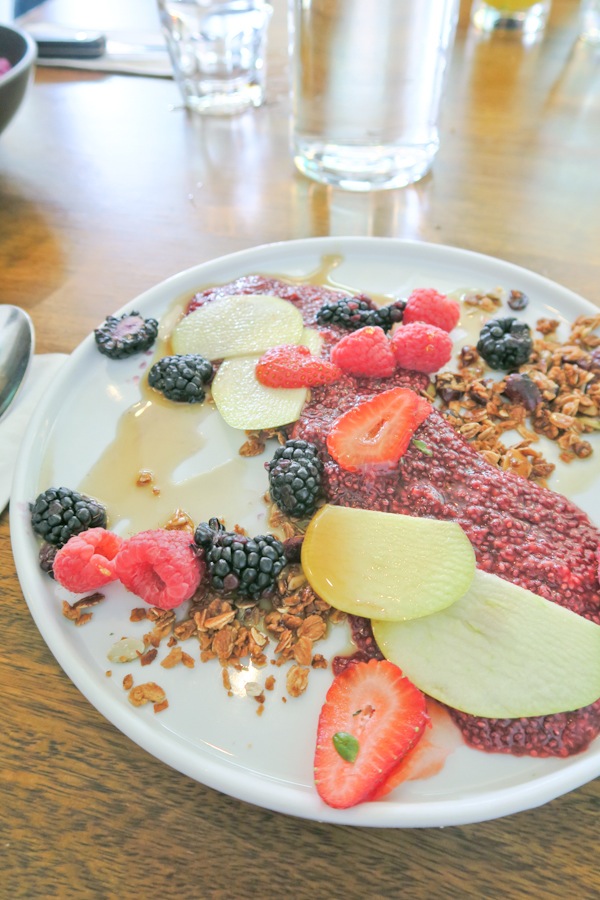 After wrapping up brunch, we did a working session at Bean and Bean. Just like last time when I featured the healthy NYC restaurants. We got some good work done. Gotta love an enjoyable and productive Sunday!
More NYC Blog Posts
Click here for my other NYC blog posts
Thanks for reading!