Hey friends! I filmed a What I Eat Weekend Edition video this past weekend to share three of my favorite Healthy NYC Restaurants. The photos don't do the food justice, so definitely check out the video!
*VIDEO* Healthy NYC Restaurants | What I Eat Weekend Edition
If the above video player doesn't work, you can click here to view the video.
Sushi Seki
Sushi Seki makes my list because of their delicious sushi options. Previously, I'd opt for heavier rolls at other sushi restaurants. But Sushi Seki makes their nigiri rolls like tiny works of art on a plate. The flavors are so interesting and the fish is so buttery! Even non-sushi lovers may be converted. And they have some cooked options for the sushi-skittish.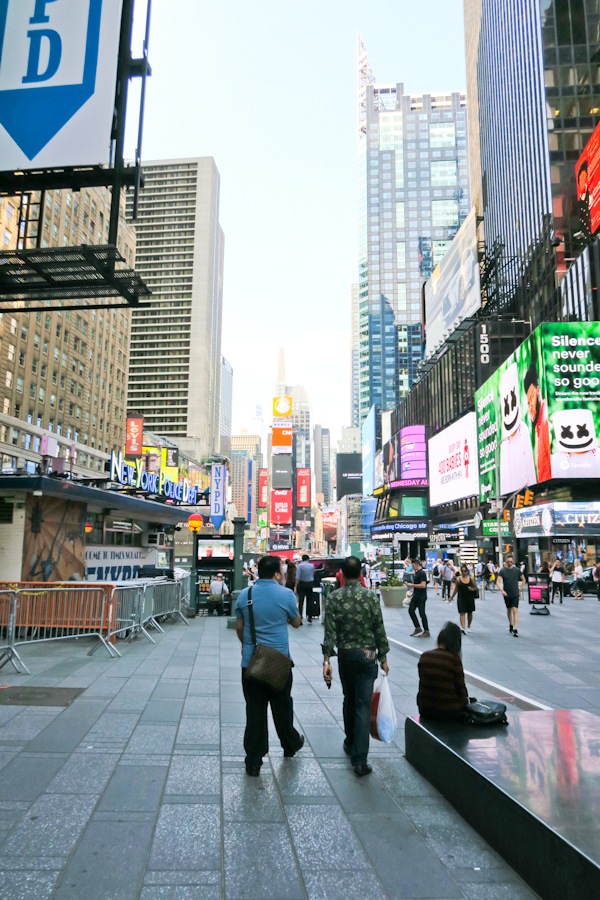 My buddy and I went to Sushi Seki to check out their restaurant week menu. We went to their Hell's Kitchen location, so we passed through Times Square on the way.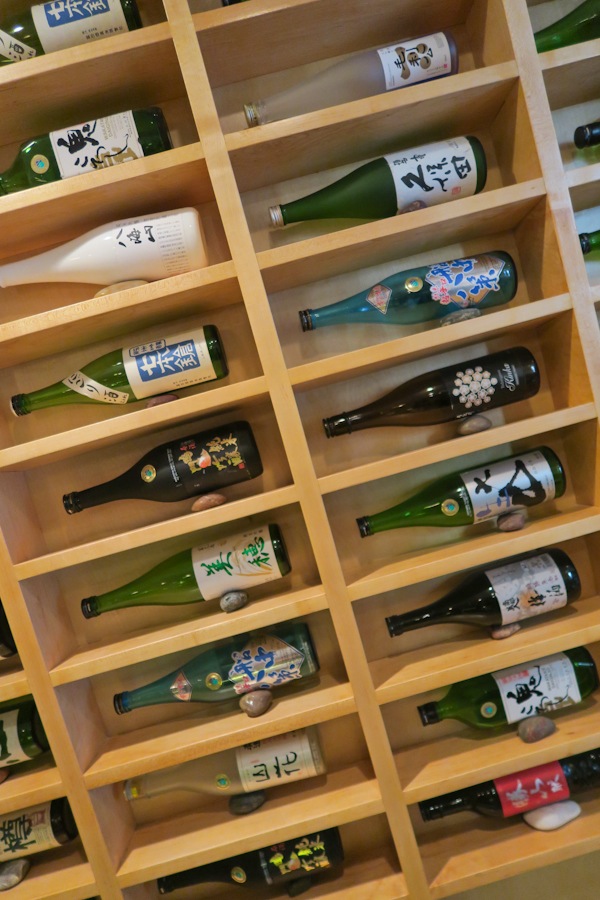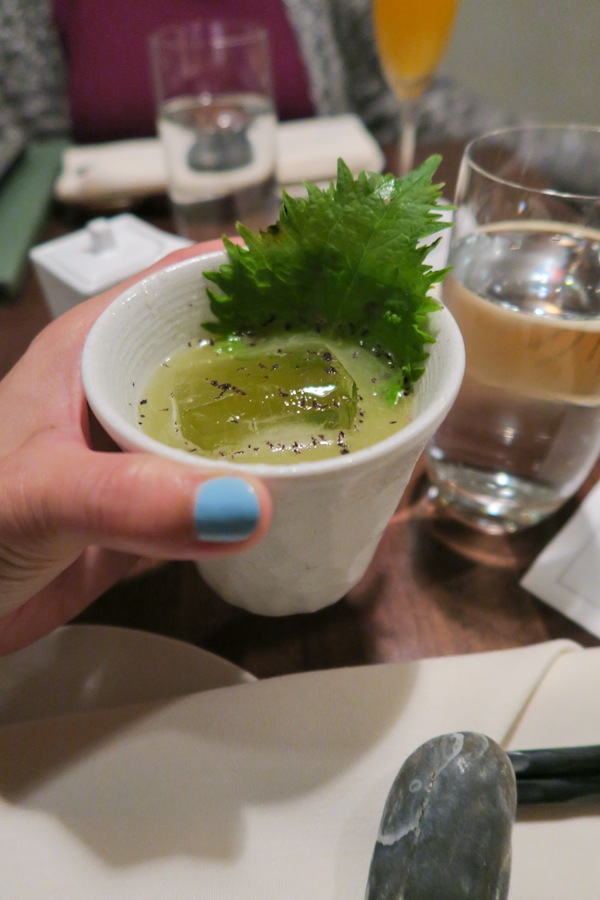 This yuzu cocktail is one of the best drinks I've had. It's so unique and delicious. I love the giant ice cube and the citrus-y flavor.
NYC Restaurant Week Menu at Sushi Seki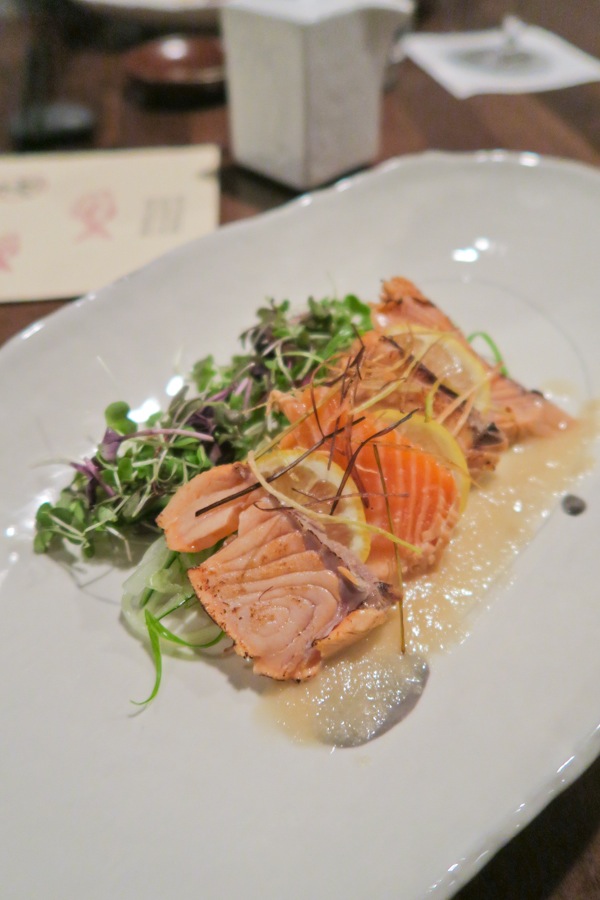 I chose the sashimi appetizer option from the restaurant week menu and the omakase sushi option for  the main event. I forgot to take a photo of the sushi, but I shared lots of video clips in the above video.
I've also blogged about this place before with photos of the sushi.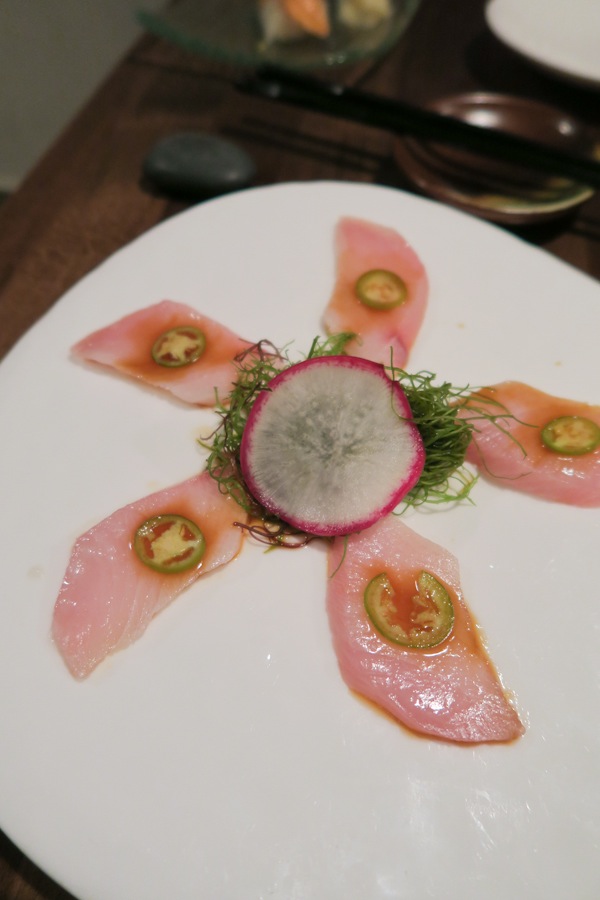 Since we were still a little hungry, we added on a couple more things. We shared this hamachi appetizer, which is like a rice-less version of the hamachi roll. A fave sushi roll of mine at Sushi Seki.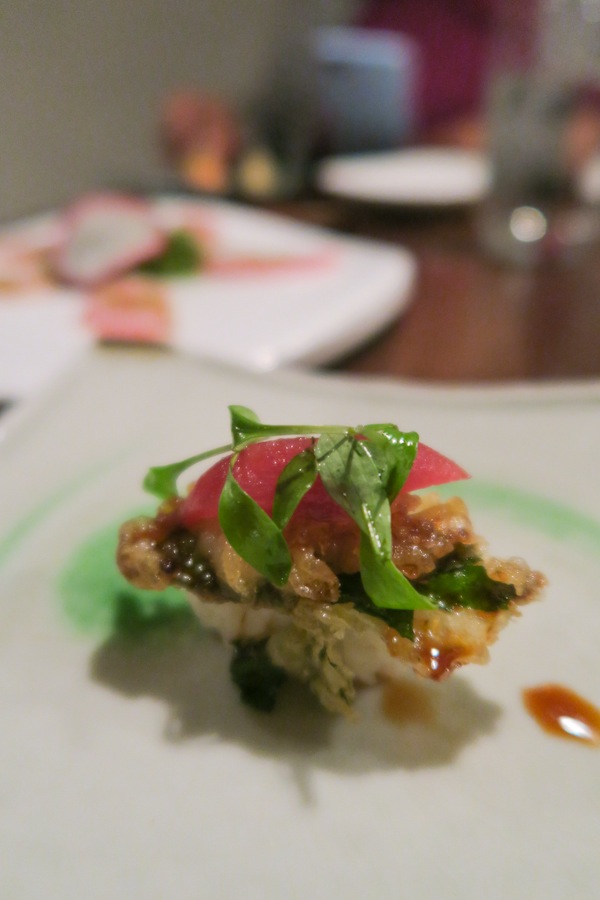 And I ordered one Kyoto roll as well. So unique and beautiful and tasty! I believe this roll features two types of fish: fluke and tuna?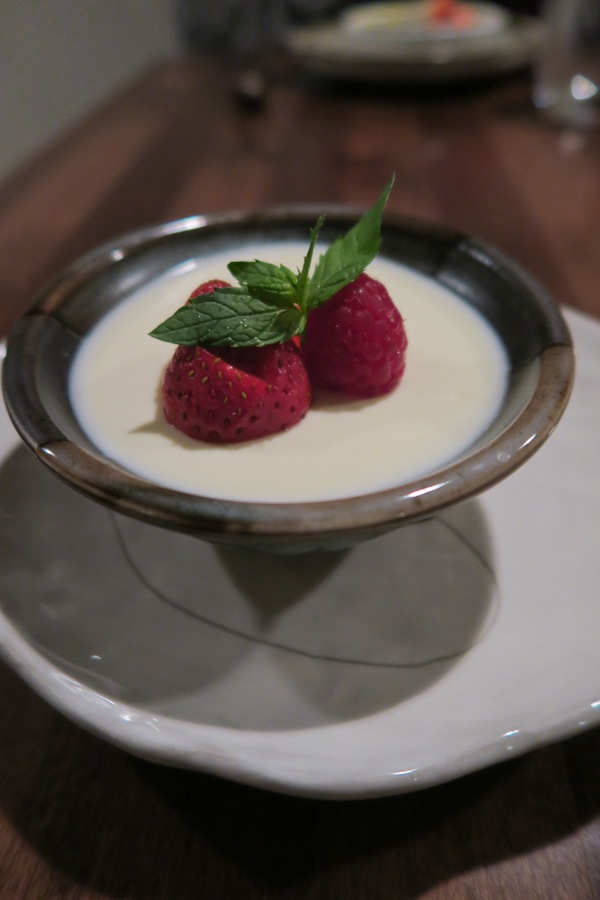 For dessert, I selected the shiso panna cotta from the restaurant week menu. This was pretty good, but the light shiso flavor was a little lost. I actually had the Sushi Seki restaurant week menu recently, and the matcha creme brulee was better. Yum! There's a photo of it on my Instagram.
Citizens of Chelsea
Citizens of Chelsea is a newer find for me. I feel like their food is really clean eating oriented, and I love how they don't drown their ingredients in excessive sauces or heavy oils. They let the whole foods speak for themselves. This is the kind of place you leave feeling light but satisfied.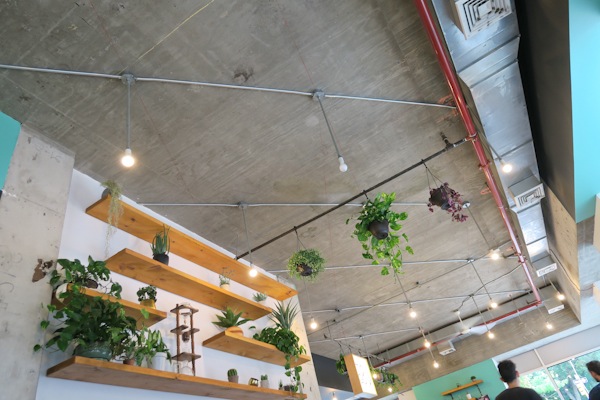 Loved the bright interior with plenty of plants around.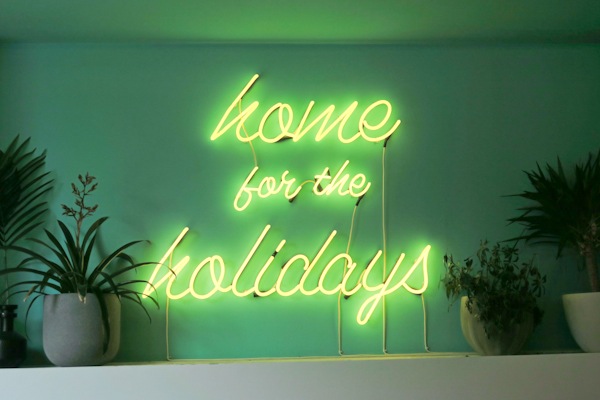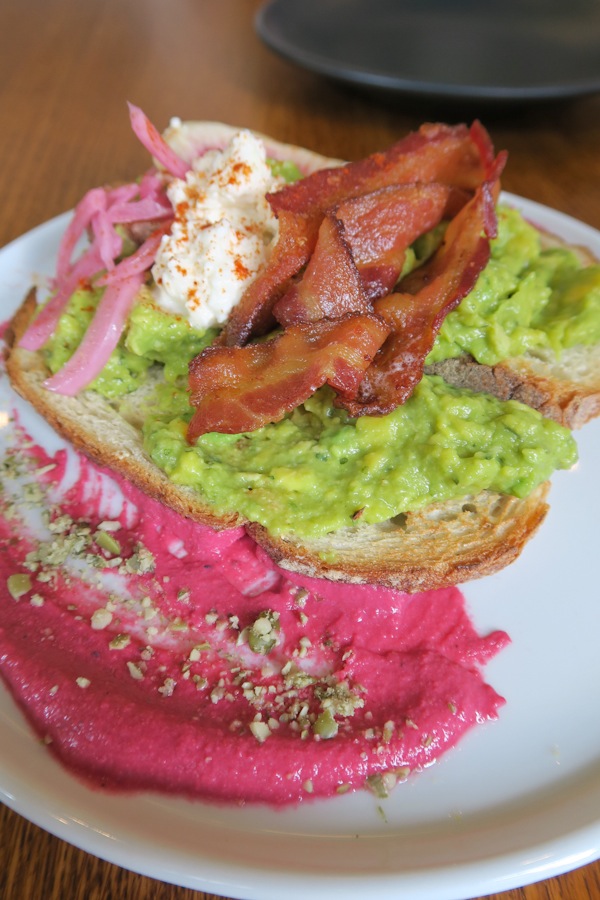 This is the Smashing Avocado toast with bacon added on top. I loved how they mixed in beets with this classic. And the base is sourdough bread.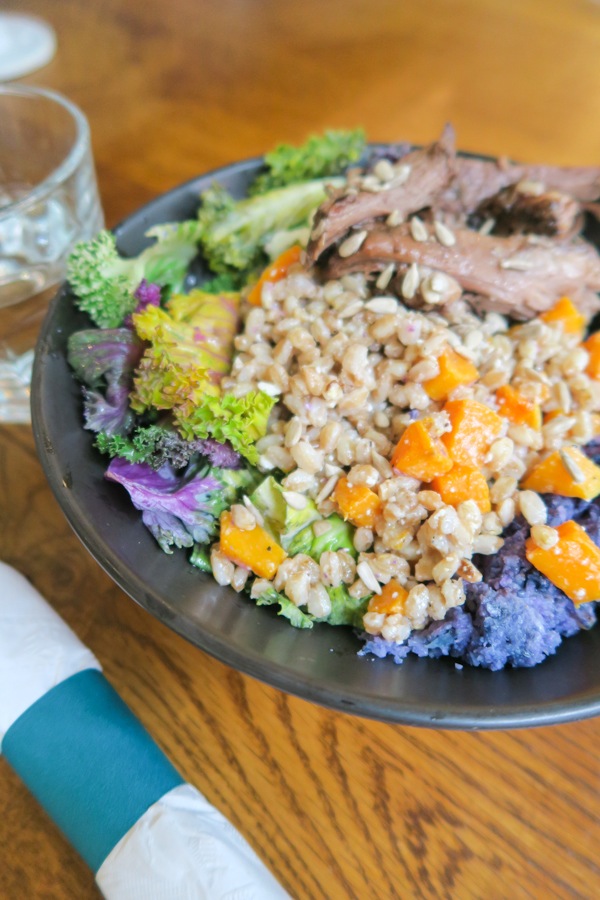 The Farmer's Bowl was my perfect kind of meal. Plenty of veggies with whole grains! The purple stuff is actually cauliflower by the way. There's braised beef added on top, as well.
Bean and Bean
Okay, so this isn't necessarily one of my top healthy spots in NYC, but they do have coffee and make for a great working session location. The inside is pretty quiet. For NYC – very quiet! And the coffee shop is also pretty spacious and open. There seemed to be a decent amount of outlets, and the wi-fi was pretty snappy.
Bean and Bean is also down the street from Citizens of Chelsea if you want to relax after your brunch / lunch. Since my video was What I Eat style, and I did a working session whilst filming, I thought I'd include Bean and Bean. Also for my NYC friends looking for great spots to hunker down with their laptop / iPad / a good book.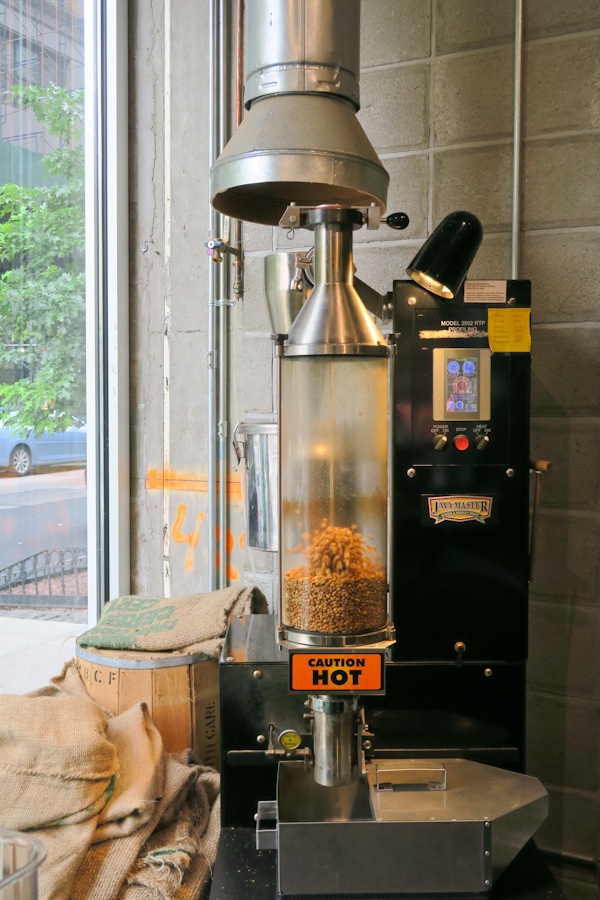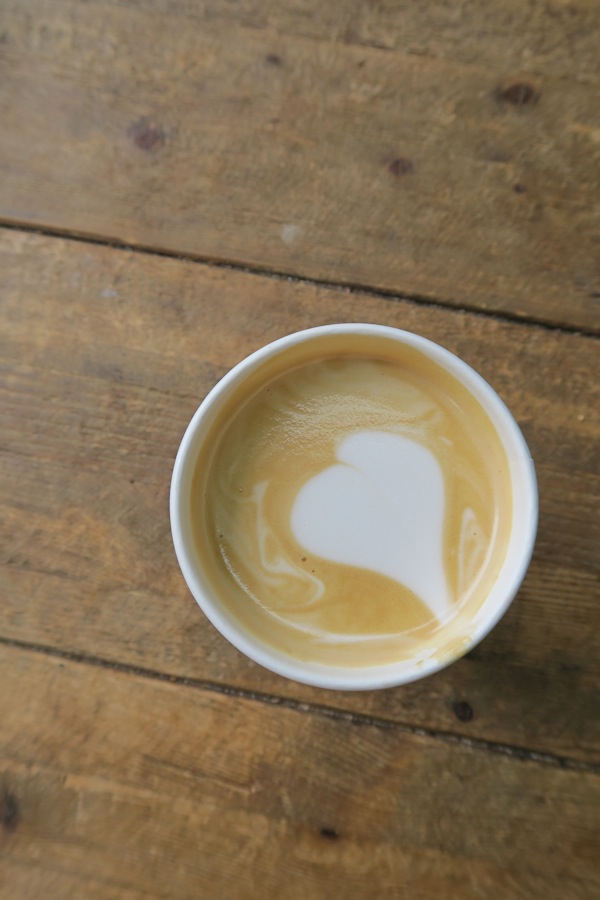 I got honey latte with almond milk. It was very good. So good (and I was so tired), I got two!
Westville Chelsea
I've blogged about Westville multiple times. This is the restaurant I've most frequented in NYC. And for good reason. My favorite healthy feature of this spot is…the vegetables! They have a huge list of veggie options, they try to source locally, and the vegetable portions are pretty darn big.
As I've gotten more into healthy eating, my larger portions of meats and grains have given way to larger portions of vegetables. I love a plate that is half veg these days. Or more!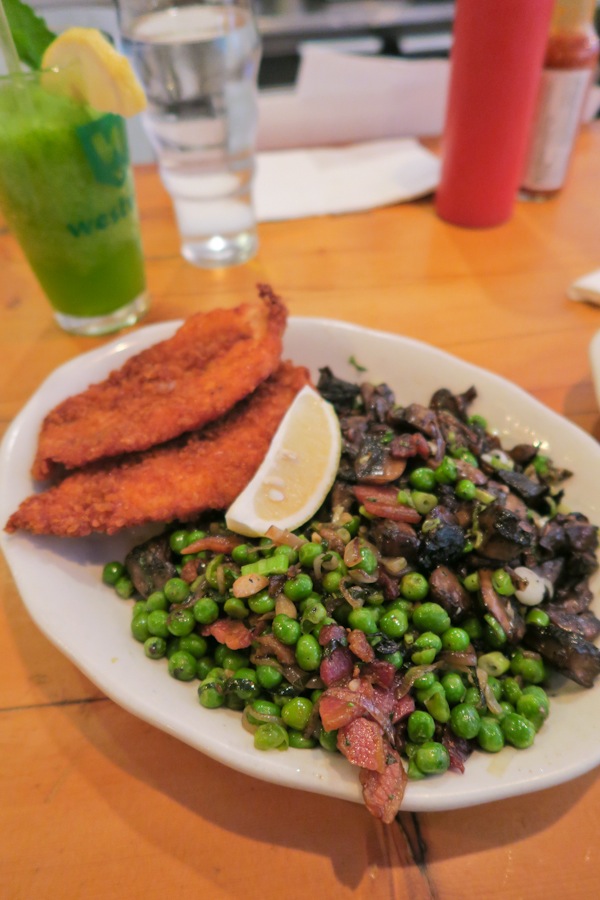 While the crispy chicken cutlet may not be "healthy", it is quite tasty. Make sure you get the lemon dill sauce, though. They have grilled options if you really want. I will say that this chicken is pretty light for fried chicken. You know how some are drenched in oil? This version is not. It's lovely.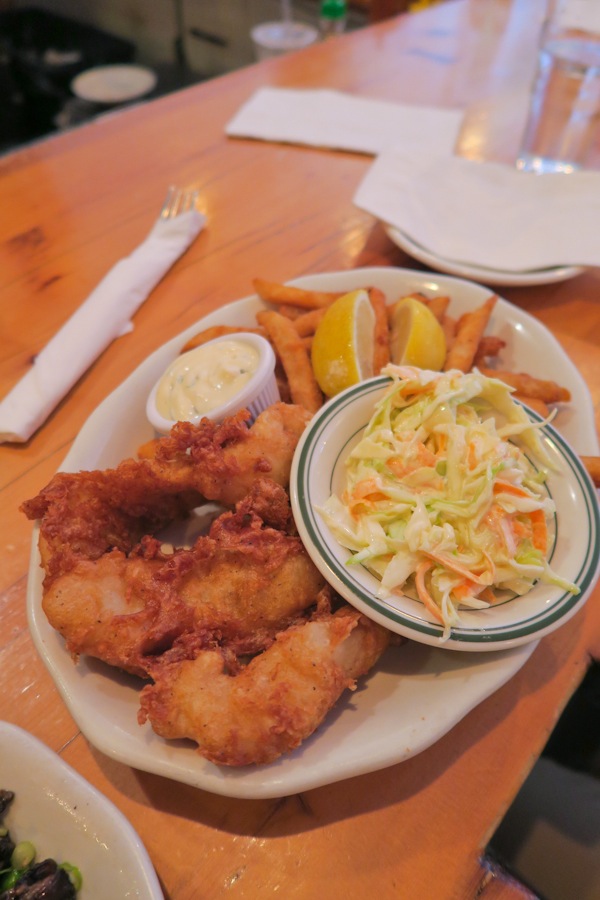 And I split the chicken along with the fish and chips. Okay, not sure anything on this plate is super "healthy", but for those of you health-food lovers with friends who want non-health food, Westville has a little something for everyone. How about that? Haha!
More What I Eat Posts
Click here for more What I Eat posts
Healthy NYC Restaurant Suggestions?
Do you have a favorite healthy NYC restaurant? Leave me a comment on this blog post or on the video. I'd love to check it out!
Thanks for stopping by!