*UPDATE post-ZinCon: My ZinCon vlogs and blog posts are up! Read and watch my 2018 ZinCon experience starting here: Zumba Convention 2018 Day 0*
*UPDATE: ZinCon 2018 Registration is now open! Click here to read my registration tips*
Interested in attending Zumba Convention 2018? Well, here's the first thing you need to know – the Zumba Convention 2018 dates!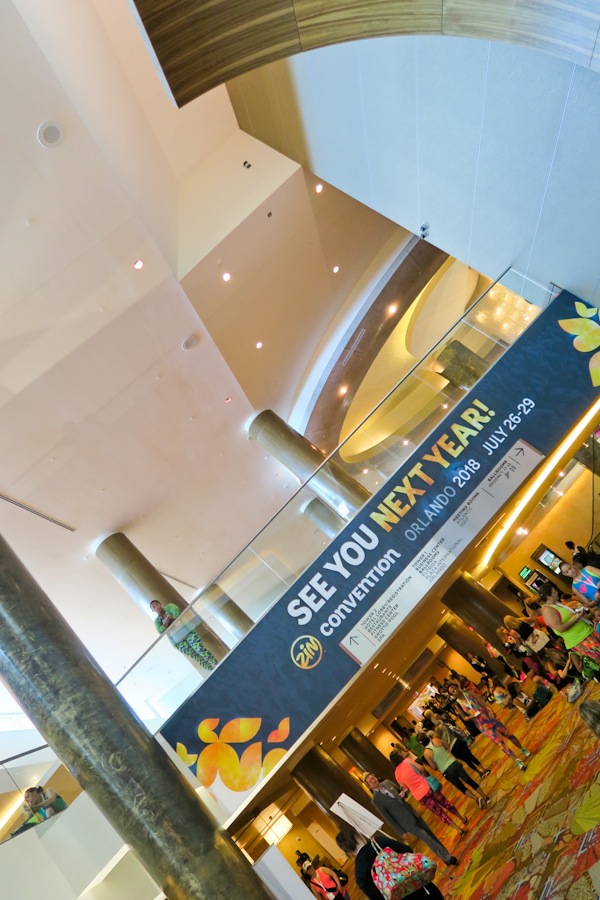 What are the Zumba Convention 2018 Dates?
Zumba Convention 2018 will be held in Orlando from July 26-29, 2018.
Where Is Zumba Convention Held?
Although there have been ZinCons held around the world, the 2018 event will be held in Orlando, FL. Though the exact location hasn't been published yet, the event typically spans the Hyatt and Orlando Convention Center. In some years, there have been sessions at nearby hotels, the Rosen and the Hilton.
What Is Zumba Convention Like?
The best way for me to tell you what ZinCon is like is to show you with my vlogs. In 2015 and 2017 I filmed a daily vlog for each day of the event. And even some before/after travel footage. You can watch those videos via the following playlist or by checking out my YouTube channel:
You can also click here to check out my Zumba Convention page, which has links to my past ZinCon blog posts if you want to see photos from past events and read about my experiences attending every year since 2011.
More Questions?
Be sure to check out my Zumba Convention FAQ page where I may have already posted the answer to your question.
If you don't see an answer, feel free to leave a comment on this post or contact me here, and I'll do my best to reply as quickly as possible.
***
Thanks for stopping by! Hope you found this post helpful. If you did, please consider sharing it with your fellow Zumba friends. There are some buttons at the end of this post you can use to easily share it via Facebook, twitter, or even email!
***
Note: I'm not affiliated with Zumba or Zumba Convention. I'm just a big fan who has attended seven ZinCons at the time of this blog post. I thought it would be helpful to share some of the tips and tricks I would have loved to have had when I first started attending.