Hi friends! My latest What I Ate Wednesday started out normally but turned into a sick day. I figured it may be helpful to share what I eat and drink to feel better when I'm under the weather. So here are photos and a video for just that!
*VIDEO* Sick Day Foods to Feel Better | What I Eat in a Day
Click here to watch the video if the above player doesn't work.
Foods to Feel Better – From the Video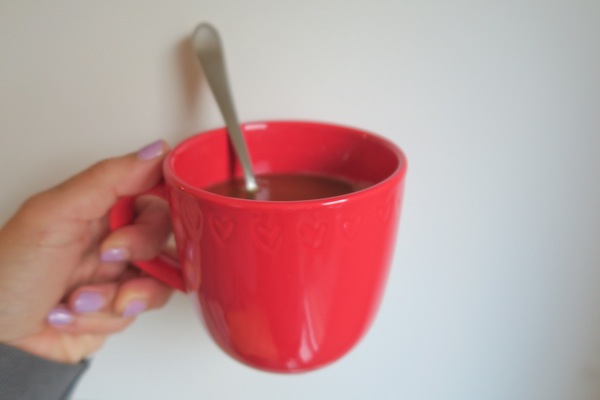 Coffee + vitamins happen first thing in the day.
My dad tells me that probiotics are good for getting well and even suggested I double up by taking the two I currently take again at night.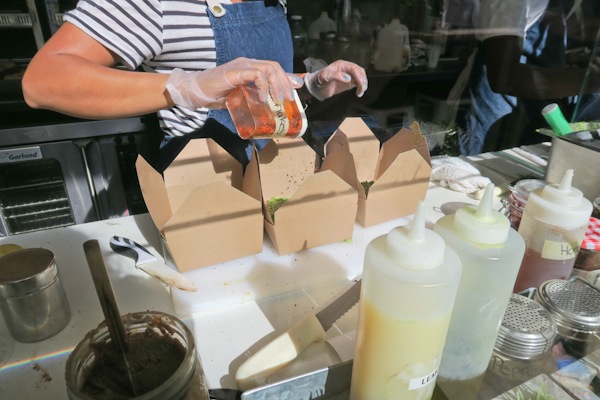 Floating red pepper flakes. I love a good action shot.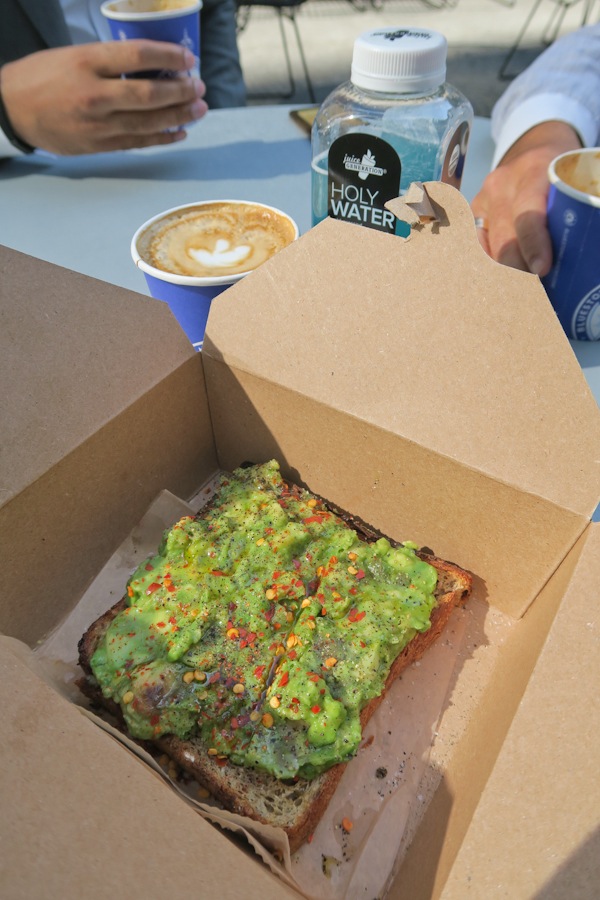 I had my usual avocado toast and almond milk flat white from Bluestone Lane Coffee. At this point, I was feeling a little ill but was pushing myself to have a normal day.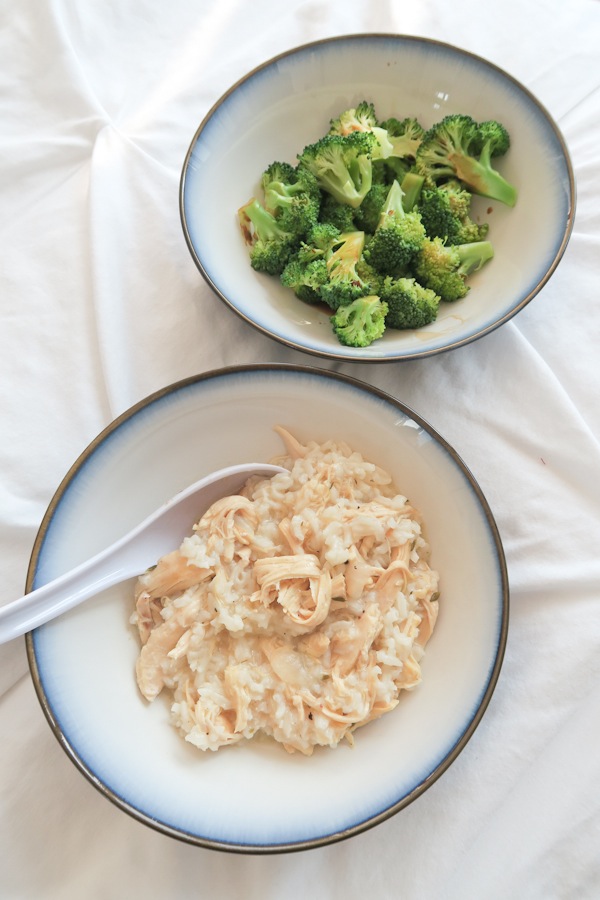 But eventually I knew it was time to make the call and admit I was sick. Boo!
I made a big batch of my mom's chicken and rice get well soup – click here for the recipe. I think the recipe calls for two chicken breasts, but I used three so I had a little more. It's a very easy recipe to adjust.
I did add too much rice for the amount of water in the pot. So that's why it looks so thick. I like a little more broth typically, so I'll stir extra chicken broth in when I re-heat leftovers.
Vegetable nutrition is another thing I seek. This is steamed broccoli with a drizzle of soy sauce.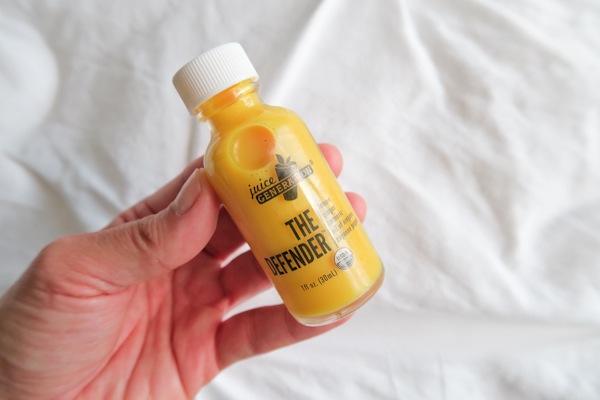 And I'd been feeling something coming on, so I had luckily purchased two juices from Juice Generation: The Defender shot and Holy Water.
The Defender was definitely a jolt to the system, but worth it. I've read that these ingredients can be natural cures for cold and flu and overall good for immunity. And the Holy Water had different ingredients like tulsi holy basil, which is said to be stress-reducing among other benefits. And the coconut water of the latter drink was great for hydration.
My mom would always tell me to have as many liquids as I could to flush my system, so hydration is a big thing I focus on. I like to have lots of water, coconut water, and hot tea with honey. My favorite teas when I'm under the weather are Celestial Seasonings Sleepytime and Tulsi (original).
Foods to Feel Better – Bonus Photos
After the day I filmed my sick day eats, I took some photos of other things I was eating to get well. So, I thought I'd share some bonus photos and tips.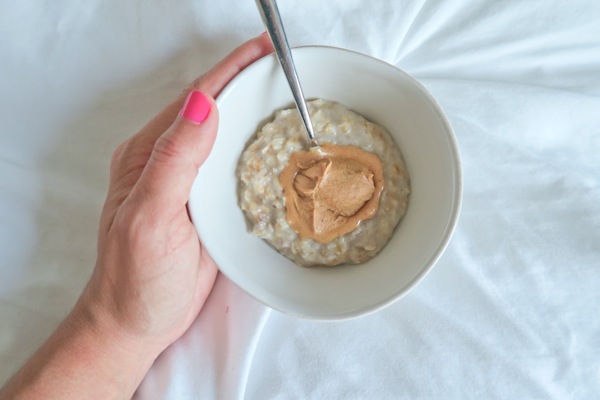 I've read that oatmeal boosts immunity, so I turn to this quite a bit if I'm sick. It's also easy on the stomach. I had a small bowl of stovetop oatmeal with chia seeds simply sweetened with honey, plus a spoonful of creamy peanut butter on top.
Want to make stovetop oatmeal? Click here for my video showing you how!
I went back to Juice Generation on my way back from work the next day to pick up more fruit nutrition. Another one of The Defenders.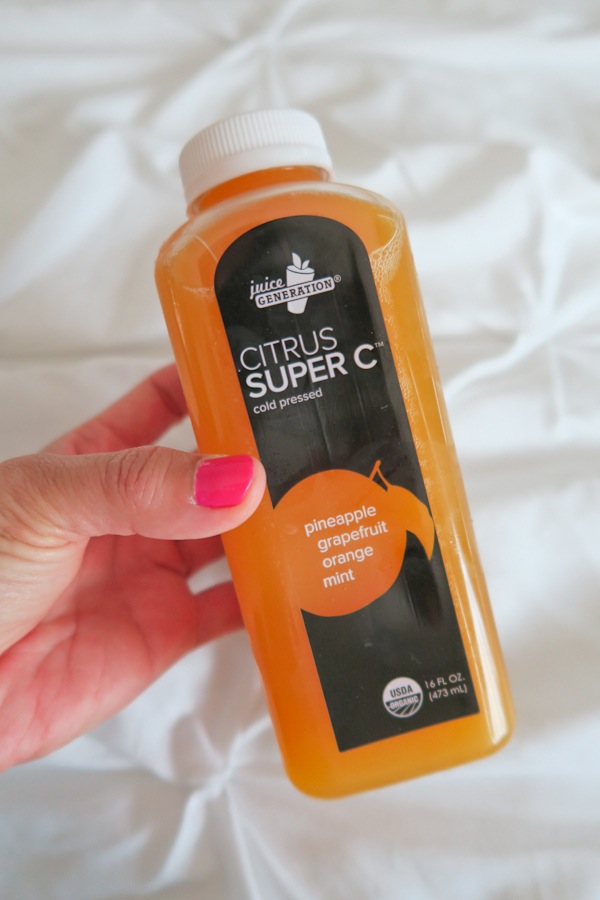 Plus this Citrus Super C to boost my vitamin C for the day from natural fruit and plant sources.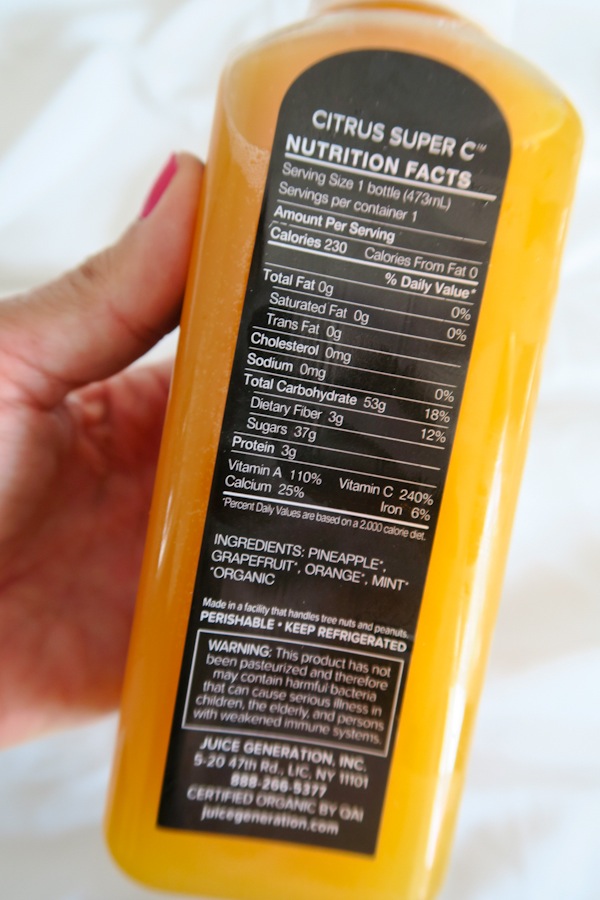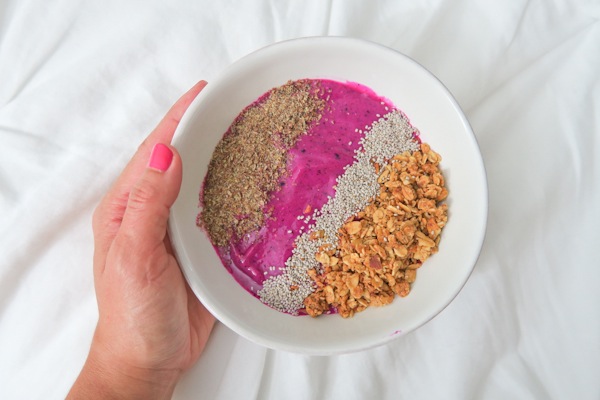 And smoothie bowls are always a good way to pack a lot of health boosting nutrition in one meal.
This is a pitaya bowl with ground flaxseed, chia seeds, and granola on top. In the smoothie: Pitaya Plus organic pitaya puree, frozen blueberries, frozen banana, frozen papaya, and Whole Foods unsweetened almond milk.
Want to make a pitaya bowl? Click here for my latest pitaya bowl recipe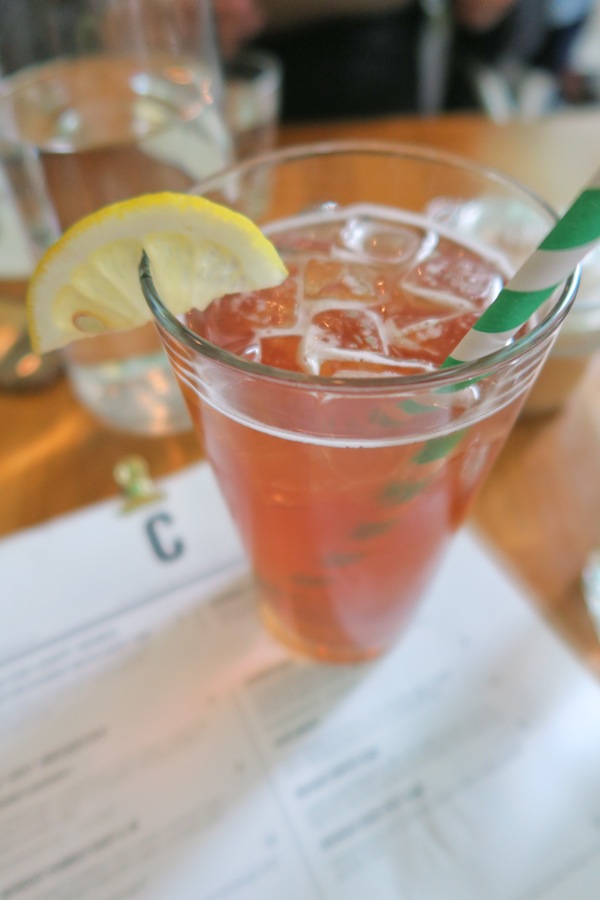 And I've heard kombucha is good when you're under the weather. But a google search didn't yield any articles from big sites stating this, so I don't have anything to share just yet. I'll let you know if I find anything!
More Food Posts
Click here for more of my What I Eat posts
Click here for What I Eat when I'm stressed out
Thanks for stopping by!