Hi Friends! I escaped the concrete jungle to Woodstock, NY for a cabin getaway with some friends. Here's a post and video about our trip. It seems easier to include many more shots in the video than the post. I tried to pick the best pictures without overwhelming this post with too many. I think there are…27 photos total? Quite a few for one post. And I had more that I wanted to share with you. But didn't think you'd be interested in a multi-post. All that to say, definitely check out the video. There may be a couple exclusive scenes. Oh like visiting the bread factory. Was that heaven or what? #teamcarbs
*VLOG* Cabin Weekend Adventures
Click here to view the cabin vlog if the above player isn't working.
Friday Travel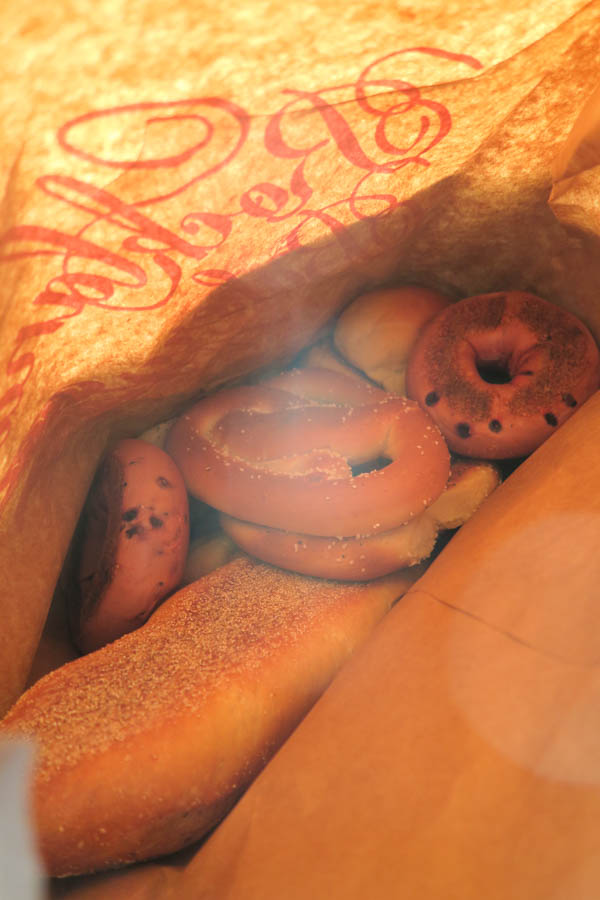 I took a half day from work on Friday so we could leave the city early. This was good because traffic was already pretty crazy by the early afternoon. And we had time to visit Rockland Bakery. This place was SO cool. You have to see the video. You get to walk into the back of the factory and pick fresh baked bread right up and into your shopping bag. We dug right into our goods – pretzels and bagels. They were so warm and delicious. Yum!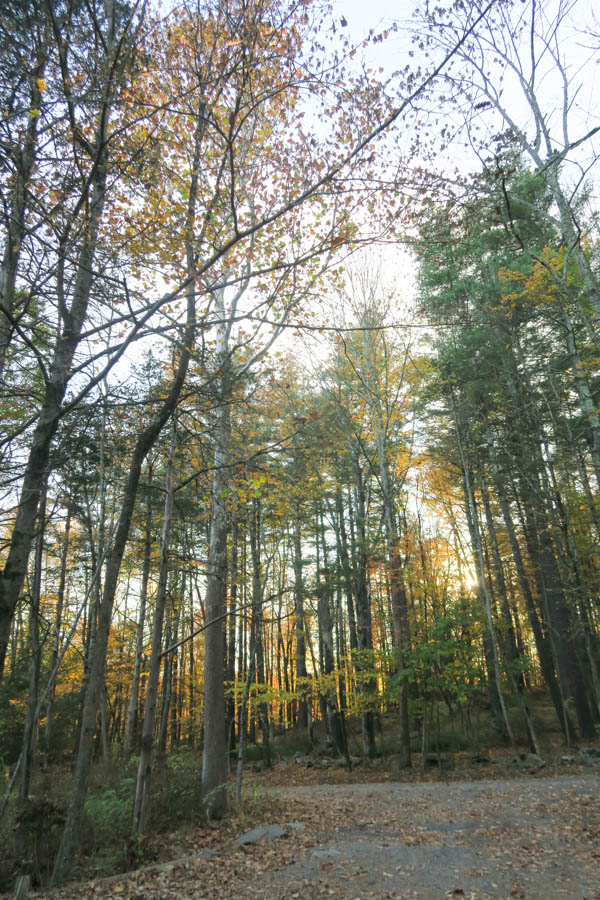 The NY mountains remind me so much of home. I loved seeing all the trees, greenery, and changing leaves around.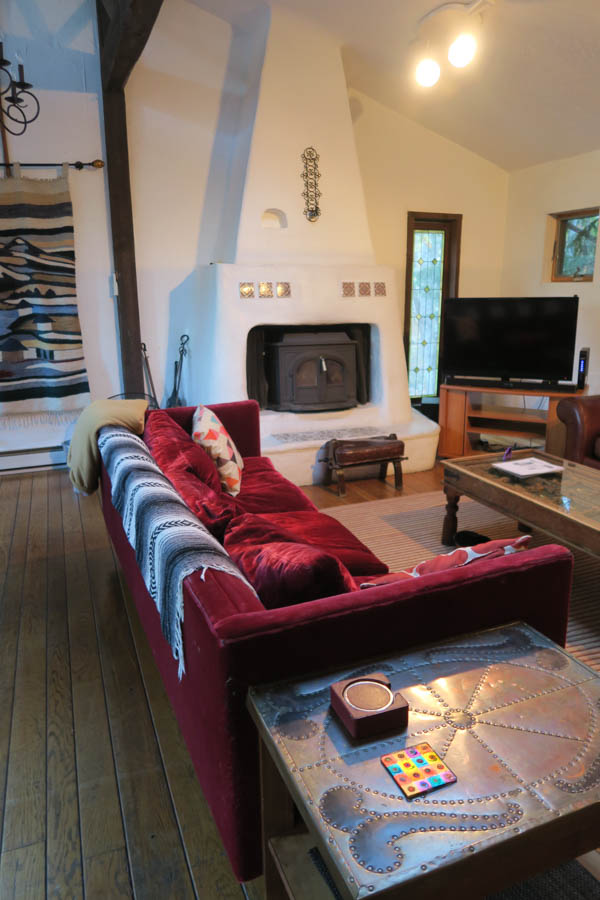 Our cabin was super cute and the perfect size for our group.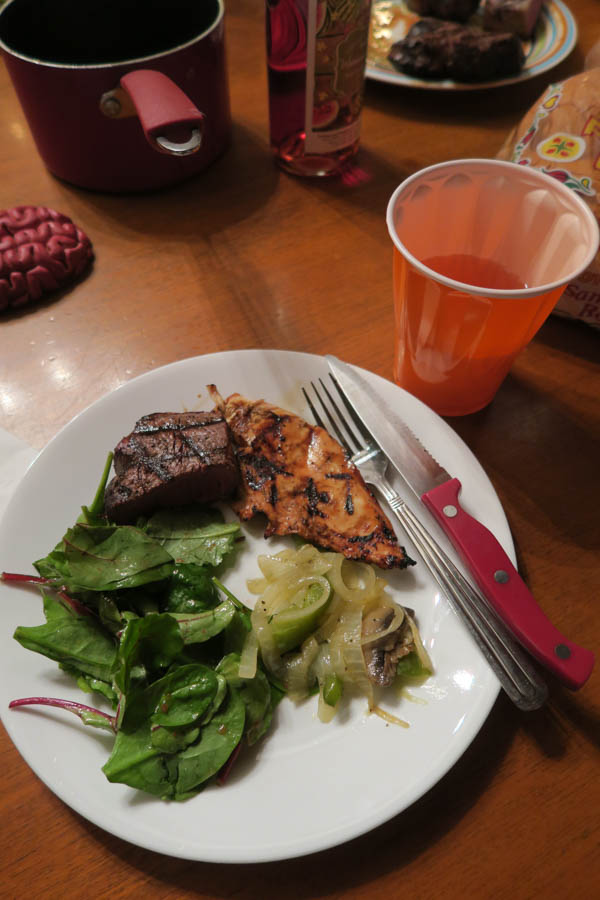 Doug whipped up dinner for us on the grill.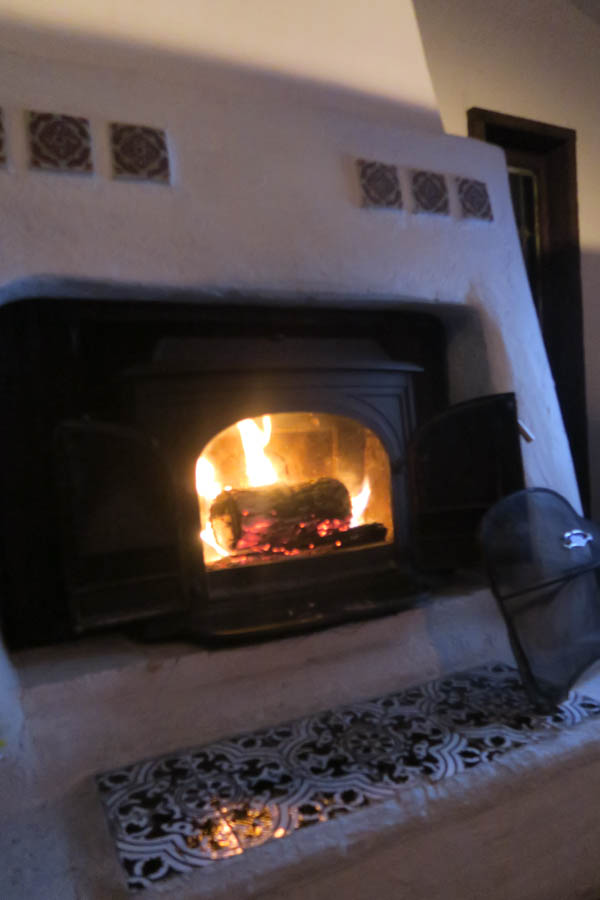 And we got to enjoy this beautiful fire whilst starting Stranger Things season 2. I hadn't ever seen the show, though it was in my Netflix watchlist. I'm hooked! What about you?
Saturday in Woodstock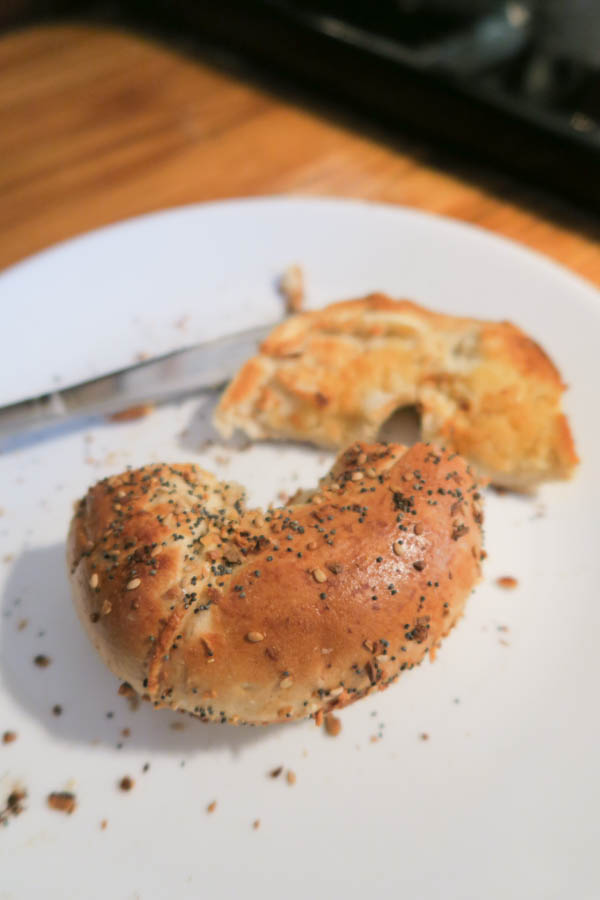 For breakfast, we had…what else? Bread! I had an everything bagel toasted with salted butter.
And I brought some of my coffee with me to share. It was perfect on the back porch with the crisp fall air.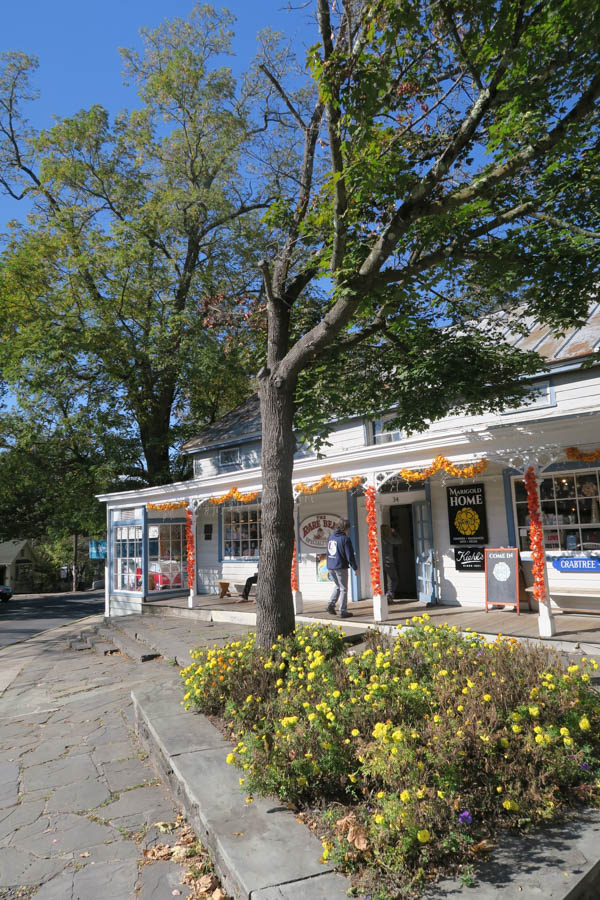 After chillin for a bit longer, we headed into Woodstock for brunch/lunch.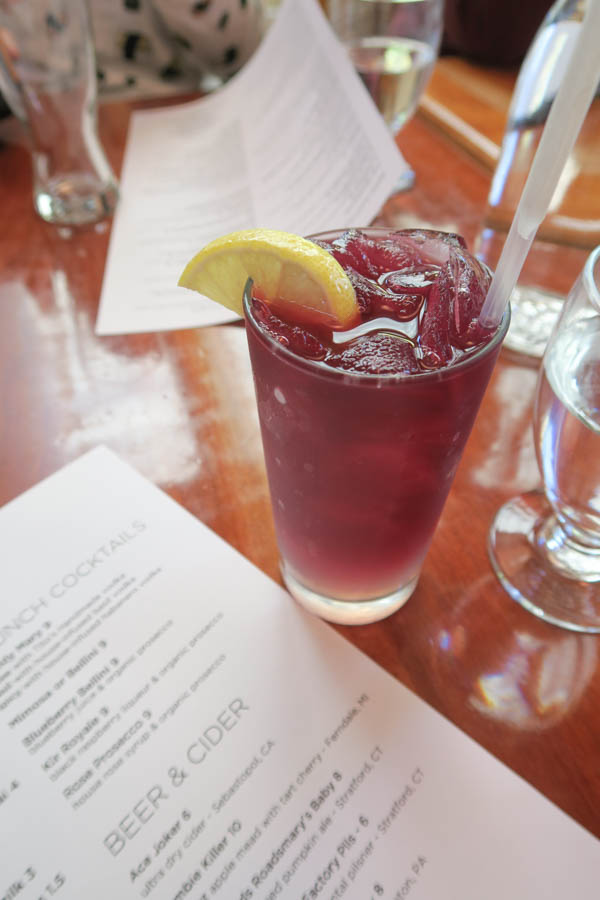 We went to Joshua's. I started with a blueberry lemonade.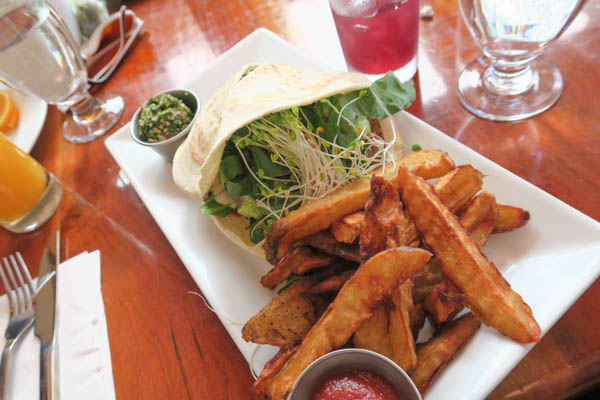 And I was feeling more lunch-y, so I got the "Super Falafel" with fries. It was very good. So was that lemonade!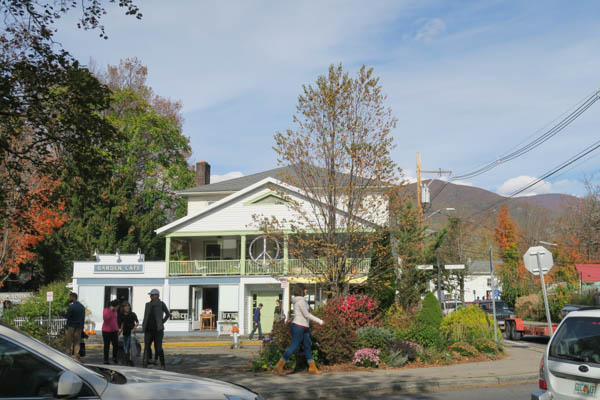 Downtown Woodstock is so cute!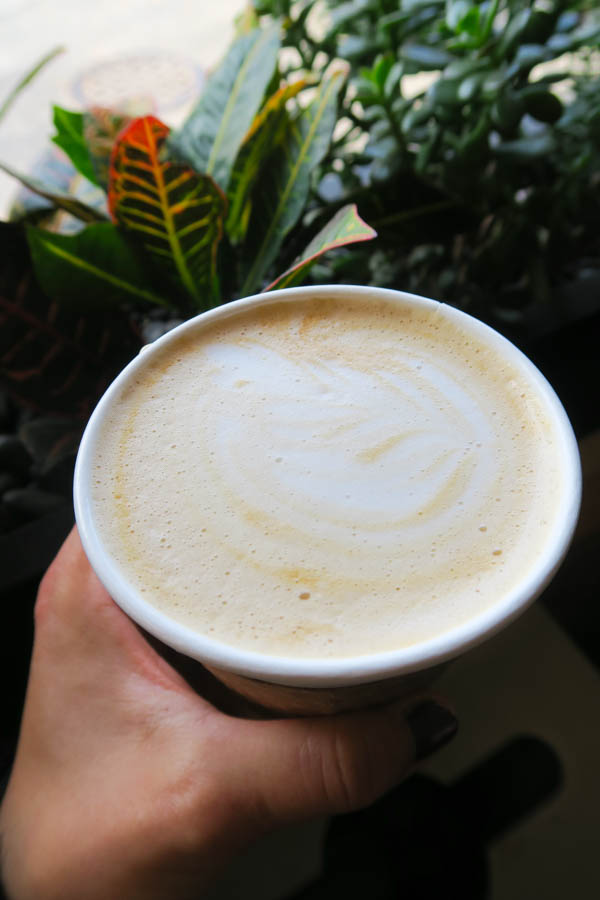 We next headed to Bread Alone for caffeine and treats. They made a lovely almond milk latte. The foam was perfect.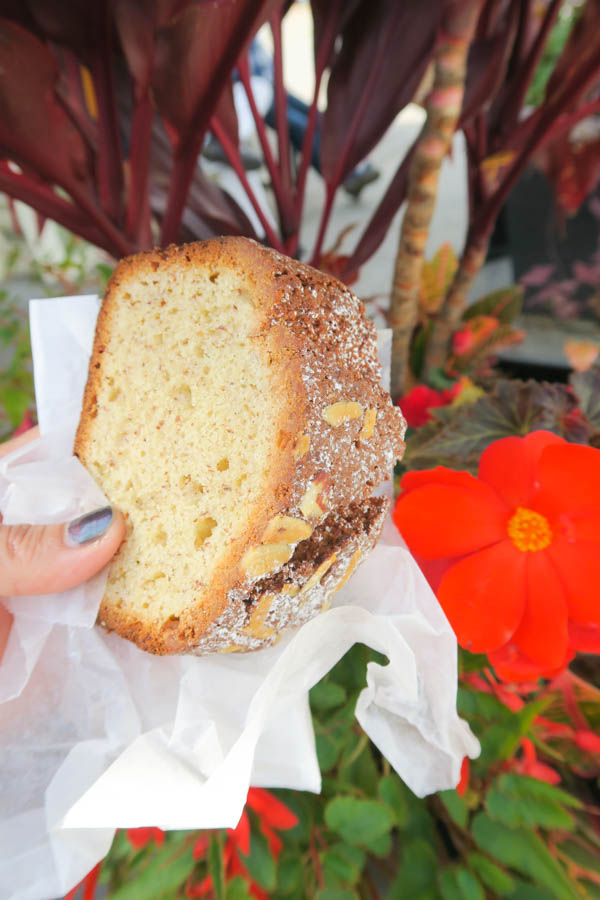 I had that, unsweetened, with some of this cardamom almond pound cake.
And Hilda shared some of her morning bun with me. Look at those layers!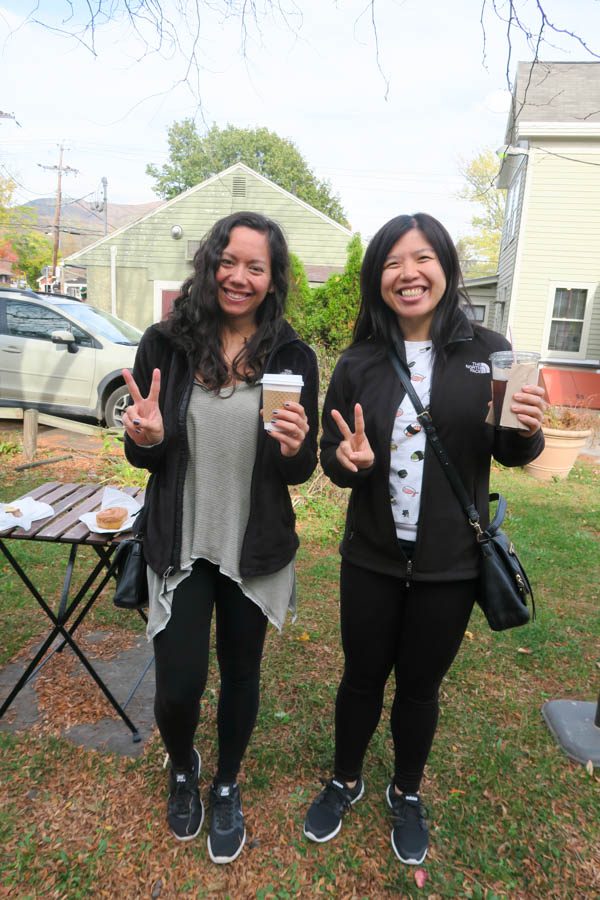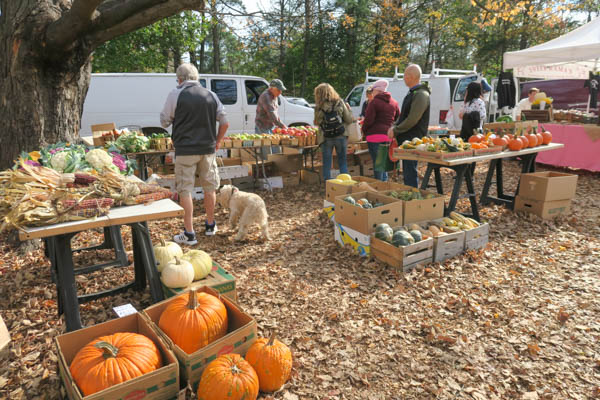 We also found this cute farmstand where I picked up some veggies and an apple.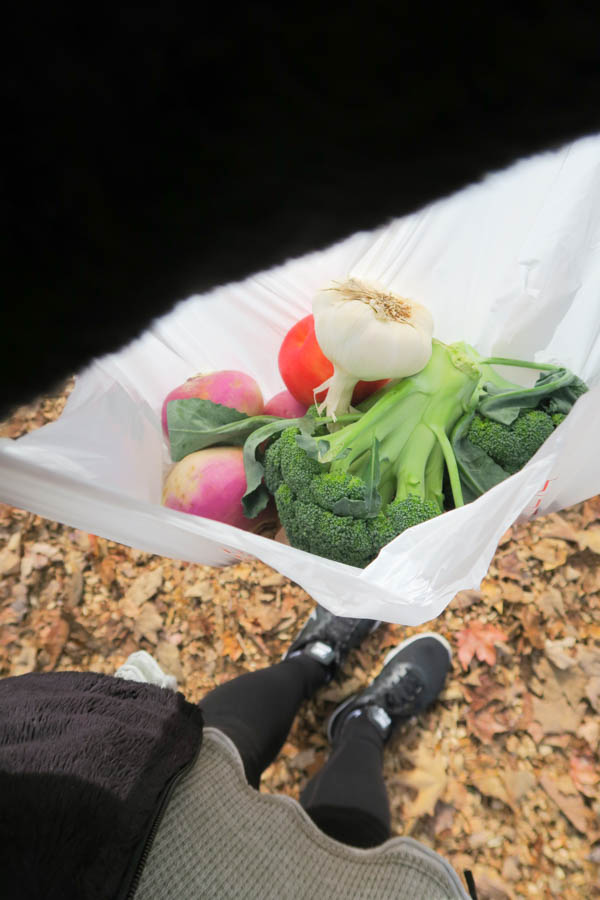 My veg haul. I filmed my whole haul in the video btw if you want to see everything I got.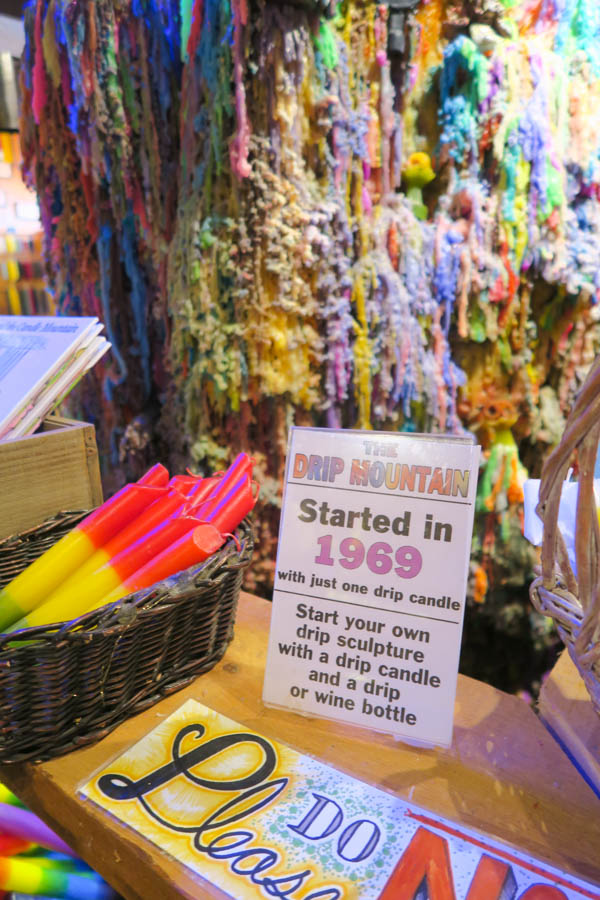 I got some really cool new candles at the candle store, Candlestock. They had so many great options! I really had to be selective because I wanted to bring back so much more.
I dug into the apple as soon as we got back to the cabin. It was juicy and delicious.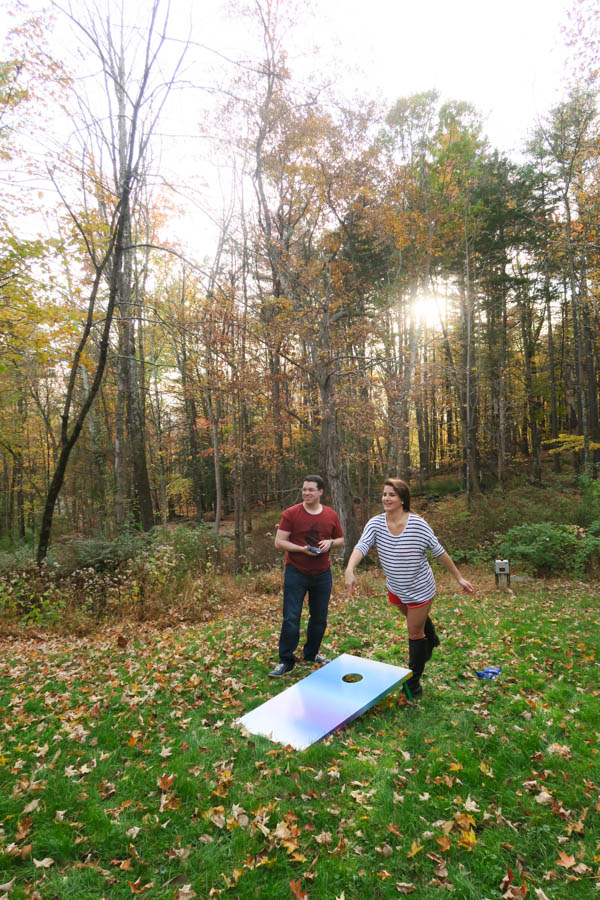 And we hung out at the cabin for a bit before dinner.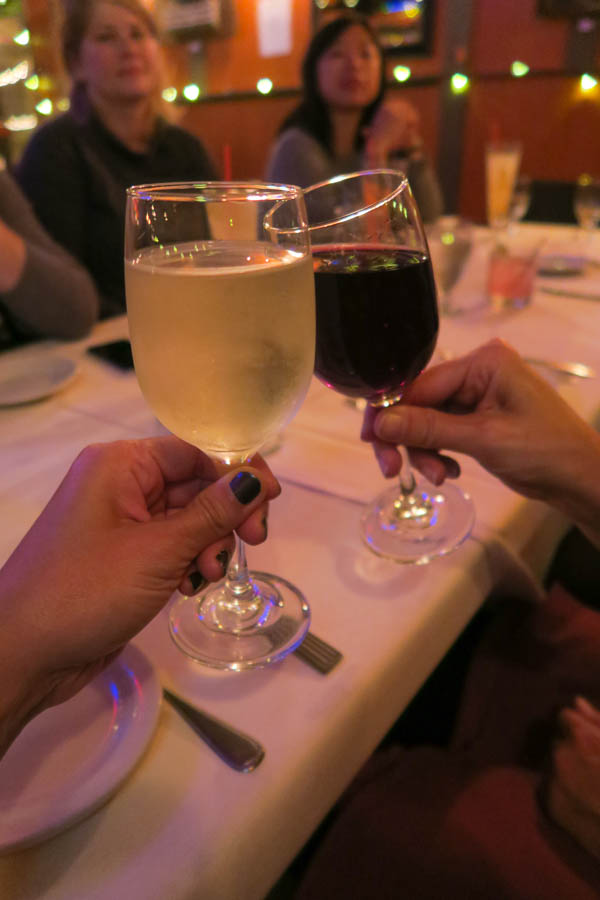 We visited New World Home Cooking that evening.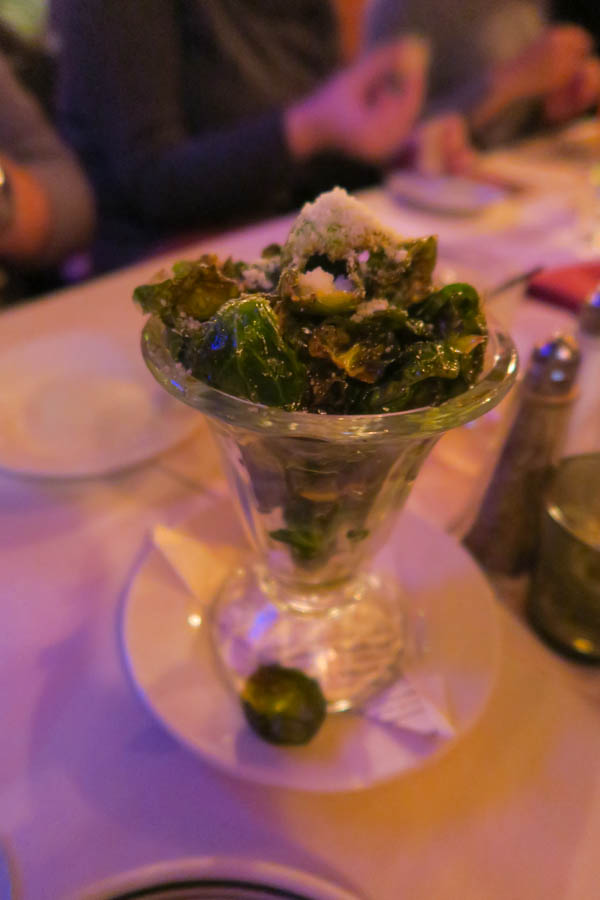 We started with a bunch of appetizers, like these crispy brussels sprouts.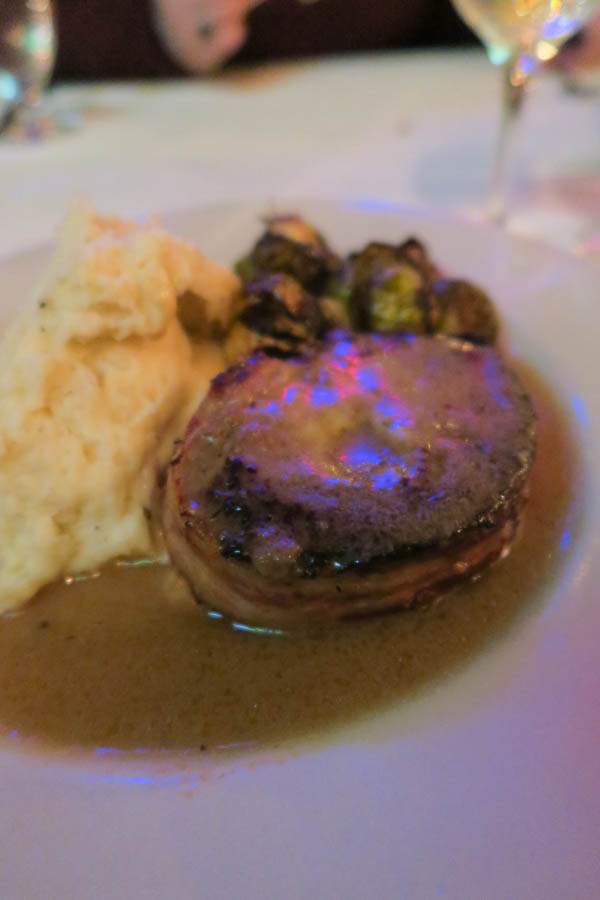 For my entree, I had the smoked gouda stuffed meatloaf with mashed potatoes and brussels sprouts.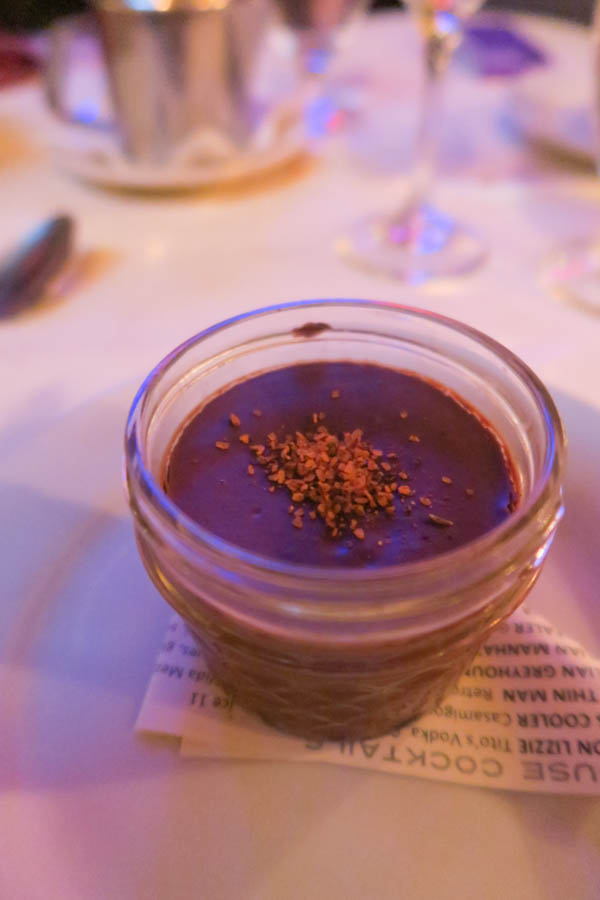 And I couldn't resist this mini coconut chocolate dessert pot. It was sooo good!
We tried to finish the rest of season 2 of Stranger Things after dinner, but didn't quite make it. Oh well, I've already started season 1, and I may be re-watching season 2. Not sure if I want to pick back up where we left off or keep the continuation going.
Sunday Departure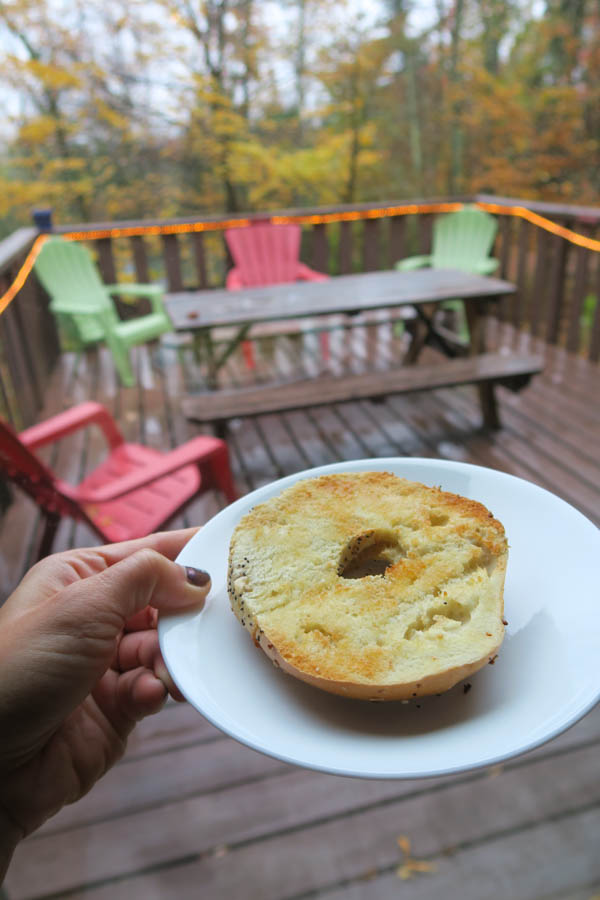 On Sunday, I enjoyed some of the last of our bread.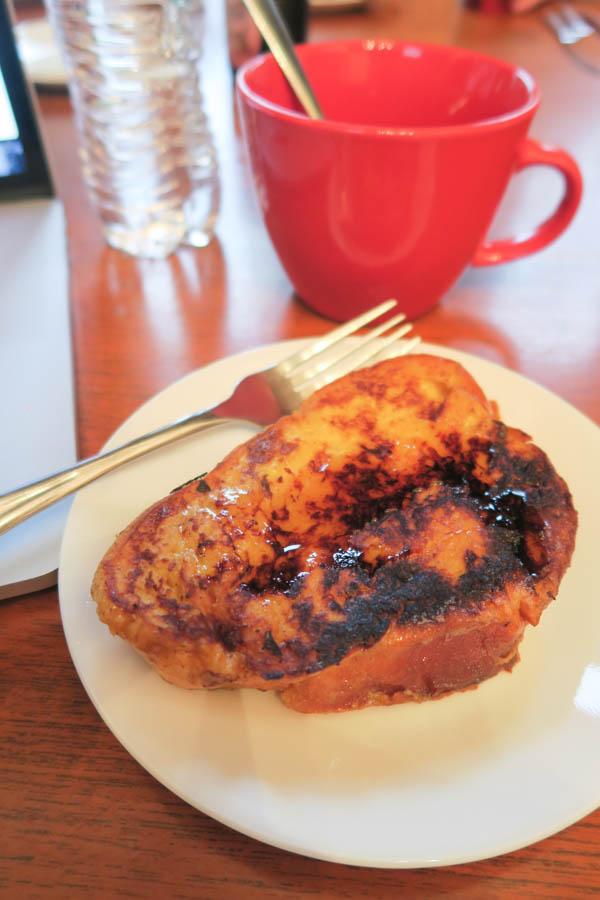 And Hilda made egg nog French toast for us. She was super creative because we didn't have milk, so the egg nog was the susbtitute.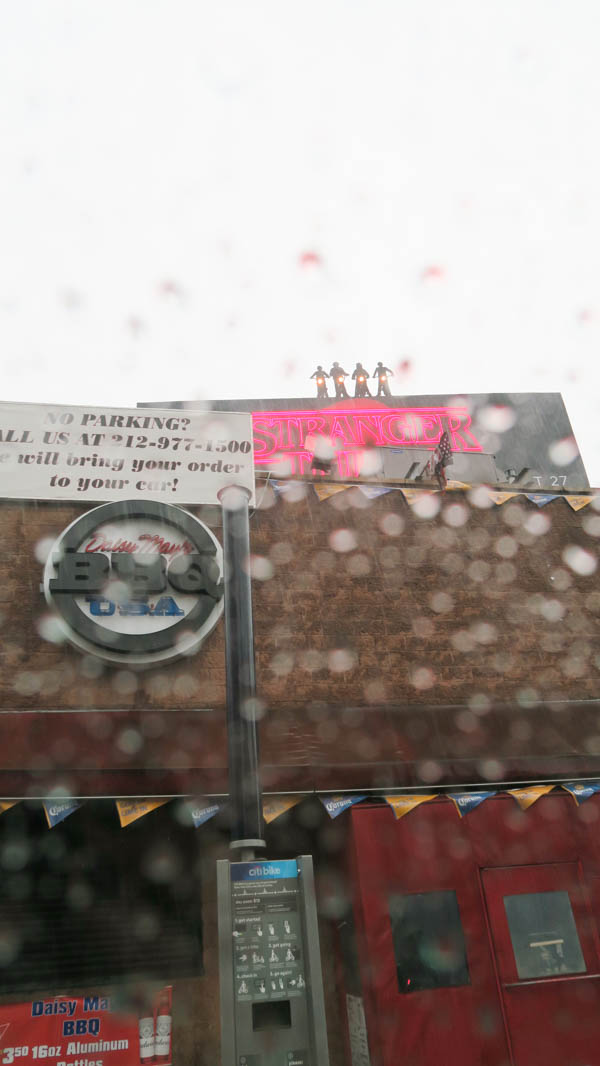 It was a cold and rainy drive back. And just as we got back to Manhattan, someone noticed this Stranger Things sign. Perfect since that was a big piece of our weekend!
More Eats, Etc.
Click here for more Eats posts/videos, which include tons of food and other randomness. lol
Are you a Stranger Things fan? Who is your favorite character?