Hi friends! I spent a fun day in Williamsburg and wanted to share some highlights with you. I was there for a super long working session with a friend. As I like to do these days, I biked there. It was brisk. Brr! It's definitely getting cold in NYC, guys. I should have worn a different jacket. Lesson learned. Oh, and biking gloves. I need those too. Anywho, our session went from about 1 to almost 7. Whoa! Fun things ahead though. Stay tuned.
*VIDEO* Williamsburg Adventures Vlog: Eats, Marathon, Mini Natural Beauty Haul
Click here to watch the video if the above player doesn't work.
TCS NYC Marathon 2017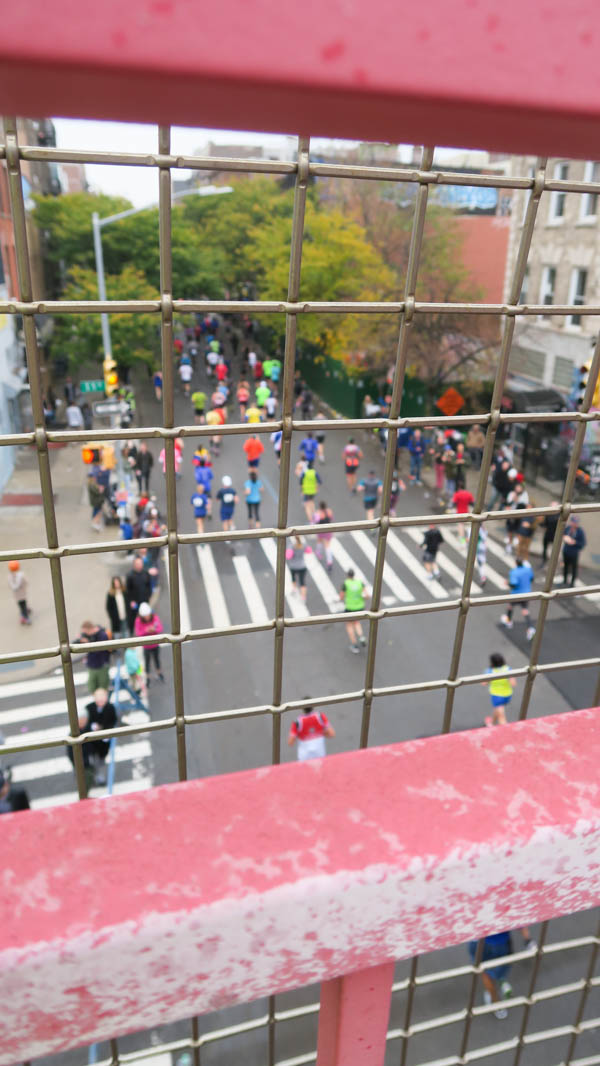 As I was crossing the last part of the Williamsburg bridge, I noticed a small group huddled to one side. They were watching the marathon! I pulled over to take a couple quick photos to share with you. And a mini video clip, too, of course.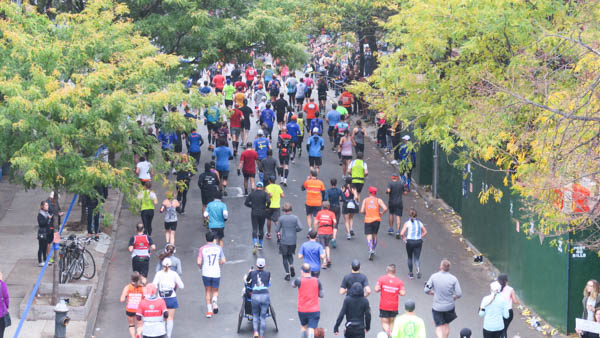 It was so cool standing right over where the marathon was happening. Such a cool view!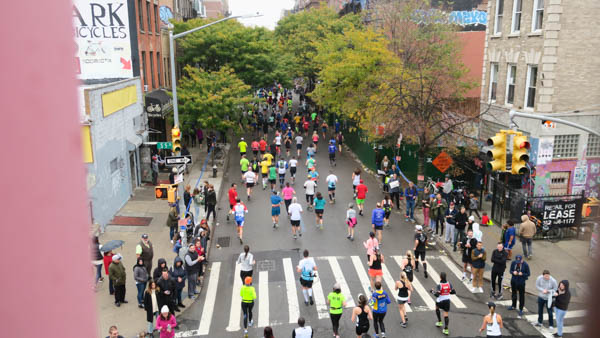 The only kink? I had to cross this later to meet my friend for brunch! I asked a police officer how to do it. His suggestion? Run with them. Seriously. Because if you cut straight through, you inevitably slowed someone down. And that was the last thing I wanted to do. So, ran with them I did. I found a gap and then I sort of zig-zagged diagonally across the street. It was actually kind of fun.
Sunday in Brooklyn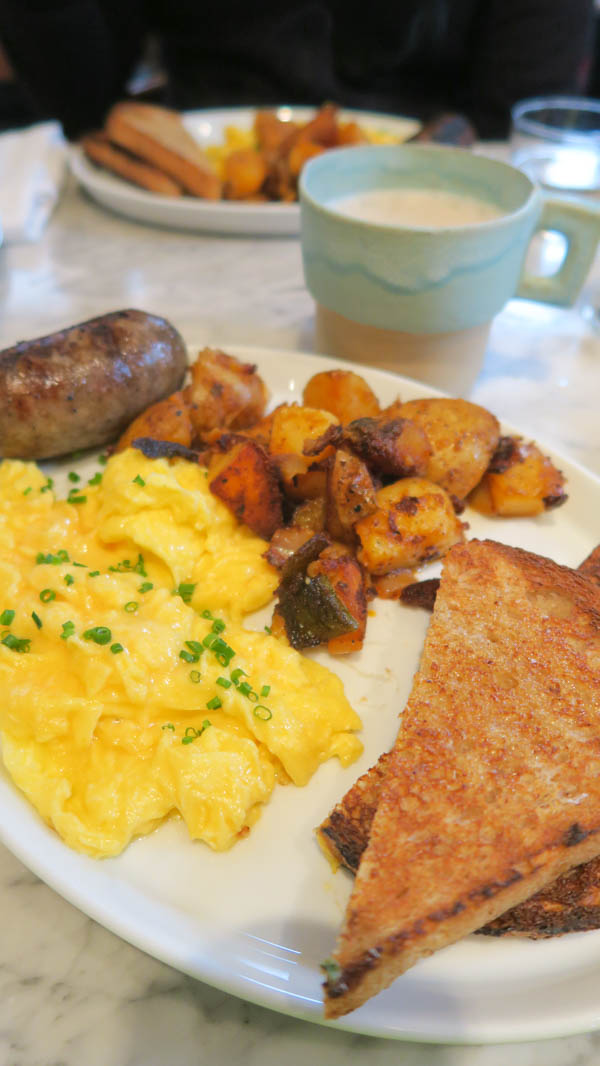 The first time I biked to Williamsburg, I passed the cutest restaurant that I'd never heard of. The place was kickin and people were waiting outside just to get in. I made a mental note to try it out, and today was the day.
I opted for the breakfast dish with scrambled eggs, toast, potatoes, and sausage. But I saw a couple other tables order the pancakes, and they're absolutely massive! I mean like…they literally look about two inches thick. Okay maybe one inch, but hopefully you get what I mean. Huge! I plan to try them one day.
Sunday in Brooklyn is the restaurant name. Unlike most tiny NYC restaurants, this place has three floors! The interior (especially the second floor where we sat) is beautifully decorated.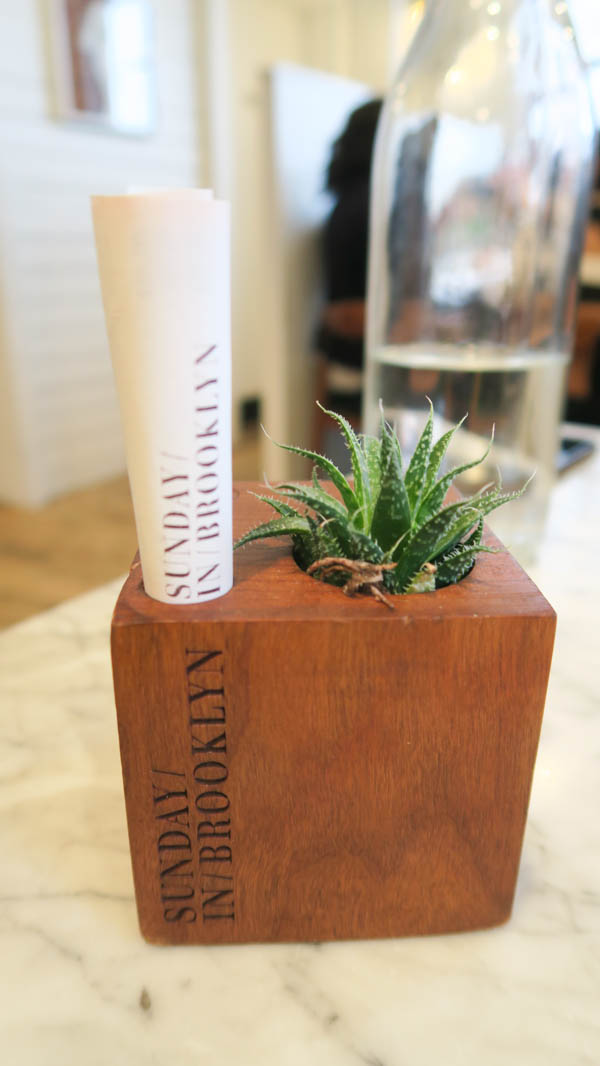 Your check comes out in this cute little container with a mini succulent.
Shopping in Williamsburg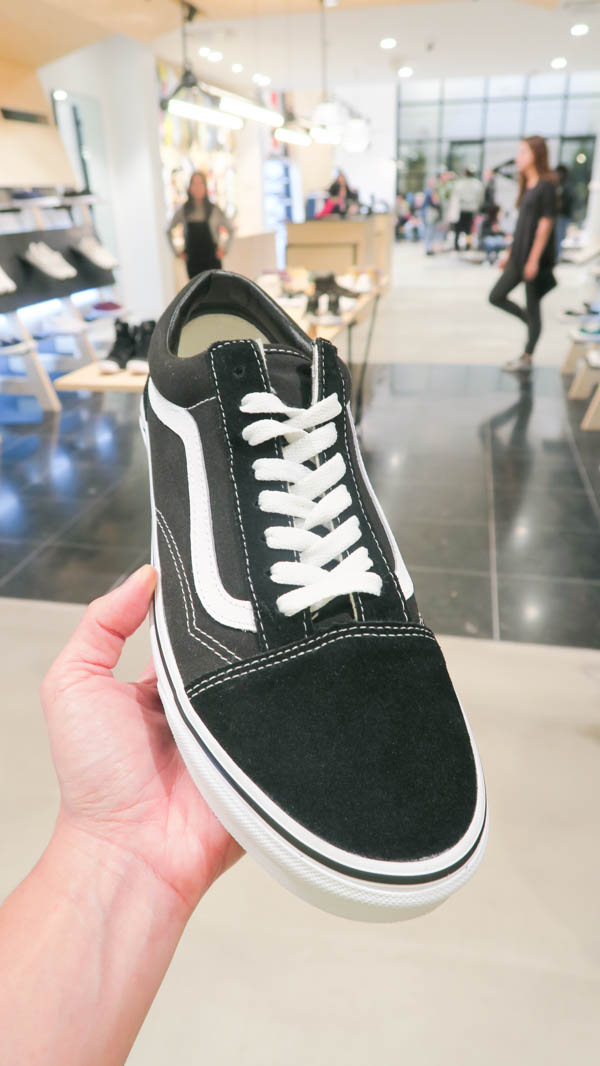 I hadn't planned to do much shopping in Williamsburg, but I needed a break from our long working session. So, I visited Credo Beauty, which was only .3 miles from the coffee shop. And when I saw a Vans store, I had to stop there too. I've been wanting these classic sneakers for forever. It was time to snag a pair.
They were giving away free doughnuts and coffee, but I was too full from brunch and the coffee from our working session.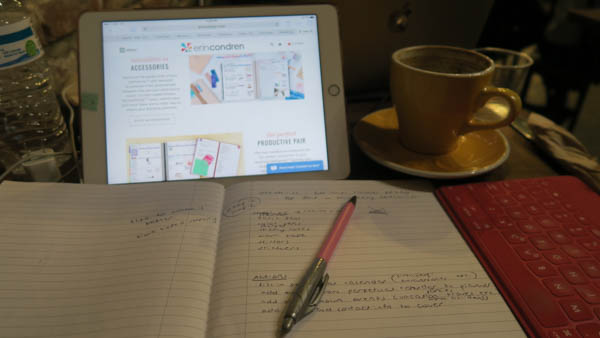 And then it was back to Devoción to complete the session. I'm working on a lot of planner things these days because a huge chunk of my traffic comes from these posts. But don't worry, I promise – no more 6 month old / late planner posts. I'm keeping it real time.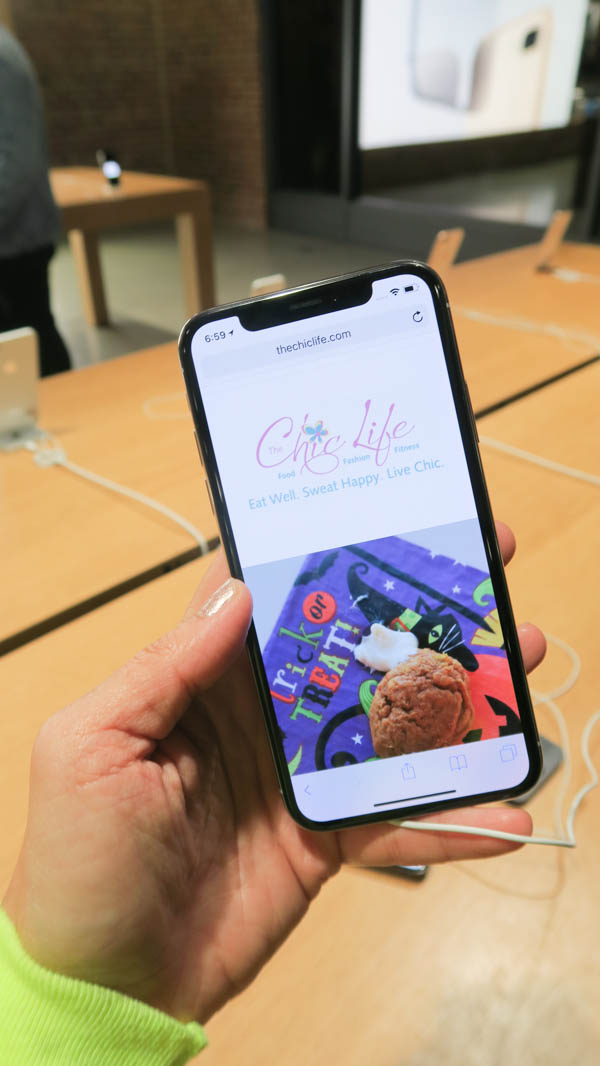 Oh and since it was down the street, I took a 5 minute peek at the new iPhone. I'm considering getting it. Anyone else?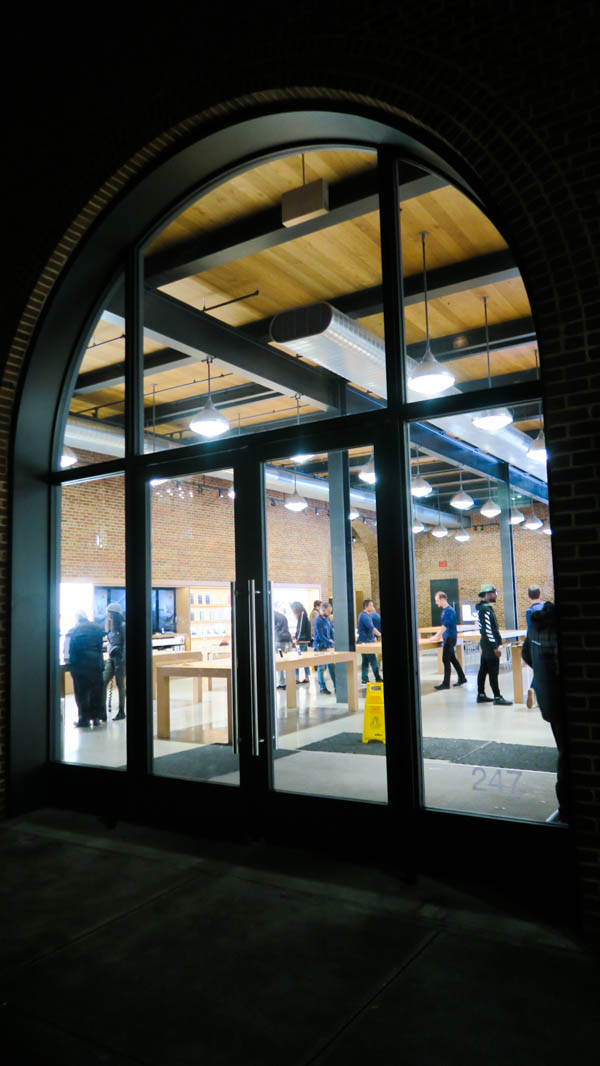 Oregano Italian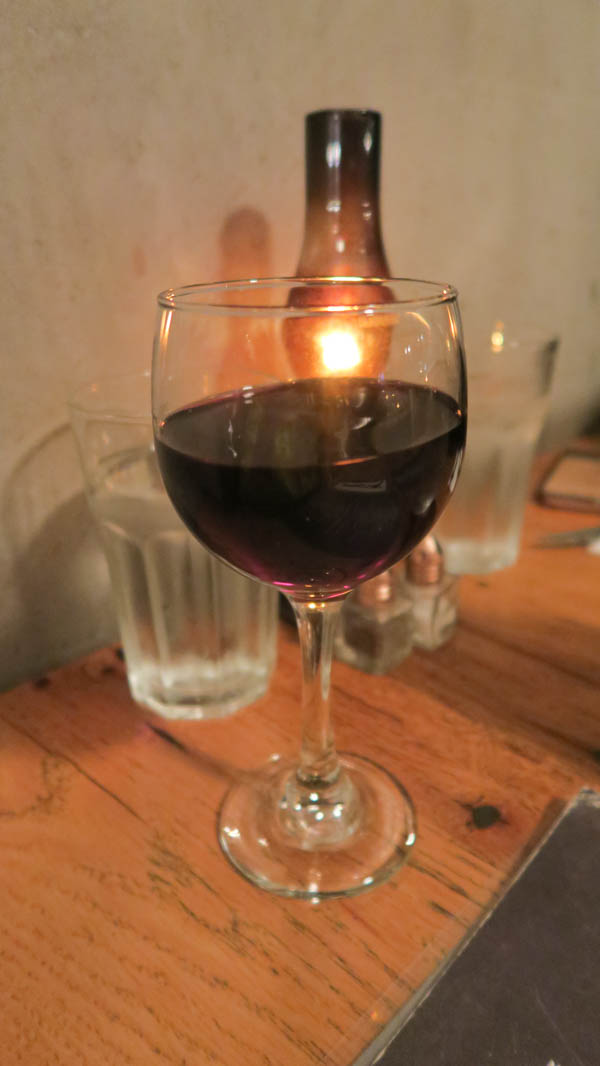 We returned to Oregano Italian, which I've blogged about before. As much as I like trying new places, I also like returning to my faves. Whether I'm enjoying my usual dish or trying something new there, I'm a fan of repeat eating.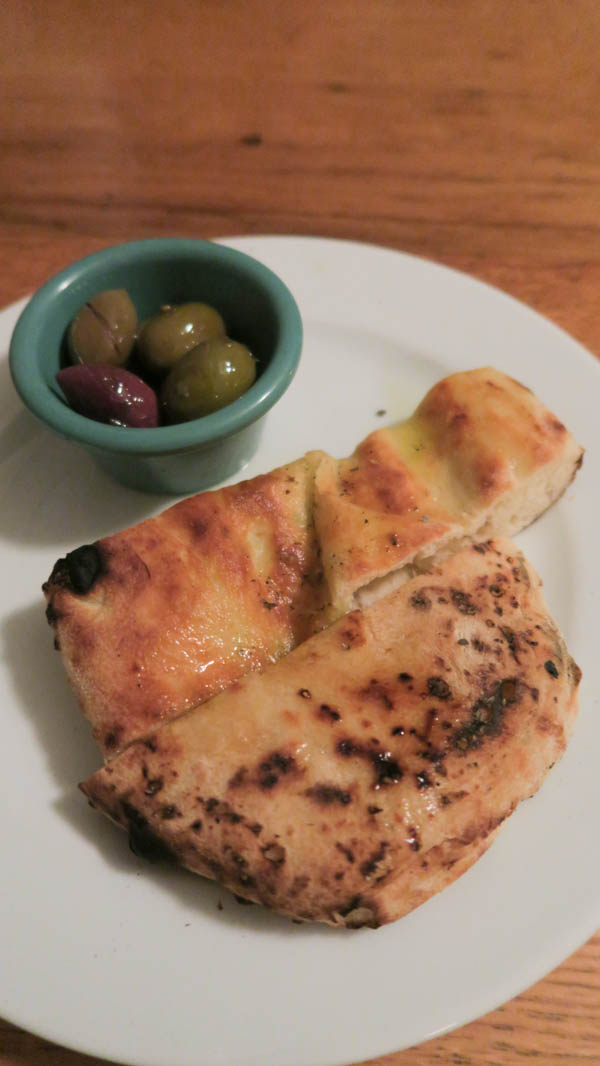 Warm bread and olives are a great way to start the meal.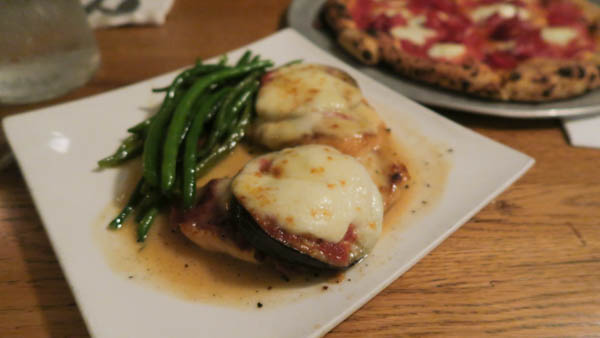 We shared this chicken saltimbocca and pizza. The pizza was of course good, but this chicken blew us away. So good!
Credo Beauty Mini Haul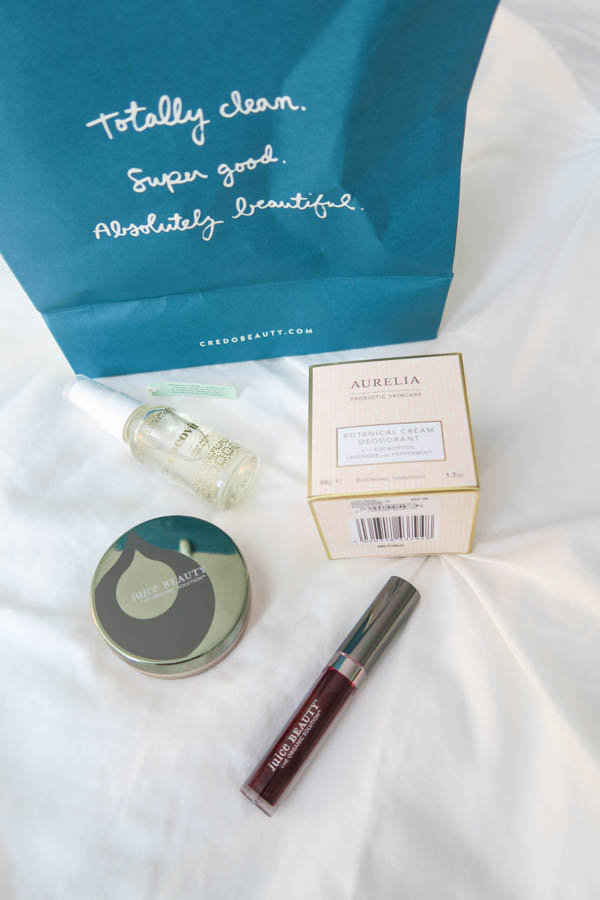 Over the years, I've wanted to transition to more natural beauty options. But I'm taking this a bit more seriously recently. My friend Carmen told me about a cool store called Credo Beauty…and that they were having a friends and family sale. Who doesn't want 20% off makeup? I was so glad the store was down the street because the team there was very helpful in picking out a new face powder for me. I always ask for help when picking colors, especially for the face. I upgraded my Bare Minerals to this Juice Beauty and also picked up a lip gloss, coconut hydration spray, and Aurelia natural deodorant.
I've been testing natural deodorants over the years and plan to compile my results to share with you.
Here's everything I got:
Aurelia Deodorant: https://credobeauty.com/collections/aurelia-probiotic-skincare/products/aurelia-probiotic-skincare-botanical-cream-deodorant
Coconut Mist: https://credobeauty.com/products/coconut-water-hydro-mist
Juice Beauty Powder: https://credobeauty.com/products/juice-beauty-light-diffusing-dust
Juice Beauty Lip Stain: https://credobeauty.com/products/liquid-lip-stain?variant=14315304902
But yea, another fun day full of great eats! Woop!
More What I Eat Posts
Click here for more Eats posts
Thanks for reading and watching!