Hi friends! In early December I met some girlfriends in beautiful Asheville, NC to celebrate my friend Dana's upcoming wedding with a classy Hen Party. A "hen party" is another name for a bachelorette party for my American friends. I believe it's primarily used in England and Australia, but I'm not sure of all the other places that use it. While I was in town, I had the good fortune of being able to meet up with one of my long time blog friends. I miss the days of blogger conferences and get togethers. I feel like those don't happen as frequently as they used to. So it's extra good to use these opportunities to catch up in person!
VLOG: Blogger Tea Date and Asheville Hen Party
Click here to watch the vlog if the above player doesn't work.
Blogger Tea Date with Stepfanie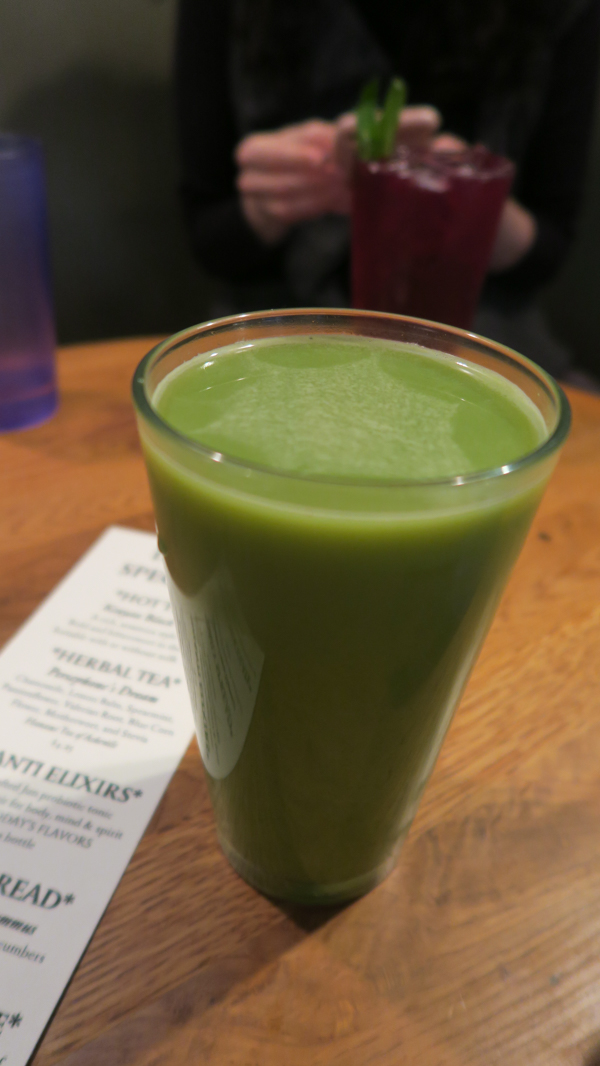 Stepfanie and I met at one of our mutual favorite places, Dobra Tea. This time, though, she took me to their other location, which I didn't even know existed. We went to Dobra Tea West in West Asheville. I usually go to the downtown one, so it was cool to visit their second Asheville location. They were different of course, but still had that Dobra feel.
For my tea, I went with the Forrest Dragon. It's a delicious green tea concoction that is served cold.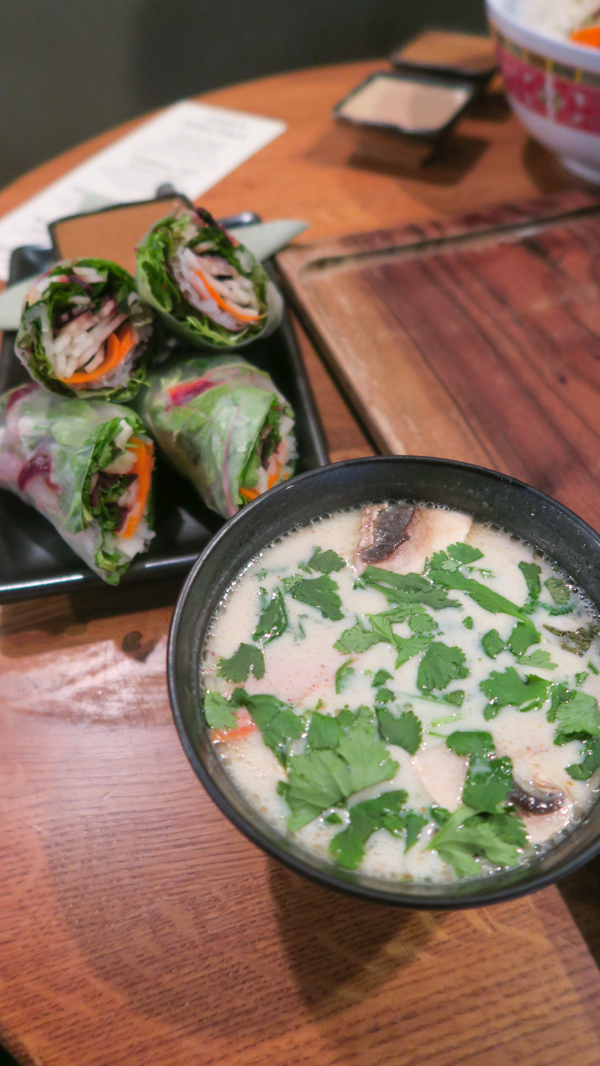 Lunch at Dobra Tea was delicious! I had the Tom Kha soup and veggie fresh roll. So fresh and so clean!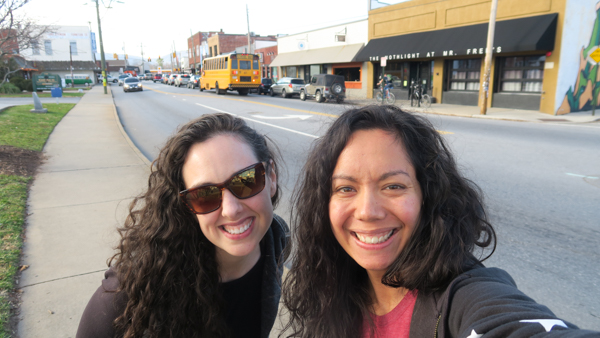 Stepfanie and I first met at one of the old school blogging conferences from back in the day. It was either Healthy Living Summit or Foodbuzz. I think from 2011 too! We go way back…haha.
You can click here to check out Stepfanie's blog, The Flexible Kitchen. She's also a co-author of the popular cookbook, The No Meat Athlete Cookbook, which you can pick up at most book stores in addition to online shops like Amazon.
Working Sesh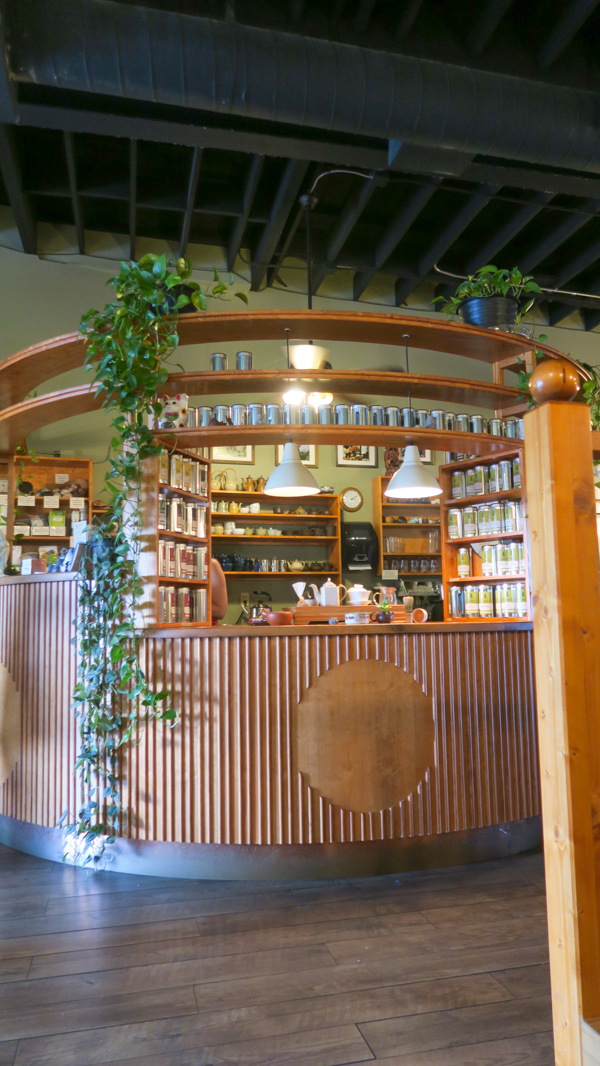 Stepfanie had to take off after lunch, but I hung around Dobra Tea to do a working session. I used the time to get more video editing done on the Thanksgiving vlog.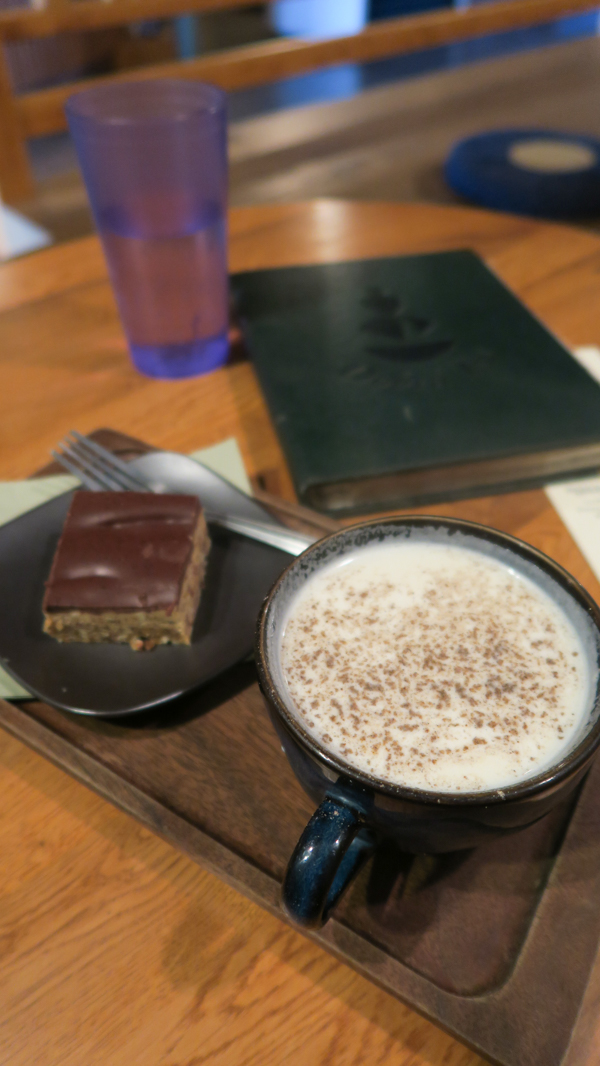 For fuel, I got a relaxing Shak-Tea and mocha bar.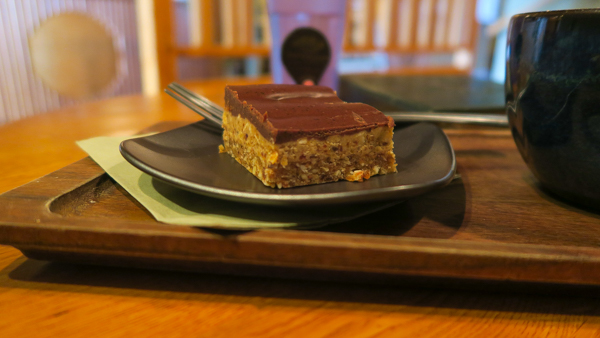 The bar was delicious! One of the best sweets I've had recently.
I didn't finish my video editing, but I did make some good progress at least. It's at least published now. haha
Asheville Hen Party Part 1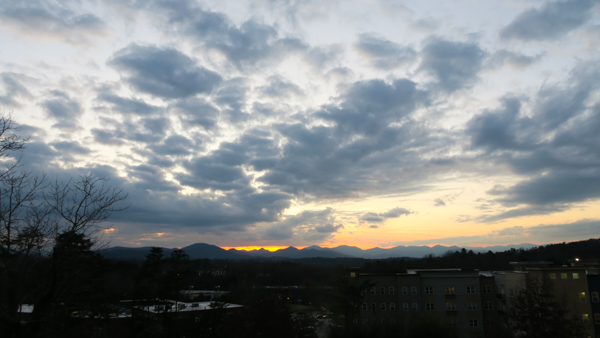 After wrapping up my session, I headed to Reynolds Mansion B&B to check-in. When I got there, this gorgeous sunset greeted me.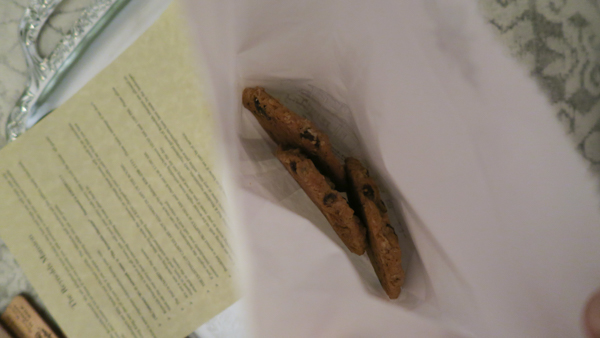 Also welcoming me to the B&B was this bag of cookies in our room.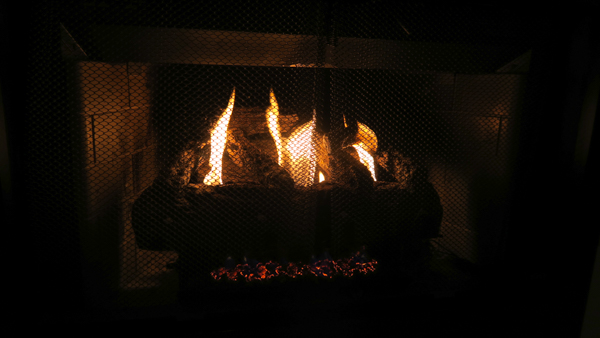 And I had to cut the fire on pretty quickly too. It was so nice having this in the room. There's a walkthrough of our home for the weekend on the vlog if you're curious what it looked like.
Dinner at Ambrozia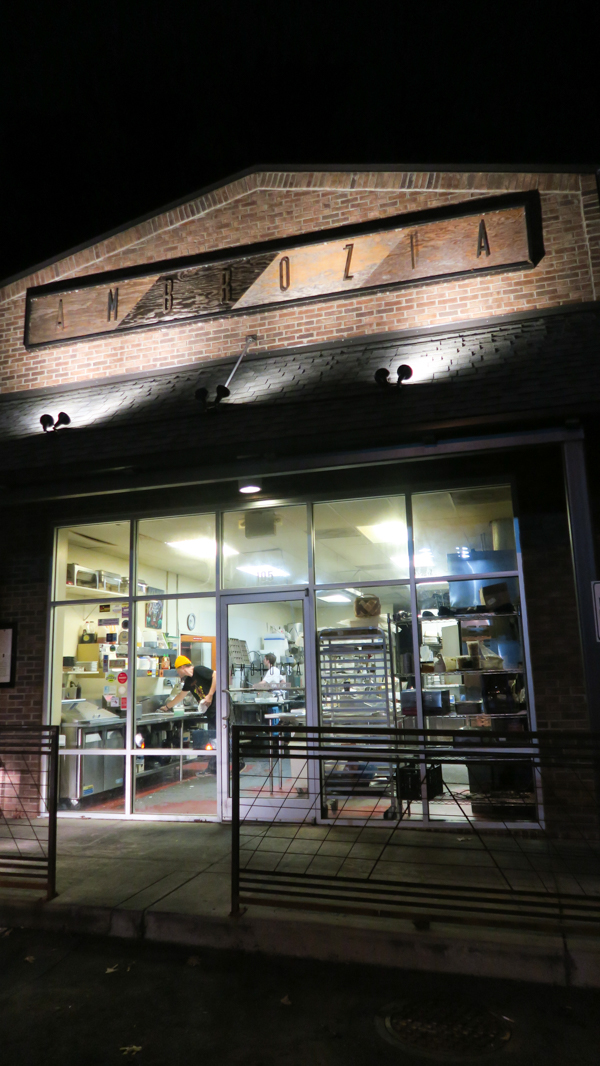 The other girls in our Hen Party drove from Charlotte in the afternoon, so we had a late dinner at Ambrozia.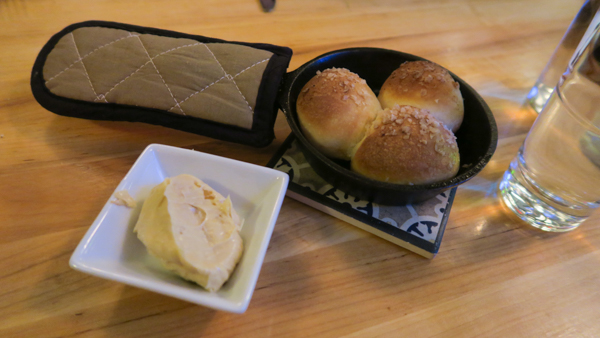 This bread was amazing, and I loved the way it was served.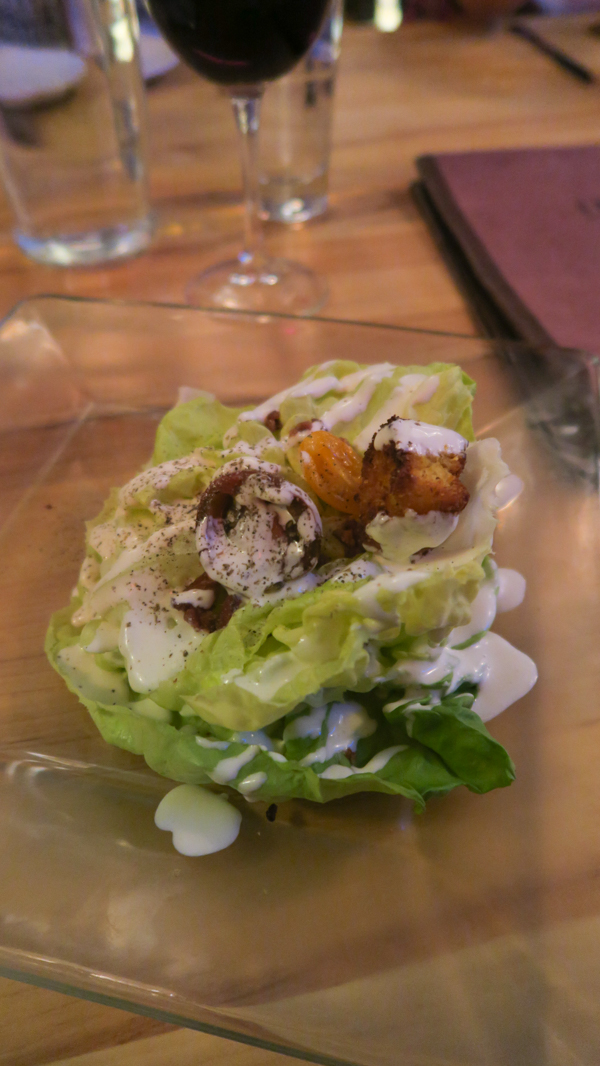 Our bride-to-be, Dana, and I shared a few different plates, starting with this simple but tasty salad.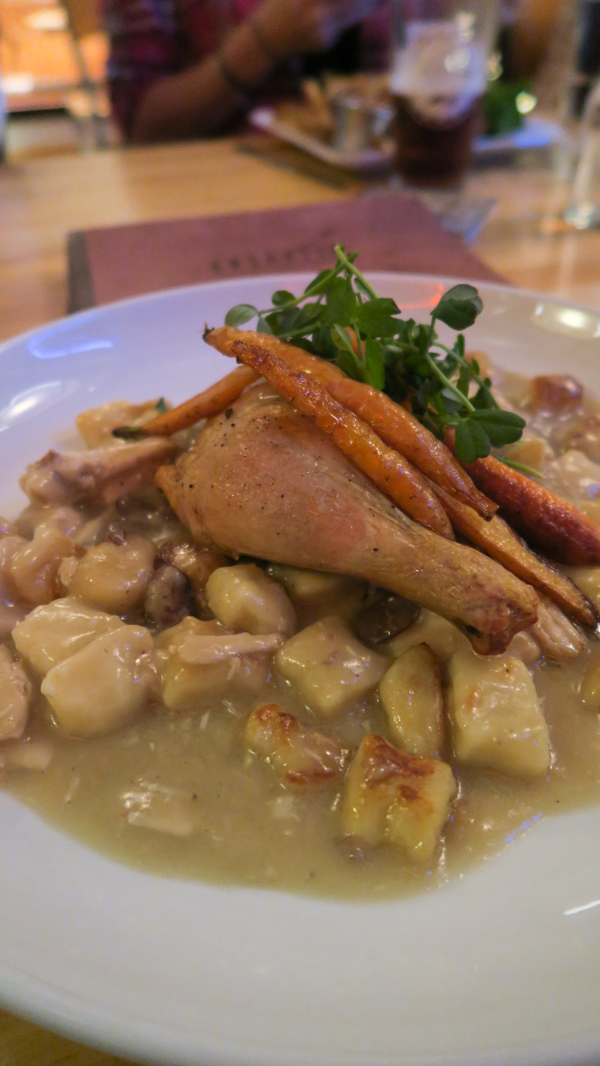 For our main course, we had the chicken and dumplings.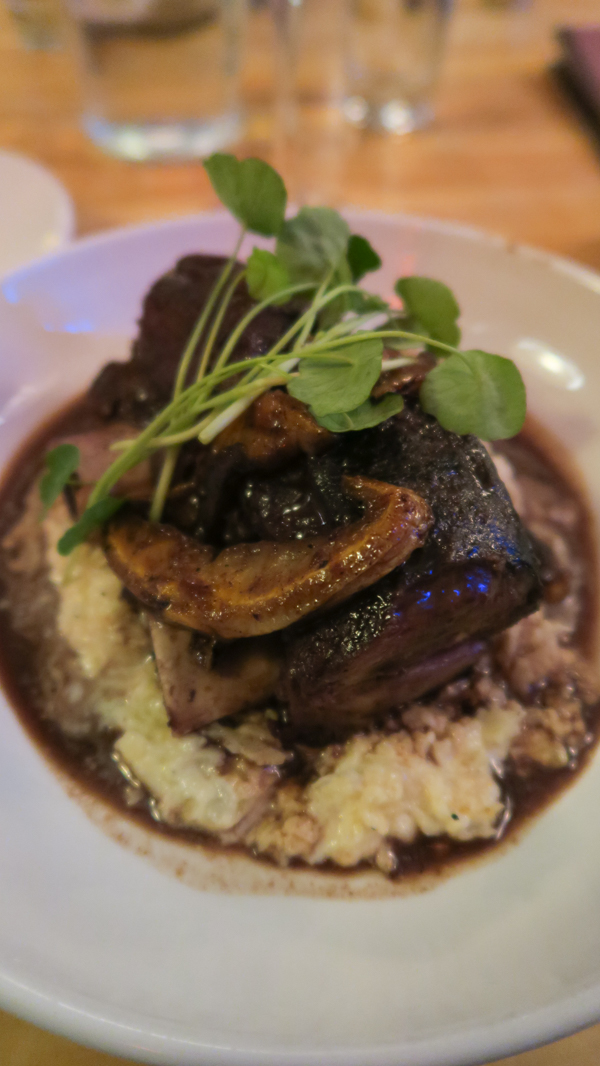 We also shared the beef short rib small plate.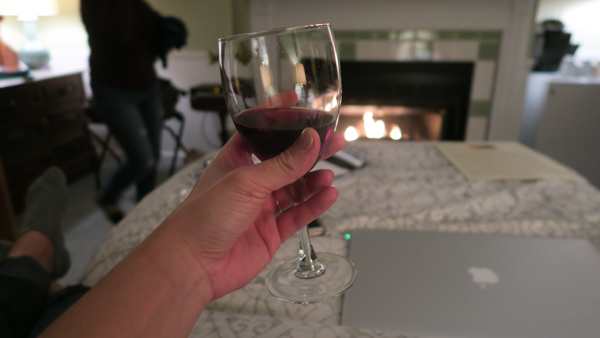 After relaxing at the B&B with some vino, it was time for bed. We had a breakfast to get to the next day!
Reynolds Mansion Breakfast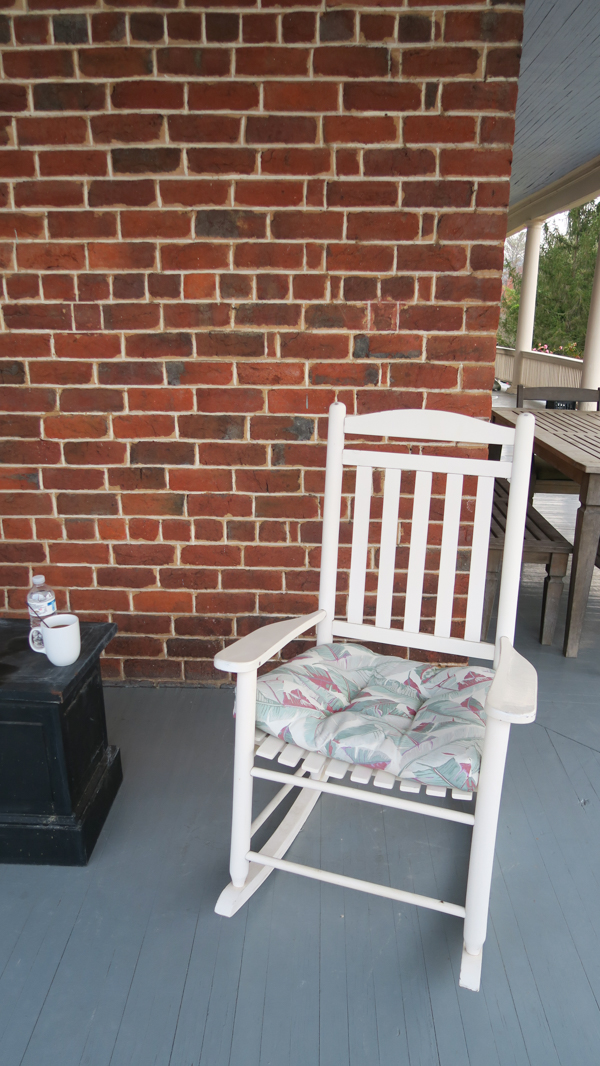 We woke up before the 9am breakfast, so we enjoyed some coffee on the porch. It was an unusually warm weekend for this time of year in Asheville, so we were able to sit out there fairly comfortably.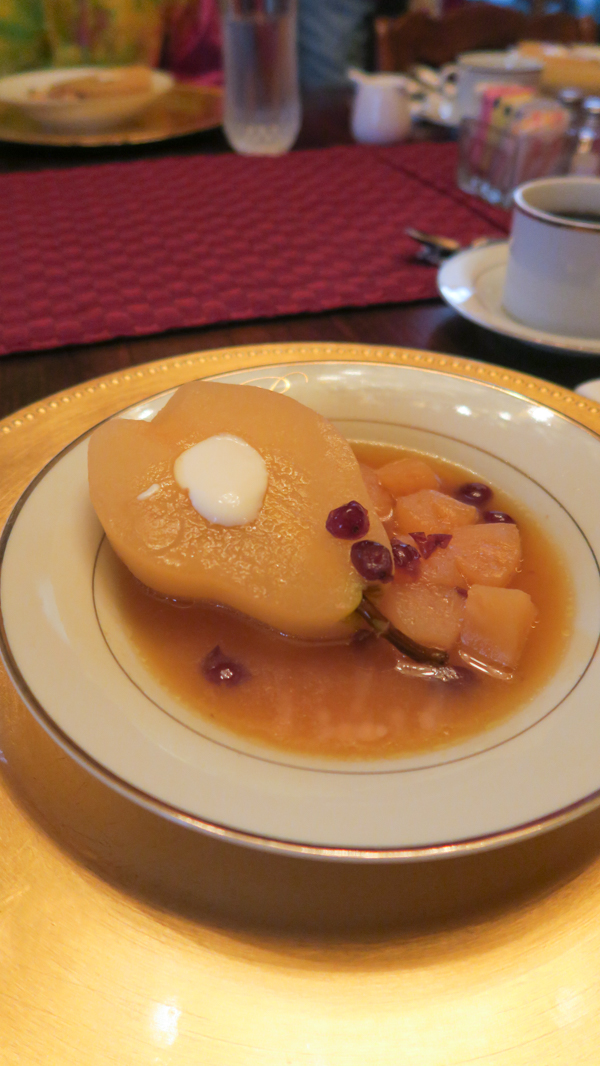 And then it was time for breakfast! Reynolds Mansion always does such an amazing job with this. We started with (what I believe was) some roasted pears.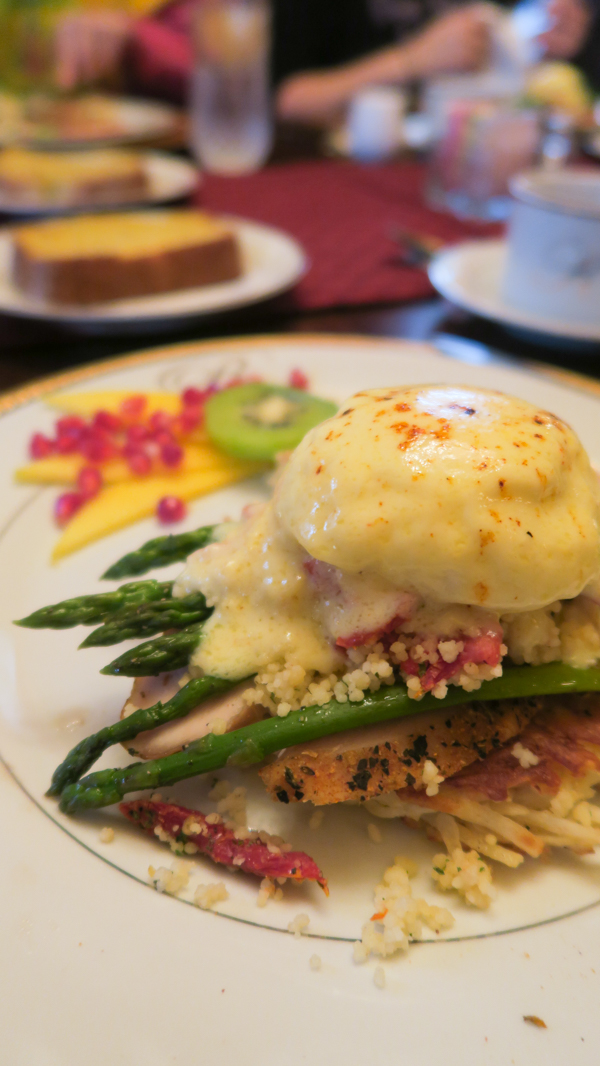 And after that, we were served a huge plate of this deliciousness. I'll see if I can remember everything on the plate: potatoes, turkey, asparagus, sun-dried tomatoes, cous cous, and a poached egg. Plus, lemon poppyseed bread. So good!
Dobra Tea in Downtown Asheville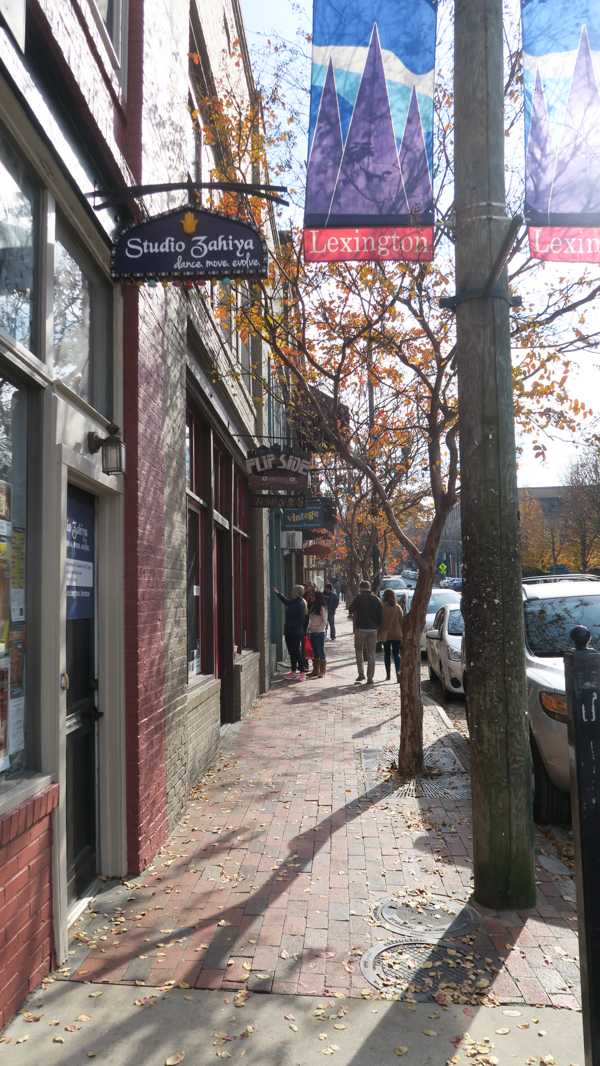 Dana is actually the one who introduced me to Dobra Tea. It's one of her favorite places too, and she requested we try to visit as much as we could over the weekend. We managed to squeeze in a quick trip before our plans for Saturday.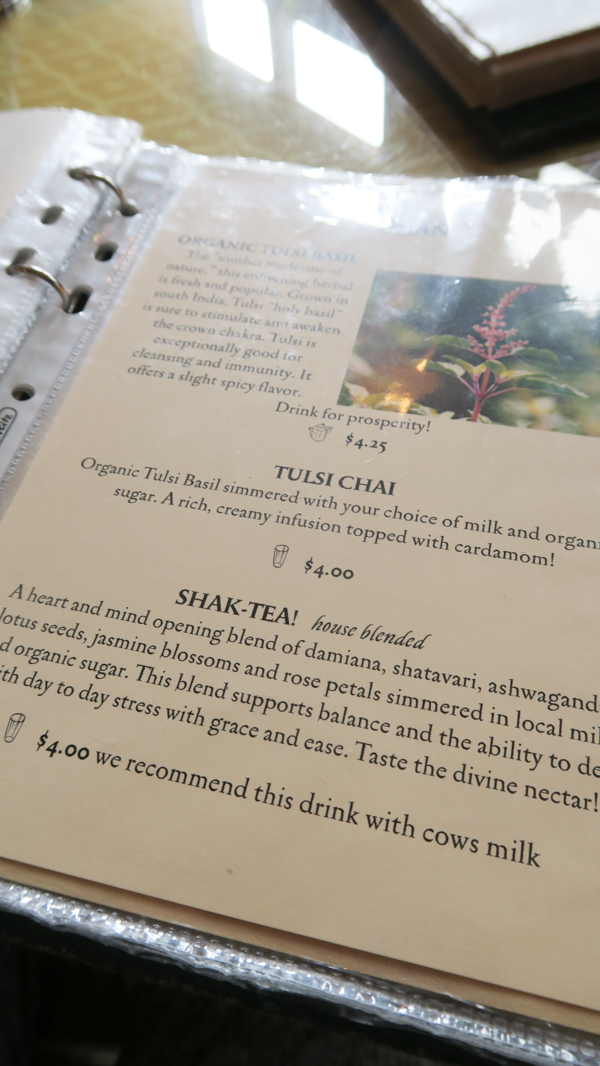 I opted for another Shak-Tea.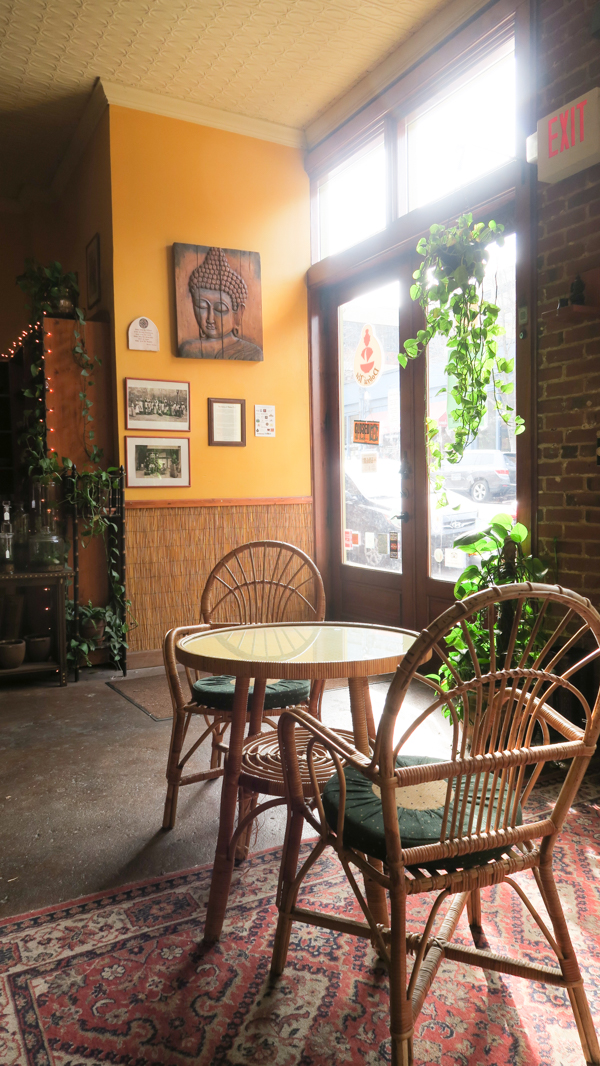 Love the relaxing atmosphere in Dobra Tea. This was their downtown location this time.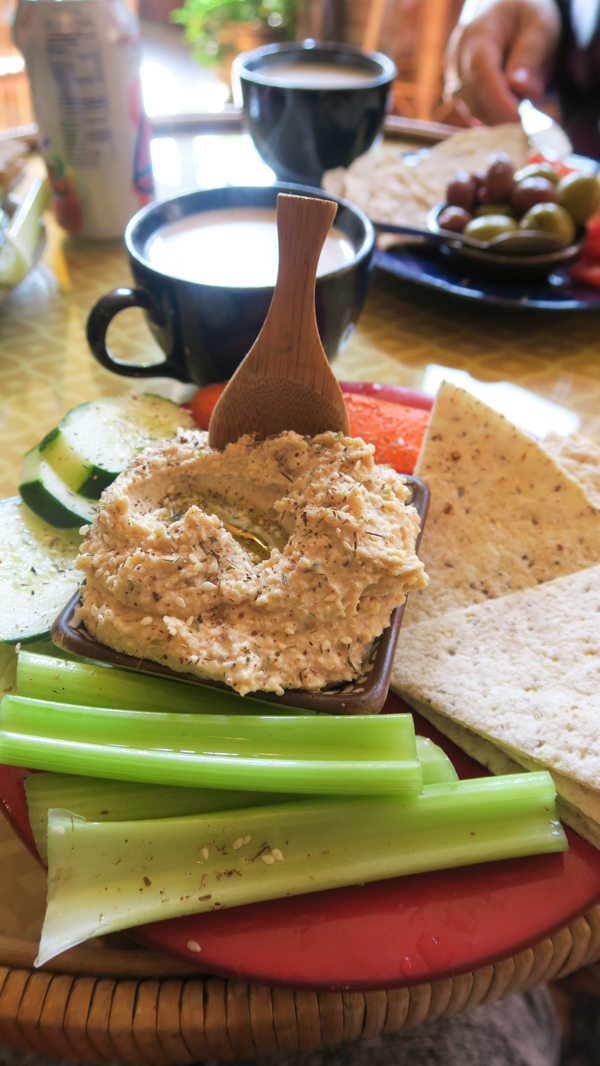 Although we were super full from breakfast, we knew we'd need a snack since our dinner reservations were later, and we probably wouldn't eat dinner until 8pm.
Next up – Asheville Hen Party Part 2, including a spa day, fun dinner, champagne, and my favorite Reynolds Mansion breakfast.
Thanks for reading and watching!