Hi friends! In case you're looking for some recipes for Mother's Day, I wanted to pull together a few you may like. I added notes for my fellow lazy cooks looking for shortcuts. Did I mention these recipes are all pretty easy and some are even healthy? Yes, impress mom with delicious and healthy eats this Mother's Day. Here are 5 Easy Mother's Day Bite-Sized Brunch Recipes! You may even want to make them for yourself just for fun!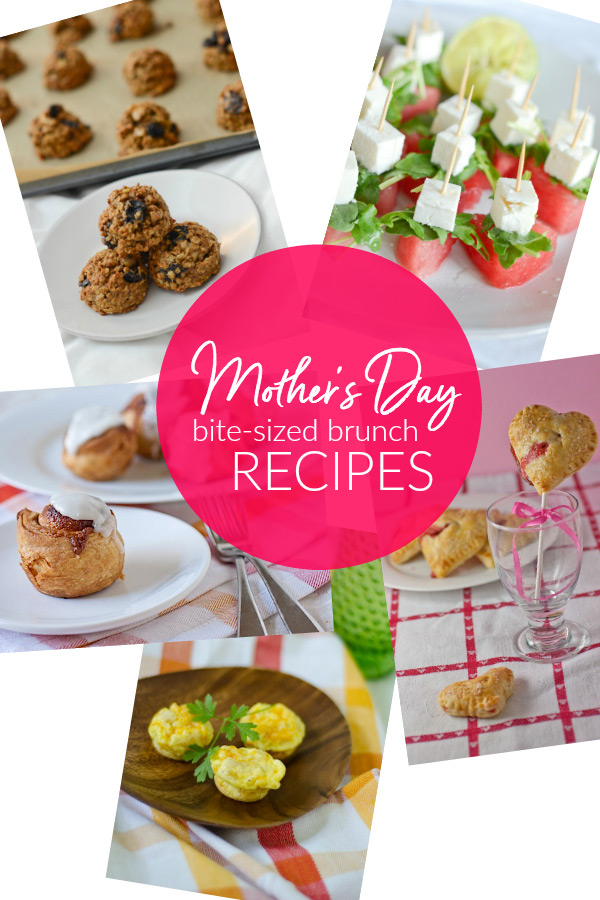 Let's jump in!
Watermelon Bites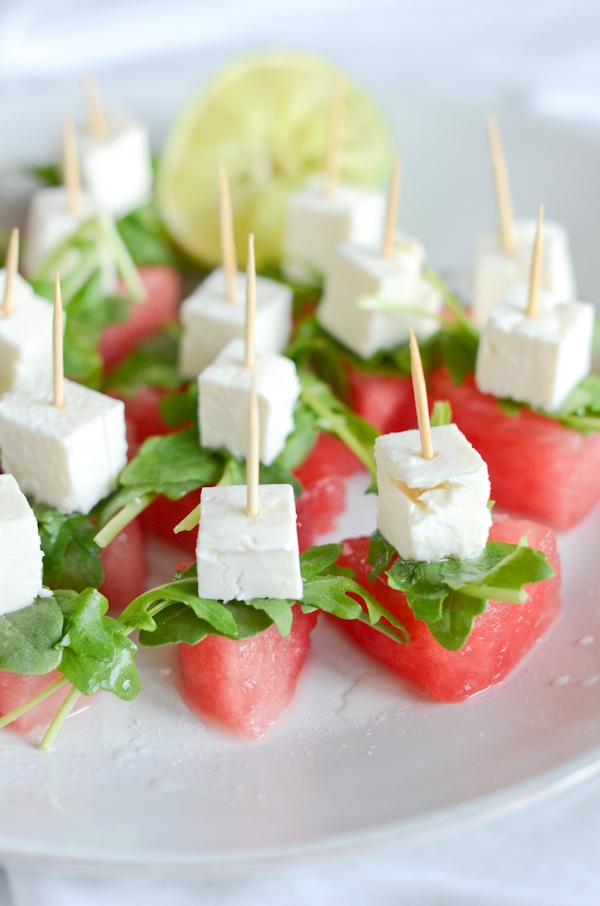 No Cook Assembly: Let's start with a no-cook recipe, shall we? I came up with this recipe when I needed a quick, sharable dish for a patio party. I used pre-cut watermelon to make my life even easier. Some of the pieces were a bit big, but cutting a small hunk of watermelon in half is much easier than cutting up a whole watermelon, no? You may even be able to find pre-cut feta. Woop! After that, all you have to do is assemble. Add a squeeze of lime. Wait, squeeze the lime while mom is looking. Do a nice swirl over the plate and wink at her. Yeaaaa. You got this! So Food TV! Couldn't be easier.
Get this Watermelon Feta Arugula Bites recipe here
Mini Fritattas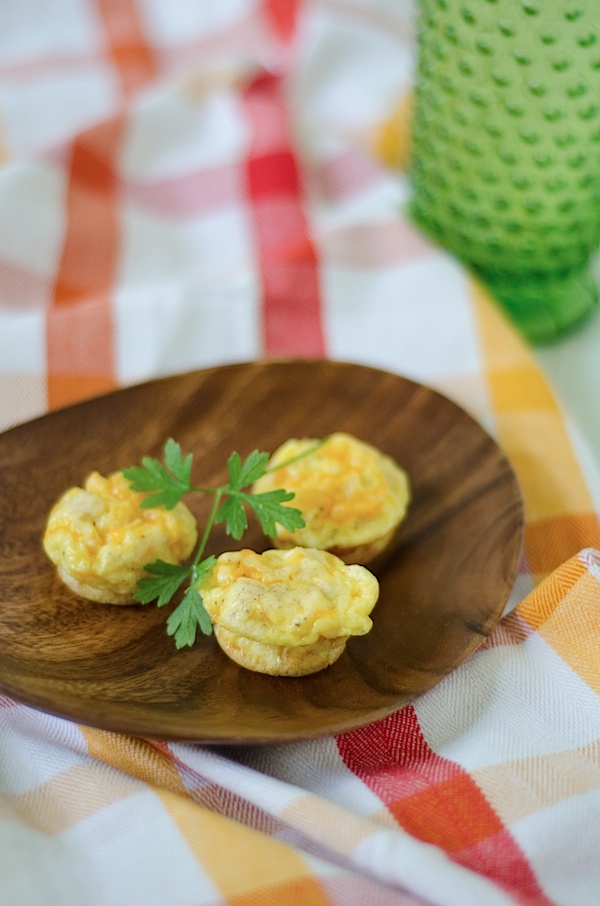 Quick Prep and Cook Eggs: Every time I make these mini fritattas, I marvel at how quick and easy they are. I mean…you whip together a couple basic ingredients (which takes like 5 minutes) and they bake up faster than you can wash your prep bowls. Almost. Anywho, these look way more difficult than they actually are, so they're an easy way to impress mom on her special day. Plus, you can mix in whatever you'd like (or whatever you already have in your home…not that I would ever try to make a recipe without going to the grocery store *cough*). Follow the basic egg ingredients and switch up the mixins to your liking. I mean…mom's liking.
Get this Mini Fritattas recipe here
Easy Cinnamon Rolls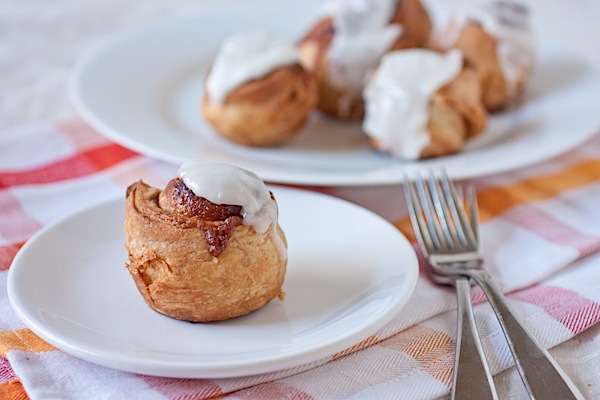 Impressive but Easy: I came up with these cinnamon rolls when I wanted homemade cinnamon rolls without all the mixing, kneading, rising, waiting, repeating, and what not. Sure, homemade dough would taste better. But sometimes you gotta do what you gotta do. Am I right? So yea, use the pre-prepped dough shortcut and impress your mom with these "homemade" cinnamon rolls.
Get this Quick and Easy Cinnamon Rolls recipe here
Heart-Shaped Pie Pops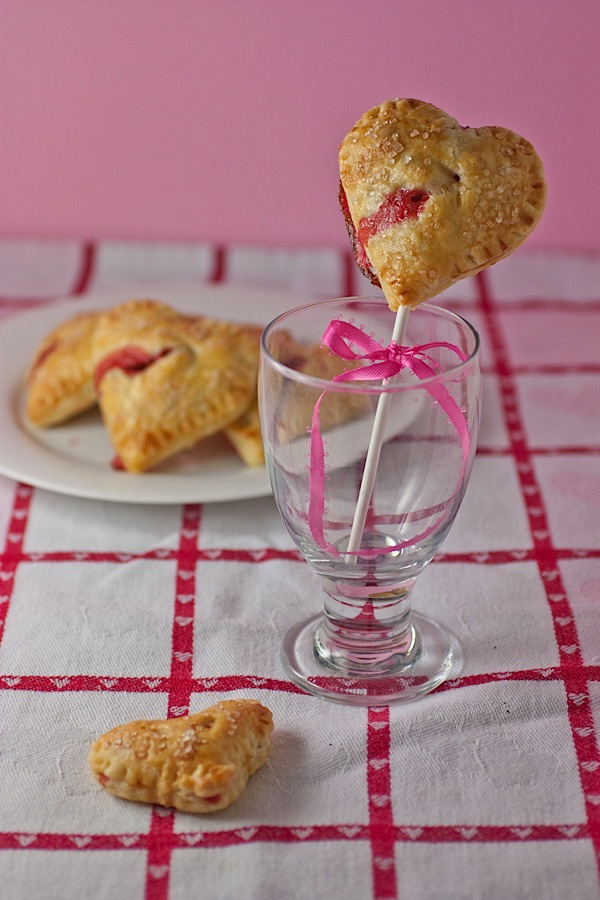 Literal and figurative love: It's a heart on a stick. And you can eat it. And it tastes like dessert. Do I need to say anything else? Okay, I will. Nutella. Oh wait, did you want more? Okay…In truth, this is one of the more difficult recipes. Mostly because I recommend making the dough from scratch in the original recipe. But just like the above recipe, you can take some help from the store and use pre-prepped dough. After that it's a breeze! Okay, not a total breeze as you still have to cut all those little hearts out. But think of the look on your mom's face when you hand her this adorable heart-shaped pie pop!
Get this Heart-Shaped Pie Pop recipe (with strawberry and strawberry-nutella filling options) here
Healthy Breakfast Cookies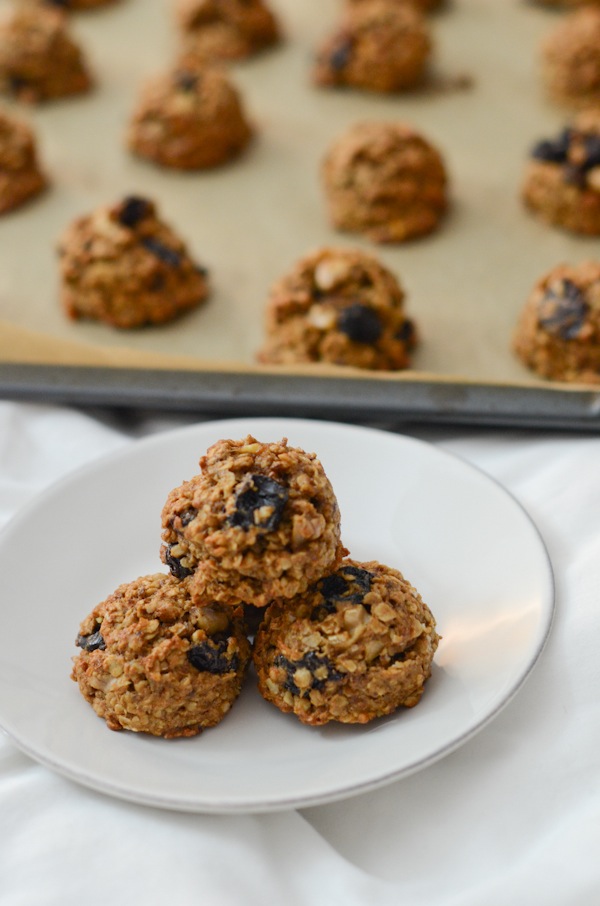 Dessert for Breakfast?: Girl you know it's true. Ooh, ooh, oooooooooooh. I made-this-recipe-for youuuuu. Moving on…If your mom is anything like mine, she's never heard of a breakfast cookie. Maybe you haven't either? But yes, it's a thing. It's like a cookie…that is so healthy it can be eaten for breakfast. Or brunch, natch. I mean, at least that's my definition in case you find other breakfast cookies on the internets. But, yes…cookies are a fun thing to eat. So why not eat them for breakfast? Usually, they're laden with too much butter and sugar to be a great way to start the day. But not anymore! You can feel good about the ingredients in these. I do this for you, fellow sweet tooths.
Get this Healthy Breakfast Cookies Recipe here
Bonus: Pink Champagne Punch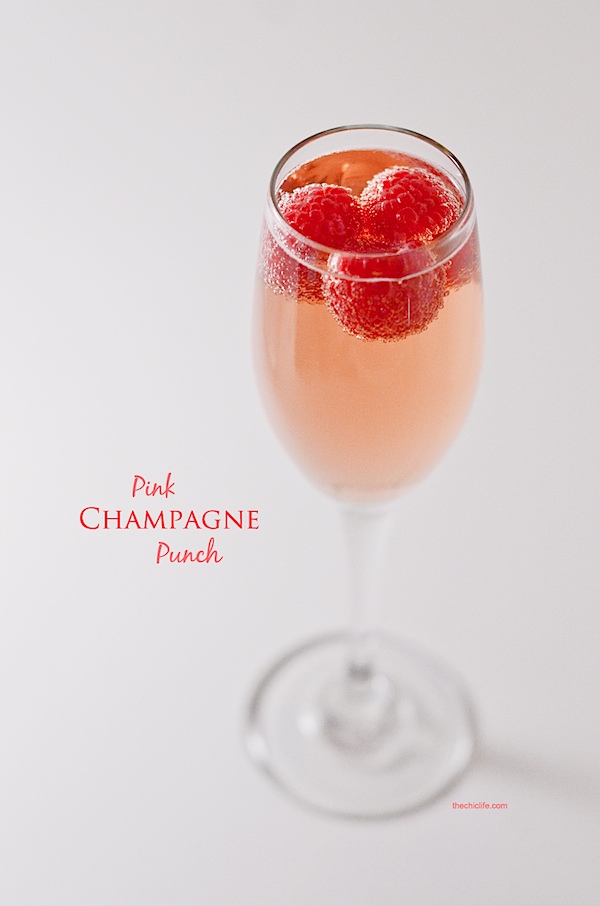 Mix, serve, done: Okay, so this isn't bite-sized. Thus – it's a bonus recipe. But if you're going to make a brunch, you'll have to drink something, right? Why not pink champagne punch? Let me tell you why it's a good idea. It looks way more impressive than it should for the effort needed to make this drink. I mean, you pour some liquids into a pitcher, stir, and then toss in some raspberries. The only "hard" part is making simple syrup. And that's if you even want the drink to be sweeter. And did you know you can buy simple syrup? Where my lazy cooks at?
Get this Pink Champagne Punch Recipe here
More Recipe Ideas
Click here for more breakfast recipe ideas
Click here for my latest recipes
***
Thanks for stopping by! Hope you enjoy these 5 Easy Mother's Day Bite-Sized Brunch Recipes! If you do, be sure to tell a friend by sharing it with them using one of the nifty share buttons at the end of this post. Cheers!