Hi friends! After a fun day of sessions, it was time for the ZinCon 2018 theme party. And this year, we did a masquerade ball! I have tons of fun photos and video snippets so be sure to check the blog post and vlog out to get all the best shots!
*VIDEO* Zumba Convention 2018 VLOG: Day 3 (Sessions and Masquerade Theme Party)
If you enjoy the video, please give it a thumbs up and consider subscribing because that will really support my channel.
Click here to watch the ZinCon Day 3 vlog if the above player doesn't work.
Masquerade Ball Theme Party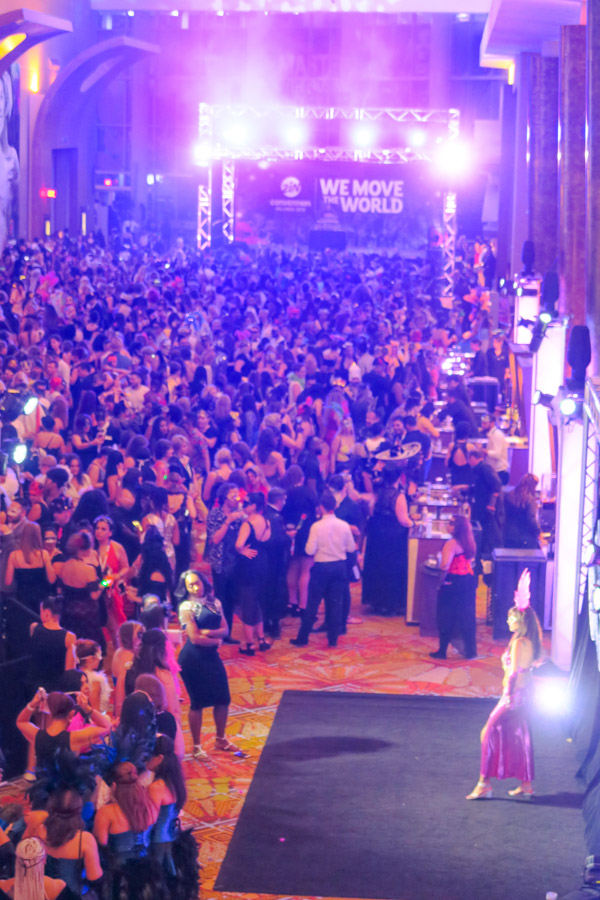 Look at the size of this party! It's one of the most fun ones you can attend because everyone is super happy, and they all love to dance too.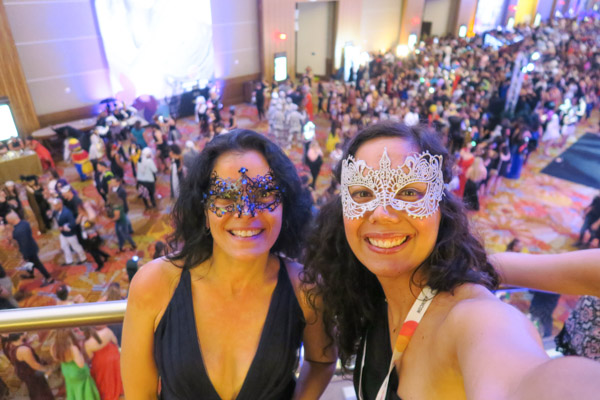 Annette's mask is handmade by a friend.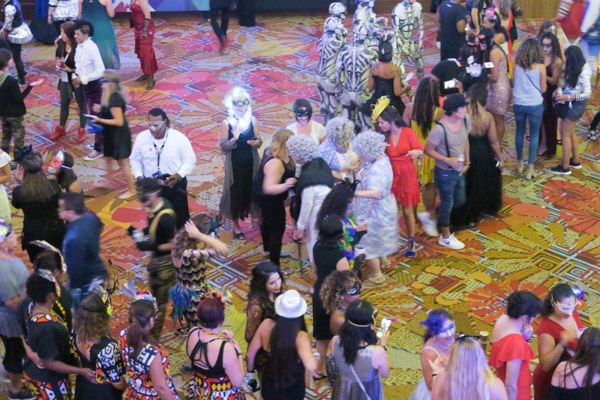 It's fun to go to the upstairs level because you can get a great view of all the costumes and activities below.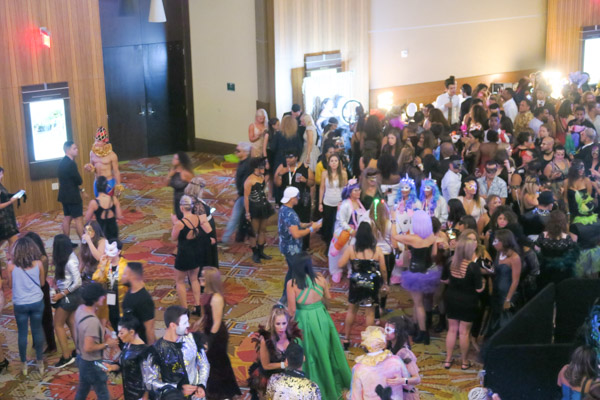 Love the unicorns in this shot.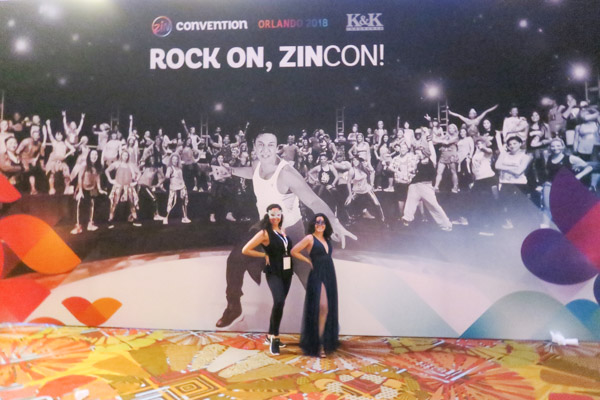 Tip: This is a great time to get a photo with the giant ZinCon sign. They've had this behind the move you stage the last couple years, and it's always swamped. For some reason, it's a little emptier on the night of the theme party.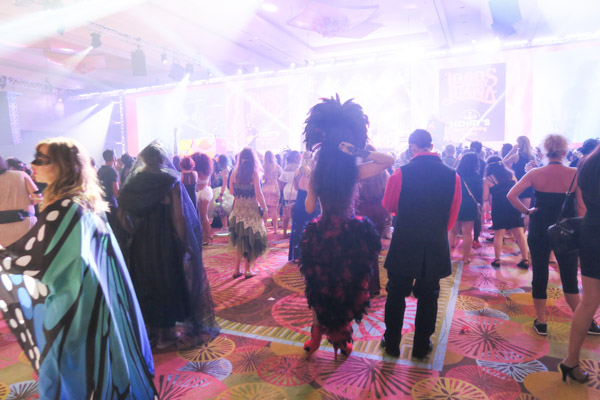 There are two party rooms – the outside (of conference rooms) space where there's a DJ and the inside space where there's usually a live band. This is usually where they do the costume winners too.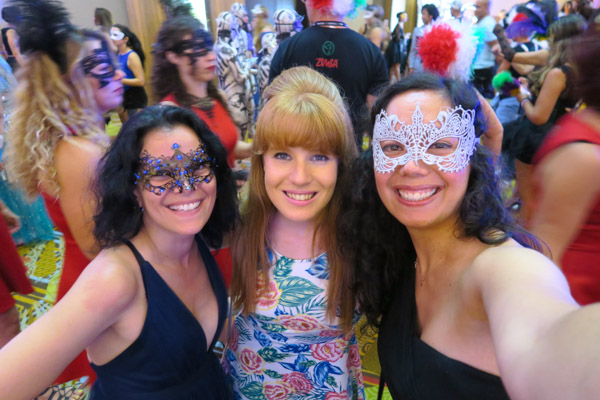 Shout out to Annette and Katie who helped me film and capture all these amazing photos to share with you guys!! Thank you both!
Featured Costumes
Here are some of the costumes that caught my eye. You'll get a whole different look at them from the video, so be sure to check out the video.
Which one is your favorite?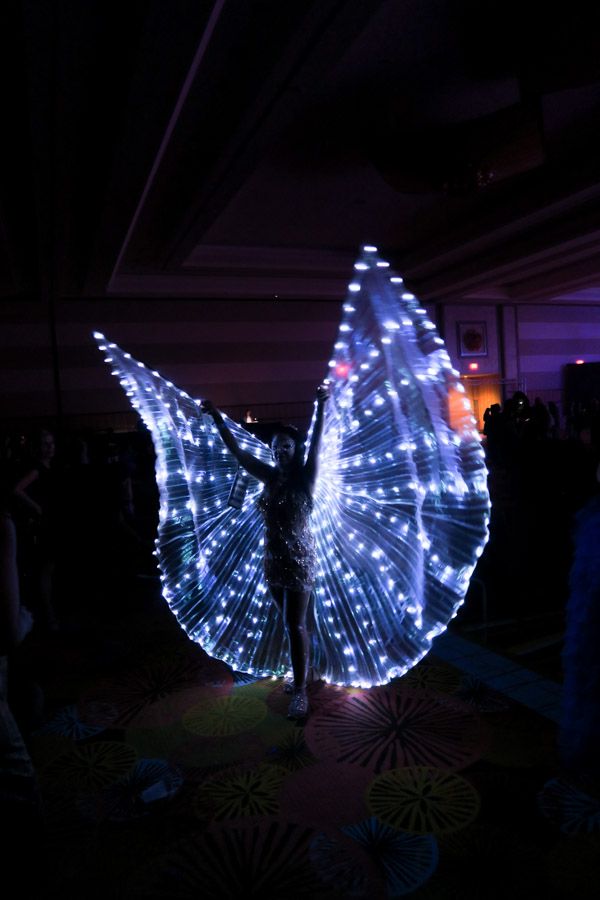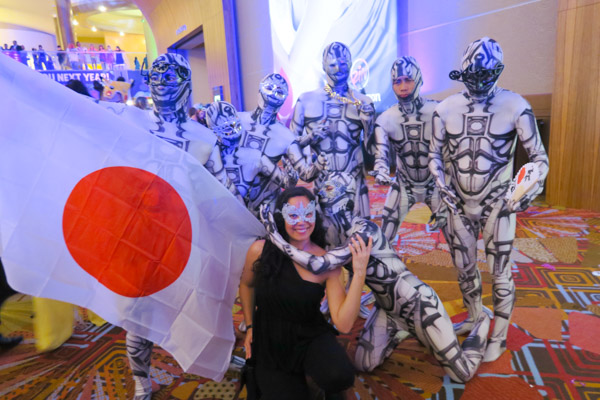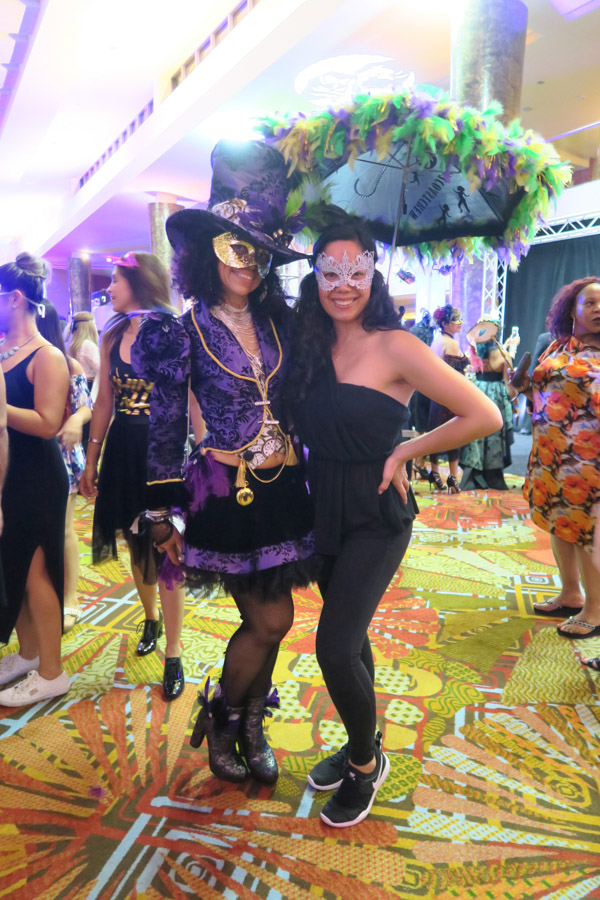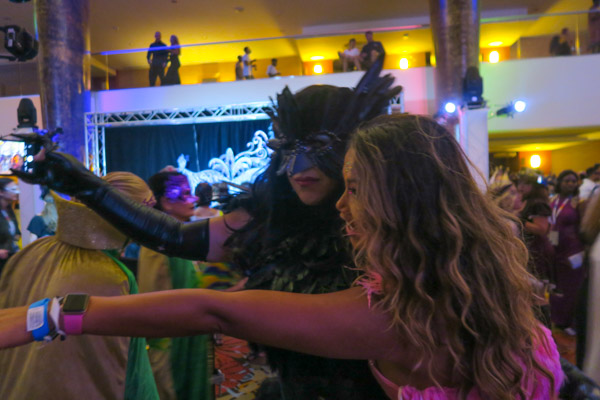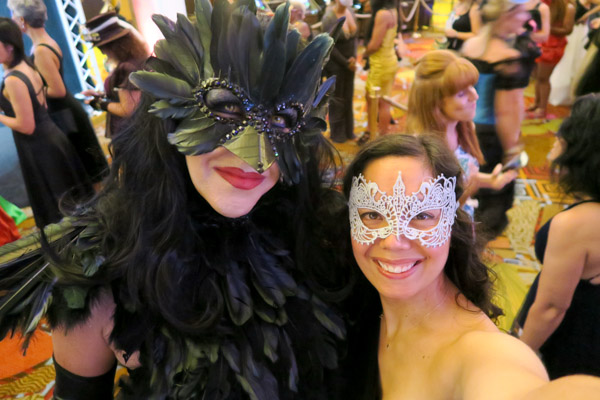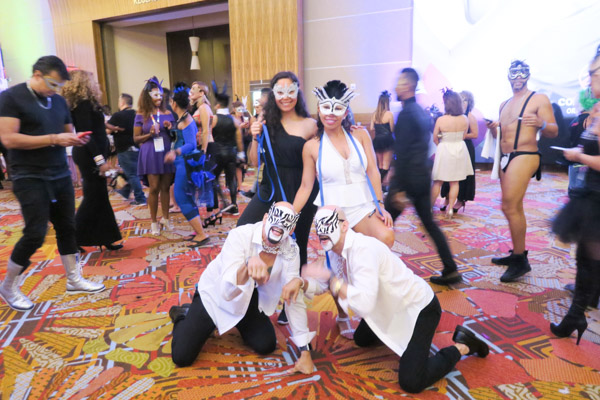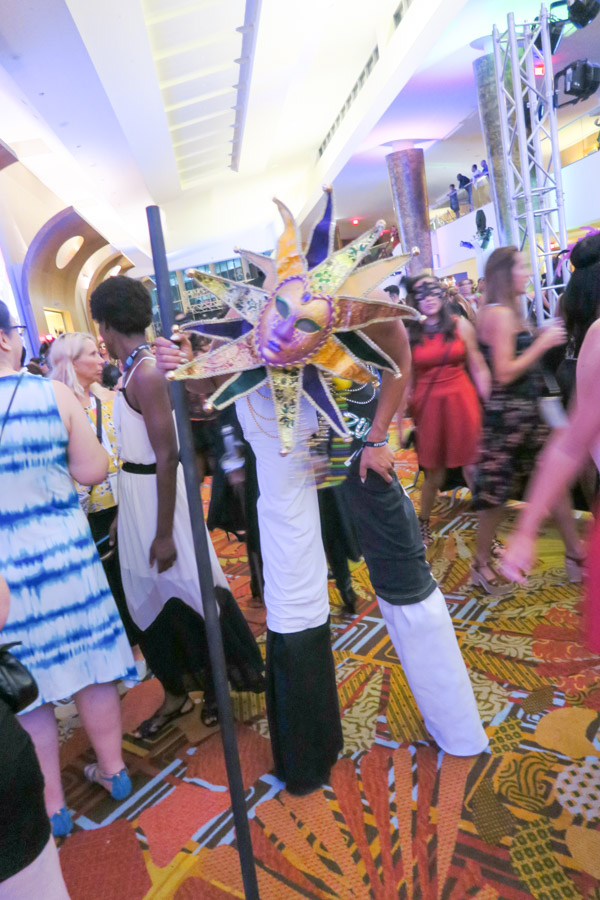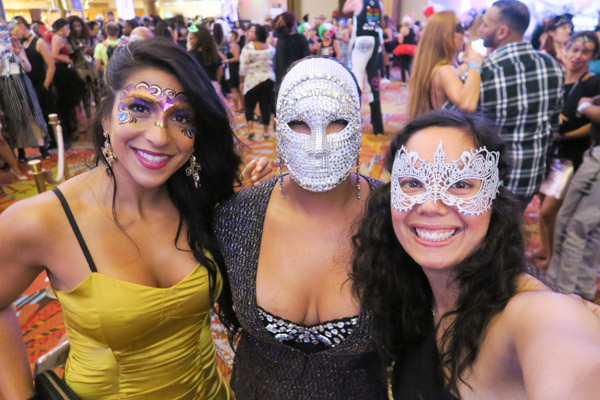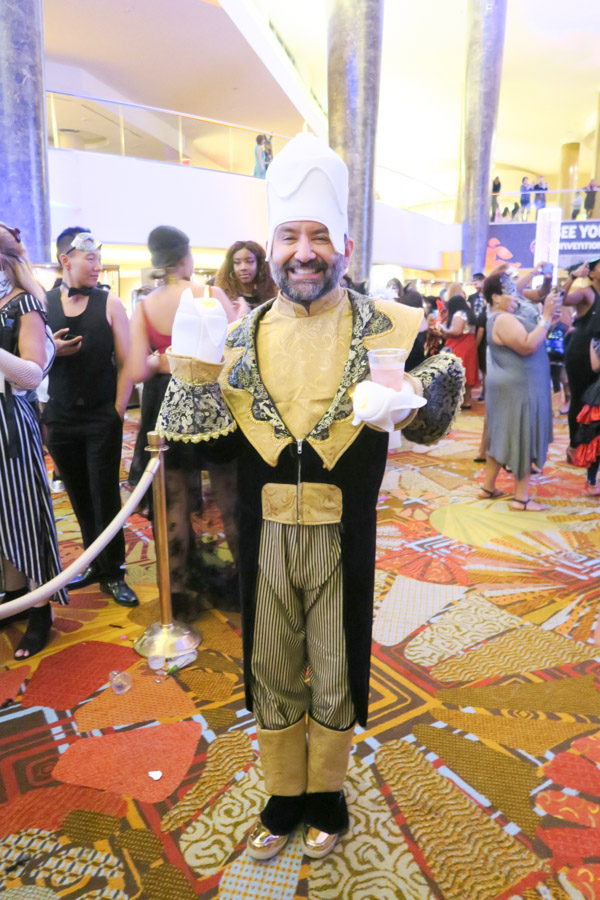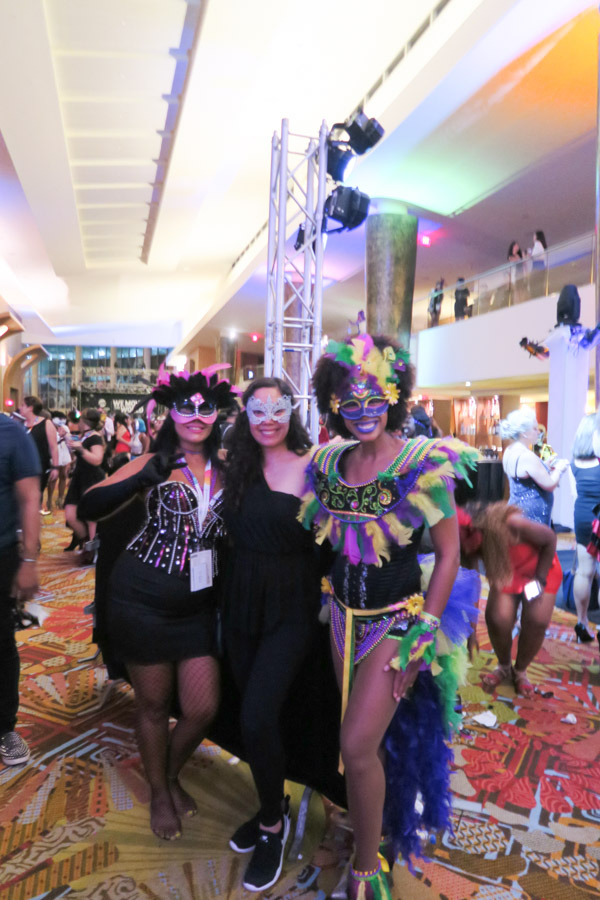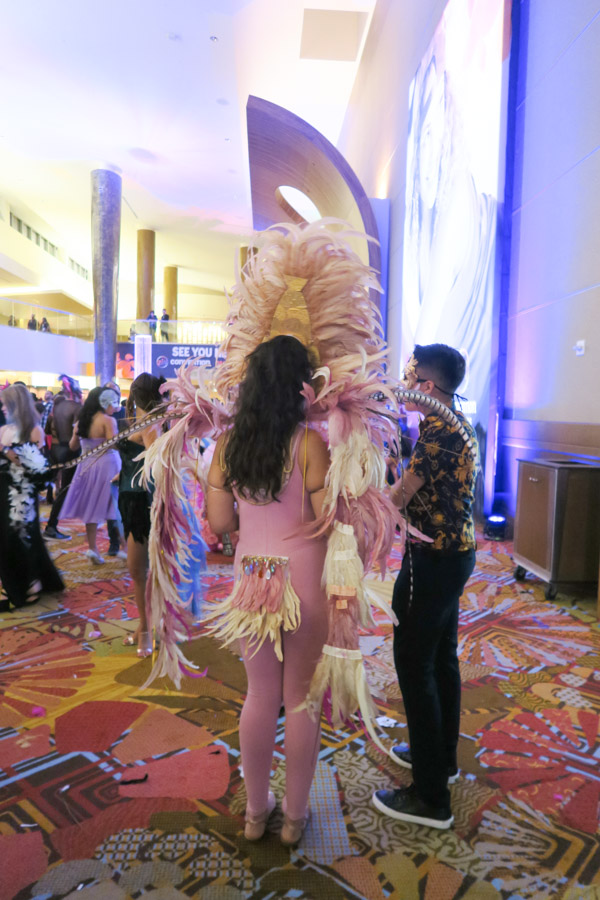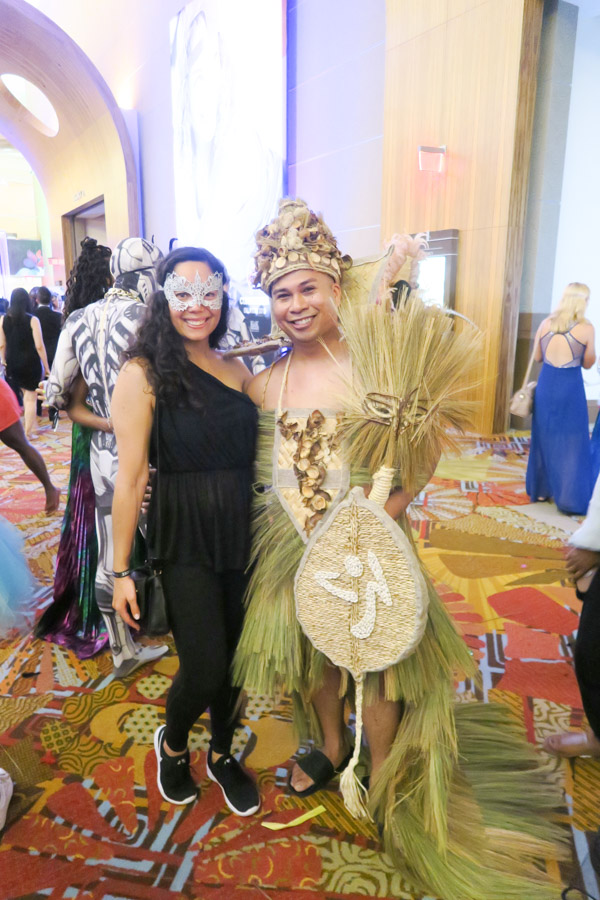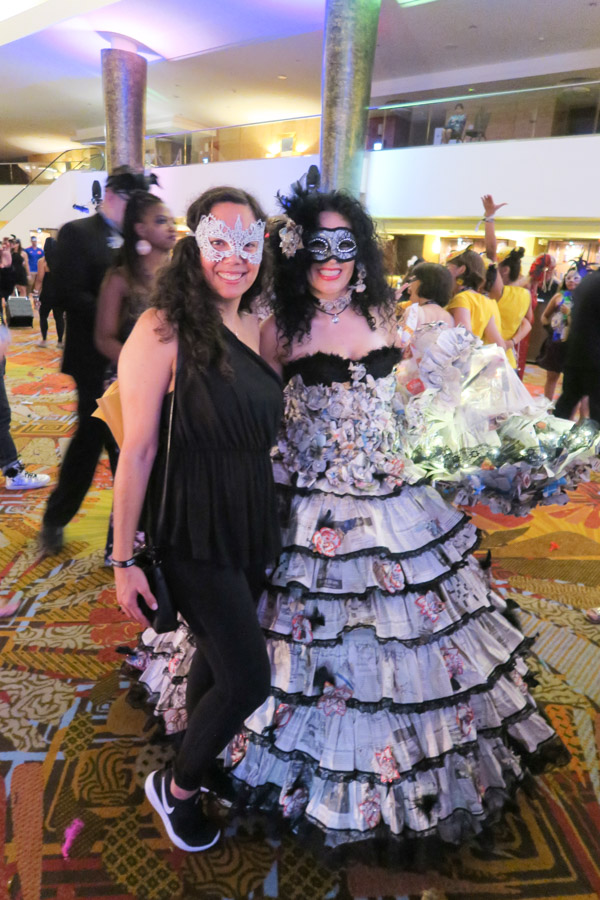 She made this dress from PAPER! She was also one of the costume contest winners.
Wrapping Up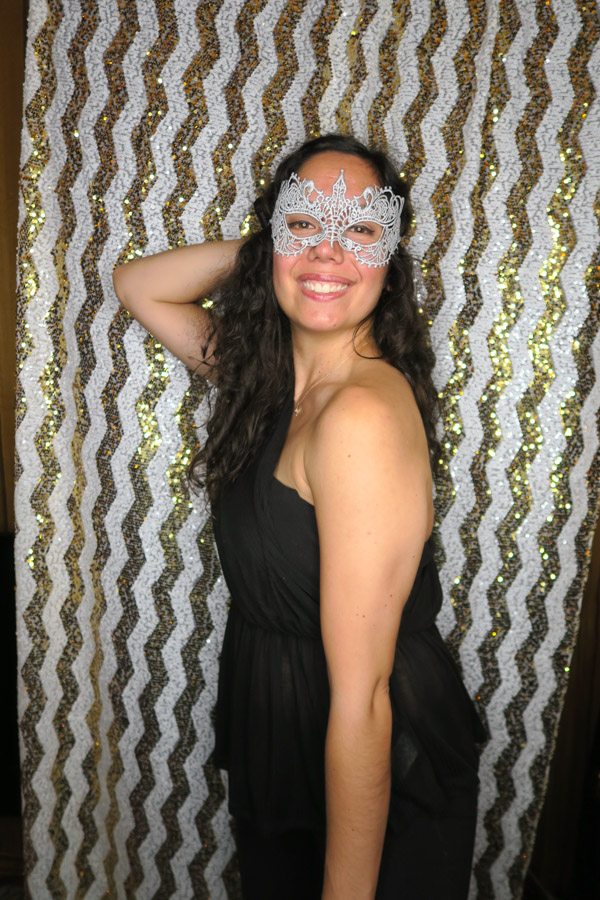 Since we went pretty late after dinner, we only caught the tail end of the party. But we had to do some photos with the selfie booth before calling it quits.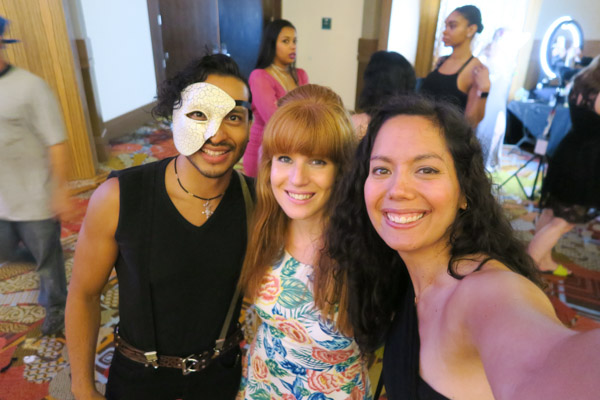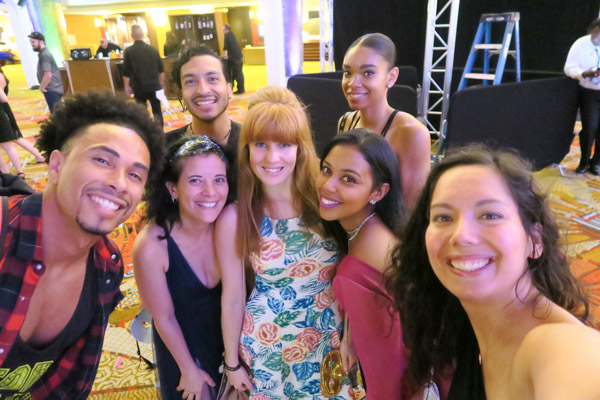 Can't wait to see what the theme will be next year. Any guesses on what they'll pick?
More Zumba Convention Fun
Check out my other ZinCon 2018 posts:
And you can read about my other 7 years attending Zumba Convention here.
***
Thanks for reading and watching! If you liked this post and video, please consider sharing it with your friends. Cheers!