*UPDATE as of 2/13/2019: ZinCon registration is now open*
Hi for my fellow Zumba lovers out there! Guess what? Zumba announced the registration date for this year's ZinCon! So, if you're asking, "When does Zumba Convention 2019 Registration Open?", I have the answer!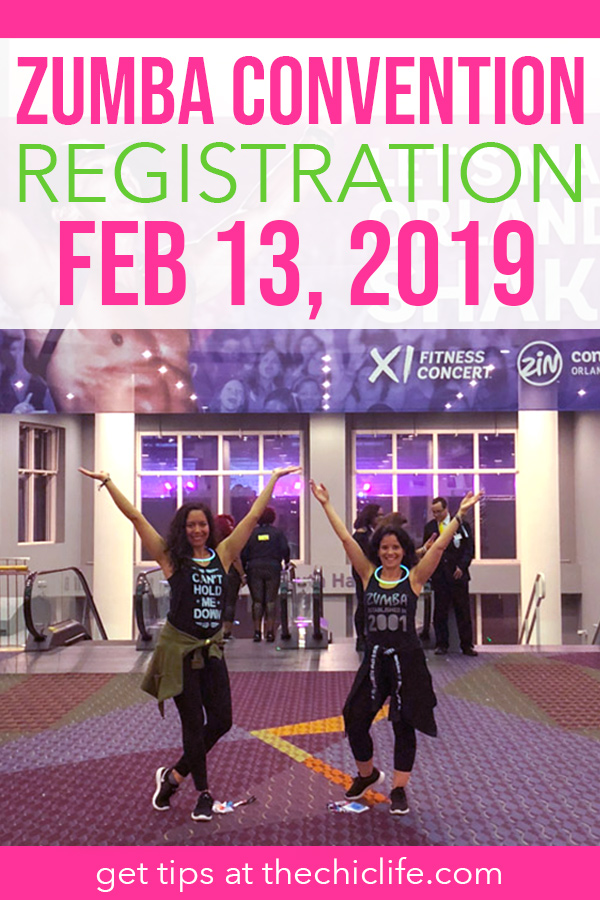 When Does Zumba Convention 2019 Registration Open?
ZinCon 2019 registration will open on Wednesday, February 13, 2019.
What Time Does ZinCon 2019 Registration Open?
Unfortunately, they don't announce the time up front. So we'll have to wait for more details on that.
But they usually send an email when registration opens up (it usually happens in the afternoon ET, but they never guarantee a time until/if they publish it).
How Much Does Zumba Convention Cost in 2019?
The registration price went up this year as follows:
$429 Super Saver price is available from February 13-15, 2019
$459 regular convention price is available after
As far as the other costs – Travel, Food, Shopping, etc. – let me know in a comment if you're interested in this, and I'll see if I can find costs from past years to do a breakdown.
What's to Expect at Zumba Convention
I've made lots of vlogs and blog posts to give you an idea of what ZinCon is like. Here's my Zumba Convention Playlist:
And you can get my ZinCon related blog posts here.
Want to Know More About Zumba Convention?
Click here for my Zumba Convention page with links to photos and vlogs from past ZinCons and more
And click here for my ZinCon FAQ page
***
Hope this answers your question about When Zumba Convention 2019 Registration Opens.
If you still have a question, leave me a comment below!