Hubby and I decided to beat the crowd both by day (tomorrow is Valentine's) and time (we went early bird style) to celebrate V-day this year.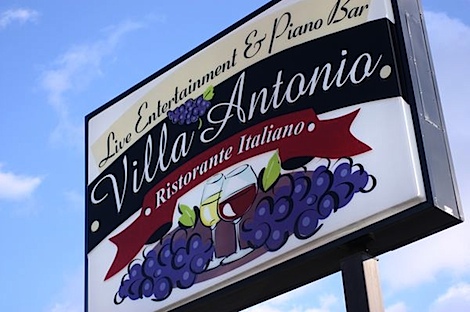 We went to one of our fave places – Villa Antonio.
We've been before a couple times for my birthday and Valentine's 2009.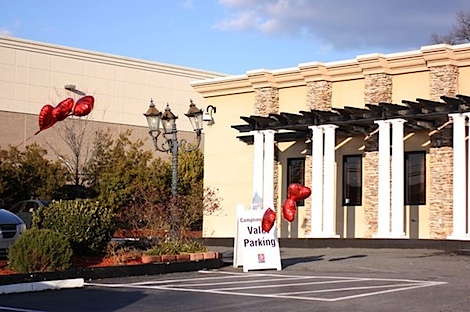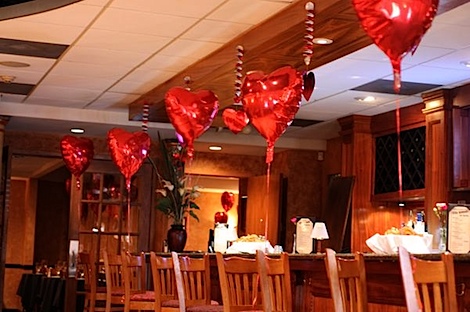 The place was decorated inside and out for the weekend with heart balloons galore.
Hubby and I had super early reservations for the restaurant's early bird special. We did their special Valentine's menu but saved $12 by eating early. Score!
Hey baby!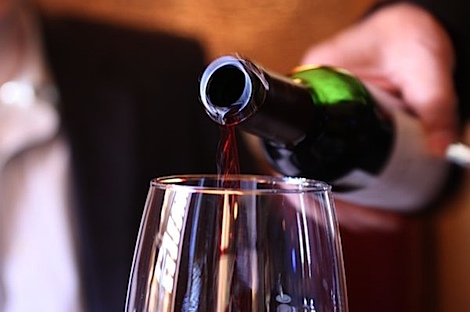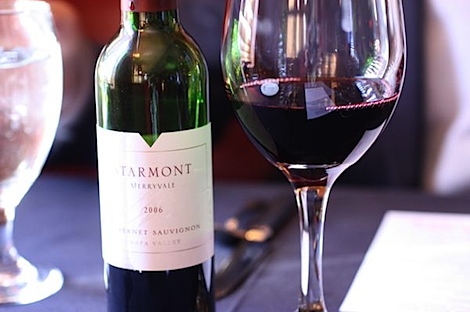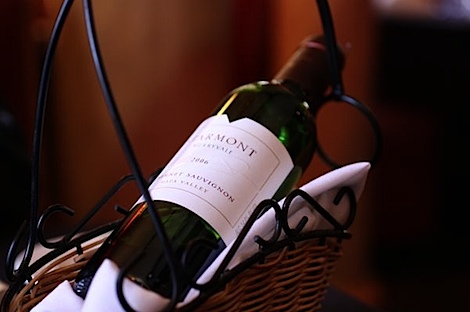 Hubby picked out our drink for the evening – a half bottle of Starmont Cabernet Sauvignon. We really enjoyed the wine…it seemed to have a nice fruity flavor.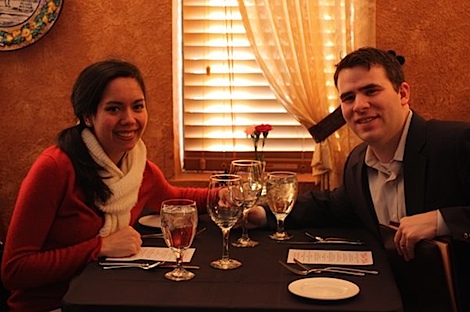 Hello!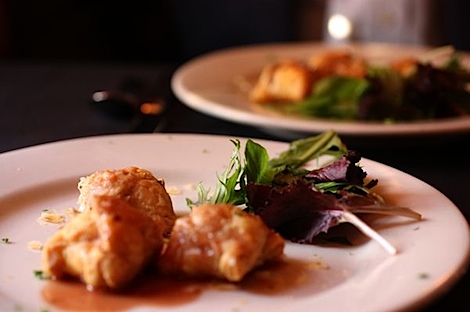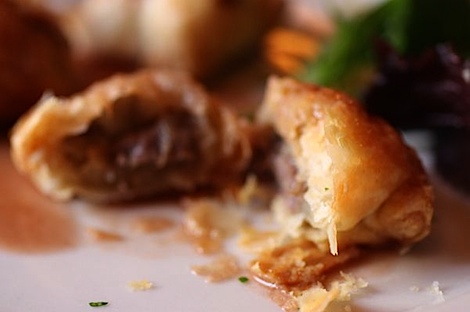 Out appetizer – mini beef wellingtons – soo good!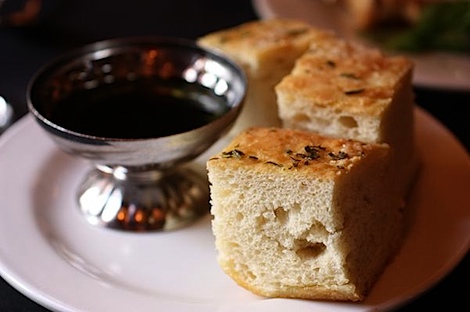 Hubby and I are suckers for their foccacia, which is served with balsamic and olive oil. Mmm…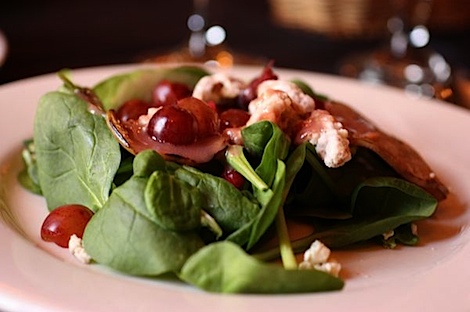 My Salad – spinach with blue cheese, candied nuts, grapes, pomegranate arils, pears, and a pomegranate vinaigrette.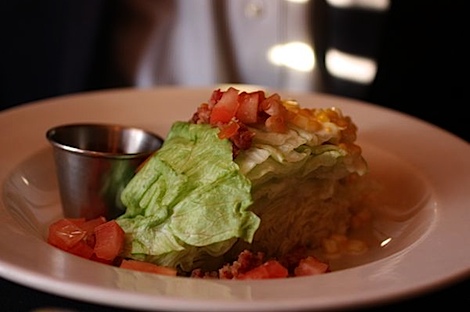 Hubby got a wedge style salad.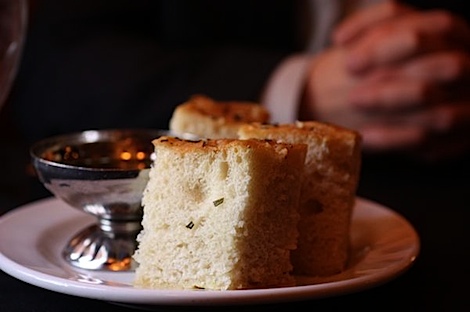 More bread…nommmmmmmm…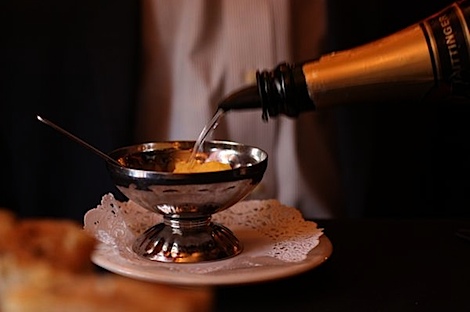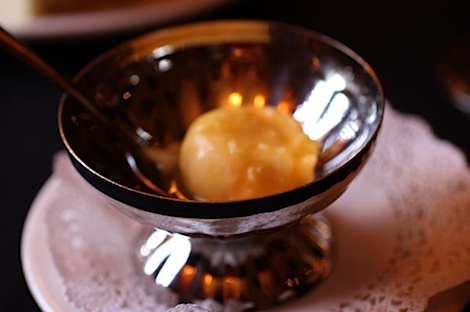 Palate cleansing mango sorbet.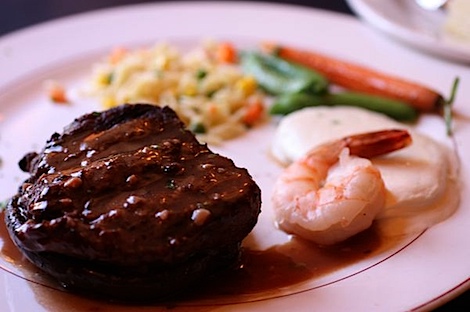 My entree – filet over portobello mushroom, shrimp, buffalo mozzarella, veggies, orzo pasta. The steak was super tender and I loved the sauce!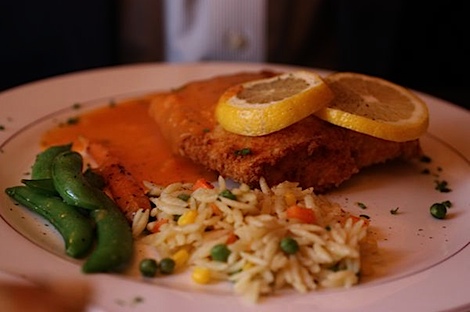 Hubby got mahi mahi with veggies and orzo pasta. I had a bite of this and it was excellent.
I got the Boom Boom Antonio coffee (a mix of coffee and liqueur – per our waiter – to make you boom boom all night and dance the night away). Very yummy!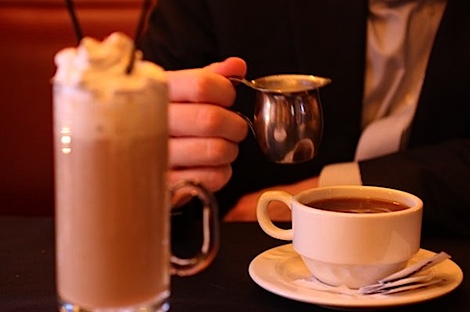 Hubby got regular coffee.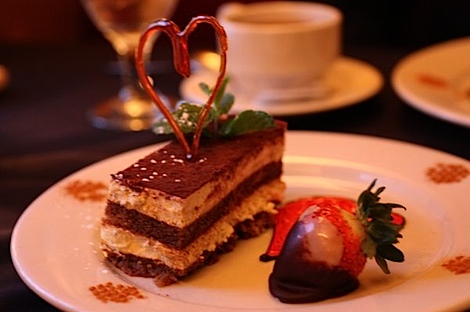 My dessert – tiramisu with a candy heart and chocolate strawberry. So nice and light but still flavorful.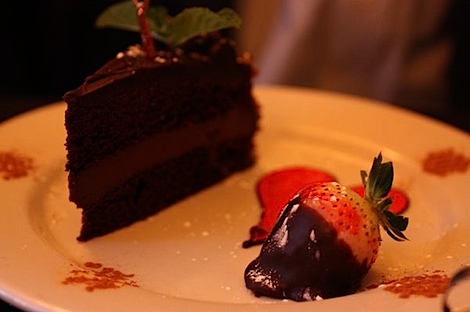 Hubby got chocolate cake and a chocolate strawberry. I had a bite or two of this and can vouch it was super good – nice and rich.
We ended up leaving with doggie bags of the steak, fish, and a bit of each dessert. Boy was there a lot of food there!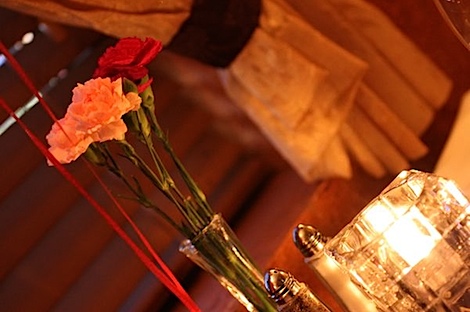 Happy Valentine's everyone! <3
************************************
Tidbits
Need last minute ideas for Valentine's Day? Check out my post on Five Sweet Things to Do for Your Valentine (there are some super easy ones!)
Check out my new Best Posts page – I didn't even remember having all these great posts! lol Email me at thechiclife at gmail dot com if you have a topic you'd like to see covered
Ask me some questions (help me build my FAQ page) on formspring page (I do have some answers in the works for those who have already asked some questions).
XOXO