First off, I'm so happy some of my new readers left me some comment love on my post yesterday. *snaps* for the new readers (the ones who commented and the lurkers – you all are wonderful). Welcome! 😀
*
*
*
After a happy breakfast with my pretty new floral bowl (click to see it – it's gorge!), I kicked off Project Hydrate Day #4 with a hot drink.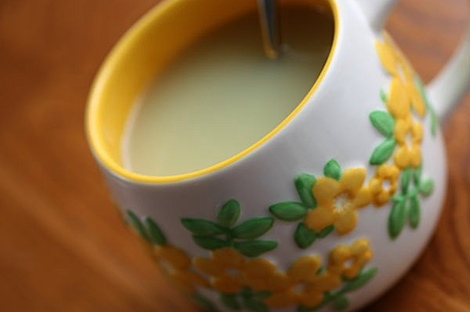 Yerba Mate latte.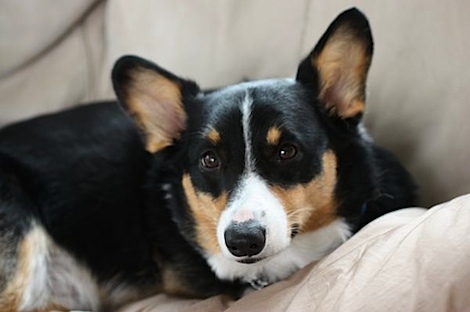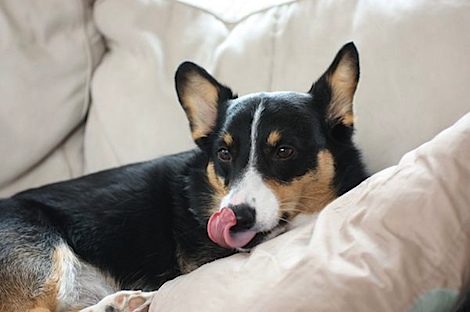 Bailey was quiet today. Look at that tongue! 😆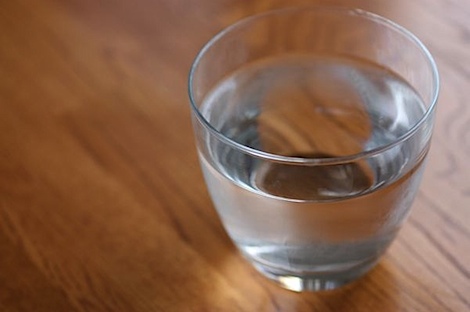 Project Hydrate continued with water.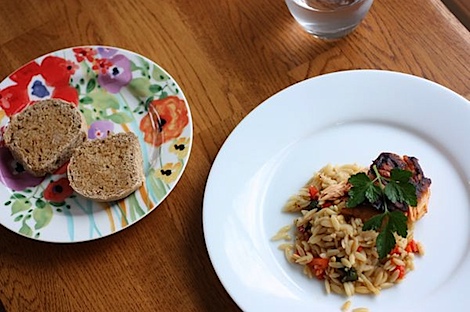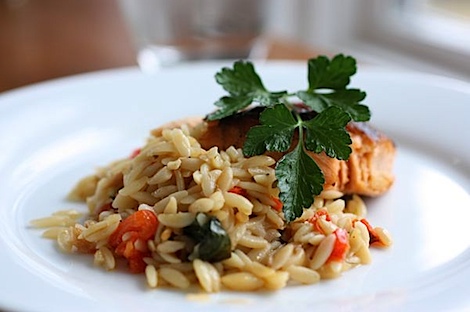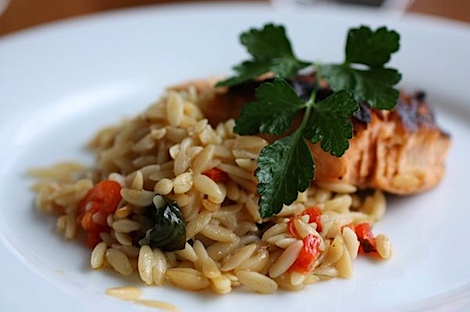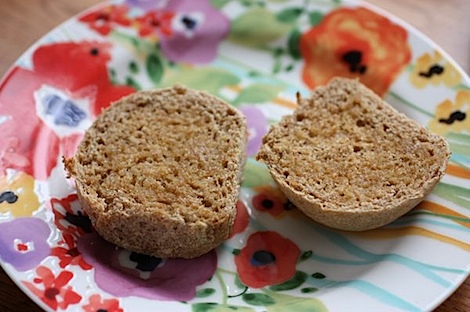 I had leftovers from Tuesday night's b-day dinner – grilled salmon and spinach orzo pasta and a Great Harvest honey WW roll – all heated in the oven.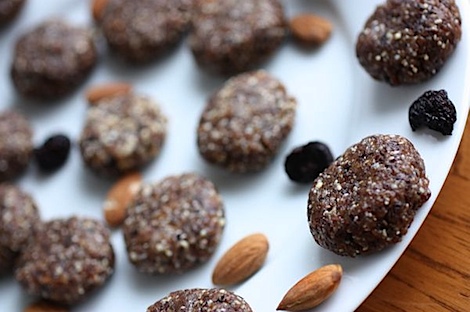 I made some more energy bites on my (quick) lunch break. Click here to view my Cheerful Cherry energy bites recipe.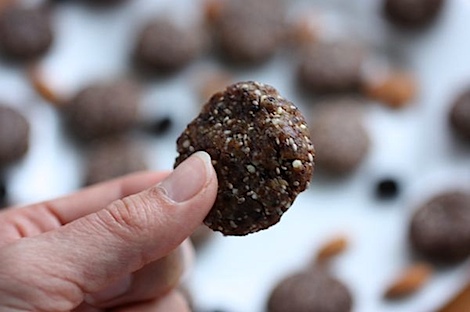 I snacked on a couple, too.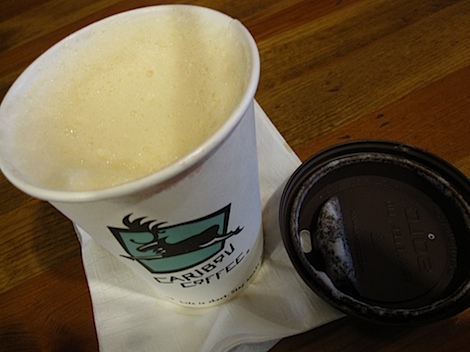 Tea latte over business after work. I had the cinnamon oolong tea latte fusion. So yum, so so yum!
*
*
*
I aaaalmost got to eat one of my favorite meals tonight – the vegetarian plate at a local Mediterranean restaurant. Unfortunately, I was doing dinner late and the place was closed by the time we called to order food.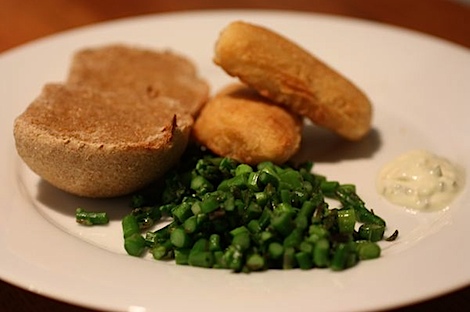 So, I whipped up a quick dinner of frozen TJ's halibut filets, a Great Harvest honey WW toasted roll with real butter…and…peas you think?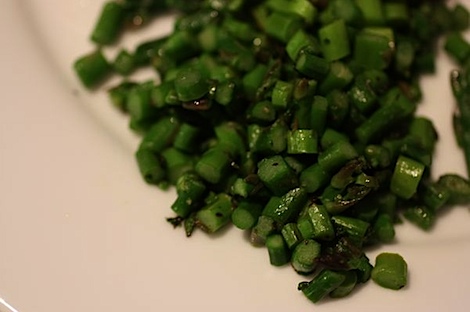 It looks sort of like peas but it's asparagus! I chopped it small and sauteed it in EVOO with salt and pepper. I loved how the smaller size gave the asparagus a whole new texture – it wasn't nearly as "stringy" as it sometimes can be.
Project Water – Day #4
It's Day #4 of Project Water. Today, I WFH, and surprisingly, I do worse at drinking water when I'm home than I do when I'm at the office. I think this is because when I go to work, I have my water measured out and a real goal to complete by finishing the bottle(s) I brought with me that day. When I'm home, I just drink random cups of water and tea without measuring or paying much attention to totals. I do better when I set a goal and work to reach it.
So, today was a bit of a Project Hydrate fail.
Consumed:
1 hot tea
1 hot tea latte
3 cups of water
Not so hot on the liquid consumption today. 🙁
I'm planning to WFH tomorrow, so maybe I'll do better now that I'm paying more attention?
Do you drink more water/liquids when you're home or when you're away?
Tidbits

So, I was checking my stats the other day and lookie who my top 5 countries are for The Chic Life blog visitors:
US – Hello!
Canada – Hello, eh! 😆 jk
United Kingdom – Hiya!
Italy – Ciao!
Australia – G'day Mate!
Ok, so all but one of my top 5 countries just say "Hi" or Hello" but I thought I'd spice things up with some fun variances.
Anyone want to guess who my top 5-10 countries are?