My body has finally started signaling it's ready to eat real food again. I've been craving tofu-soba-noodles since yesterday and finally made a batch tonight to enjoy.
But first…
I wanted to try one of my Nicobella Organic Vegan Truffle samples (*). I figured they don't have dairy in them, so I should be able to eat one, right? 🙂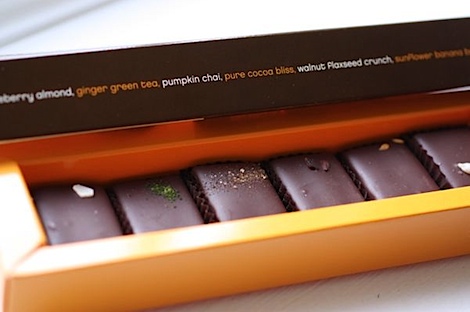 Eeny, meeny, miny…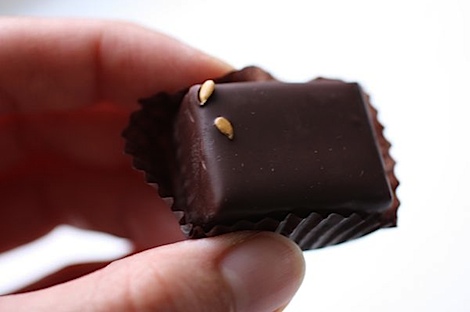 MOE!
I decided to try the walnut flaxseed crunch.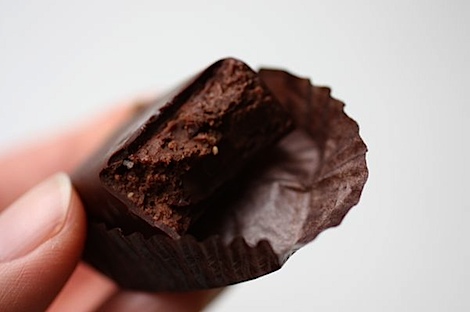 The vegan truffle was really good!
I plan to do a full review of the Nicobella vegan organic truffles soon (once I've sampled all the flavors), so I'll save the details for then, but what was most noticeable about this truffle over traditional ones, to me, was that this one didn't leave me feeling heavy or on a sugar high! Nice!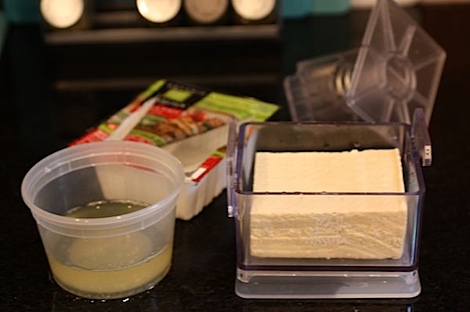 Ok, on to dinner!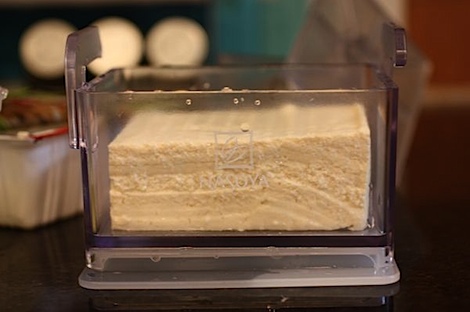 I finally got to test out the Tofu press (*) Nasoya sent me a couple weeks ago.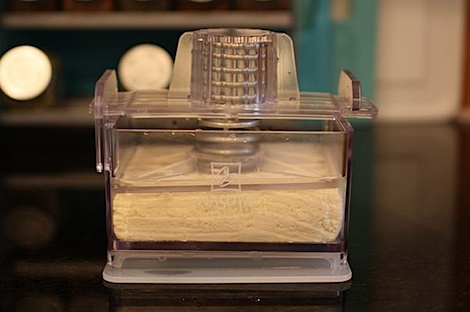 The press was a cinch to use and was so much easier than stacking pots/pans and cans to weigh my tofu down. Thank you Nasoya!!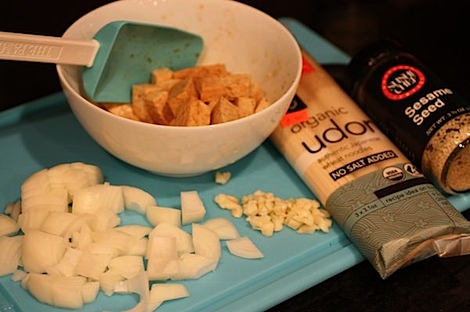 So like I was saying, I was really craving soba noodles with tofu and veggies. I guess your body just let's you know when it's ready for something, ya know? I must be ready for real food again. I've been eating pretty well today (especially compared to the last couple days).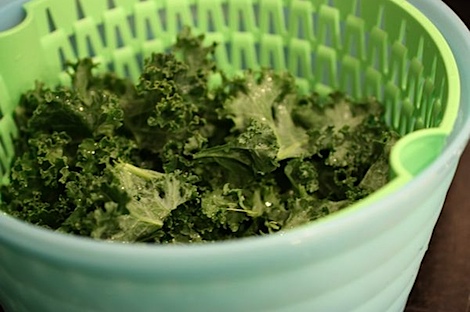 Ingredients assembled/cleaned/prepped.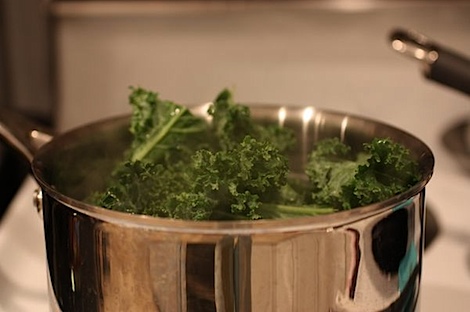 Again…using a too small pot for all the big, leafy greens I wanted to cook! 😆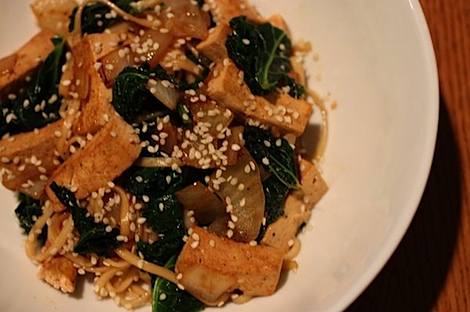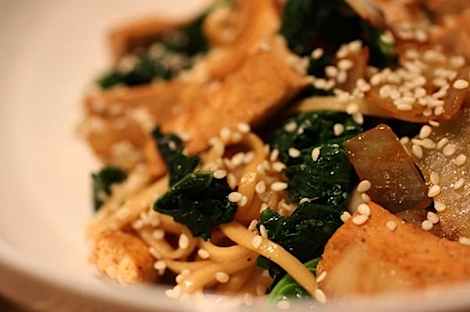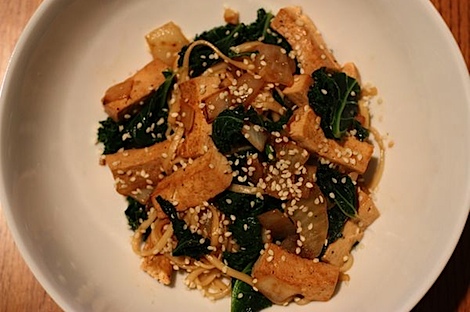 I did a play on one of my faves – my 3, 2, 1 Vegetarian Noodles (click for recipe), except I just used kale. I missed the other veggies but wasn't up to going to the grocery store to get the others.
Hubby was out watching the basketball games, so my friend Megan came over for some girl-talk. 😉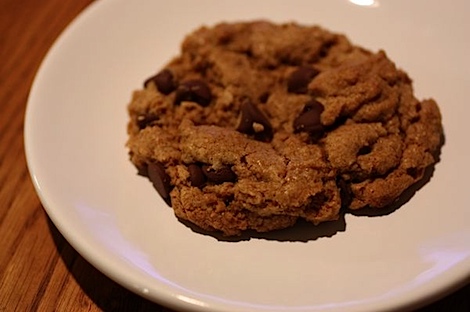 We made sure to have some time for…CHOCOLATE! As in some vegan chocolate chip cookies, which I made earlier today.
Oh yea!!!!!!!
*
*
*
No Project Hydrate Updates for today. I haven't really been keeping track since I first started feeling under the weather. I'm hoping to pick up again tomorrow, though.
Did you see the fun + eats from hubby's beer brewing extravaganza? One of my favorite photos from the last couple weeks is in that post – it's the hummus – the one taken from the side. Love!
Check out this post for some weight loss / diet / healthy eating tips gathered from one of the coolest TV shows I've seen lately.
Who's excited about something they gave up for Lent that they'll get to enjoy again tomorrow?!