Happy Easter!!!
(to those celebrating)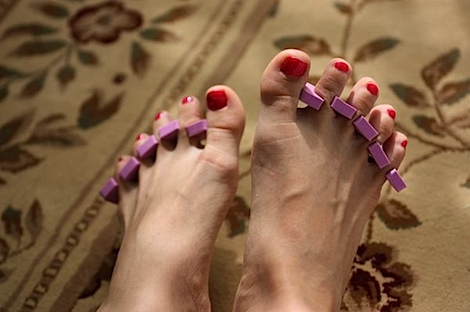 I did a quick pedi today – just painted my nails, really. I always love to wear BRIGHT colors when the warm weather hits. Bring on the sun!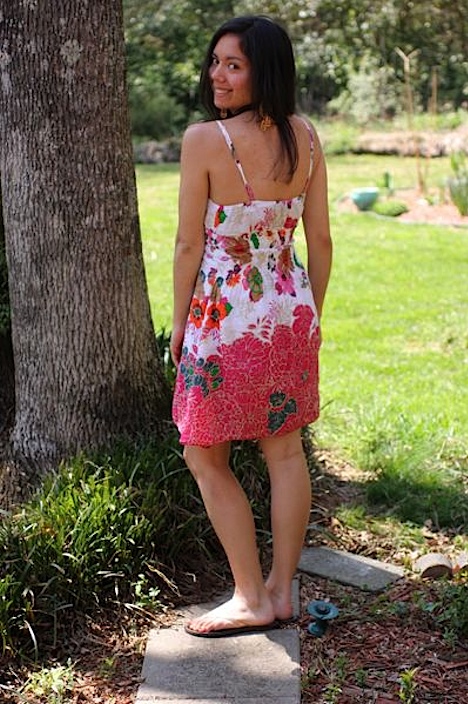 I put on one of my fave sundresses. Just a little something I found at a hippie store. They have the best dresses!
(Can you tell I got a hair cut last week? I meant to take photos but was too sicky-icky…lol).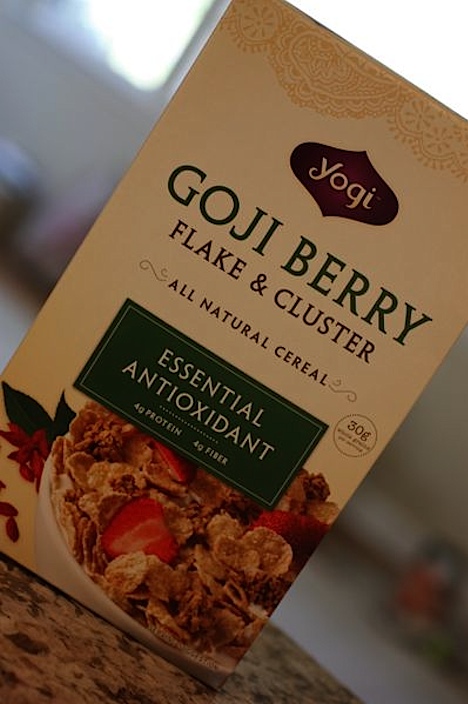 Hubby and I went out to get groceries. I found one of my fave cereals – Yogi Tea in Goji Berry on sale for only $2.99 at Earthfare. Score!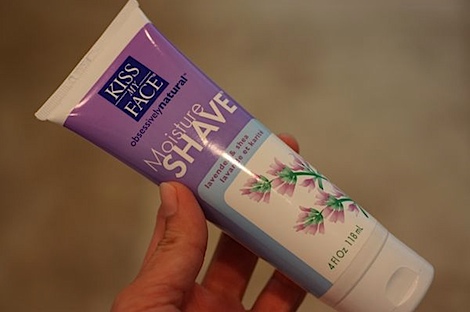 I also purchased a new shaving cream. I'm trying to switch out my beauty products for more natural solutions. This is Kiss My Face Moisture Shave (recommended by the lady in the beauty section of Earthfare).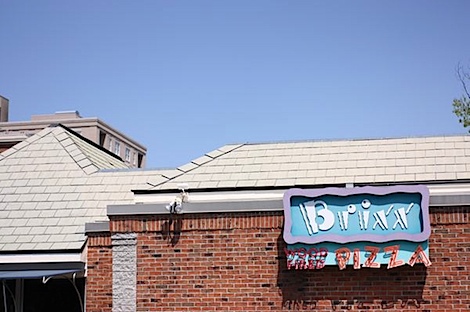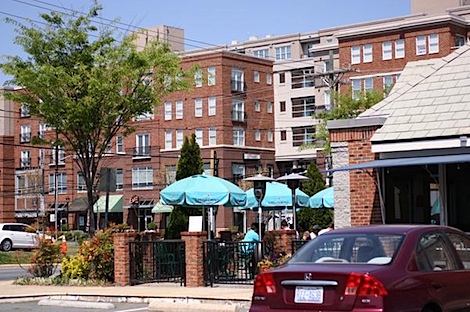 We headed out to Brixx to enjoy lunch on their patio.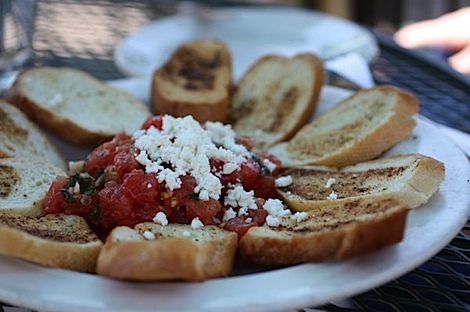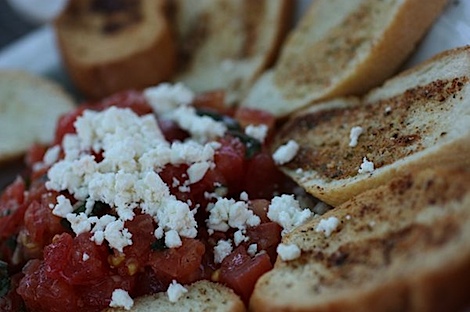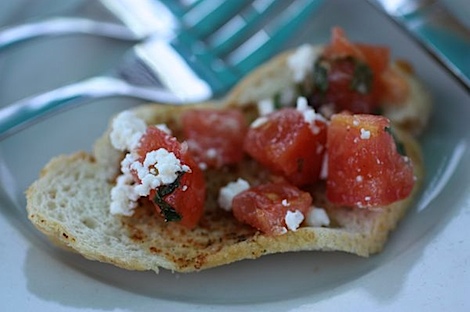 We split a bruschetta…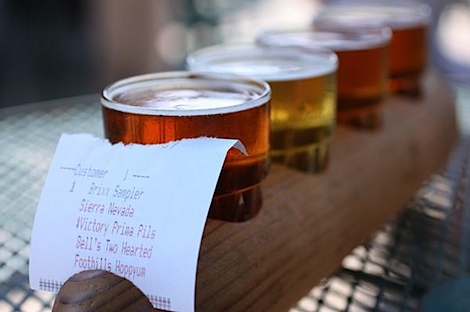 …a beer sampler (sierra nevada, victory falls pilsner, bell's two hearted – Matt's fave – it's true check out the comments from the other day (click), and foothills hoppyyum)…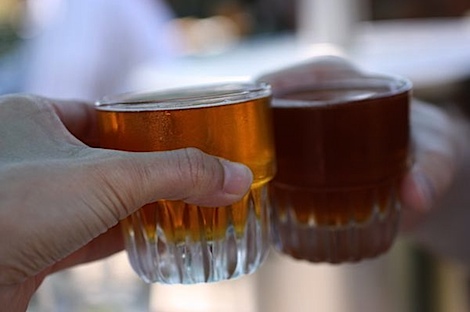 Cheers!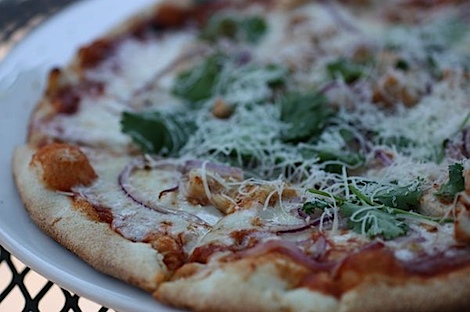 …and a BBQ Chicken pizza….now that we're eating meat again.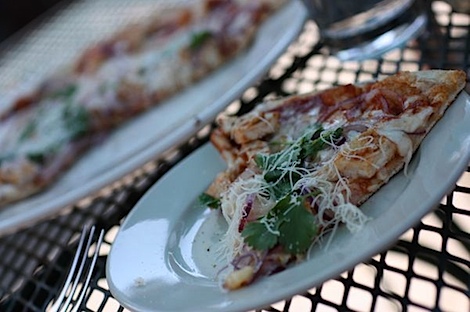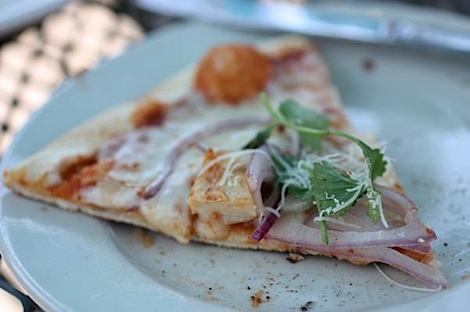 I had several pieces of bruschetta, quite a few sips of the beer, and two slices of pizza. The weather was perfect! Not too hot, not too cold. I felt so relaxed just enjoying the weather and the eats!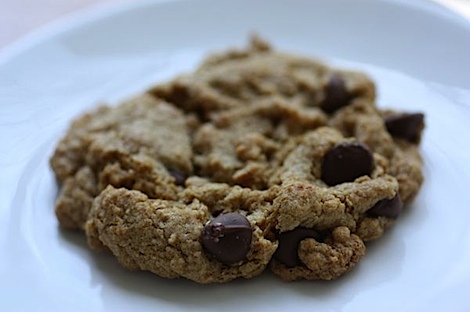 I came back home to enjoy a cookie. 🙂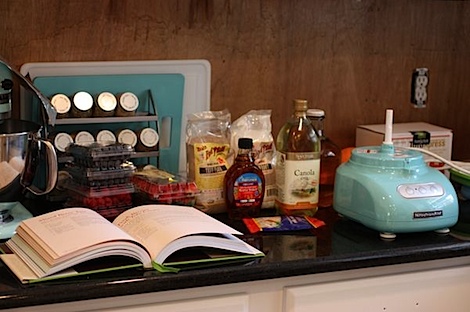 And work on a project.
I'm having Easter dinner with Emily and Kath tonight! They put me in charge of dessert. Even though I have all the pictures of my dessert, I can't share them! The girls will see!!!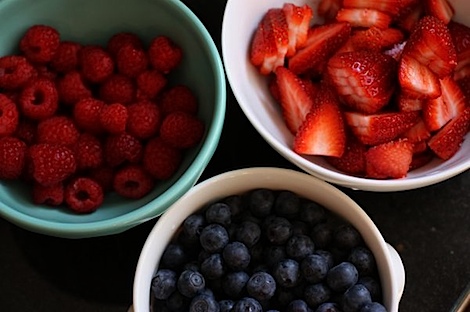 Here's a hint! 😉
Did you go out for Easter brunch/lunch? What did you have?