First off, thank you all so much for your encouraging words about my 5K by 2K11 running challenge! I'm nervous about it, but I think I can do it! Especially with so much positive energy behind me!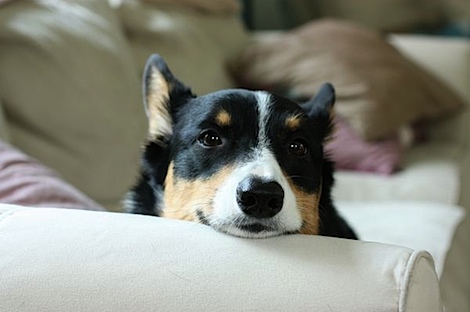 Look at that face!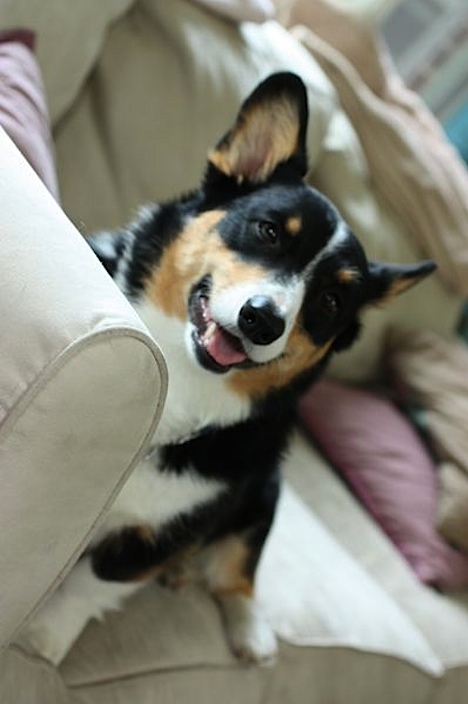 What a cutie pie!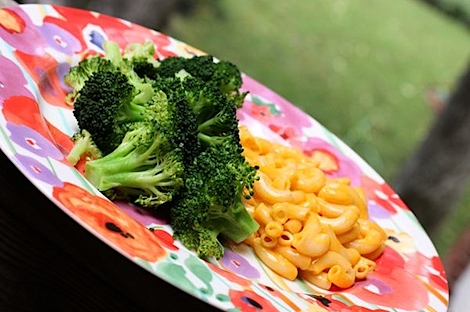 Lunch went off with…a bit of a hitch. I tried re-heating a chicken breast (leftover from yesterday's lunch) in the oven and it was slower than I expected.
The rest of lunch was ready before the chicken so we had mac and cheese and steamed broccoli.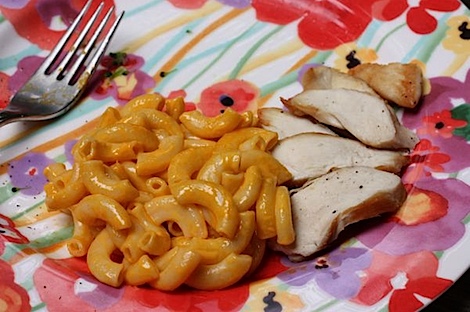 When the chicken was finally ready, I grabbed some more mac and cheese. I love mac and cheese, but it's so less filling than slower-to-digest whole grains. Oh well…worth eating once in awhile.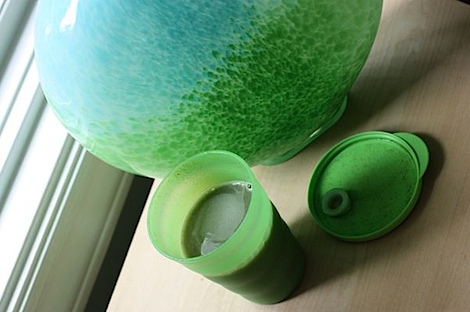 I've been feeling off all day still so I mixed up some more Vega Whole Healthy Optimizer for nutrition. Work your magic Vega!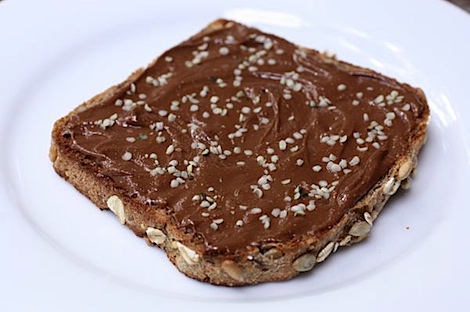 And I couldn't resist some whole grain goodness toast with Justin's chocolate PB and hemp seeds.
And lookie what I caught on a quick lunch break today! Center Stage!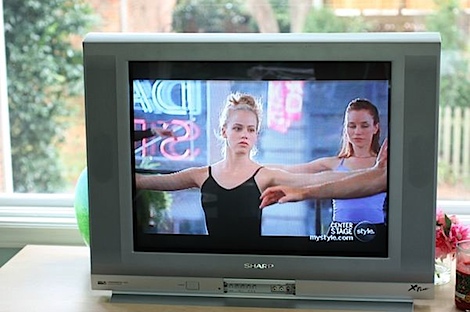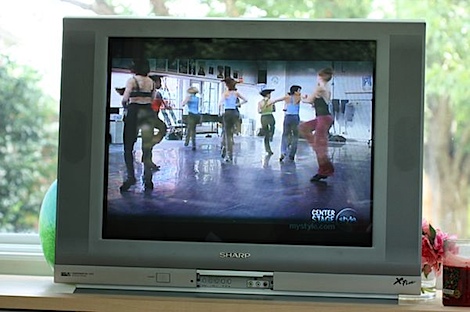 It was the scene where Jodi does a fun dance class after she gets fed up with the strictness of her traditional ballet classes.
I think it's very quite possible that this scene was my inspiration (dance-spiration? 😉 ) for seeking out dance classes for fitness once I was a working woman. Very curious. 🙂 Either way, I'm not sure I'll ever get sick of this movie…love it!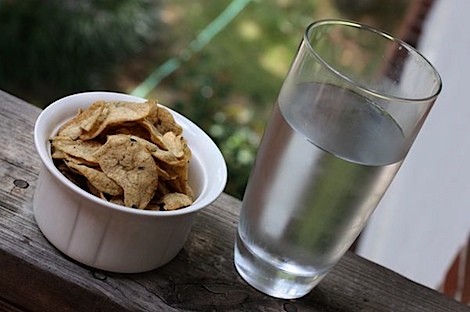 Snacked on brown rice chips and have been downing water all day.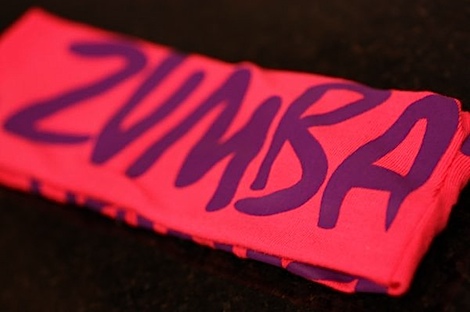 We Dropped It Low in zumba tonight. I had so much fun teaching my private class – those girls are truly amazing!
I'm currently teaching them a fun (though somewhat difficult) salsa song that includes a cross-step salsa, front-back salsa and even a turn! You can really do the song without extra instruction, but since they're my private class, I get to give them extra attention. 😉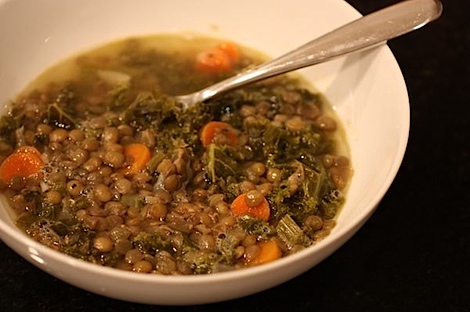 I wasn't feeling so hot after class. I think I may be coming down with something. 🙁 So, for dinner, I just wanted some comforting soup – more Lemony Lentil (heated on the stovetop from frozen).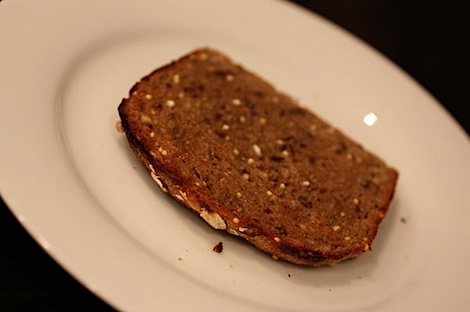 Plus Whole Grain Goodness toast with a dab of real butte.r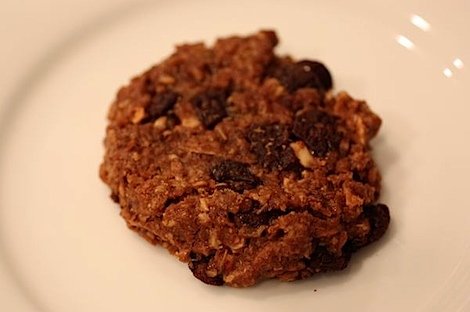 I was feeling bad tonight…but not too bad for dessert. I picked up a vegan whole wheat chocolate chip cookie when I was at the grocery store post-zumba. It was delish.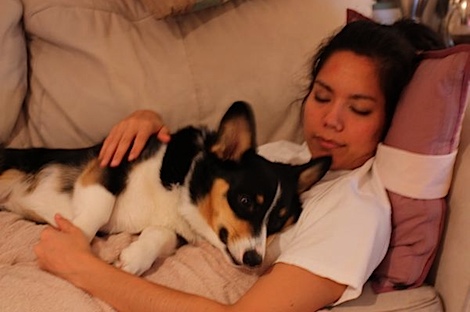 Not feeling so hot, but Bailey is trying to help me feel better soon.
I'm off to drink some hot tea and hopefully get to bed soon! G'night!