Greetings friends!
I still can't believe Christmas is over. New Year's is just a couple days away and I'm not quite ready for 2010 to be over! Where did the year go? lol
If you're catching up, here are my holiday posts:
On to today!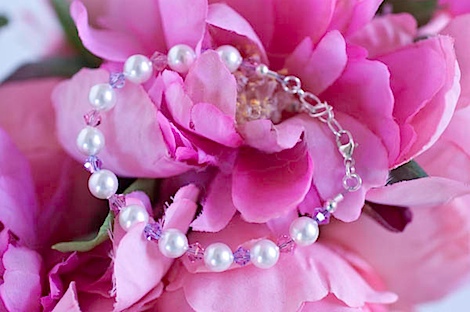 I made something today – can you tell what it is? I'll share in a minute, but first let's get to breakfast.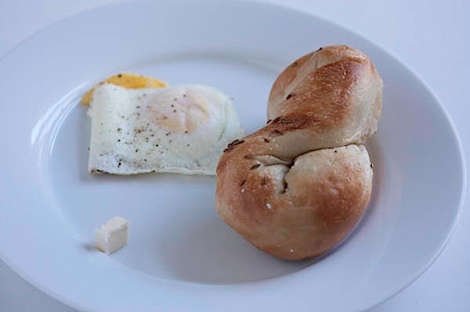 What do you do when you have a couple dozen irresistible rye bagels in your freezer? Eat them as fast as humanly possible. hehe…jk. But seriously, I had one today with breakfast, along with a fried egg.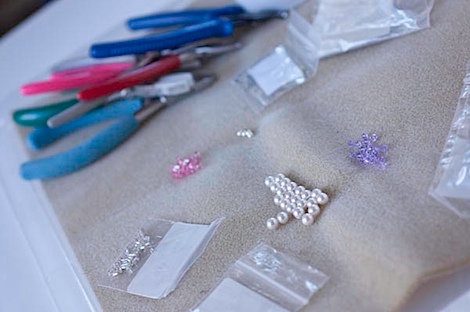 Then, it was time for a quick craft project. You guys know I used to make jewelry, right? Not full time or anything, but I did do it as a side business for a couple years. I still have tons of supplies and would like to continue making jewelry once in awhile, but it's tough on my wrist and pretty time-consuming.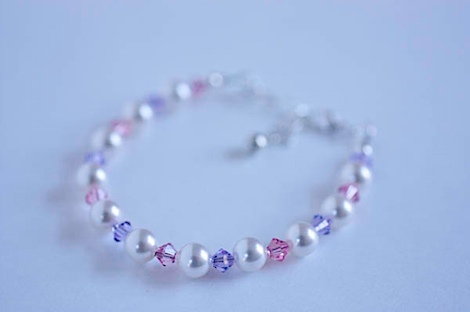 Anywho, I made this pretty little pink and purple bracelet for my niece for Christmas. It's made with sterling silver and Swarovski crystals. One of my favorite parts about jewelry making is playing with the sparklies. I love things that sparkle and shine. 🙂
I had to make the bracelet early this morning because we went for another…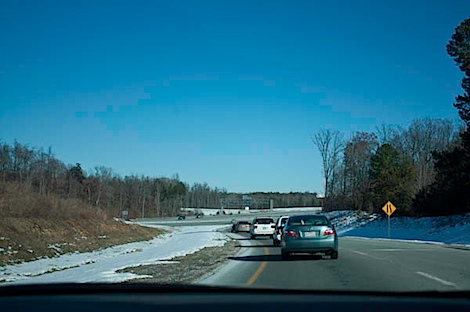 …Road trip!
Starbucks seems to have the only semi-healthy road-food options we can find. I got a spinach/egg white wrap.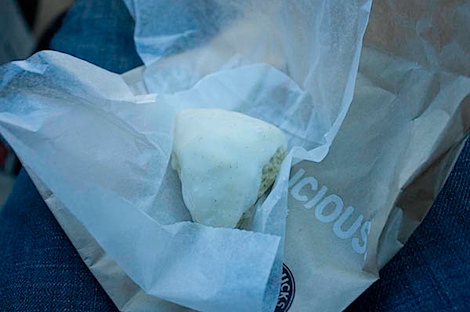 I also got a mini vanilla scone because I'm still in holiday-mode. 🙂 Ok, I probably would have gotten this anyways. hehe.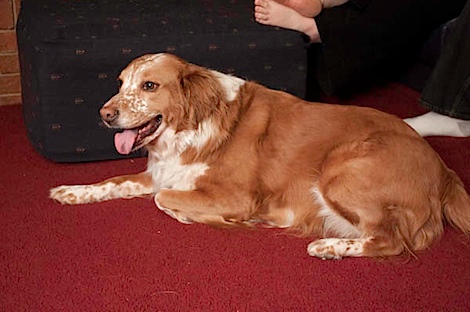 We got to hubby's mom's house in the early afternoon. Just in time for Bailey to see one of his girlfriends – Kerry.
They had a blast chasing each other around.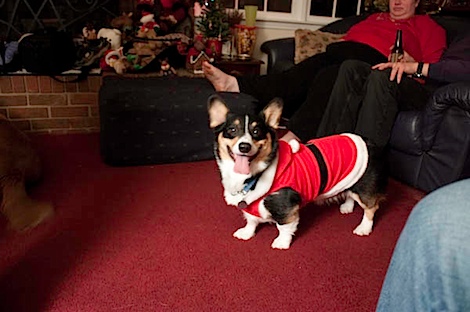 And then the Bailey-Claus costume made an appearance.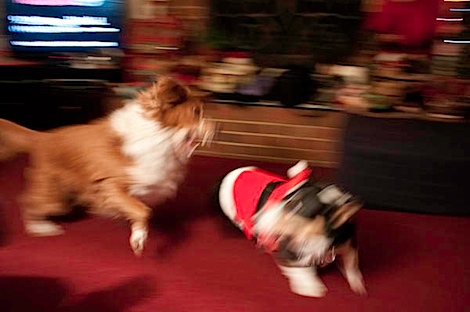 I love this photo with Kerry's fangs exposed. Can you believe Bailey likes to play with that?! lol Silly boy.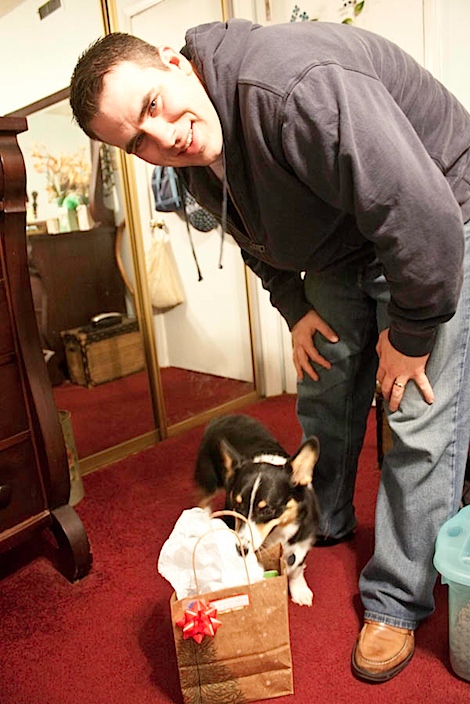 We opened presents today…so many presents! Our family is so generous with their Christmas gifts. Even Bailey got a little toy.
I'll try to share a couple gift photos later this week if I have time.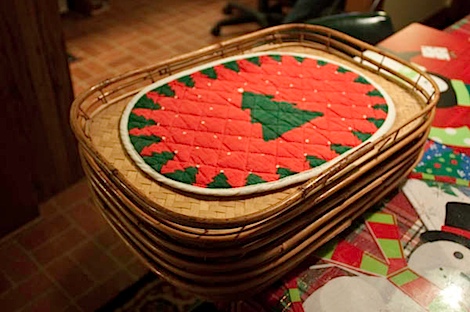 Then, it was dinner time. I love these little Christmas tree place mats my MIL has.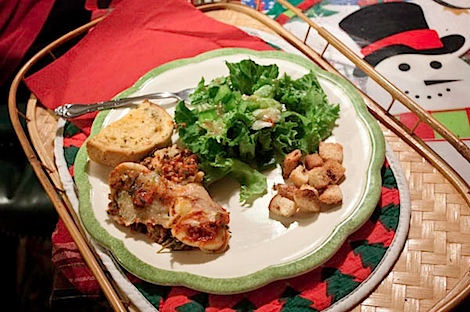 Hubby's sister made dinner tonight – Cheesy Goodness. It's basically lasagna made with ravioli instead of lasagna-shaped pasta…plus with pureed veggies hidden in the mix for the kiddos. We also had hubby's mom's famous dry dressing, salad, and garlic bread.
Getting sleepy here. Time for bed! G'night!
Did you make any of your Christmas/holiday gifts this year? What did you make?