So, I sort of stalked this necklace. I first saw this beauty on Sincerely, Jules and just loved the edgy look. You guys know I'm not big on jewelry. I normally only have a few things that I wear over and over again. But, this necklace seemed a great addition to that group – a statement necklace that could be dressed down or up that I could wear a lot. As for the stalking, well…I'd seen this piece online on a few boutiques, but it was pretty pricey. I loved the necklace, but I was really hoping to score it on sale. So, I waited and searched and waited. And sure enough, Shopbop.com put it on sale. The only catch…it was sold out by the time I noticed it on sale.
Luckily for me, Shopbop has a great wishlist feature where you can add items to your personalized wishlist, and you can check it to see when things go on sale or sell out or get re-stocked. I refreshed the page for almost (or was it over?) a week (thinking surely someone would return the necklace since they had 15 days) and almost gave up hope when it finally popped up with the "add to cart" button. Holla! Anywho, I immediately purchased the necklace at the sale price, and it just arrived yesterday. I couldn't wait to wear it, so I paired it with some really simple clothes to let the necklace be the star.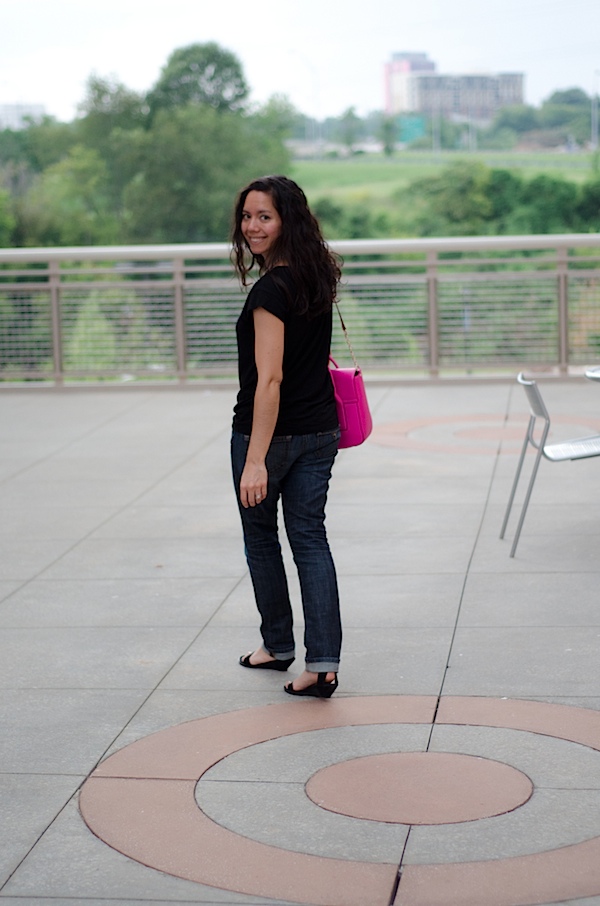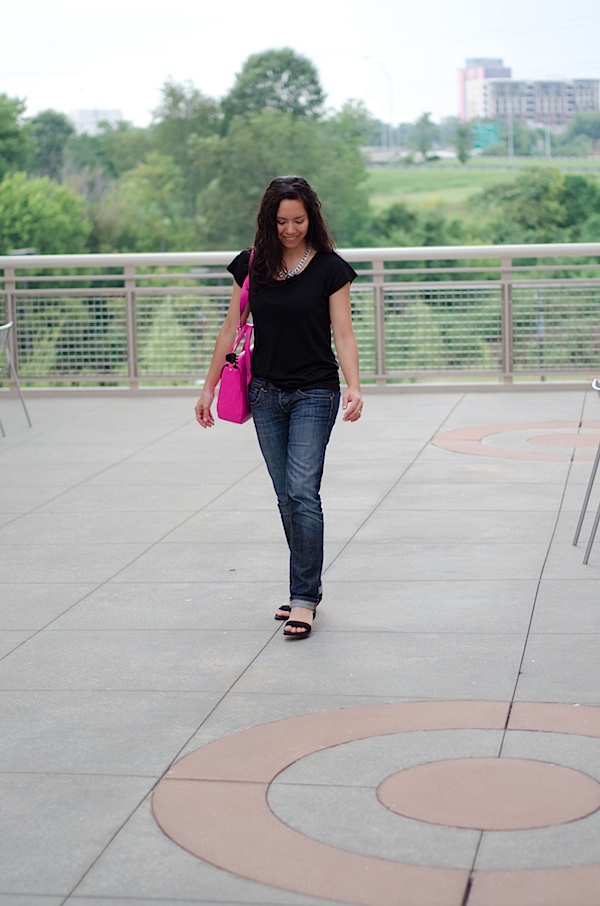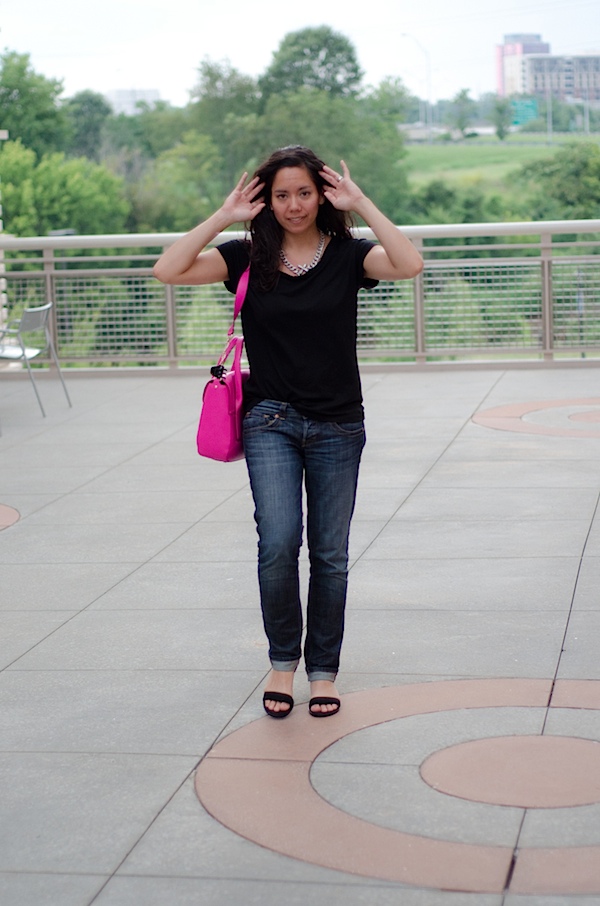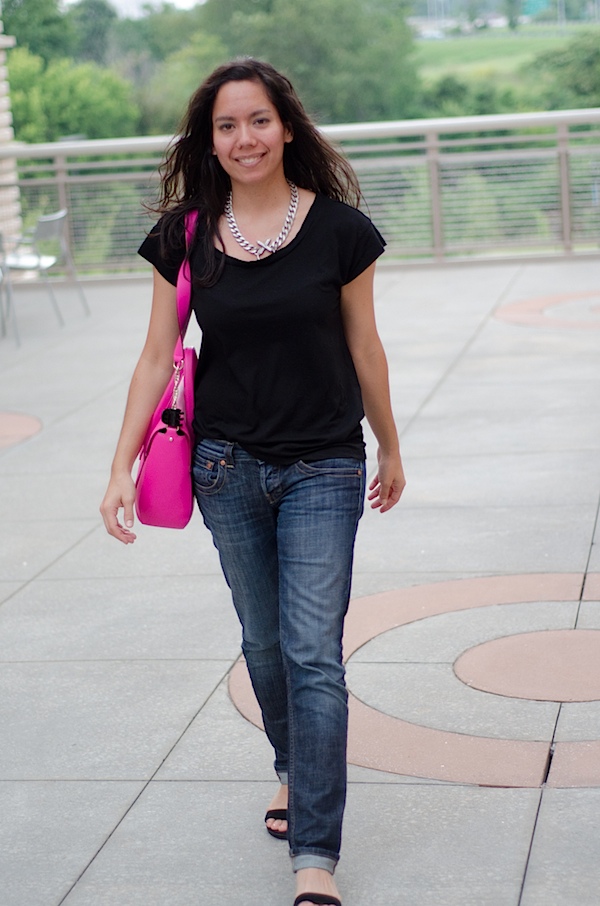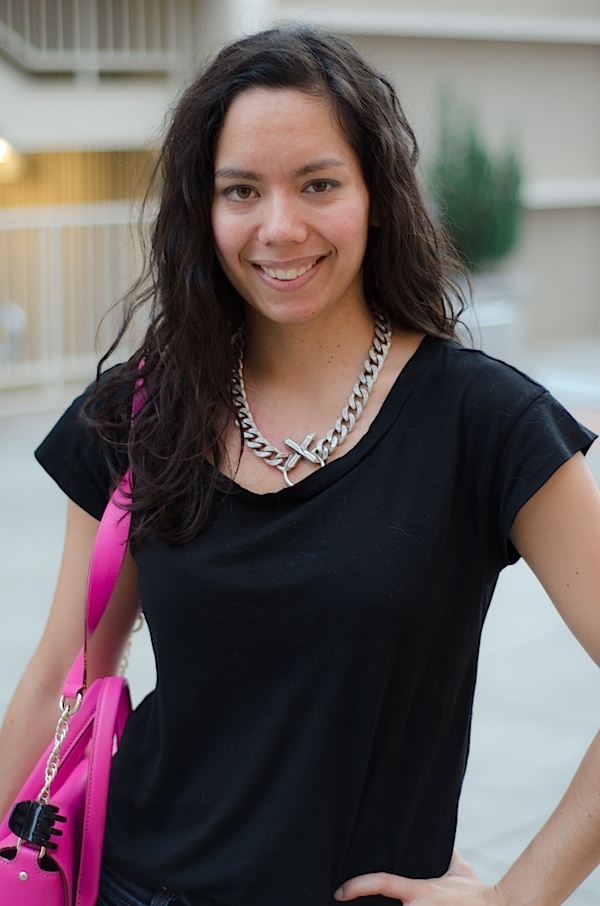 Outfit:
Necklace: Luv AJ Crystal Cross Necklace (via Shopbop.com)
T-shirt: Gap
Jeans: Guess
Purse: Kate Spade
Low suede wedges: Alexander Wang "Vika" Suede Wedges
As for the shoes, I think I'm going to keep them, black goo and all. They're so comfortable, and I find myself gravitating towards them when I'm putting outfits together. Not to mention, when everyone else was complaining about their sore feet at the Wig Out party, I felt stellar. Gotta love a comfy and cute shoe.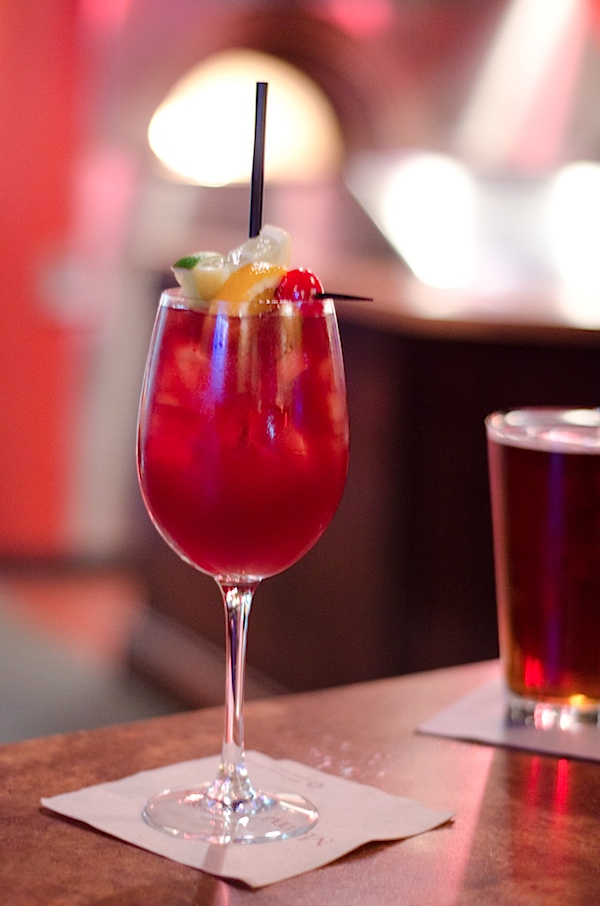 We went out for dinner tonight to Mama Ricotta's, one of my favorite Italian restaurants in Charlotte. I had a red sangria while we waited for our table.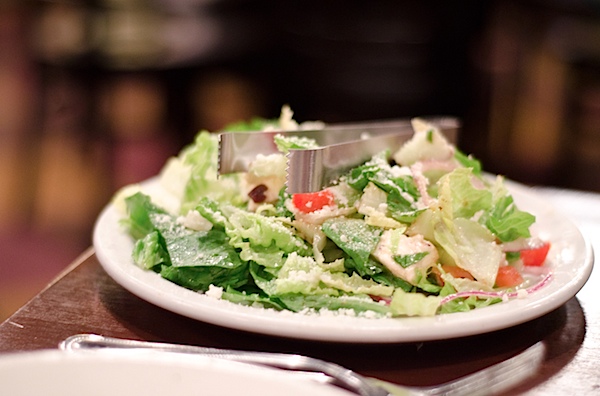 We shared a couple courses – the Tuscan salad (which I actually picked because it had olives in it…I'm making progress, guys!)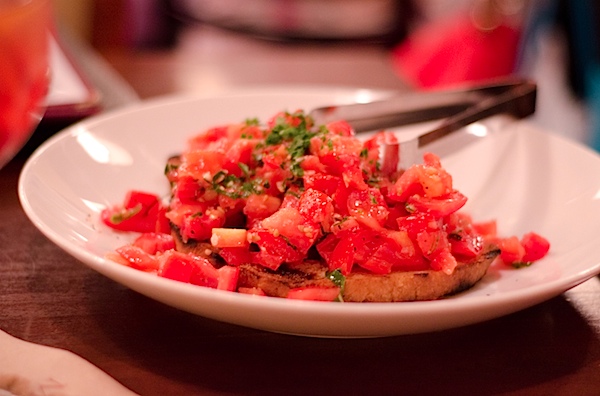 Bruschetta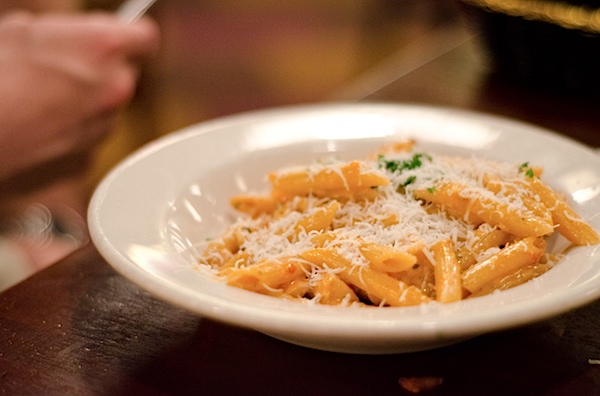 and Penne a la Vodka with chicken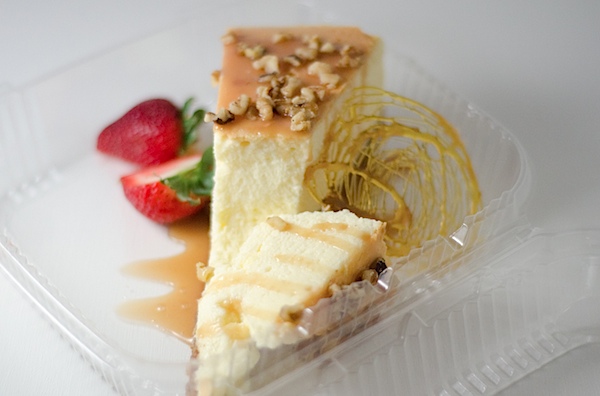 Plus, we got the maple syrup cheesecake to go.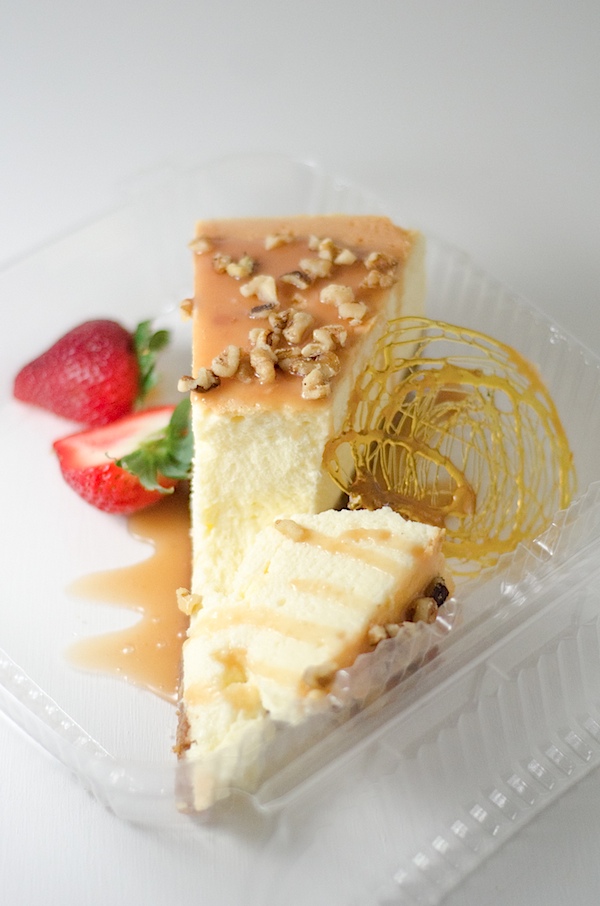 It got a little wonky looking in transport, but it still tasted great!
Reader question: What types of jewelry do you prefer – statement or simple?