I know you've probably heard this a thousand times already, but I really can't believe 2012 is over already. It's New Year's Eve, and I'm getting ready to head out with some friends to celebrate. But, I wanted to take a quick moment to reflect on some of my favorite recipes from this past year (in no particular order):
1 – Coconut Milk Hot Chocolate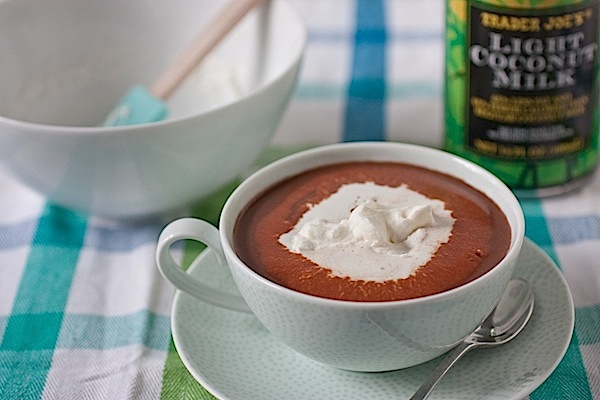 I made this recipe for National Hot Chocolate Day, but I love this for a quick-fix dessert any day of the week. The coconut milk gives this class concoction a fun flavor twist.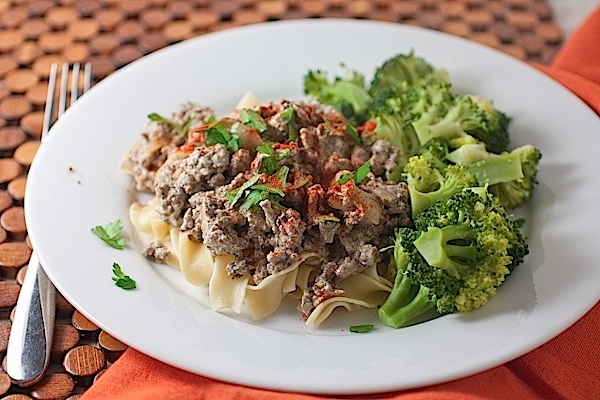 I shared my mom's classic beef stroganoff in January. I've grown up eating this meal, and it's still a go-to and family favorite that I turn to when I want some easy but comforting for dinner.
3 – Slow Cooker Chicken Tortilla Soup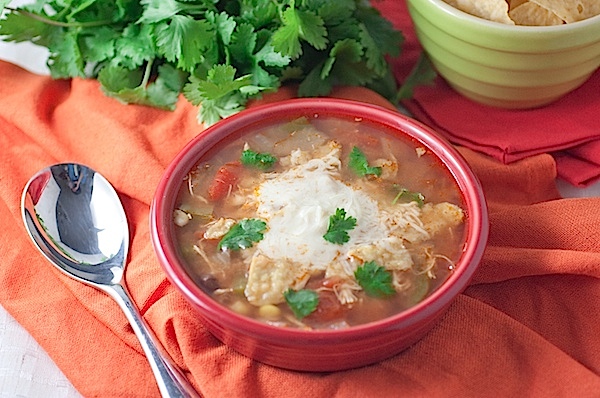 Oh, slow cooker, how do I love thee? This is a fun recipe that I'm sure I'll be making to carry me through the winter.
4 – Healthy Pumpkin Pie Muffins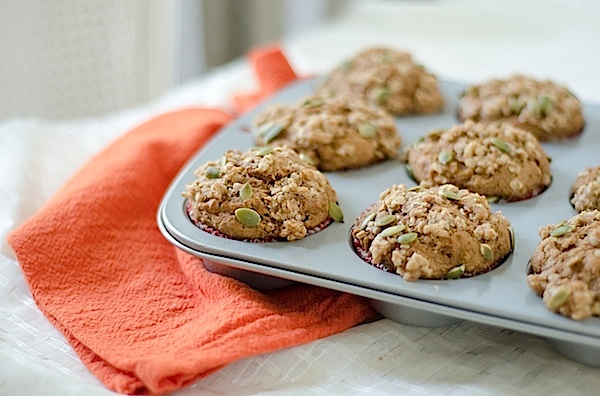 This may have been the year of the muffin, and these pumpkin pie ones may be my favorites of 2012. I had one left in the freezer a couple weeks ago, and I happily ate it as soon as I found it. It's okay to make these in the winter, right? And in the spring?
5 – Vegetarian Italian Farro Soup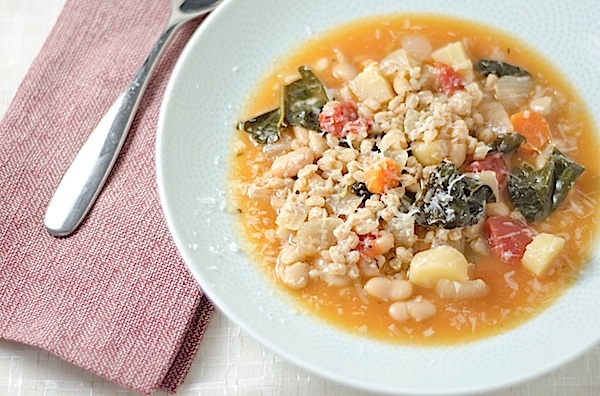 One of my most pinned recipes this year, this simple soup is light but satisfying for vegetarians and meat-eaters alike. This recipe was also featured on Huffington Post.
6 – Healthy Cinnamon Apple Muffins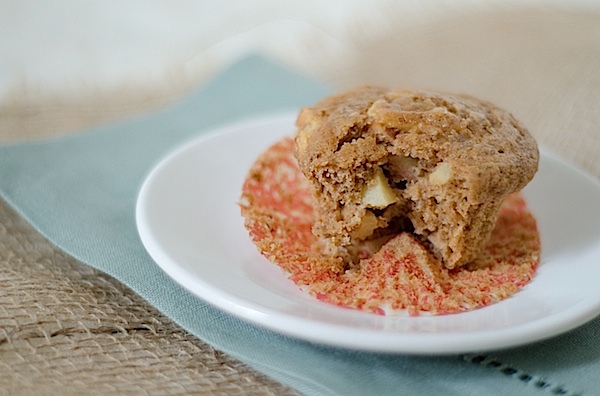 I rediscovered my love of healthy muffins and made these apple muffins after returning with a basket full of fresh-picked apples from a trip to the orchard. I heard lots of positive feedback on these from you guys, and I'm so glad to hear you enjoyed them as much as I did.
7 – Autumn Granola (Oil-Free & Made with Canned Pumpkin Instead)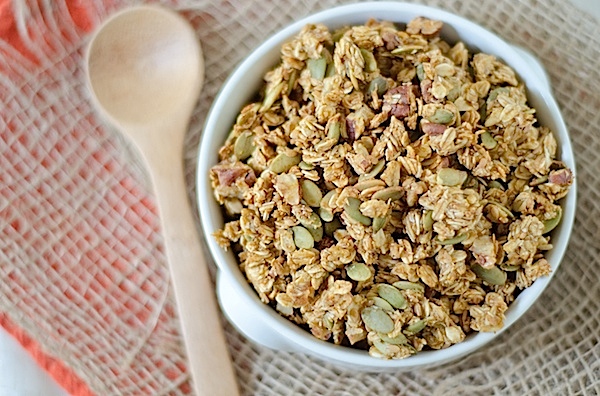 I got creative with leftover canned pumpkin and made some oil-free granola that got featured on Yahoo! Shine. Woohoo! Or should I say Yahoo!?
8 – Healthier Baked Pumpkin Doughnuts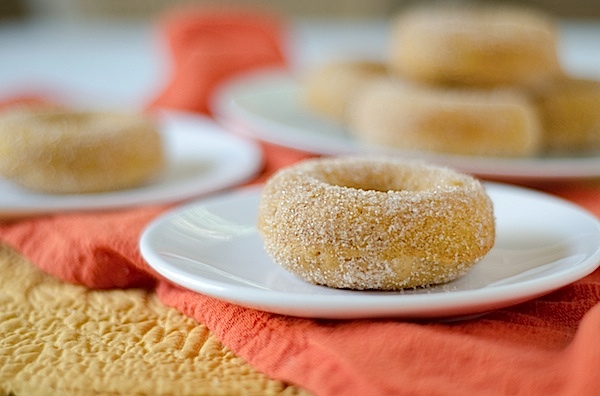 My experiments with canned pumpkin also yielded these delicious doughnuts. I even found out these became the official breakfast of choice of my friend Lynn's daughter. I know she made them every day for awhile there. I wonder if she's still making them?
9 – Quick Cinnamon Rolls (without Yeast)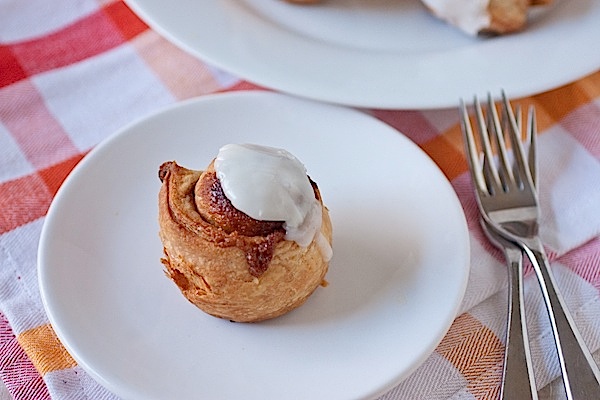 My love of cinnamon rolls paired with my love of quick-fix eats yielded these yeast-free cinnamon rolls. Speaking of which, I totally should have picked up some puff pastry so I could make these for brunch tomorrow. Doh!
A great vegetarian entrée or simple side. This reminds me that I need to make this again soon. And if you're new to farro, this would be a great beginner's recipe!
11 – Chicken, Barley, Swiss Chard Soup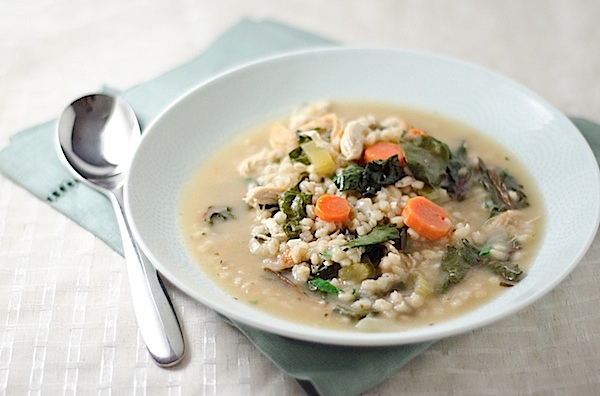 If it wasn't the year of the muffin, then it was definitely the year of the soup. Soups are so versatile and make a great, healthy lunch, dinner, or even snack sometimes. Not only that, but I love making a big batch and freezing the leftovers for later. You'd better believe frozen soup and a piece of whole grain toast make up my go-to-post-busy-day dinner.
12 – Emergency Cookies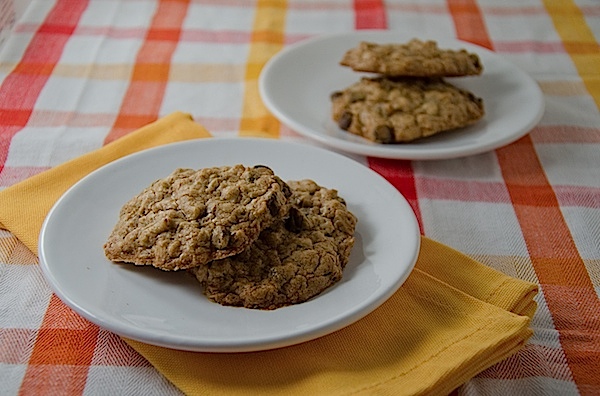 These are one of the TCL recipes that I've made most often since its creation. Whenever I want cookies in a jiffy, I whip up a batch of these. It makes enough for two people to enjoy two cookies. It's fast, it's tasty, and it's definitely one of my go-to desserts.
***
I really must thank you for your continued support. Your comments, tweets, Facebook posts, and emails mean the world to me. Thank you for reading my blog and checking out my recipes. I really appreciate it!
Happy New Year!