Since we still have a few days left of summer, here's a post I've wanted to share with you for awhile. A Grilled Pizza: How To. This would be super fun for an end-of-summer backyard bash. Or even a fall dinner party. I know some people who even grill year round, so I guess you could really do it any time of year. Up to you!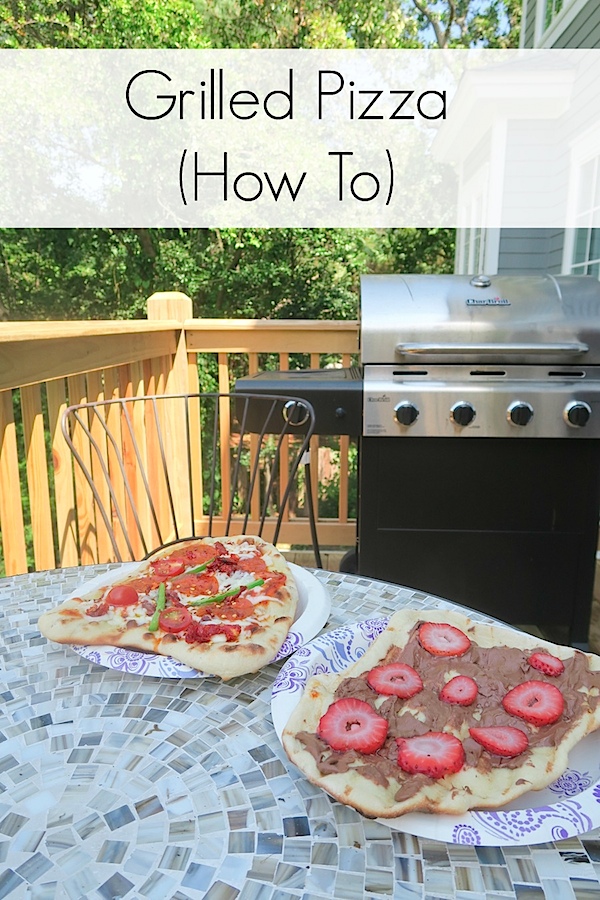 Thanks to our oven breaking, we've been grilling pizza for quite some time now. When you want pizza and you don't have an oven, you get creative. Here are my tips and tricks for grilling pizza and doing it with a build-your-own pizza party based on my experience.
I recently did a beach weekend with the bridal party for my sister's upcoming wedding. These are some photos from our very own pizza party for eight.
The Prep Work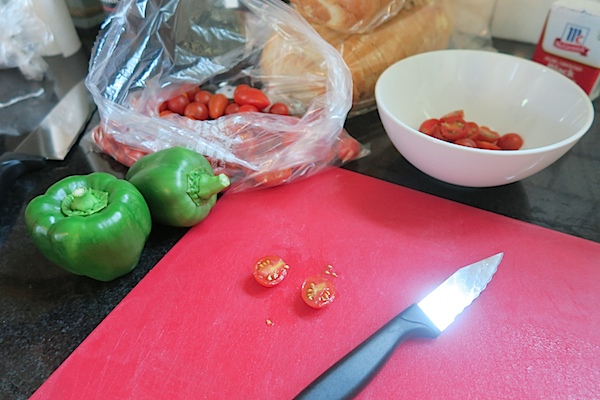 The key to a build-your-own-pizza party is the toppings. I like to have a nice spread of toppings so people can really customize their pizzas to just what they want.
My mom gave me some fresh veggies from her garden, so I cut these up for some veggie toppings.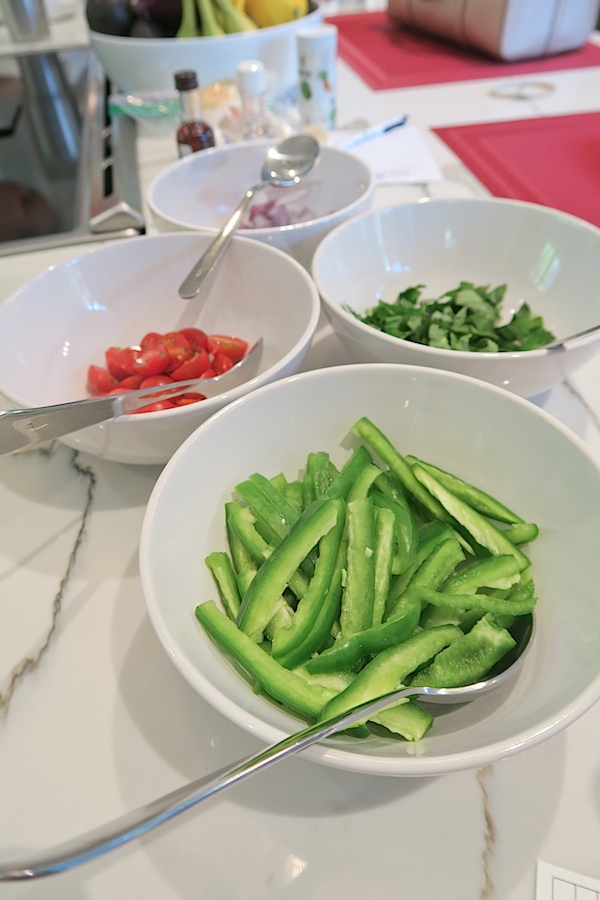 We had:
green peppers
baby tomatoes
red onion
fresh basil
sundried tomatoes
pepperoni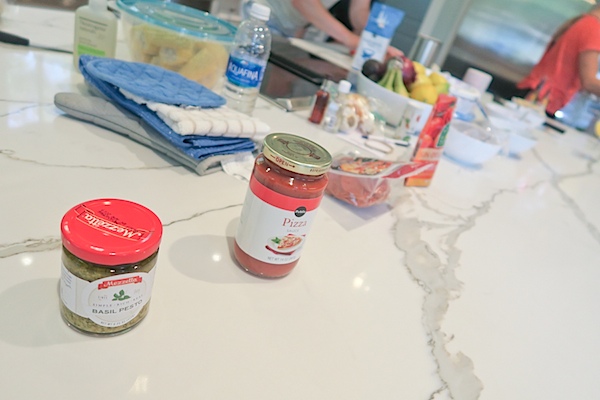 For the sauces, we had:
And I didn't even doctor up the pizza sauce. It was pretty good on its own. We did have some spices (including red pepper flakes) on the side if people wanted to spice their own pizza up.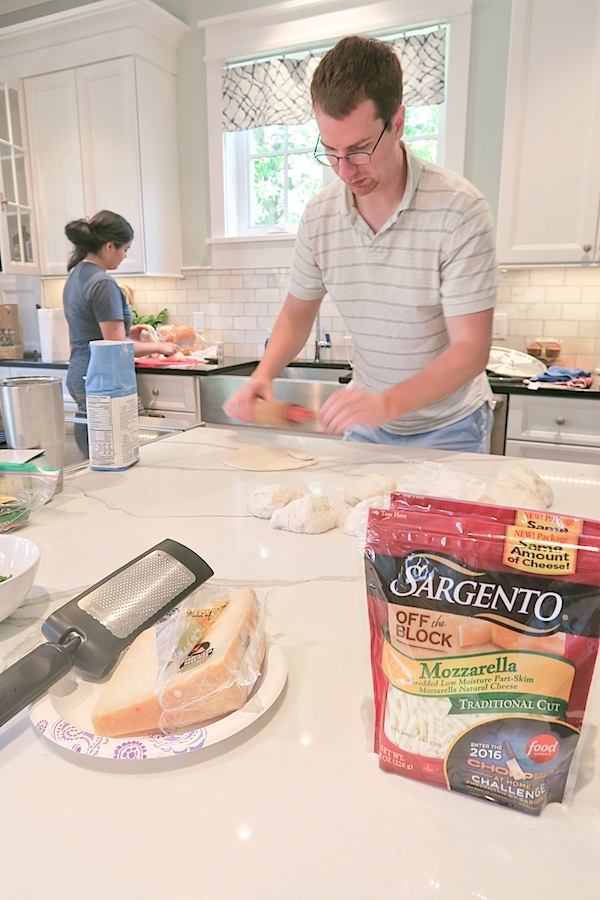 We had two kinds of cheese for toppings:
shredded mozzarella
parmesan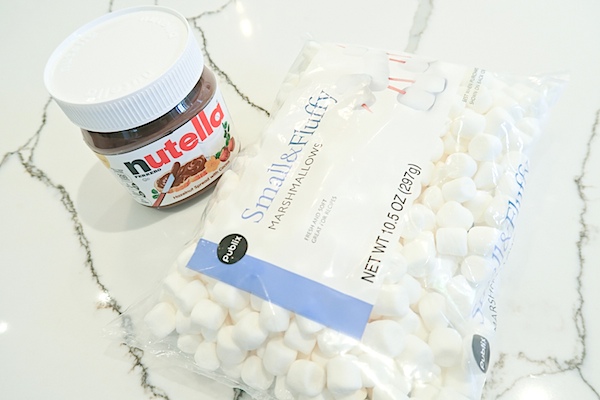 As for that sweet pizza, we had these for toppings:
nutella
marshmallows
strawberries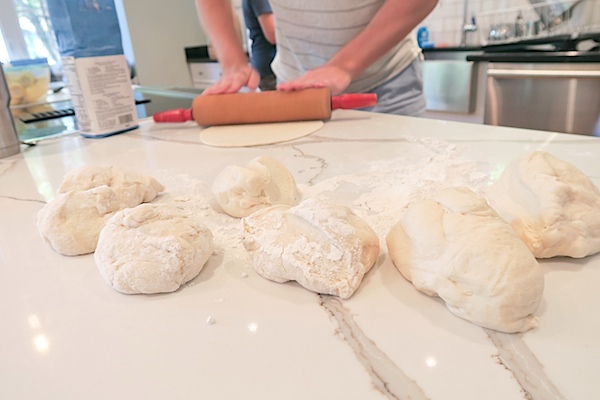 We purchased pre-prepped pizza dough.
So, how much pizza dough do you need per person for a grilled pizza party? We used 1/2 ball of dough per person, which yielded two small pizzas per person.
The idea: each person could choose to make one savory and one sweet pizza. Or two savory pizzas. Or two sweet pizzas.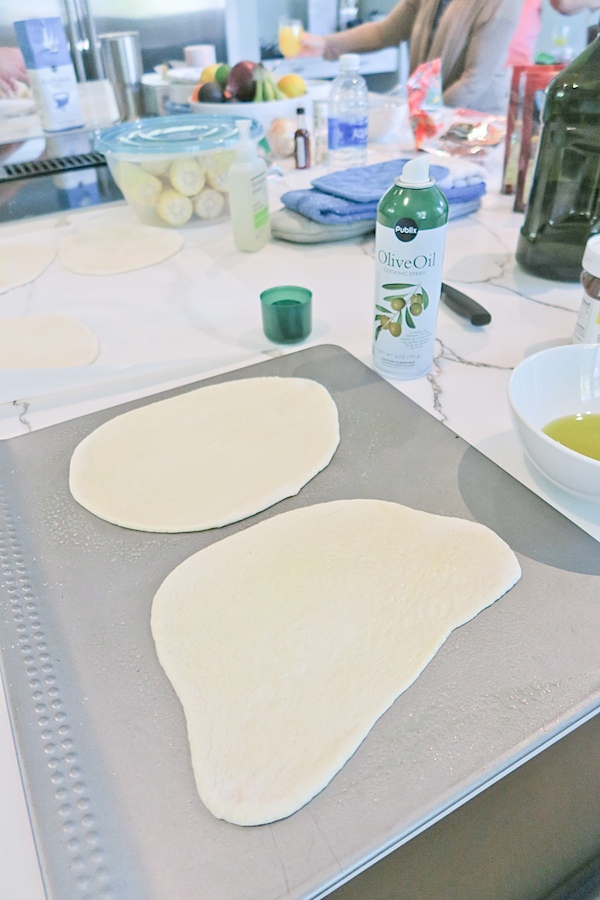 How to Make Grilled Pizza
1) Roll out the dough
Sis and her fiancé helped us with prep, which was good. While I think two people could handle the prep for this, four made things much easier. We cut each ball of dough into quarters and each quarter was rolled out. We used a little flour to keep the dough from sticking to the counters.
2) Grill the dough
While they rolled the dough out, we grilled the dough as the next step. We normally like to brush it with a bit of olive oil before putting it on the grill. But we were at a beach house and didn't have a brush. So we used olive oil spray.
Then you lay the dough directly on the grill.
Side note: the first time I put the pizza dough on the grill, I absolutely thought it would slip through the grates and catch the grill on fire. Magically, it did not.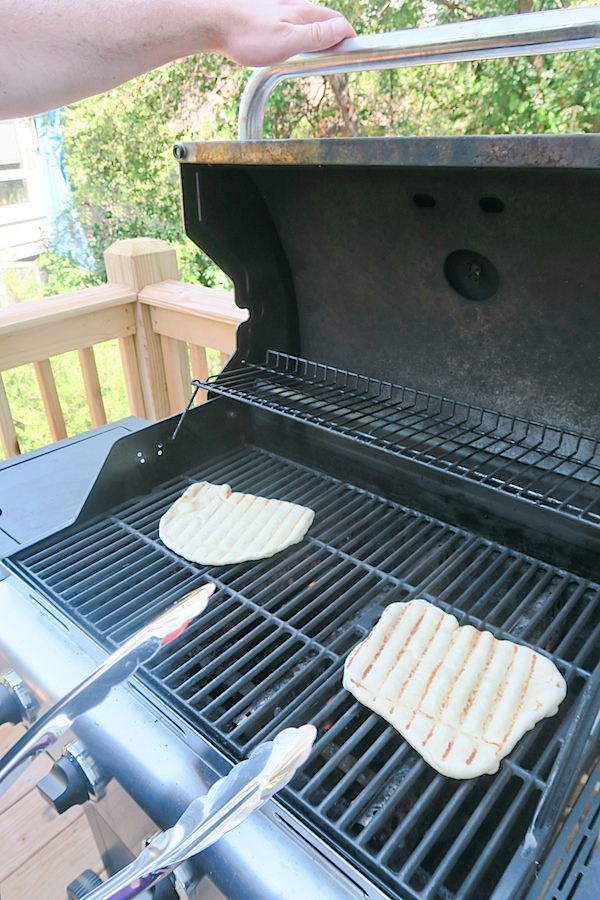 You only need to grill each side lightly. You don't want to grill it too much because you need to cook the pizza long enough later to let the cheese melt without the bottom burning.
3) Add the Pizza Toppings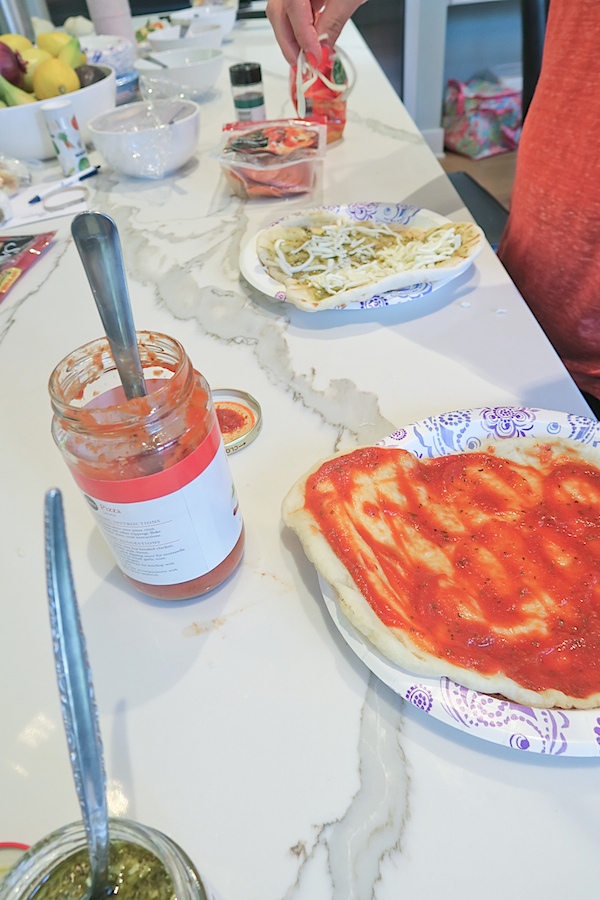 We brought the grilled pizza dough back in (two by two) so our friends could hit the toppings bar.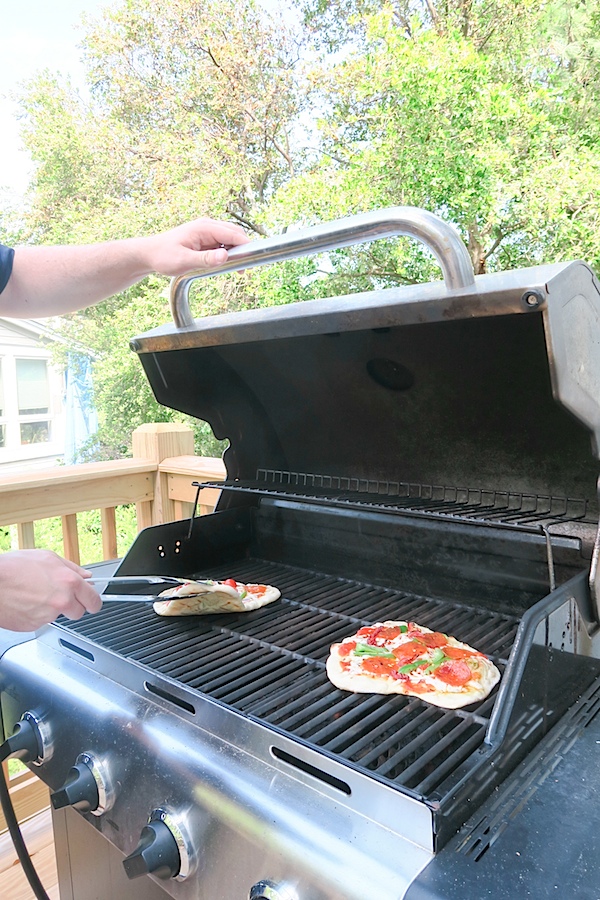 4) Grill the pizza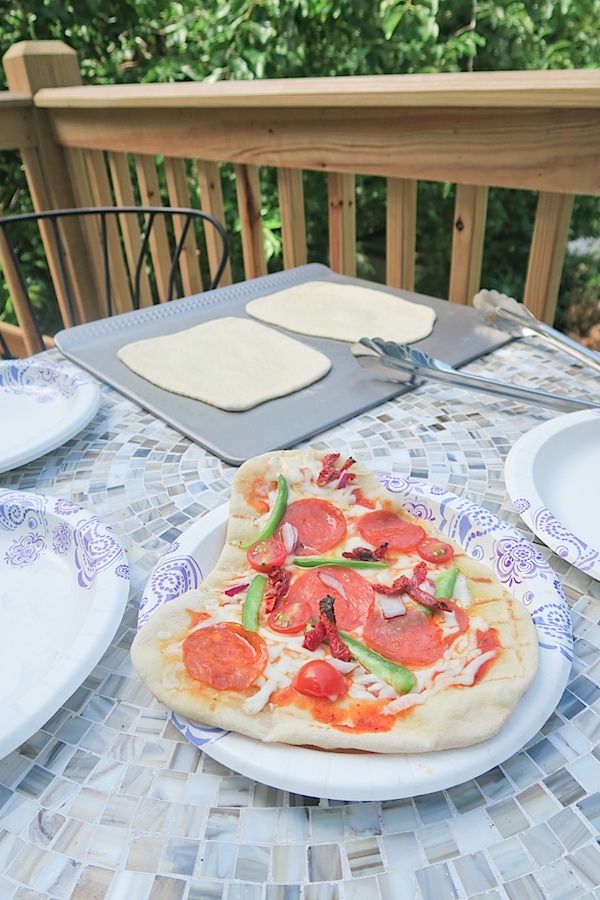 Next, grill the pizza until the cheese melts. Keep an eye on it so the bottom doesn't burn. Try to not open the grill too much because it lets all the heat out and makes the cheese melting more difficult.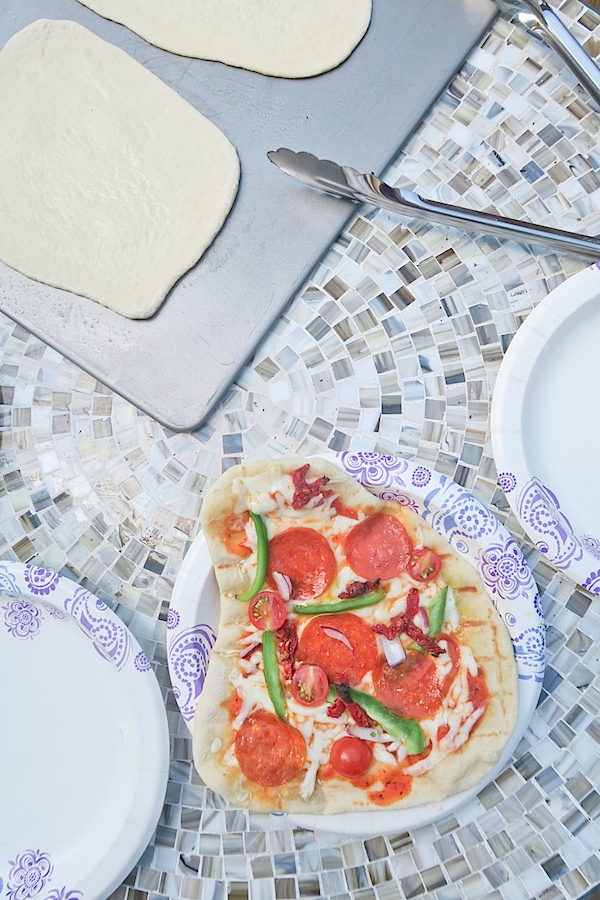 5) Enjoy!
As you can see, we had a wide variety of pizza concoctions. Here are some of the pizzas we made during our beach grilled pizza party.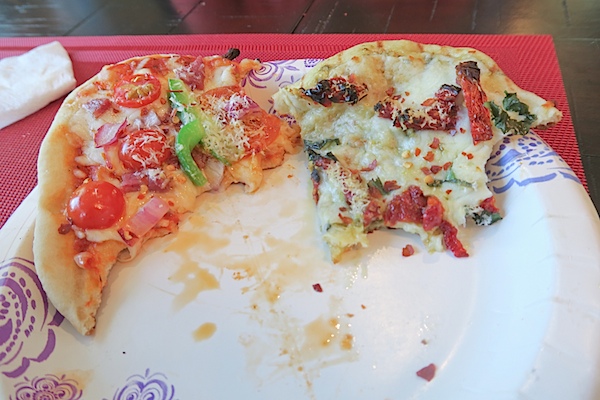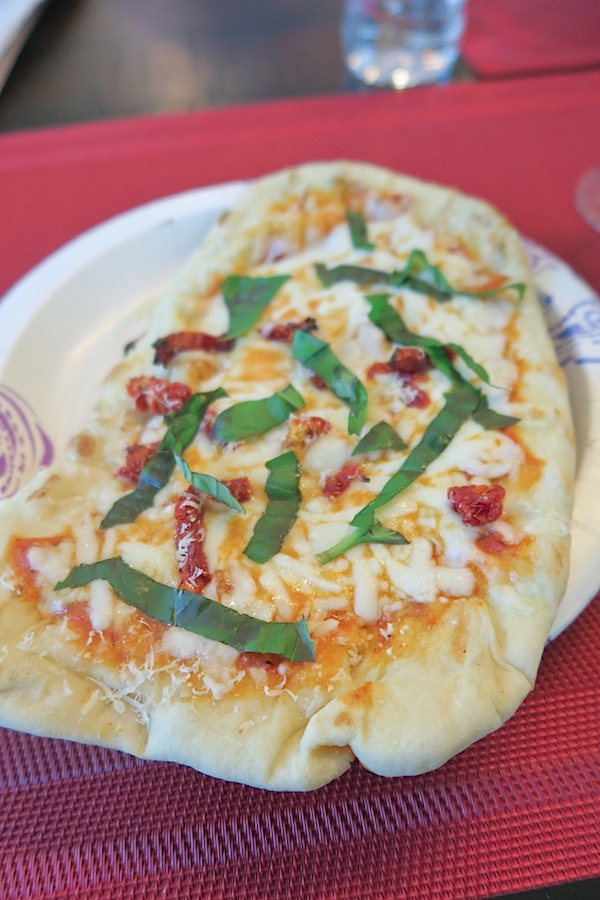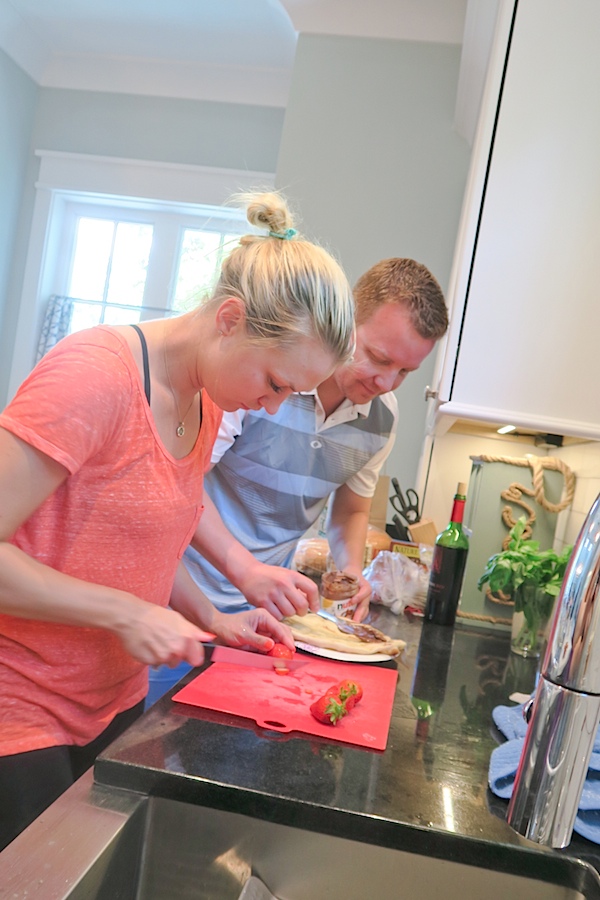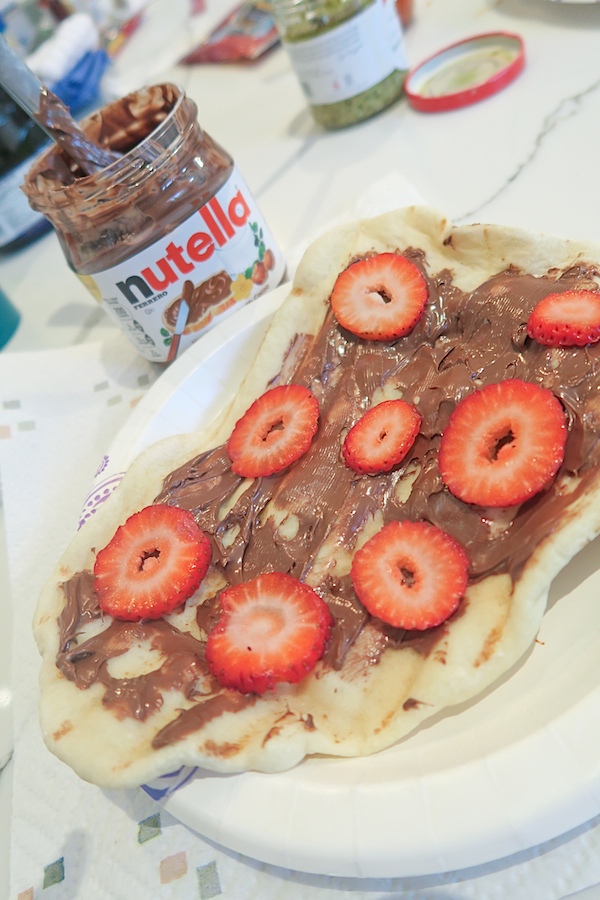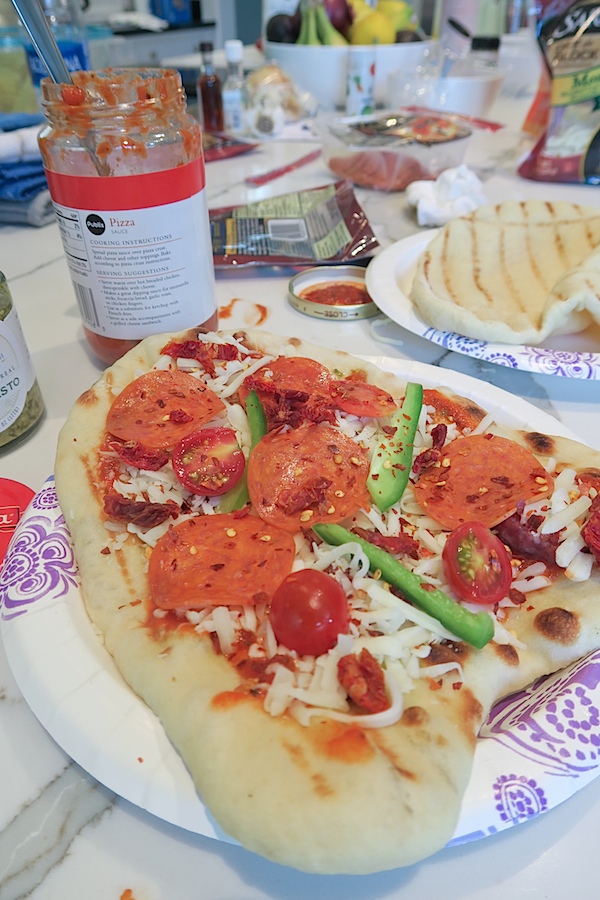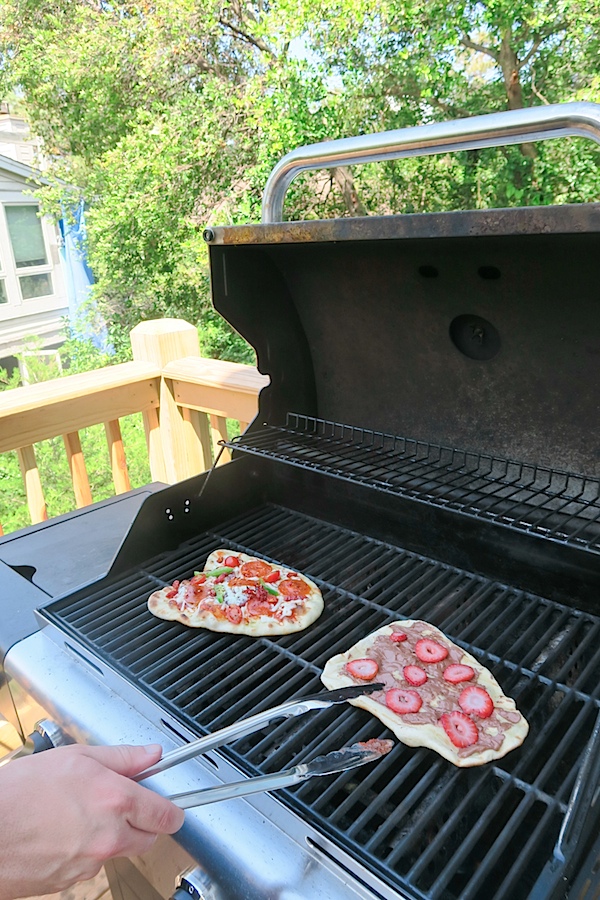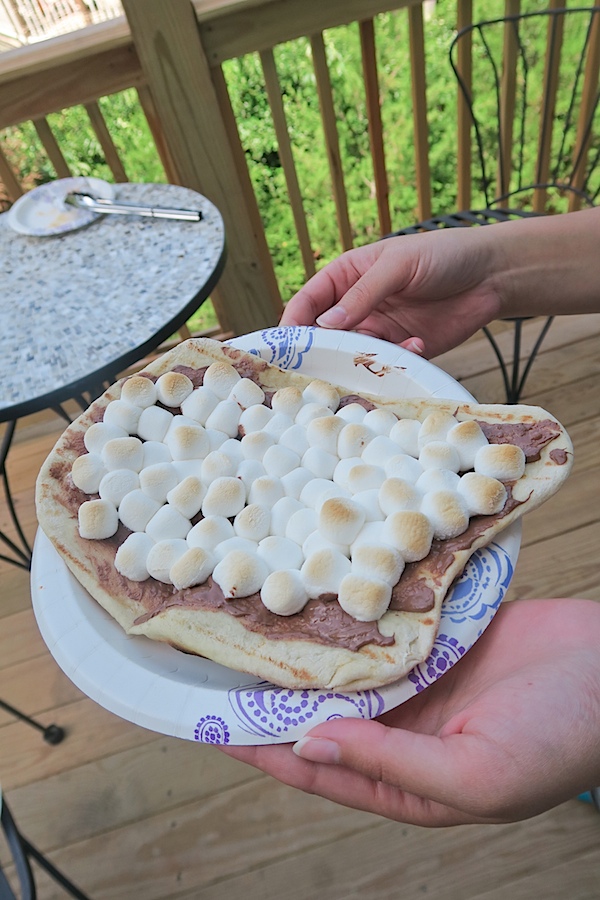 Hope you found this Grilled Pizza: How to helpful!
More Grilled Recipes
Quick Rosemary Lemon Grilled Chicken
Have you ever tried grilling pizza before?